Tips for Getting an Eagle Scout Service Project Done Right
Earning the rank of Eagle Scout isn't supposed to be easy. If it were, everyone would do it.
The fact that it's difficult is what makes it so great.
In addition to continuing to live the Scout Oath and Scout Law, before you earn the rank of Eagle, you must be active in your troop for at least six months as a Life Scout. You have to explain how your understanding of the Scout Oath and Scout Law will guide your life in the future.
You have to earn a total of 21 merit badges (10 more than required for the Life rank), including 13 Eagle-required and eight optional. And you have to serve actively in your troop for a minimum of six months in one or more positions of responsibility.
Whew! That's a lot of stuff. And we haven't even gotten to the part where you have to plan, develop and lead others in a service project helpful to any school, any religious institution or your community.
Don't worry. You've got this. We're here to show you the way.
Here are the most important steps in completing the most challenging — and rewarding — part of Scouting: the Eagle Scout service project.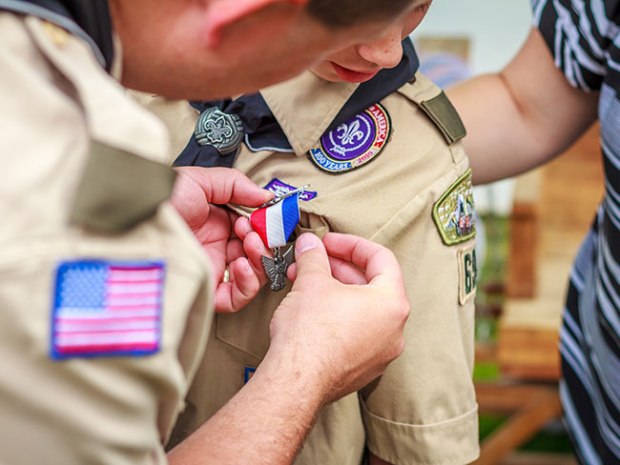 EARN THE RANK OF LIFE SCOUT
First things first. While there's no harm in talking at any time with a parent, Scoutmaster or other trusted adult about what might make a good project, we suggest you focus on the present. The first four words of the Eagle Scout service project requirement stated in The Boy Scout Handbook, Boy Scout Requirements book and section 9.0.2.0 in the BSA's Guide to Advancement read: "While a Life Scout … "
CHECK OUT THE 'EAGLE SCOUT SERVICE PROJECT WORKBOOK'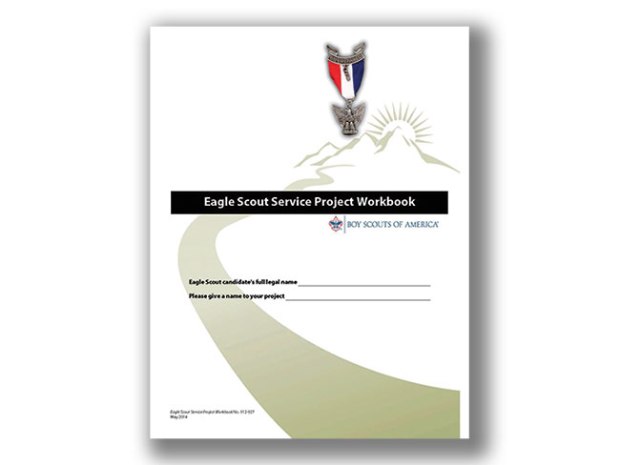 Check out the Eagle Scout Service Project Workbook and the Guide to Advancement topics 9.0.2.0 — 9.0.2.14. It's a lot of reading, but there's tons of valuable information in there — and knowing this stuff in advance will keep you from wasting your time working on a project that doesn't even qualify.
GET WITH YOUR UNIT OR DISTRICT'S LIFE-TO-EAGLE COORDINATOR
Get with your unit or district's Life-to-Eagle Coordinator (or similarly named adult leader) and avoid these common mistakes:
• Eagle Scout projects can't be fundraisers. You can raise funds necessary to execute your project, but you can't stage an effort that primarily collects money, even if it's for the worthiest charity of all time.
• Your project must benefit an organization other than the Boy Scouts of America. So don't worry about doing anything for your local council, district, unit or camp. Focus on something like your unit's chartered organization or another worthy organization.
• Wait for your project to be approved before you start. The form for preparing a proposal appears in the Eagle Scout Service Project Workbook, No. 512-927. Again: Don't waste your time raising funds and recruiting volunteers for a project that might not even be approved. It happens. It stinks. Don't be that person.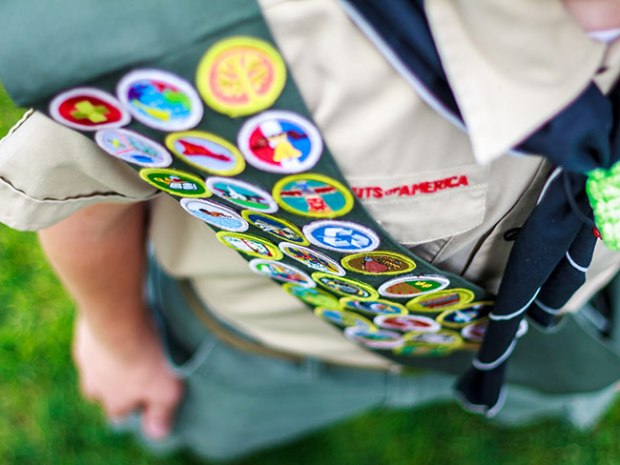 THINK OF WHAT YOU'RE PASSIONATE ABOUT
Does your house of worship mean the world to you? Maybe there's a project there. Talk to your religious leader about what they need. Are you a sports fan? Maybe your local youth sports leagues need some help with their facility. Do you have fond memories of a particular park or playground in your neighborhood? Talk to local officials about what can be done to improve it. Love to read? Visit your local library and see what it needs. Were you ever under advanced medical care? Did you ever need physical therapy? Health-care-related places would be excellent beneficiaries of an Eagle Scout project.
PLAN AND DEVELOP YOUR OWN PROJECT
Volunteering at a blood drive that's already been organized would not be an Eagle Scout project. Organizing a blood drive using a set of instructions from the blood bank would not be an Eagle Scout project. However, creating a blood drive from scratch — with your own marketing plan and everything — could meet the requirements.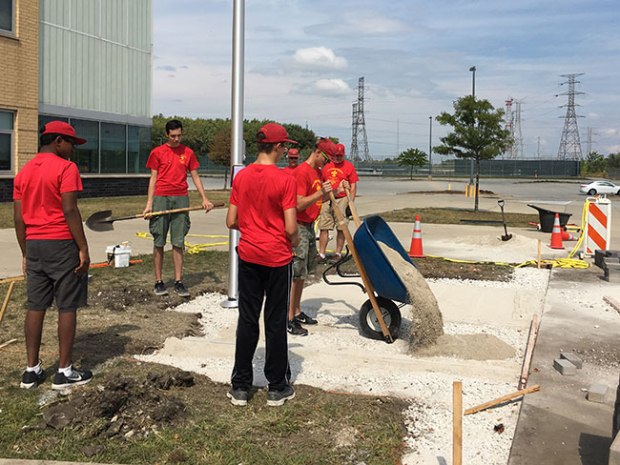 GIVE LEADERSHIP TO OTHERS
An Eagle Scout project should not be so simple that you can do it on your own. You need to give leadership to at least two other people. The helpers can be of any age appropriate for the work, and they don't have to be already involved in Scouting.
BE SAFE
An Eagle Scout project is an official Scouting activity. Everything in the Guide to Safe Scouting applies. You don't have to read the whole thing, but you can search for terms such as "tools" or "helmets" in the online guide. Additionally, projects are considered part of the troop's program and are treated as such with regard to policies, procedures and requirements regarding Youth Protection, two-deep leadership, etc. Your troop's adult leadership has the same responsibility to ensure safety in conducting a project as with any other unit activity.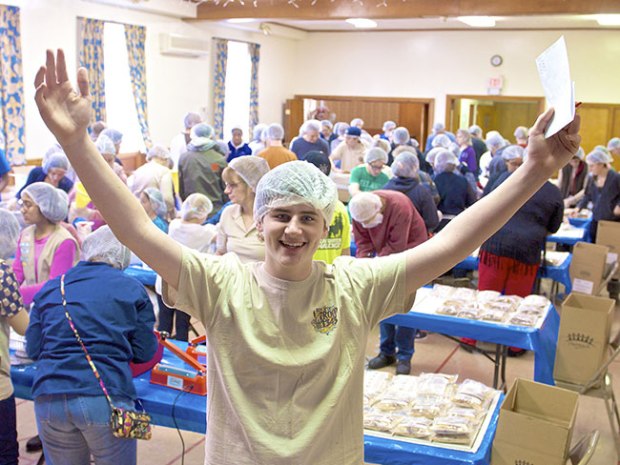 HAVE FUN!
Completing an Eagle Scout project is a lot of work. It will also be one of the most rewarding experiences of your life. Take a deep breath and do your best. It's something you'll remember forever.
Inspire Leadership, Foster Values: Donate to Scouting
When you give to Scouting, you are making it possible for young people to have extraordinary opportunities that will allow them to embrace their true potential and become the remarkable individuals they are destined to be.
Donate Today