Hard Work is Worth the Reward on an Epic Maine Adventure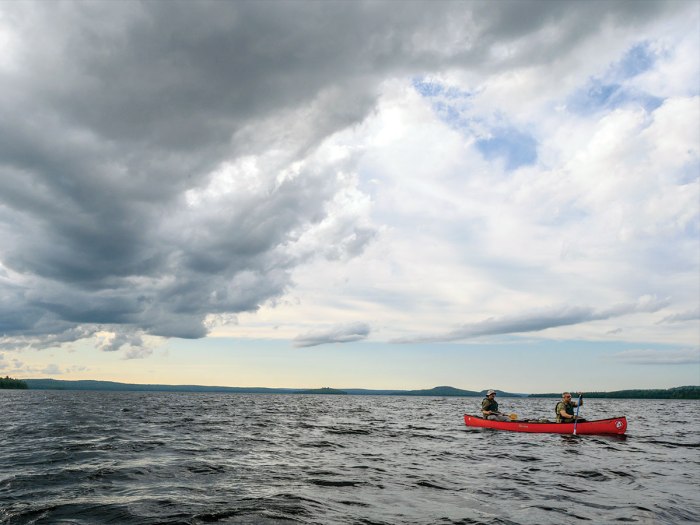 Anthony Frisoli crouched next to David Benavides as they both stared into the churning white water.
"You ready for this?" Anthony asked. David nodded.
"But you go first."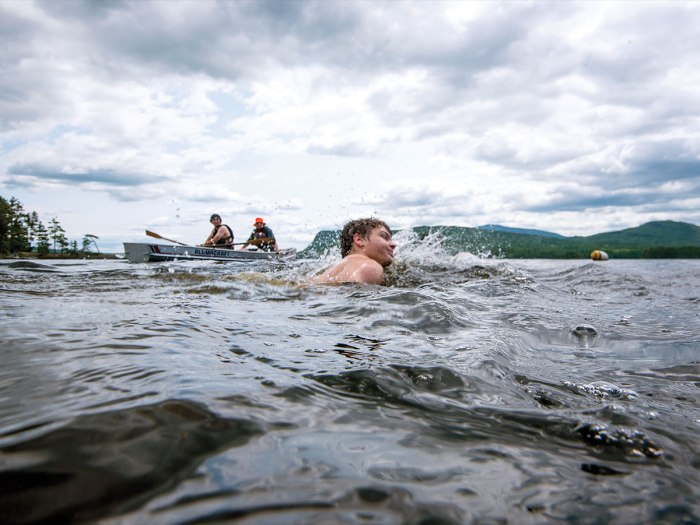 Anthony, 17, winked and scooted along the muddy riverbank. With a sudden whoosh, he was pulled away by the fast current and shot off downriver. David, also 17, watched his fellow Scout floating on his back, his life jacket keeping Anthony above water and adding to his speed.
Then, with a yell and a laugh, David jumped in.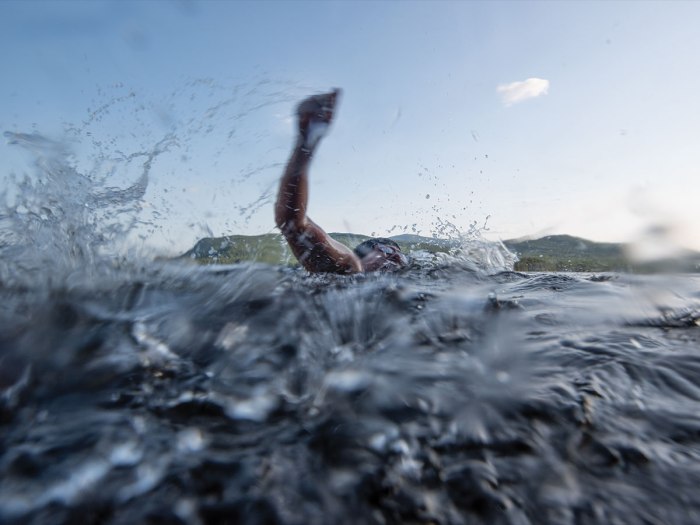 TRIAL BY WATER
The two Scouts from Troop 1367 in Woodbridge, Virginia, had completed their first high-adventure experience in Maine's northern woods. Most of the troop had never done anything like this. But they had trained hard. They were prepared.
"It was a tough time," 17-year-old Kiegan Menezes says before launching into the bubbling river ride. "Climbing Mount Katahdin was really hard but awesome."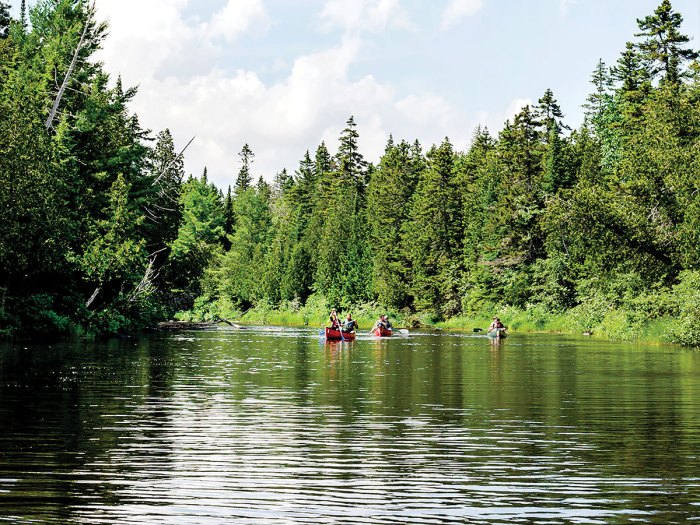 Before they summited the highest point in Maine, they had to get through the first half of the adventure. Flat-water paddling was simple enough, and the rapids sections were tense but manageable.
"But we couldn't do it the whole way," Anthony says. "We had to carry the boats sometimes."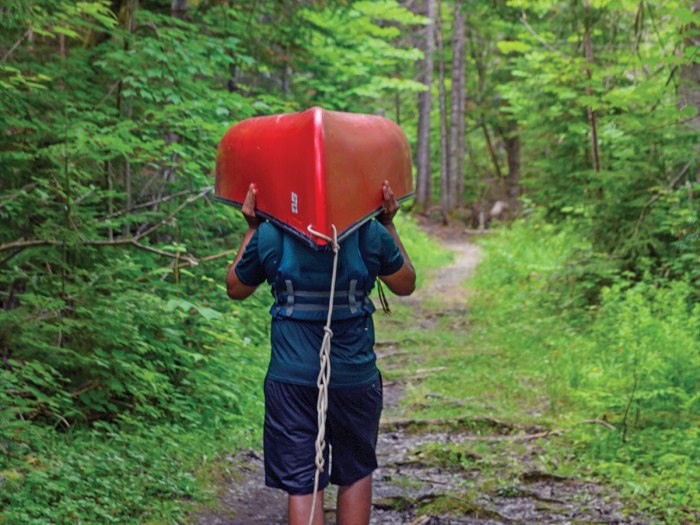 This portaging of their canoes was the toughest part of their water experience. Lugging the 65-pound Royalex crafts up and down rocky, tree-choked hillsides was the last thing their burning muscles needed after paddling for hours at a stretch.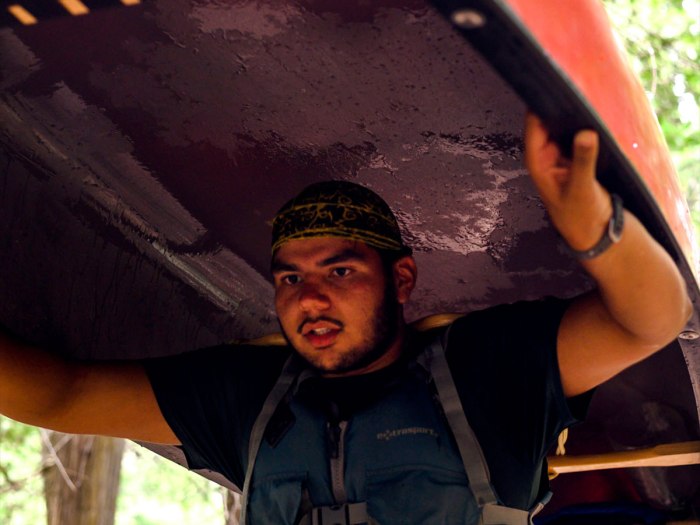 "But when we got to put back in the water, it was all worth it," Kiegan says. "None of us had much practice, but we'd all drilled hard on proper technique before leaving Virginia. We couldn't have made it otherwise."
Preparation and teamwork got them successfully through the water portion of their adventure. But no sooner had they set their oars down than it was time to lace up their boots for the mountain assault.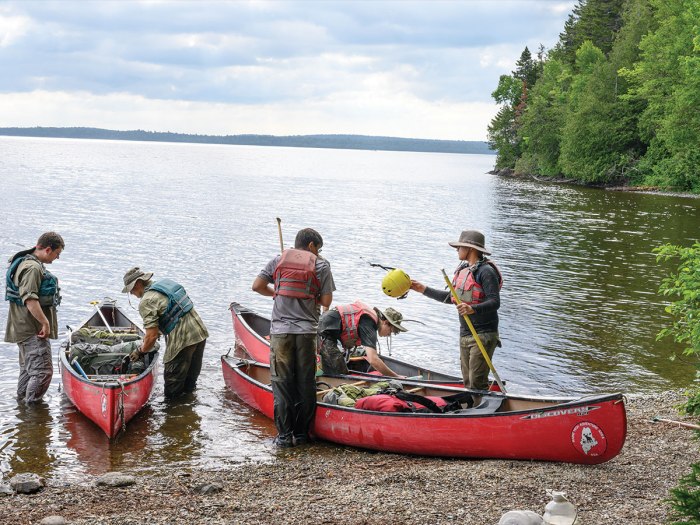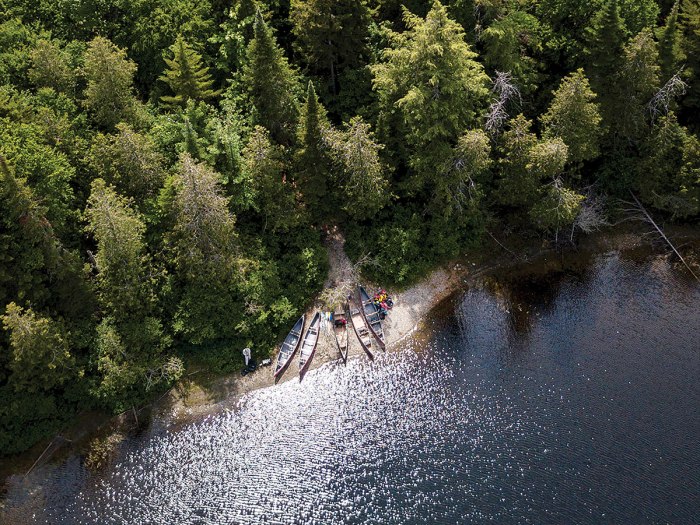 HEARTS OF STONE
"The water was a really good warmup for the mountain climb," says James Garrison, 17. "I'm a huge fan of literature, so I wanted to climb where Henry David Thoreau had all the way back in the 1840s."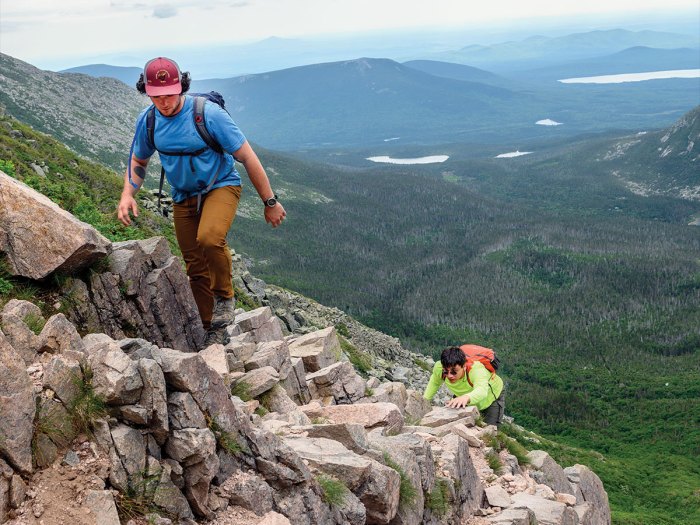 First recorded as being climbed in 1804, Mount Katahdin is the northern end point of the 2,180-mile Appalachian Trail.
The Scouts did a few practice hikes at local parks and in the Shenandoah Mountains, but the magnitude of the elevation was unlike anything they had tried back home.
"It was pretty intimidating," 14-year-old Utsav Adhikari says about staring up at the 5,269-foot mountain shrouded in fog. "But we had each other's backs on the water, and we had them on the mountain."
This proved true when the climb began to test the boys and the adult leaders.
"Along with the usual bumps and bruises, I fell and scraped both my hands pretty bad on a rock," James says. "It was tough, but I kept going, because I wanted to make my dad proud."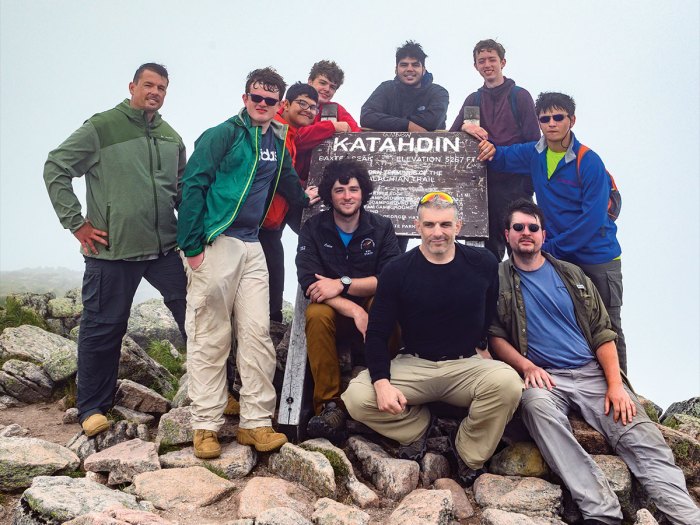 Their strong spirit and teamwork helped overcome the scraped knees and hands, freezing temperatures and painful cramps in their exhausted legs.
"Everybody gave a big cheer," 17-year-old Gabe Stachour says about reaching the top. "We could hear the echo for miles, and the view went on forever."
---
MAINE HIGH-ADVENTURE BASE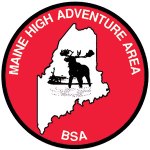 Every year, hundreds of Scouts head into the backcountry of northern Maine for hiking and whitewater adventures. These include climbing Mount Katahdin, the state's highest peak, and paddling on the same waters Henry David Thoreau did more than 150 years ago.
Packages include food, camping equipment, van transportation, and a guide who accompanies the group for safety and provides fun stories and advice about everything the Scouts see. Learn more at mainehighadventure.org
Inspire Leadership, Foster Values: Donate to Scouting
When you give to Scouting, you are making it possible for young people to have extraordinary opportunities that will allow them to embrace their true potential and become the remarkable individuals they are destined to be.
Donate Today