Scouts Hike the Challenging Trails of Santa Catalina Island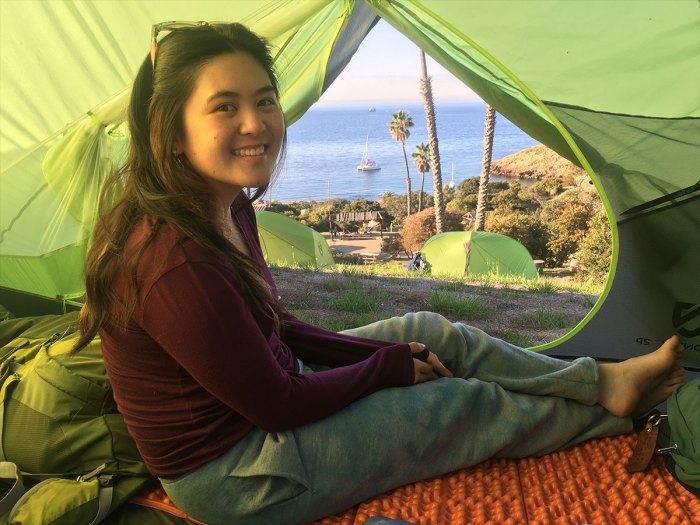 Every morning, Aditya Khanna announced to his fellow Scouts that it was "time to wake up."
Snug in their sleeping bags, the 14 others didn't awaken annoyed, but instead welcomed the 15-year-old First Class Scout's daily proclamations. When one of your friends can't wait to hit the trail, the enthusiasm can be contagious. You might want to get up and get going, too, even if the trek looks difficult.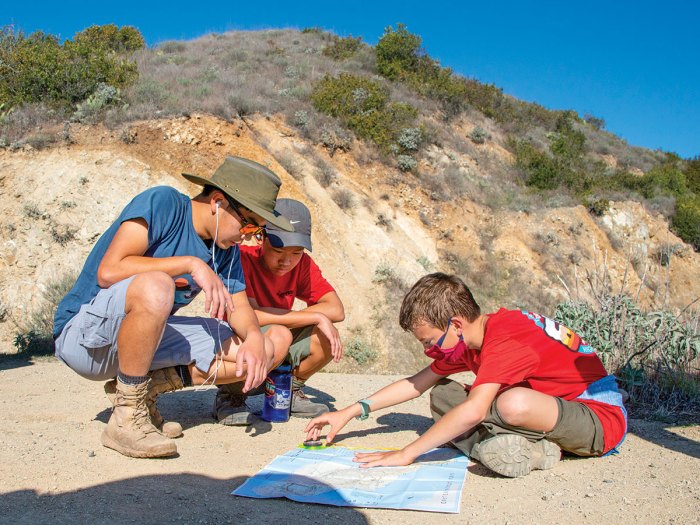 "It definitely wasn't leisurely. 'Brutal' would be a better word," says First Class Scout Rykyn Fann, 12.
Scouts relied on positivity from each other as they backpacked the rugged 38.5-mile trail around Santa Catalina Island off the California coast.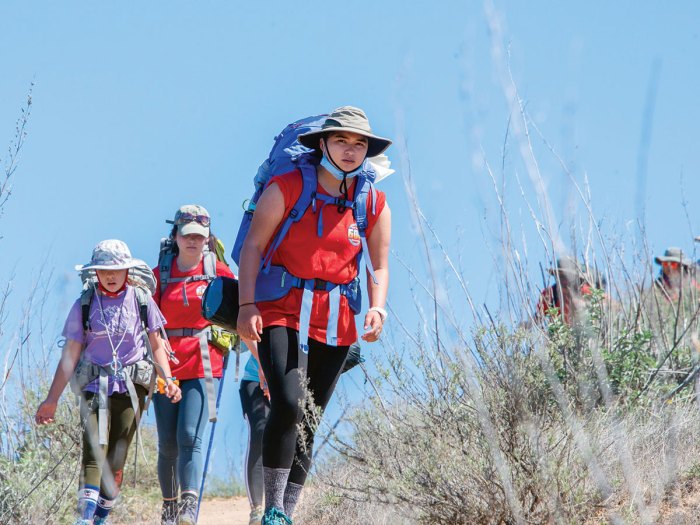 UPS AND DOWNS
After nearly a year of staying home because of the COVID-19 pandemic, linked troops 606 of Irvine, California, met in March for a six-day backpacking trek on Santa Catalina Island. The rocky island features five developed campsites connected by the Trans-Catalina Trail, which changes 9,600 feet in elevation along the way. That's a lot of uphill and downhill hiking.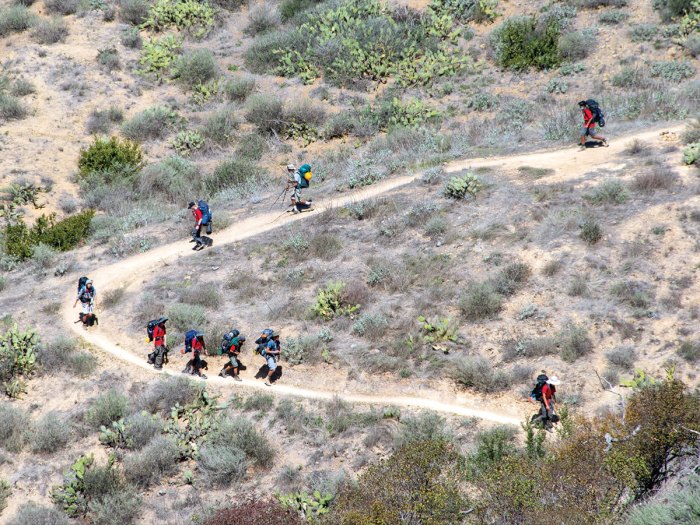 The troops trained for the trek with a couple of practice hikes. Feeling prepared, the Scouts arrived at the tourist town of Avalon after a short ferry ride. There, they fished, shopped and snapped some photos.
"Everyone really enjoyed being together and seeing each other's faces, even if it was through a mask," says Life Scout Elizabeth Bank, 15.
The next day, the Scouts started their trek, climbing 1,600 feet in elevation while stepping around cacti and over rocks. With little shade, the sun beat down on them all day. Fortunately, the campsite had cold showers — a soothing relief after a hot day.
That evening, a bison wandered near camp.
Foxes, deer, birds and a herd of more than 100 bison live on Santa Catalina Island. The bison aren't native; they were imported in the 1920s by a movie crew and left there. Today they roam the island, and a conservation group monitors the herd's health.
"I thought it was a horse stomping around," says Tenderfoot Scout Cammie Corcoran, 14. "I was too tired to get out of my tent."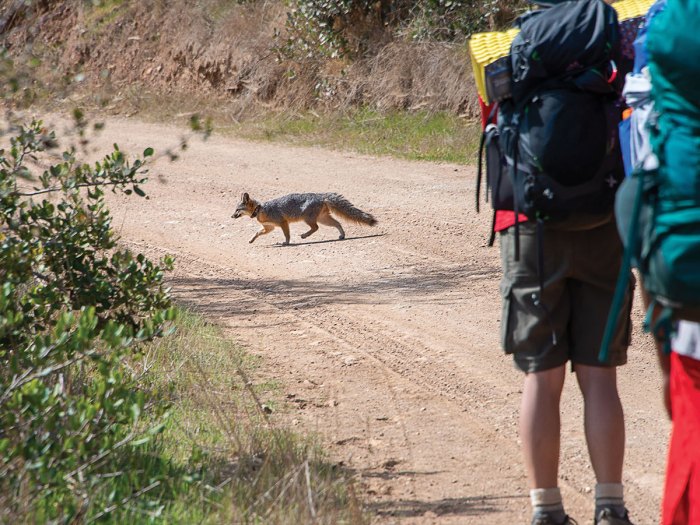 The exhausted Scouts still had 30 miles to go to complete the trek.
"I was destroyed after that hike," says First Class Scout Rudra Desai, 13. "I had to think myself out of quitting. I continued, and it was well worth it."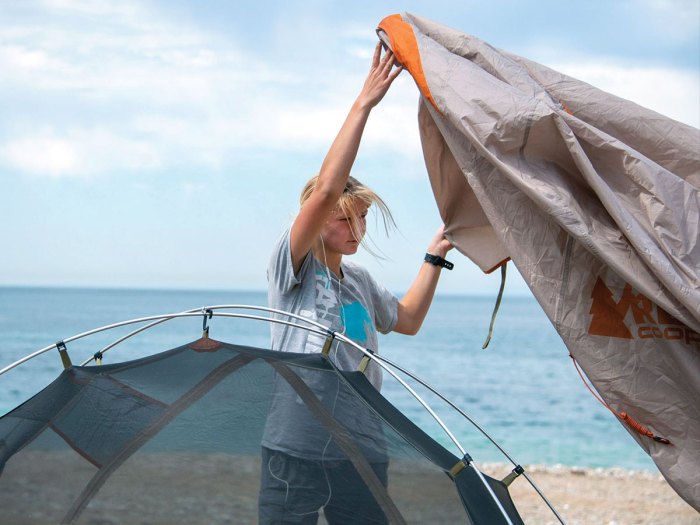 KEEP GOING
The next day, the trail led the group to Airport in the Sky, a municipal airport that features a café and a gift shop. Airport in the Sky is one of the highest points on the island.
"We were above the clouds," Rudra says. "The views were just amazing. You could see the ocean on both sides."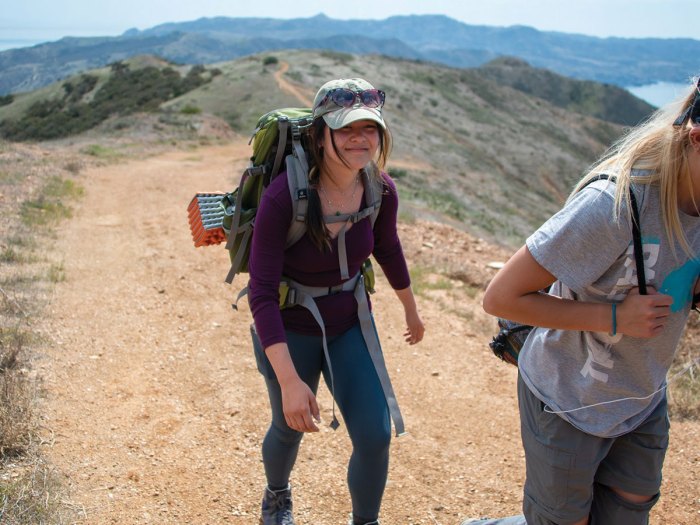 The Scouts chatted with a few other hikers at this rest stop.
"There was a couple with a baby. That was cute to see a baby on the trail," Elizabeth says.
"I think it was amazing," Rykyn says. "The baby and all that stuff they were carrying were heavier than what we were carrying."
Moments like those inspired the group. Suddenly, hiking uphill while carrying a 35-pound backpack didn't seem so bad.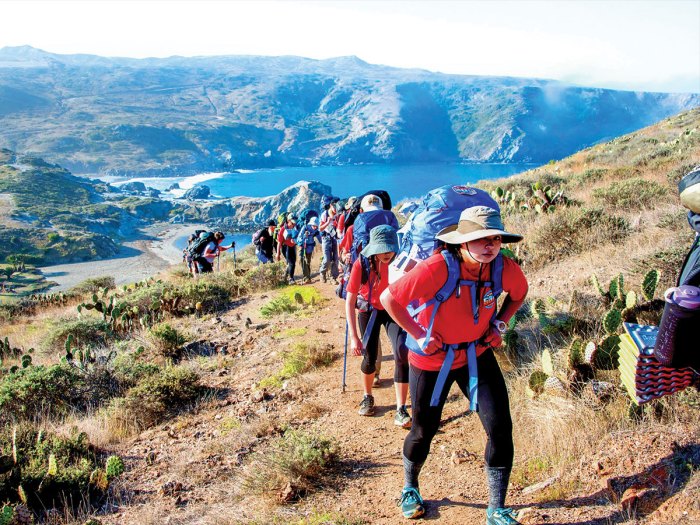 Scouts cheered each other on as they used the caterpillar method. This method lets you take multiple breaks while slowly moving along the trail. The lead hiker steps off the trail while everyone else marches past. Then the lead hiker falls back in line, becoming the "butt of the caterpillar," as the Scouts jokingly called it. The new lead hiker does the same. Over a mile, everyone got about four breaks.
"We know it's a hard hike," Rudra says. "You might not be having fun, but you're together with your friends."
Encouraging each other just came naturally.
"I wasn't trying to show Scout spirit. It was nice to see someone else smile," Elizabeth says.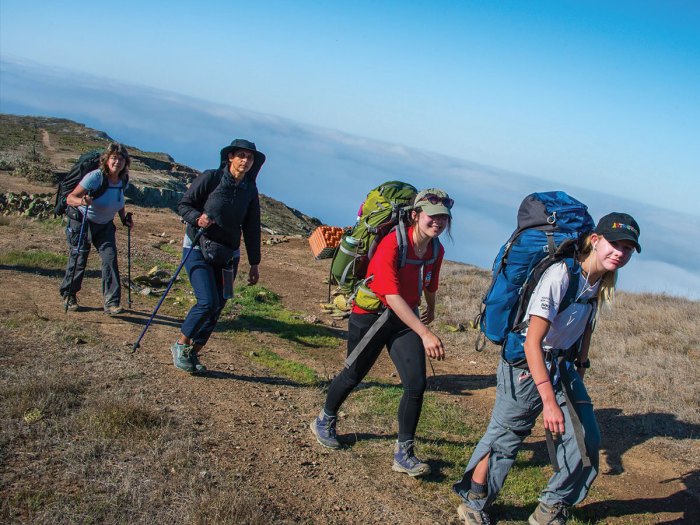 HAPPY MOMENTS
On the other side of the island, Scouts stayed at coastal campsites. They slept under the stars, played on the beach and cast their lines from the shore.
First Class Scout Shayaan Ali, 15, worked on the Fishing merit badge, learning how to handle a rod and reel. When looking for saltwater fish along a beach, pay attention to structures — both natural, like sandbars, and manmade, like piers. Fish tend to seek food that travels with or gets caught in the current around these structures. Several Scouts caught fish on the trek, including Aditya, who snagged a 14-inch calico bass.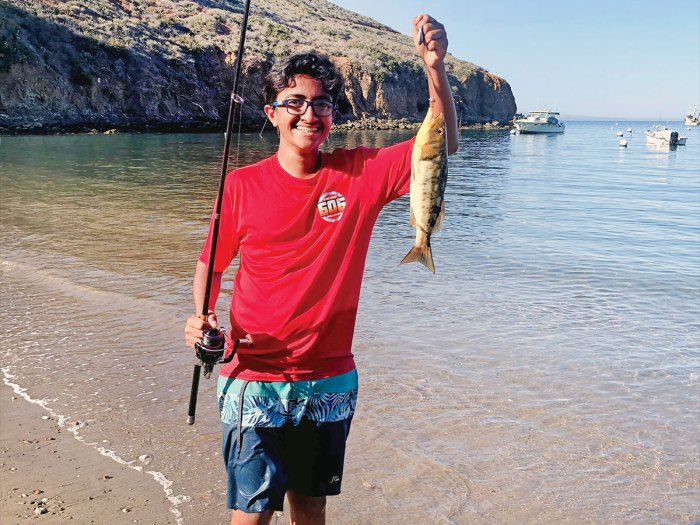 "I got to gut it and eat it," he says. "I thought it tasted pretty darn good, because I caught it. That was not on my meal plan."
Something else not on the schedule was paddleboarding, but Scouts took the opportunity to get on the water during their last stop at Two Harbors village before heading home. It was a fun end to a challenging campout.
"We can overcome a lot more than we think we can," Rudra says.

Inspire Leadership, Foster Values: Donate to Scouting
When you give to Scouting, you are making it possible for young people to have extraordinary opportunities that will allow them to embrace their true potential and become the remarkable individuals they are destined to be.
Donate Today