Scouts Help Save Coral Reefs Through a New Sea Base Program
Colorful fish dart in and around exotic corals, which cover the ocean floor in vibrant shades of red, yellow and purple. Some corals resembling tree branches reach up from the depths while others sit nestled closer to the sandy bottom, providing hiding spots for all kinds of marine wildlife.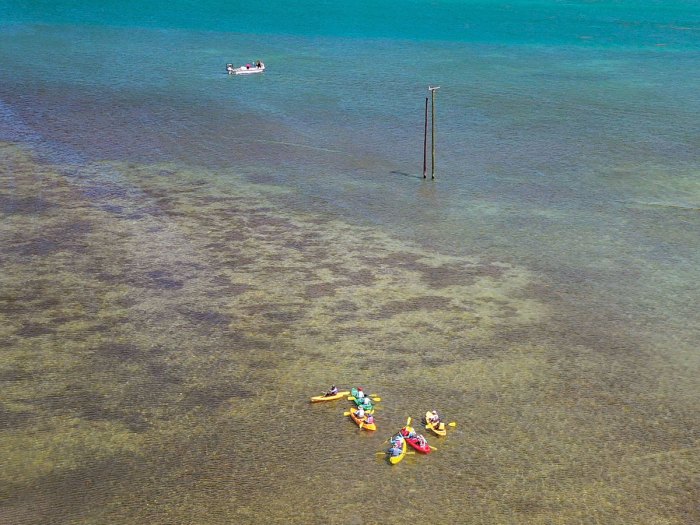 That was decades ago. Today, this once-thriving habitat off the Florida coast is almost entirely dead.
That's where you can help.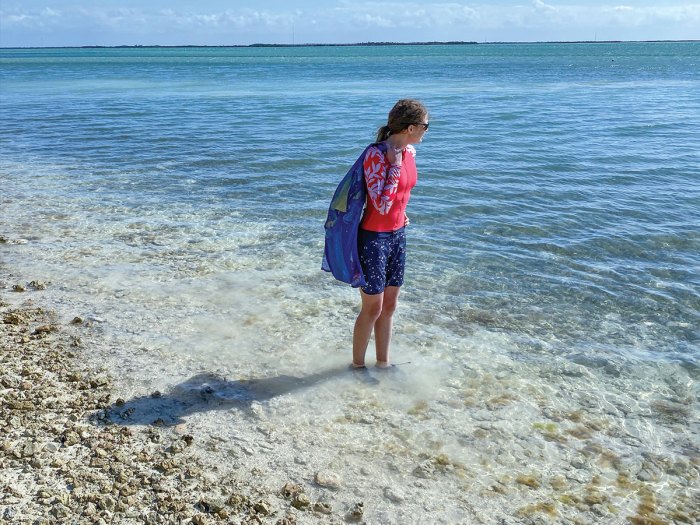 By using innovative methods that accelerate corals' growth, Scouts on the Marine STEM adventure at Sea Base can be part of a conservation effort to help restore the third largest barrier reef system in the world.
THE RESCUE PLAN
Working with scientific and governmental agencies, Sea Base built a land-based nursery in 2019 with 19 tanks to house several coral species, including endangered ones. Corals are marine animals that are related to jellyfish and sea anemones. Their simple bodies, called "polyps," are composed primarily of a mouth, stomach and tentacles. Many polyps live in large groups — sometimes in the millions — creating hardened protective structures called "reefs."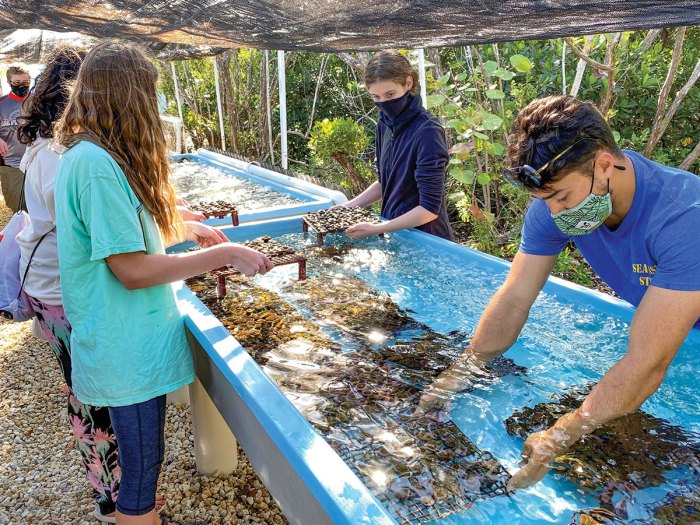 However, since 1980, about 90% of the coral reefs in the Florida Keys have died from warming temperatures, ocean acidification and diseases, some of which have killed coral colonies within weeks.
Starting with 224 individual coral fragments, Sea Base staff members have expanded the inventory to nearly 7,000 using a process called "micro-fragmentation" (see below). Basically, corals are cut into small pieces, which stimulates their growth — faster than 25-40 times their natural rate. With the facilities in place, Sea Base can grow as many as 10,000 corals in a year. This means coral reefs could be restored sooner.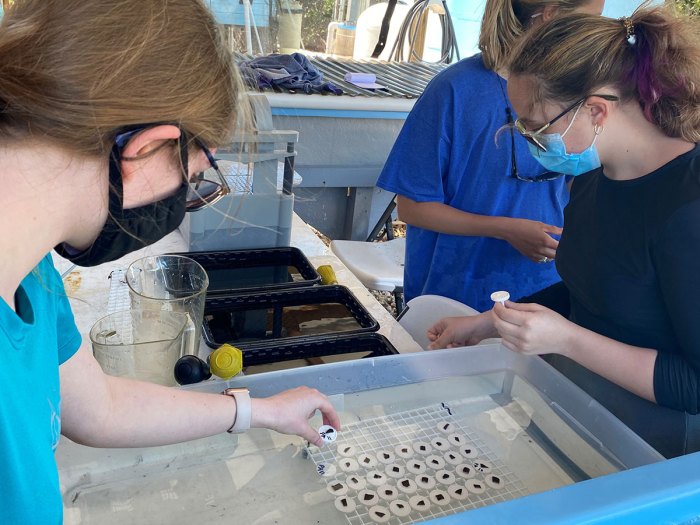 Scouts have already begun helping out, including Troop 2 from Richland, Washington. Last spring, the girls troop spent a week at Sea Base, with one day devoted to taking care of coral.
"We saw coral at different stages of life," says First Class Scout Emma Miller, 14. "We moved the coral from tank to tank and learned about a bunch of different species. It was pretty impressive."
Scouts fragment the coral into pieces about one square centimeter in size and glue them onto ceramic plugs. After four to 12 months of growing in a controlled environment, the pieces double in size. Then they can be fragmented again, or they can be outplanted onto dead reefs.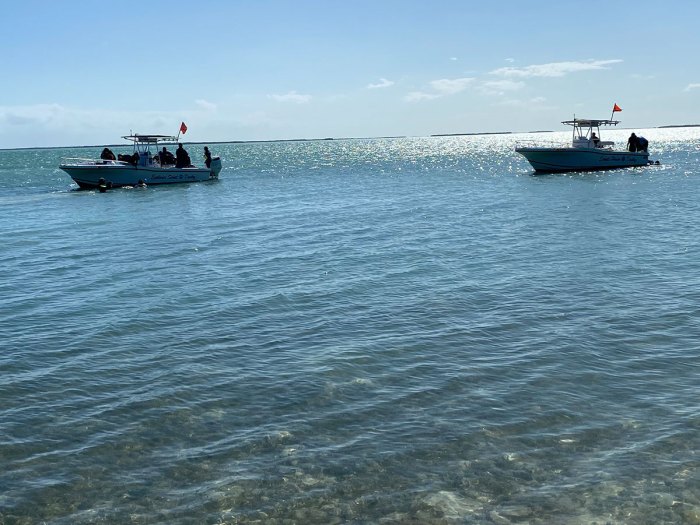 REBUILDING REEFS
To plant coral, Scouts on the Scuba Advanced Marine Exploration adventure scuba dive one to six miles offshore where lifeless coral skeletons litter the ocean floor. Sea Base staff guide the Scouts down into about 30 feet of water to an underwater nursery, where they help clean algae off coral trees. Then, Scouts help take corals from the nursery to the reefs, where they attach them using a marine epoxy.
Hopefully, these corals will survive where others once lived and thrive for hundreds of years.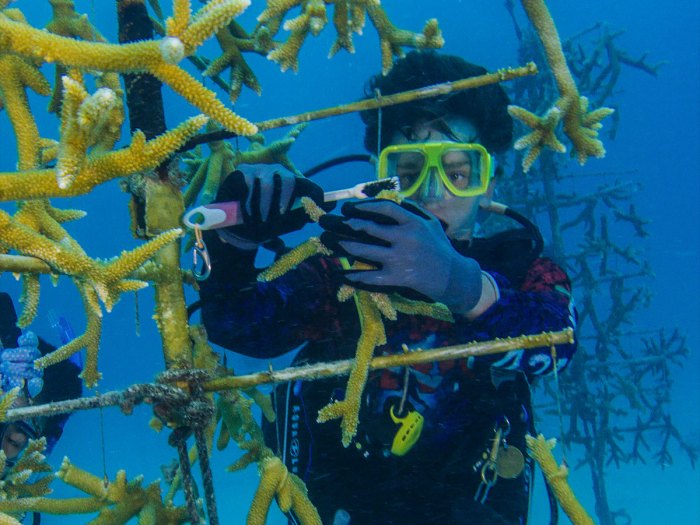 The underwater world teems with life. As many as 1 million different marine species call it home.
"It's so different than being in a pool or a lake," says Eagle Scout Celeste Blair, 14, of Troop 2. "It's so beautiful."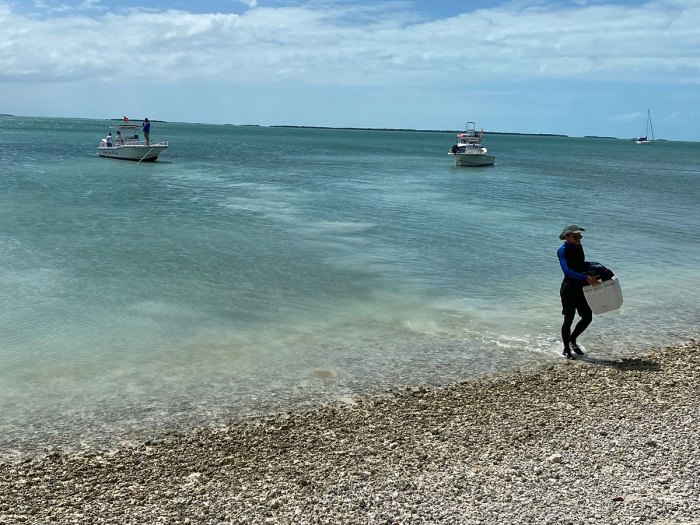 Coral reefs cover less than 1% of the ocean floor, but scientists estimate that nearly a quarter of ocean life relies on them for food and shelter. They can also help protect coasts from storm surge and erosion. That makes Scouts' efforts in the Florida Keys so important.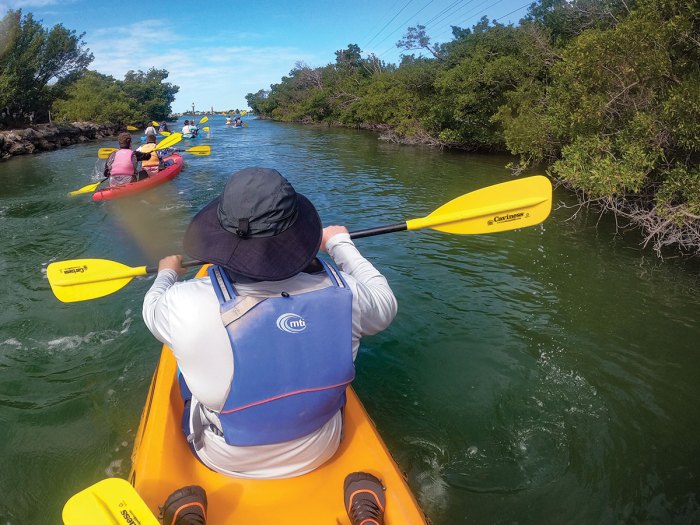 MORE TO EXPLORE
A day at the coral nursery and snorkeling doesn't sum up all the fun on the Marine STEM adventure. Like all the adventures at Sea Base, Scouts do many exciting activities. For the rest of the week, Scouts on the Marine STEM adventure conduct marine life surveys, go deep-sea fishing, tag sharks and dolphinfish, go kayaking and stand-up paddleboarding, clean up beaches, and build and race underwater rovers.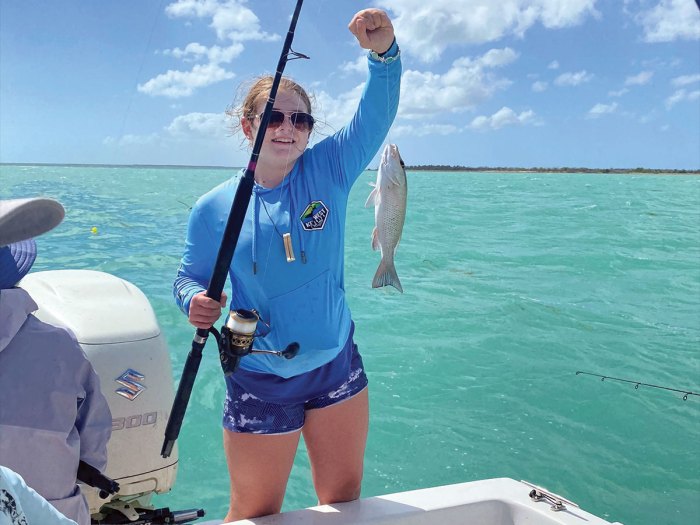 Abigail Lightfoot's favorite activity was deep-sea fishing.
"We caught a pufferfish," the 15-year-old First Class Scout says. "It was awesome."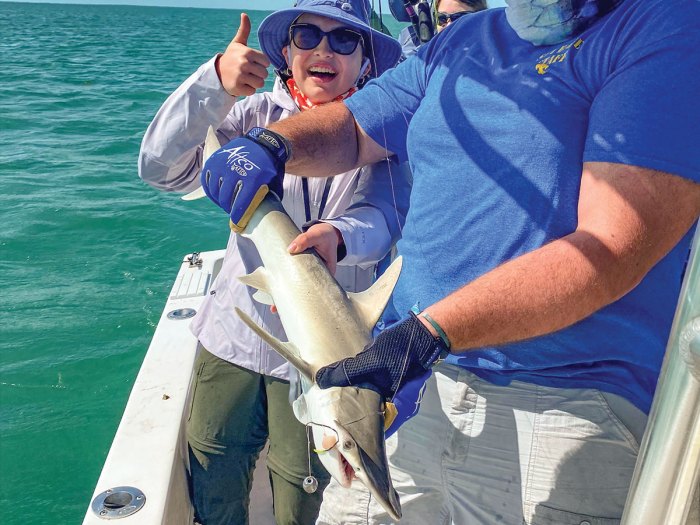 Sometimes your week will come with extra surprises while you're out on the water.
"All of a sudden, there's a pod of dolphins," says Life Scout Aubrey Brandstetter, 14. "They came right up to our boat, and they were surfing alongside us. It was cool to watch."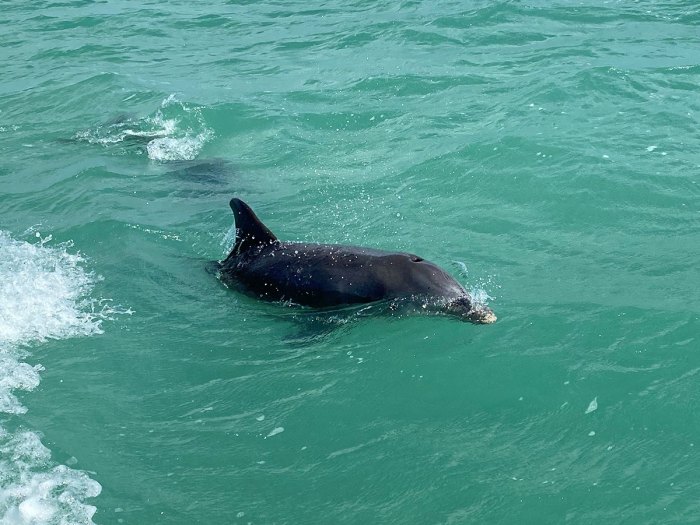 Even during bad weather, like Troop 2 experienced, Sea Base staff will find alternative activities, like touring a sea turtle rescue facility.
"If you love STEM, go do it — and bring a lot of sunscreen," Emma says.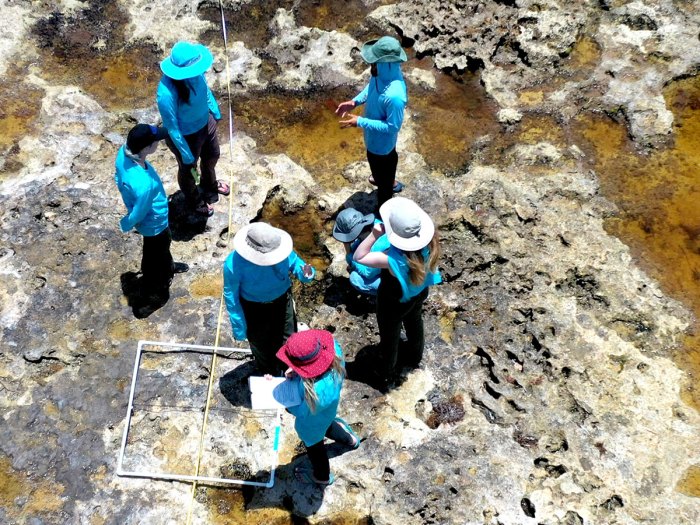 ---
How Micro-Fragmentation Works
When coral is cut into pieces using a tile saw, they quickly try to heal themselves.
The fragments are kept in tanks to keep them safe from disease and predators, and poor water quality. This process has worked for branching, brain, boulder and star corals.
---
About Sea Base
Located in Islamorada in the Florida Keys, Sea Base offers more than a dozen different adventures, including some focused on scuba diving, fishing and boating. Scouts regularly visit nearby national parks and islands, often conducting service projects.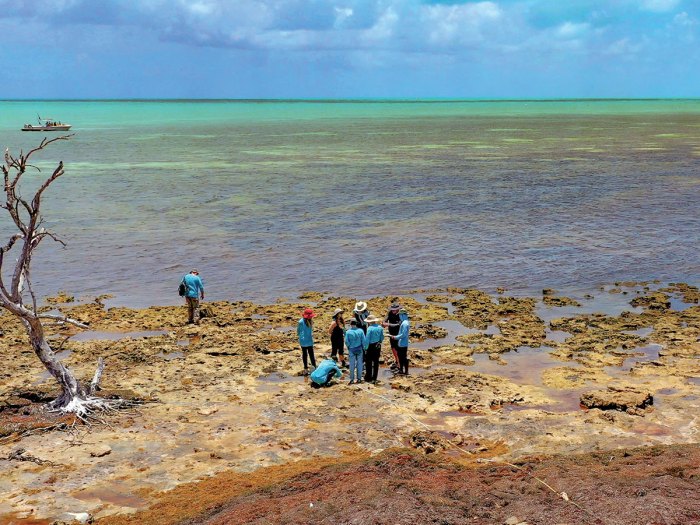 The coral restoration project is one of several environmental efforts that Sea Base's Brinton Environmental Center hosts. Scouts also help remove invasive species, pick up trash from beaches and conduct surveys on marine life health, which are sent to area conservation organizations to use.
Find your aquatic adventure at www.bsaseabase.org.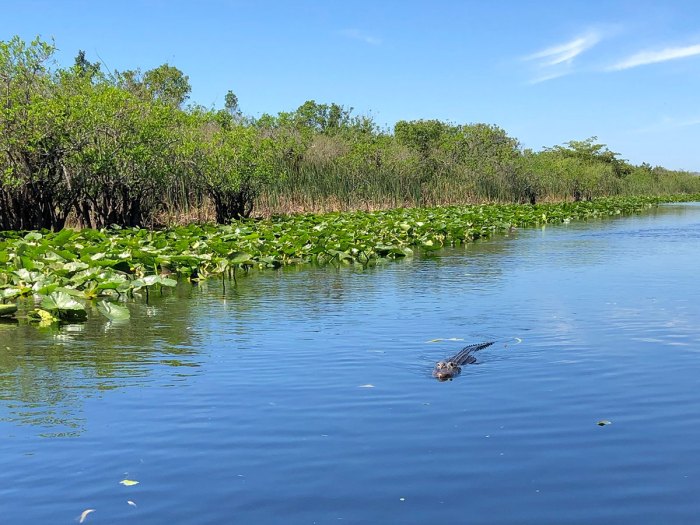 Inspire Leadership, Foster Values: Donate to Scouting
When you give to Scouting, you are making it possible for young people to have extraordinary opportunities that will allow them to embrace their true potential and become the remarkable individuals they are destined to be.
Donate Today