When You Complete the Seton Scout Naturalist Program, Your Adventure Is Only Beginning
On a hike through the woods near Maryland's Broad Creek Memorial Scout Reservation, a group of Scouts and adults walked over what looked like a plain old stream.
A handful of hikers in the back decided to look more closely, and thank goodness they did: A mother turtle was laying her eggs. Right there. On the edge of the stream. For anyone to see.
Thankfully, the group knew where to look.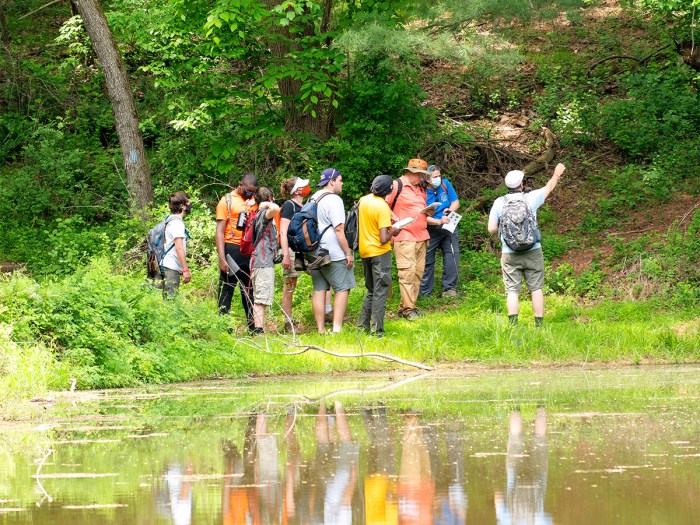 The experience was part of the Baltimore Area Council's Ernest Thompson Seton Scout Naturalist Program, where Scouts and adults from different units spend a weekend learning about different aspects of nature. When the weekend is over, each participant is equipped to help lead a nature-themed outing with their home troop.
The idea is to spread the word: There's lots of cool stuff out there.
"I think it's important, because it's sort of an escape from a lot of what you do normally," says Adin Nair, a 15-year-old Scouts BSA member who plans to lead a nature activity as part of his role of den chief. "It's not really a part of what most people do. So it's important to teach people about that so they can carry it on with them, and then they can teach other people about it and make nature an integral part of their lives, too."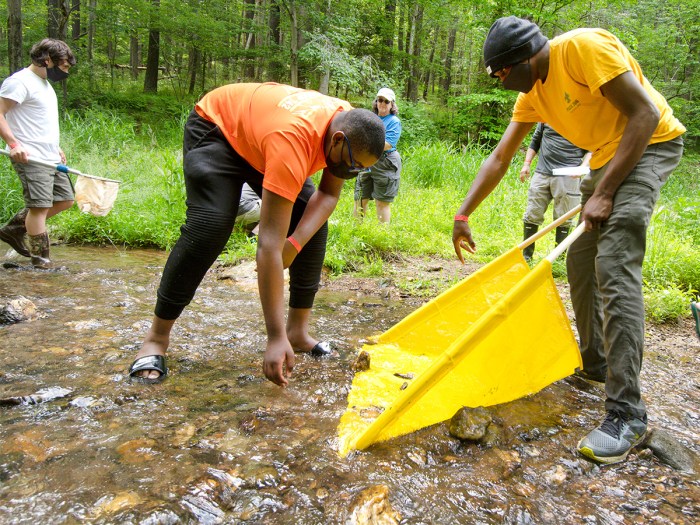 LOTS TO DO …
The program squeezes a lot of activities into one action-packed weekend.
There's a hike along a lake, during which the Scouts learn to identify birds using a field guide and a smartphone app. There's a hike to a quarry, during which they learn about its history by examining its present contents. And there's a night hike, during which they look for owls — not with flashlights, but instead using only moonlight.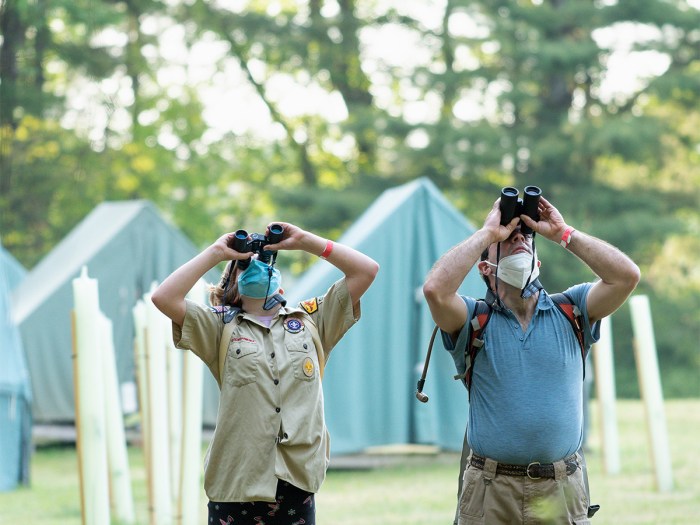 "I liked the bird-watching," says 13-year-old Scouts BSA member Zachary Washington. "I was interested in that. I enjoyed just walking through nature seeing all the different types of birds I hadn't seen before."
"It was cool seeing the animals that were out at night," says 13-year-old Elliott DeFilippis.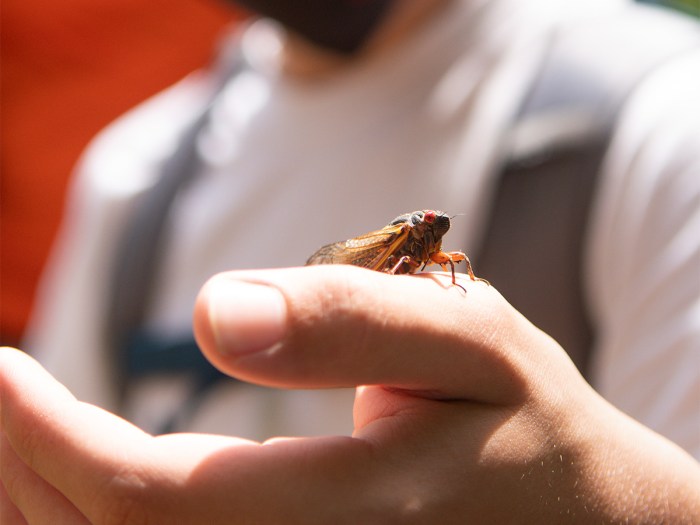 There's also time for a game of flying disc golf, designed to review what the Scouts learned during their self-guided hike along a nature trail earlier in the day. There are field games designed to teach a variety of ecological concepts. And there's a nature-focused campfire.
Of course, the Scouts review the principles of Leave No Trace.
And at the end, the group performs conservation-related service projects.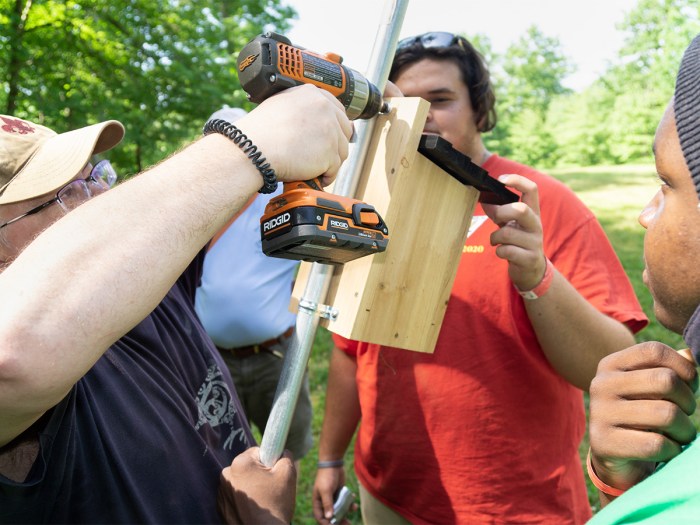 "I really enjoyed doing the projects at the end," says 13-year-old Bradley Nadolny. "That was my favorite part of it. We dug out a trench to redirect water so we could preserve a trail. We put in a bird box. And we also got rid of some invasive vines. It was actually fun."
By the time Sunday rolls around, the participants have "graduated" and are cleared to spread the word. Some of them might go on to lead a nature weekend of their own. Others might choose to lead a stream study in their community or a smaller nature-related activity at a regular unit meeting.
"I think it will be interesting to bring that information back to my troop and crew," says 15-year-old Scout and Venturer Abdul Razzaq.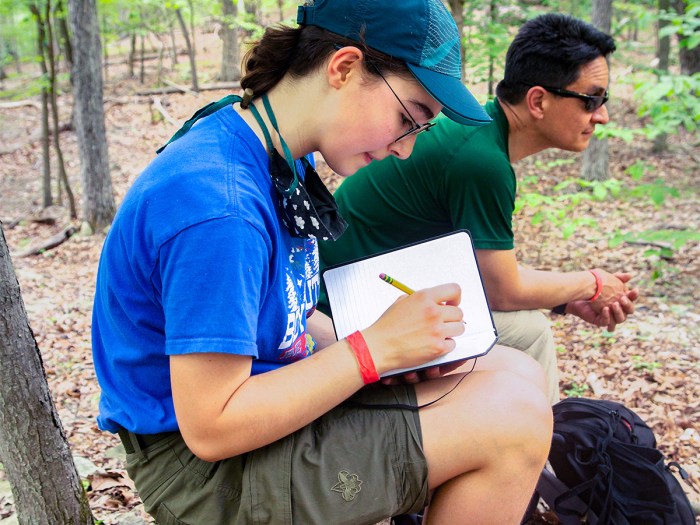 … LOTS TO SEE
Throughout the weekend, the Scouts are encouraged to keep a journal of what they see and learn. A journal is a valuable tool for a nature lover. It's like a historical document in that it helps you remember everything you did.
Yes, you can always take pictures with your phone. But there's value in taking the time to write down your feelings and observations — and maybe even draw a sketch or two of what you saw.
This will also come in handy when you pass along your knowledge to more Scouts.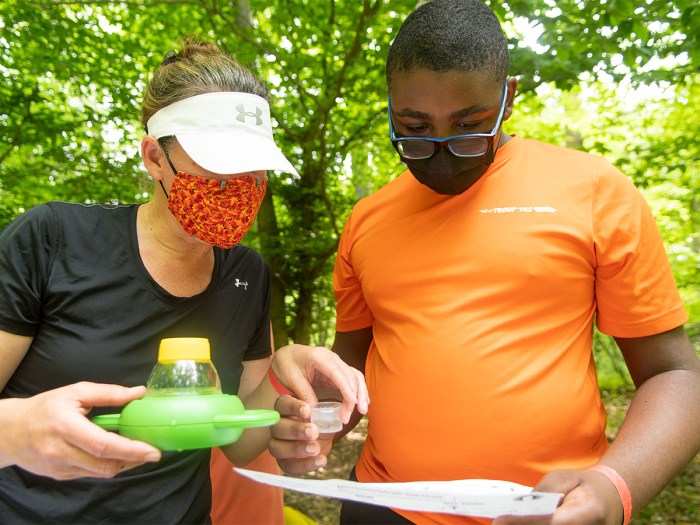 "Getting out to nature really helps bring back the senses of what it's like being out in the wild," says Zachary. "As we grow up, it's important for us to influence those who are younger to help them learn more about nature, too."
At one point, the group stopped at another stream. To the casual observer, the sand and mud at the bottom looked uninteresting.
Then they looked closer. Disturbing the bottom revealed a variety of tiny bugs called macroinvertebrates — baby insects such as dragonfly and stonefly larvae, snails, crayfish and beetles that play a major role in the overall health of an ecosystem.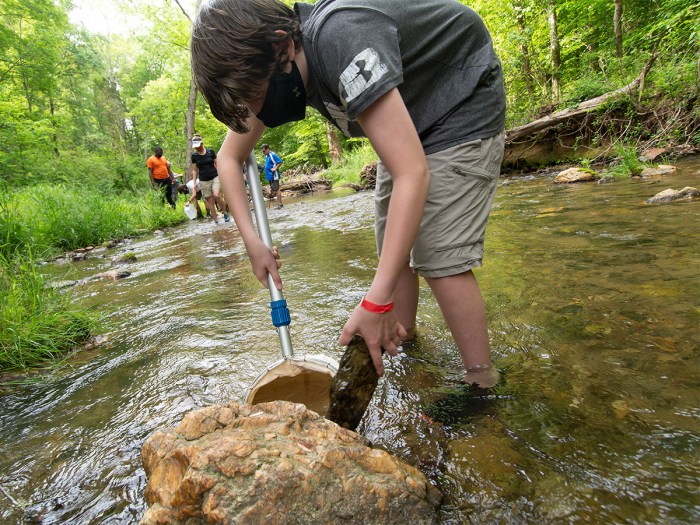 Most organisms struggle to survive in streams full of toxic chemicals and pollutants. A stream with a high diversity of macroinvertebrates is likely a very healthy stream.
"When you get away from the computer or the phone and you go outside, you don't have to be bored," says Abdul. "There's always something to do."
As long as you know where to look.
---
How To Become a Scout Naturalist for Your Unit
The Ernest Thompson Seton Scout Naturalist Program is run by adult volunteers from the Baltimore Area Council's conservation committee. The idea is to take the course on your own, and then present what you learn to your own troop at a future outing.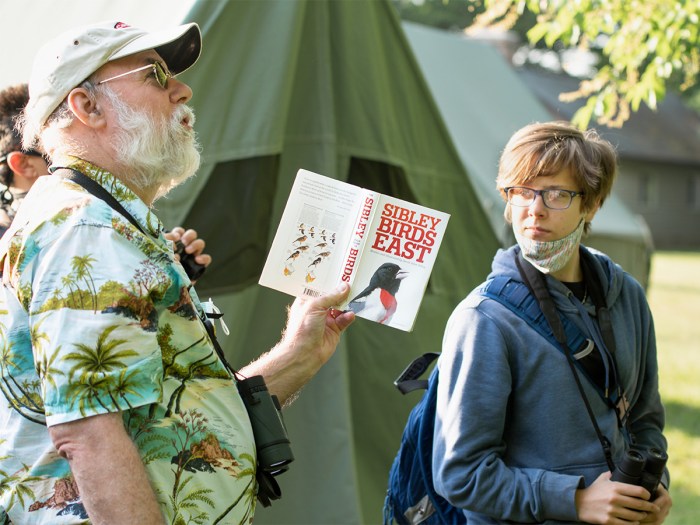 The next program is scheduled for May 14-16, 2022, at Broad Creek Memorial Scout Reservation. Sign up at broadcreekbsa.org
If you can't attend in person, many of the lessons are available online at scoutnaturalist2018.wixsite.com/environmentalvideos
---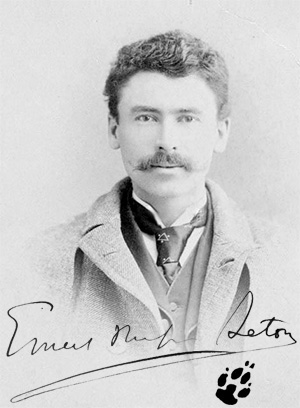 Who Was Ernest Thompson Seton?
In addition to being the first Chief Scout of the Boy Scouts of America, Ernest Thompson Seton was a naturalist, writer and author. His book The Birch Bark Roll of the Woodcraft Indians was a major influence on Lord Baden-Powell before Baden-Powell founded the Scouting movement.
Seton went on to help write the first Boy Scout Handbook.
His granddaughter, Julie A. Seton, Ph.D., was in communication with the developers of the Ernest Thompson Seton Scout Naturalist Program. Learn more at etsbook.indentus.com