Venturing Crew Treks to the Sawtooths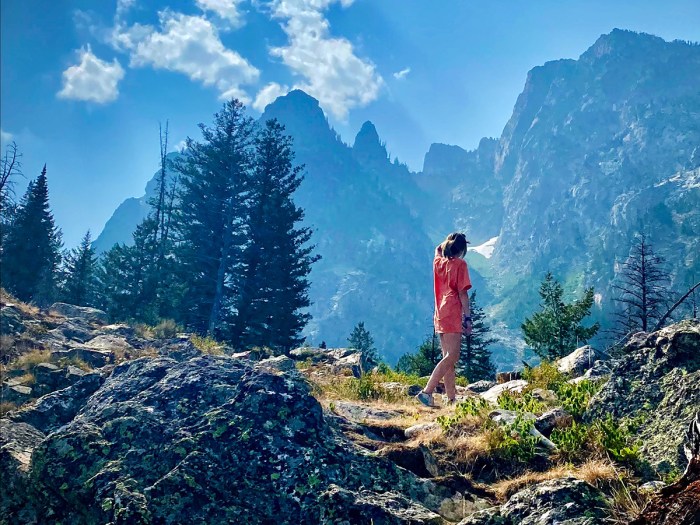 When the BSA postponed the 2021 National Jamboree because of the coronavirus pandemic, many units — like Crew 28 of Spartanburg, South Carolina — looked for other adventures.
The Venturers borrowed an idea from their crew Advisor's old troop in West Virginia: Visit some spectacular mountain ranges and wildernesses in Wyoming and Idaho.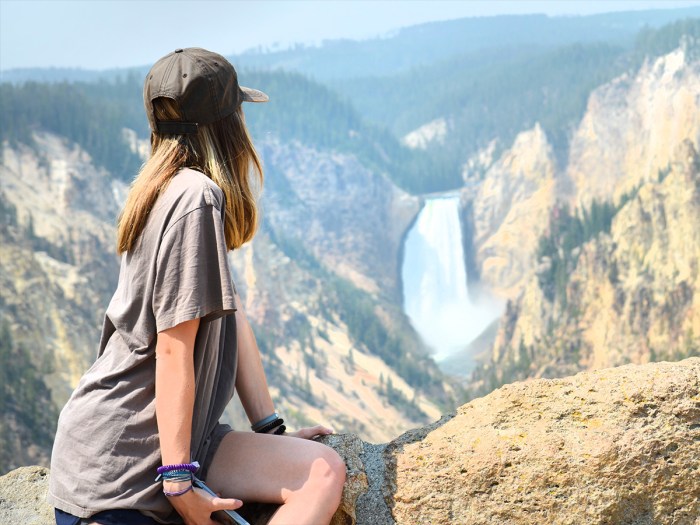 "Traveling has always been a dream of mine, so having an opportunity such as this was a once-in-a-lifetime deal that I had to hop on," says Trista Gaffney, 17.
An awesome trip doesn't require an awesome budget, though. To prepare for the cross-country journey, the crew shopped for the best deals on flights, raised money to buy new backpacking gear (see below) and worked on food budgets of no more than $5 per meal per person. Since some adult leaders are active or retired military, they also were able to use discounts on park passes and equipment rentals.
Because of their thriftiness, the individual cost for the weeklong trip totaled $850. What they received would be rich, long-lasting memories.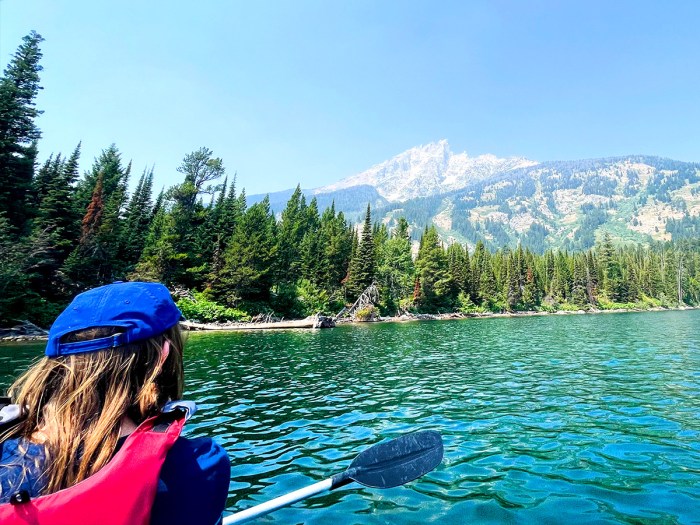 KAYAKING ON JENNY LAKE
The first stop for the crew was Jenny Lake, a picturesque place within Wyoming's Grand Teton National Park. Its beauty attracts many tourists — and the chipmunks there know it.
"They'd come right up to you," says Katelyn Sweeney, 16.
The Venturers rented two-person kayaks and paddled across the lake beneath the backdrop of jagged peaks. After an hour on the water, they hiked past a 100-foot waterfall to an overlook area called Inspiration Point.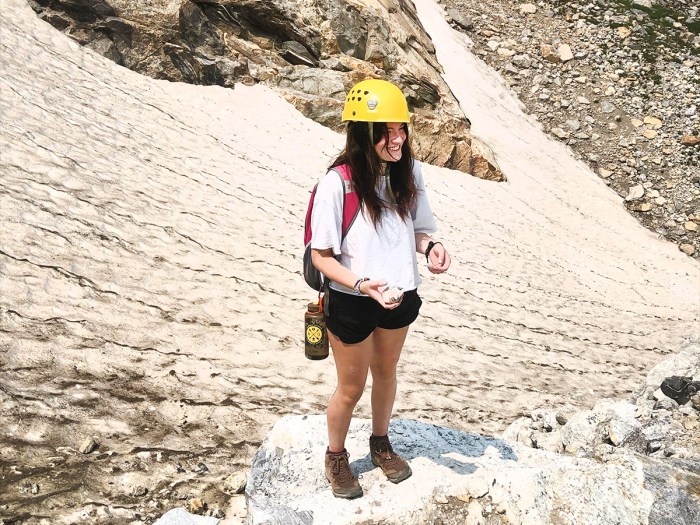 SCALING THE TETONS
The crew tried to conquer the Middle Teton, a mountain measuring as the third highest in the park. The thin air and difficult terrain proved too much, and the group stopped around 9,500 feet.
Still, they scrambled across rocky switchbacks and reached glacial areas, where some wrote in the snow.
"The hike was pretty challenging toward the end when the steep inclines began, but I still had a really good time," Trista says.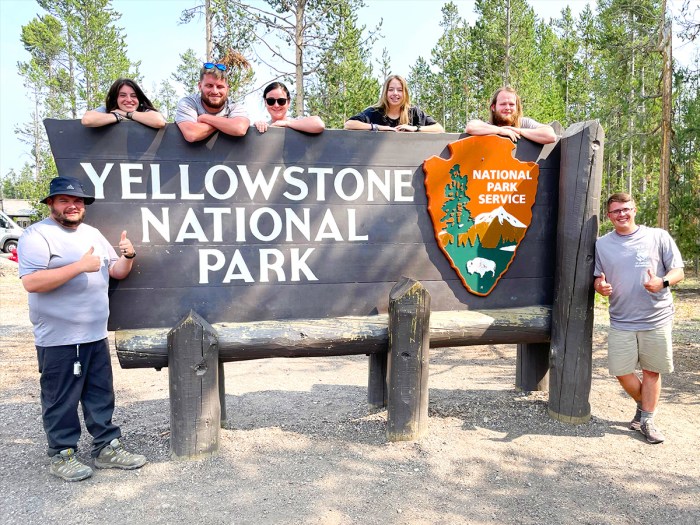 IN AWE OF YELLOWSTONE
The crew checked out waterfalls, hot springs and geysers at Yellowstone National Park. They saw dozens of elk and bison roaming the grounds and talked with park rangers on horseback.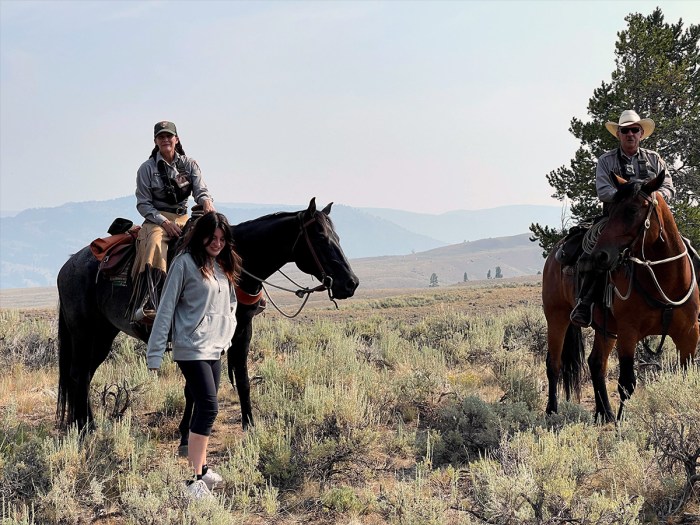 "Yellowstone is one of my favorite places on earth," says Addison Fox, who turned 21 right before the trip and went as a registered adult. "It's so crazy how you can go from the geysers to the meadows and how drastically the environment changes. It's so vast and changes so frequently. Everywhere you go, it's like a new adventure."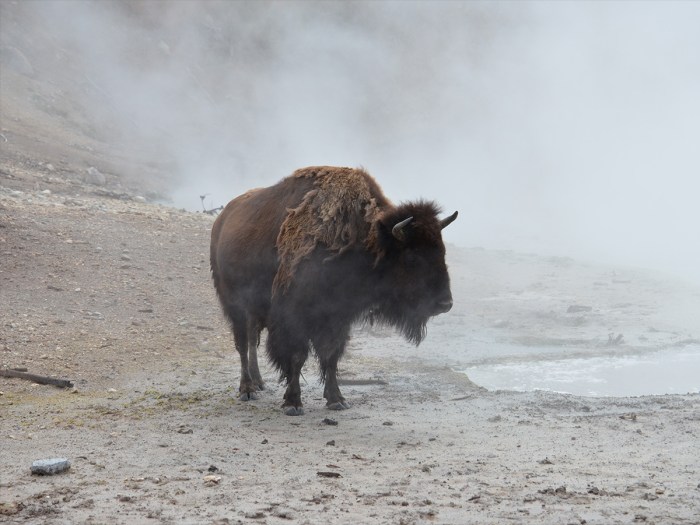 MINDS AT EASE
While at Yellowstone, the Venturers met up with a professional Scouter from their home council, the Palmetto Council. Matthew Kelly was backpacking the 3,028-mile Continental Divide Trail from Canada to New Mexico.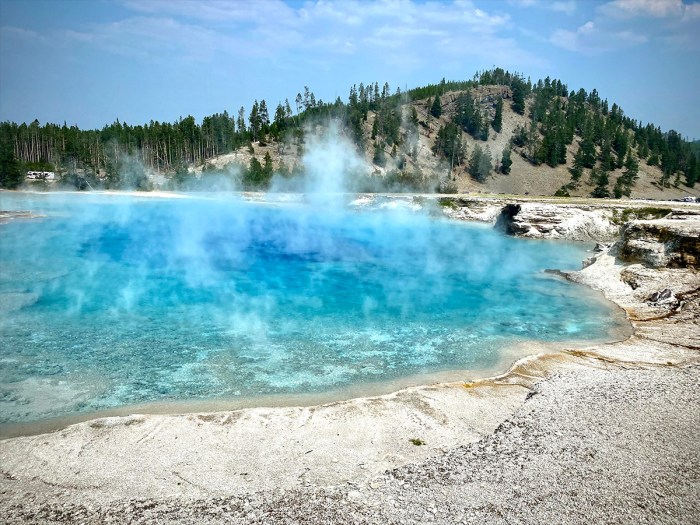 "It was interesting to hear him talk about it," Katelyn says. "I was worried about our three-day backpacking trip, and he'd already been backpacking for a month and a half."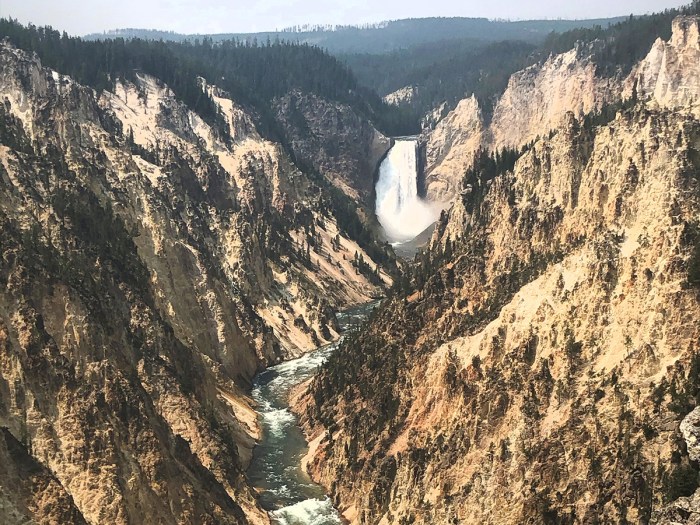 The meeting put the Venturers' minds at ease about their upcoming 12-mile trek in Idaho, especially seeing how little Kelly needed to travel across the country. He didn't have a tent. Shoes proved more important. He had already burned through two pairs trekking to Yellowstone.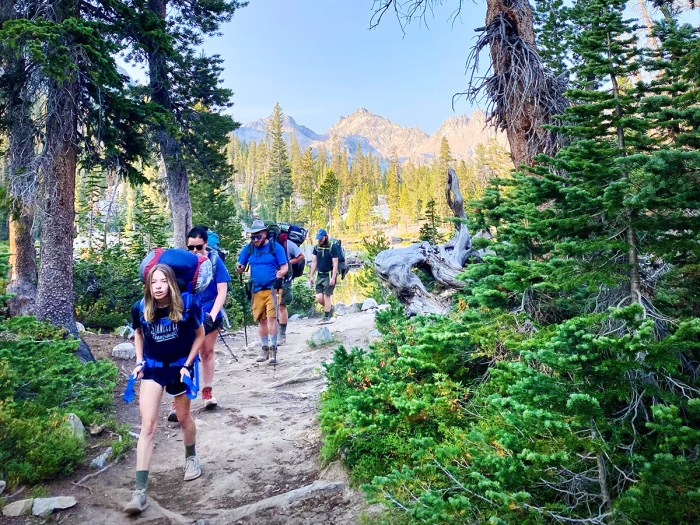 INTO THE WILDERNESS
The trip culminated in a three-day backpacking trek in the Sawtooth National Forest in Idaho.
"You had great cell service all the way in, and the second you hit Sawtooth, it's gone," Katelyn says. "It's like entering the wilderness."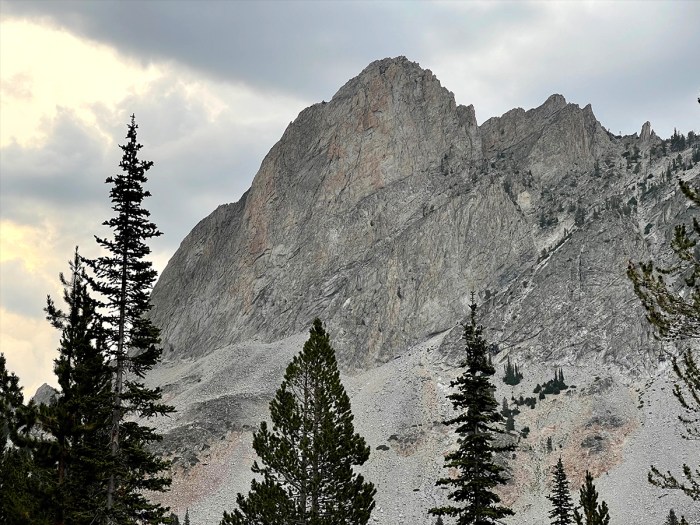 The Sawtooth National Forest spans about 2 million acres and is home to more than 50 mountain peaks that tower higher than 10,000 feet each. The crew hiked to a few of the forest's 1,000-plus lakes nestled among the mountains.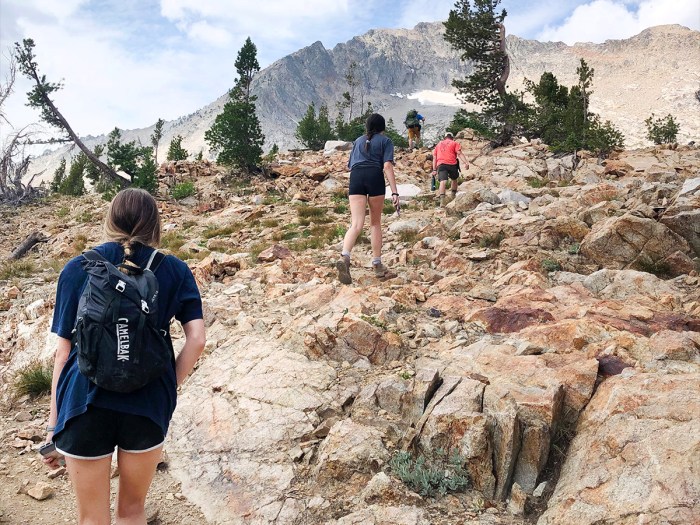 SAWTOOTH SERENITY
In a trip already filled with beautiful views, backpacking in the national forest didn't disappoint. The Venturers swam in crystal-clear Alice Lake, surrounded by rocky peaks.
"It looks just like a sheet of glass up in the mountains," Addison says. "I didn't think something like that existed."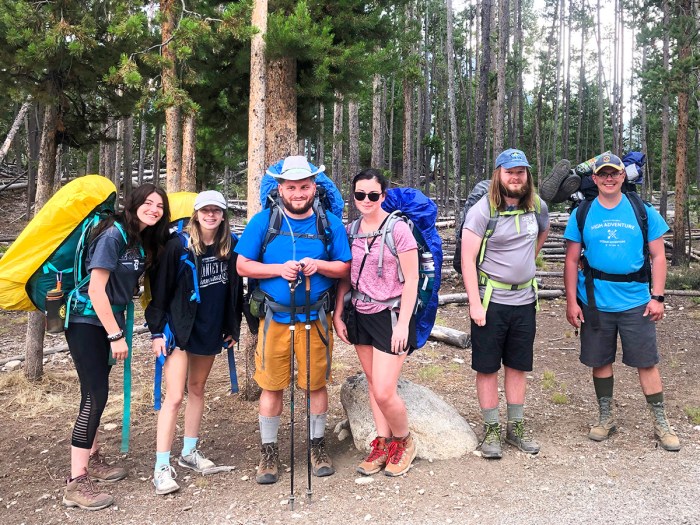 At night, the magnificent Milky Way spread across the sky. It seemed the longer they looked, the more stars they saw.
"It made me appreciate the wilderness you can get into," says Keegan Weakland, 21. "It made me want to get out and do more stuff."
---
Saving Up
The crew earned money in several ways for this trip. They sold camp cards, popcorn and barbecue.
You can, too.
All fundraising efforts must be approved by your council and chartering organization. Follow practices outlined in the Guide to Safe Scouting and local laws regarding solicitation rules and permits.
Pack Later
Most of the time, you pack your bags at home. But Crew 28 tried something different: Instead of fitting food into their packs before their flight, they used an app to order groceries at their destination. After they landed, they picked up their grub, which was waiting for them at the grocery store.
The advantages of packing this way: First, it makes going through the airport faster since you don't have to deal with liquid or gel limits per governmental transportation regulations. Second, with everyone together, you can easily divvy up gear and food to help spread around the weight.