Scouts Find Underwater Wonders on a Florida Snorkeling Trail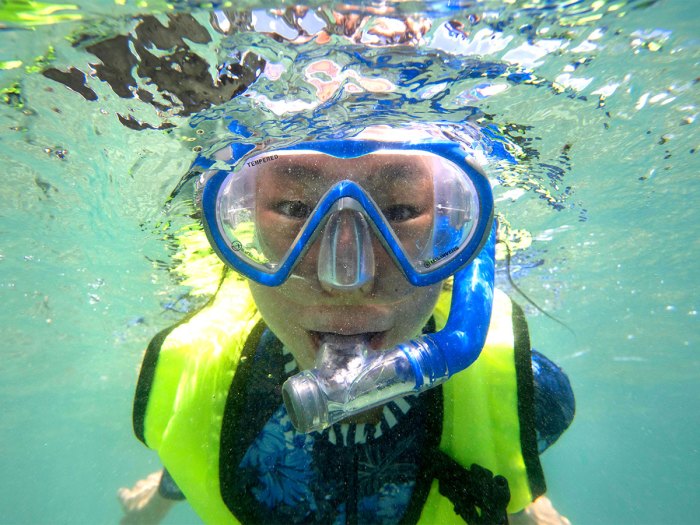 When you're crossing a bridge, you might not think much about what's underneath. Depending on where you are, an adventure could be waiting.
In the shadow of the 65-foot-tall Blue Heron Bridge in Riviera Beach, Florida, an artificial reef attracts a variety of fish, stingrays, lobsters, octopuses and crabs. It's one of the best snorkeling places in the state.
The Scouts of boys and girls troops 373, both of Melbourne, Fla., wanted to check it out. The girls troop had been snorkeling before in the Florida Keys, but this spot was closer to home and looked like fun.
AN UNDERWATER TRAIL
About 80 miles north of Miami, the Blue Heron Bridge connects Singer Island to the mainland. In between sits Phil Foster Memorial Park, featuring a snorkeling trail. The trail stretches across 800 feet with boats, rocks and sculptures submerged in about 10 feet of water. These structures encourage coral growth and provide shelter for other marine life.
"I was surprised by how much we saw," says Life Scout Sylvia Kopenkoskey, 15. "It was a really good spot."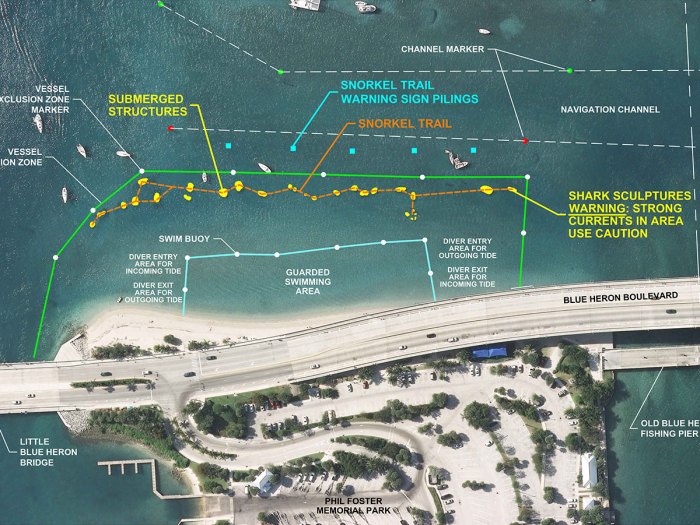 Before you go snorkeling in open water, you must train. The Scouts practiced at a local pool to get used to wearing masks, snorkels and fins. Snorkeling offers swimmers an inexpensive way to explore the underwater world: The mask helps you see, the fins help you move and the snorkel helps you breathe. But there are tricks to using this gear — some of which require a little practice.
"To not get saltwater in my mouth, I had to figure out that when I breathe through my mouth, I need to make sure my snorkel is above the water," Sylvia says. "It was more of an inexperience thing."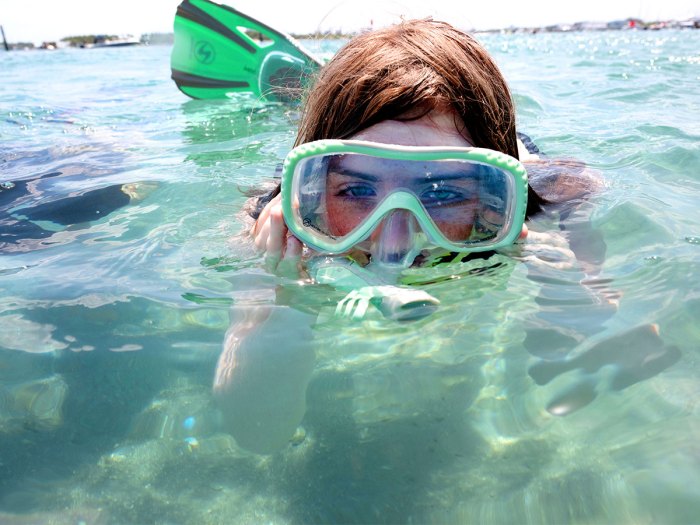 "If your snorkel does fill up, you just have to blow really hard and it usually comes out the top," says Life Scout JJ McKune, 14.
Another common problem is your mask fogging up, which is caused by dirt or changes in temperature between the air and water. You can use special wipes to prevent the fogging.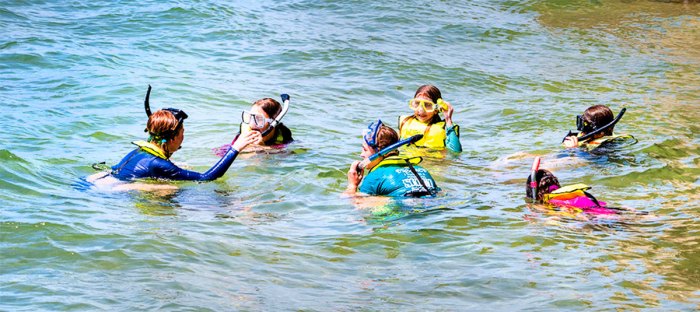 "If you don't have any of that fancy stuff for your goggles, just go above the water and dunk your goggles in the water, let it fill up and then empty it," JJ says. "It should then be clear, and you can see again."
Armed with these tips and some practice, the Scouts felt ready.
MASK UP
Since the park doesn't offer any campsites, the troops found another state park about 50 miles away. On a mild spring weekend last April, the troops set up camp and woke up early the next morning to the noisy calls of sandhill cranes.
"They're very loud and repetitive. It was not very nice waking up to," says Star Scout Lily McKune, 12.
Still, the Scouts felt rested and energetic for a day in the water. They shuttled over to the park, rented their gear and reviewed the safety rules. One major rule was following the buddy system. Accidents can happen unexpectedly, so it's important to look out for each other.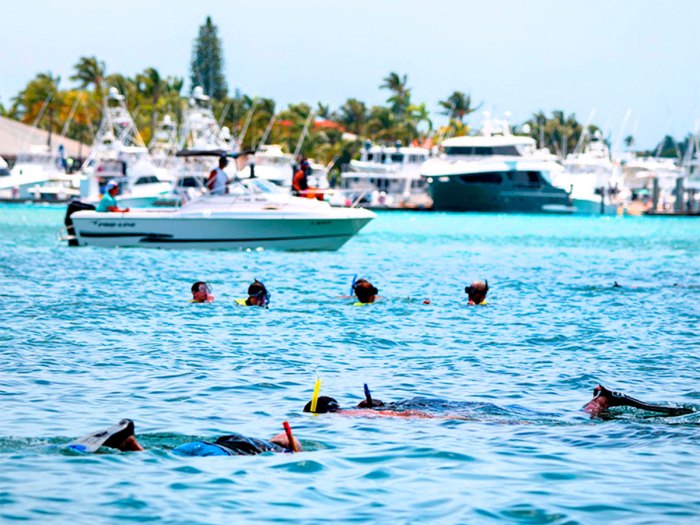 "You had to be within arm's reach of your buddy," says Star Scout John Ewing, 12.
During the morning, some Scouts splashed around in the shallows, getting comfortable in the water. One way to ease into snorkeling is to wear a special inflatable snorkel vest. The vest will help you float while you focus on looking around and breathing while your face is underwater.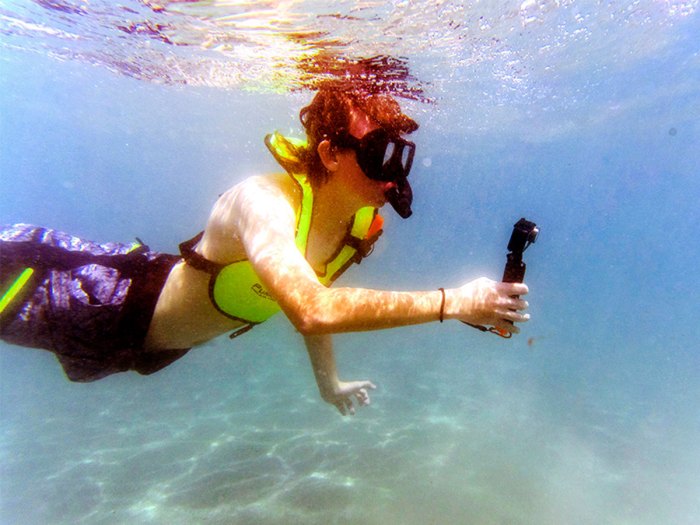 Even in the shallow swimming area, there was plenty to see.
"I've never seen so many hermit crabs in one place," says First Class Scout Savannah Nash, 14. "Maybe on one bridge pole, there were thousands. They were all super tiny."
After lunch, the tide came in, clearing any murkiness from the water and making it perfect to explore the underwater trail.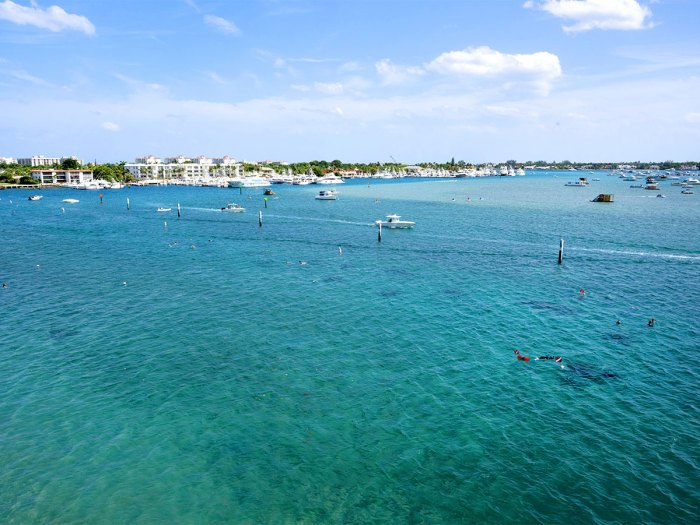 IN THE DEEP END
Scouts kicked over to the trail and peered beneath the surface, occasionally diving down to get a closer look at the marine life. They spotted a pufferfish, sea urchins, stingrays, a lobster and an octopus, which Savannah named "Dave" just for fun.
They also saw a couple of barracuda. The ferocious-looking fish appeared to be about a foot or two in length — or maybe they were smaller.
"Everything's magnified underwater," Savannah says.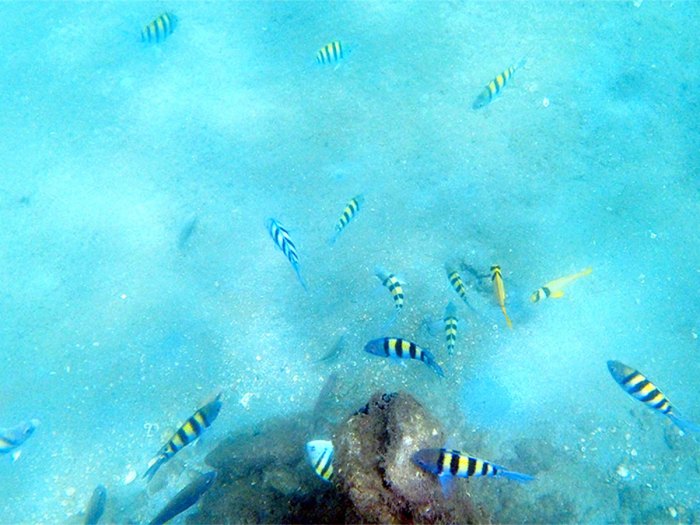 What wasn't exaggerated was the amount of colorful fish hanging around the artificial reef. Sergeant major, sheepshead and blue-striped grunt were a few of the species the Scouts identified.
The whole day wasn't devoted solely to snorkeling. Some Scouts tried paddleboarding, working on the Scouting award for that activity.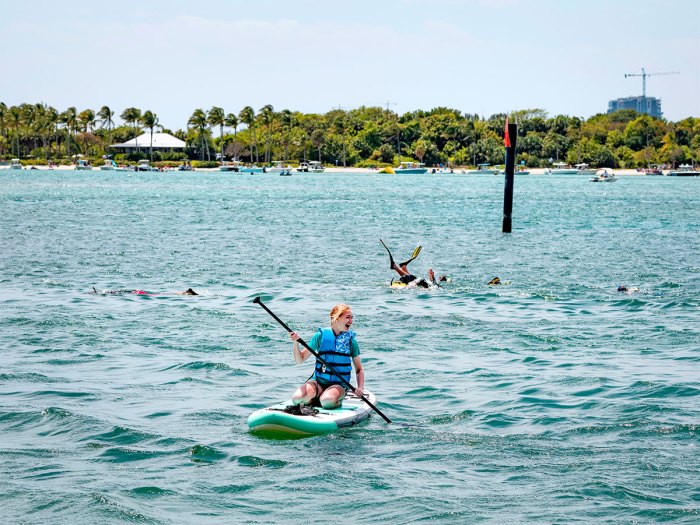 "Do everything you can while you're there, because you don't know if you'll be back," says Life Scout Rachel Devoid, 14.
That attitude helps you fully take advantage of a beautiful day at the beach. After several hours in the water, the Scouts returned to camp to rest and eat, indulging in a chicken-and-rice dish that evening and chocolate-chip pancakes the following morning before heading home.
"It was a perfect campout," Rachel says.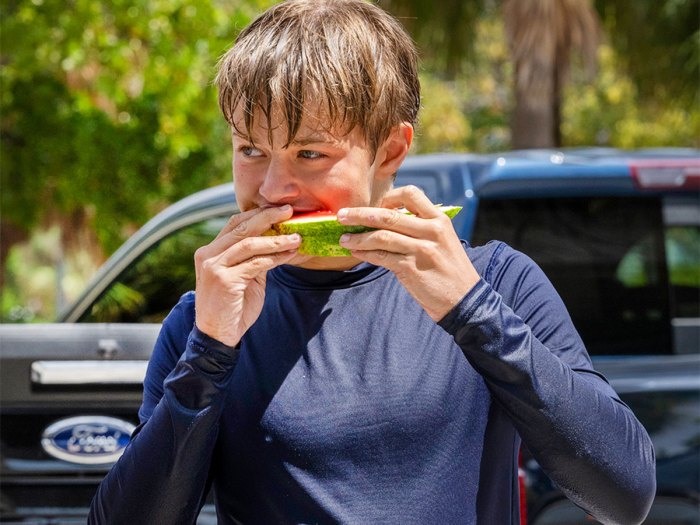 ---
Find an Underwater Trail
The designated snorkel trail by the Blue Heron Bridge isn't the only one in America. Several have been set up off Florida's coasts — some taking divers past shipwrecks. Others, like the one off St. John in the U.S. Virgin Islands, pass over natural coral reefs.
---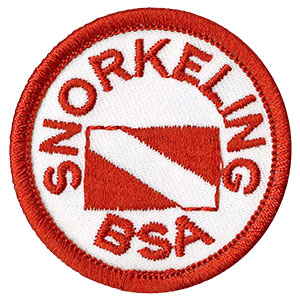 Earn the Snorkeling BSA Award
By mastering the basic skills of using a mask, snorkel and fins, Scouts BSA members, Venturers, Sea Scouts and Explorers can earn the Snorkeling BSA Award. This award can be worn on your swimsuit.
Some of the requirements include using snorkeling equipment, demonstrating survival and first-aid techniques, and understanding snorkeling signals.
Learning and practicing these skills in a confined area, like a pool, will prepare you for snorkeling in open water.
---
Be Safe
When getting snorkeling gear, look for traditional snorkel masks and tubes. Do not use full-face masks, which combine a built-in snorkel with a mask covering your entire face. Those masks are prohibited in all BSA aquatic activities because of several possible dangers, including carbon dioxide buildup. For more, read the BSA Snorkeling Safety guide.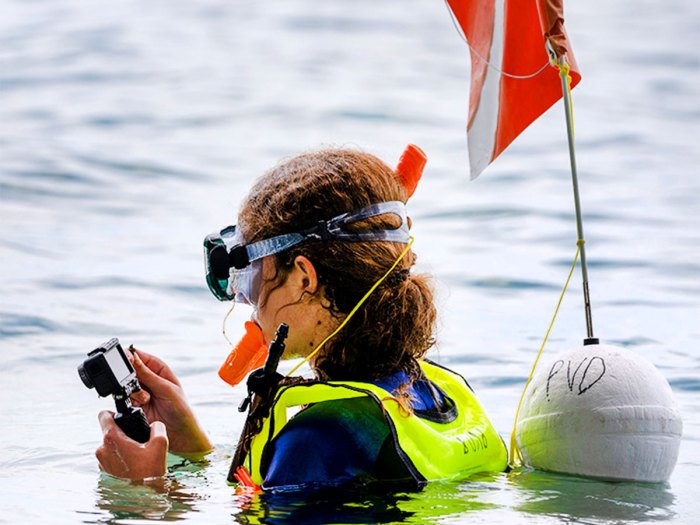 Inspire Leadership, Foster Values: Donate to Scouting
When you give to Scouting, you are making it possible for young people to have extraordinary opportunities that will allow them to embrace their true potential and become the remarkable individuals they are destined to be.
Donate Today