Councils Offer Frosty Adventures at Winter Camps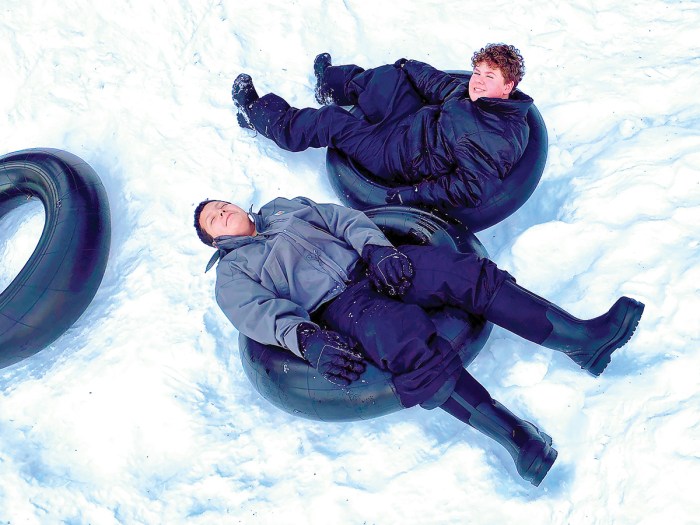 Councils across the country put on winter camps, but if you want a good chance of playing in the snow, you'll have to head north.
Many camps have organized winter programs. Sometimes, though, finding your own fun creates an unforgettable adventure. That's what the Scouts in Troop 60 of Geneva, Illinois, discovered when they went to Crystal Lake Scout Reservation in Wisconsin.
"The goal going up there was to have a good time, but we didn't know how we were going to do that," says Life Scout Quinn Bobeczko, 17. "We spent the whole day making a snow fort. It was a fun challenge for the whole troop."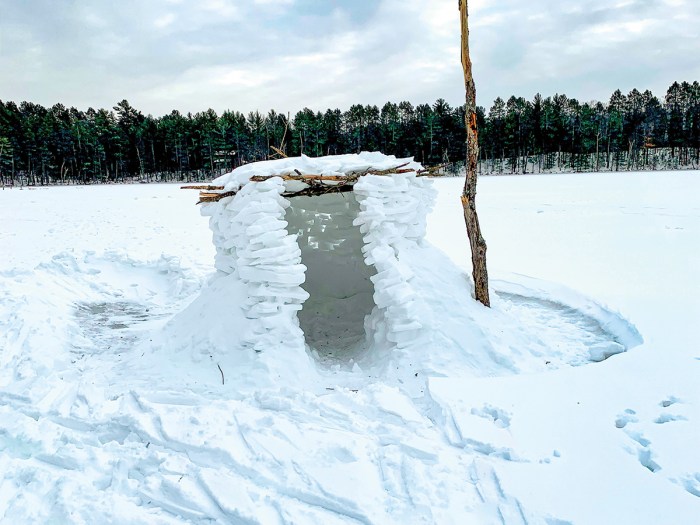 FREE-TIME FUN
From January through March, Scouts at Crystal Lake Scout Reservation can earn merit badges like Geocaching, Astronomy and Snow Sports. They can also go cross-country skiing, ice fishing, sledding and snowshoeing.
While it all looked enjoyable, Troop 60 decided to do something on its own. The Scouts headed out onto frozen Crystal Lake and began building a fort. This wasn't a small project: They constructed 5-foot-high walls, carved out windows and a patio, and erected a flagpole using a tall stick. They tied a shirt to it to serve as a flag.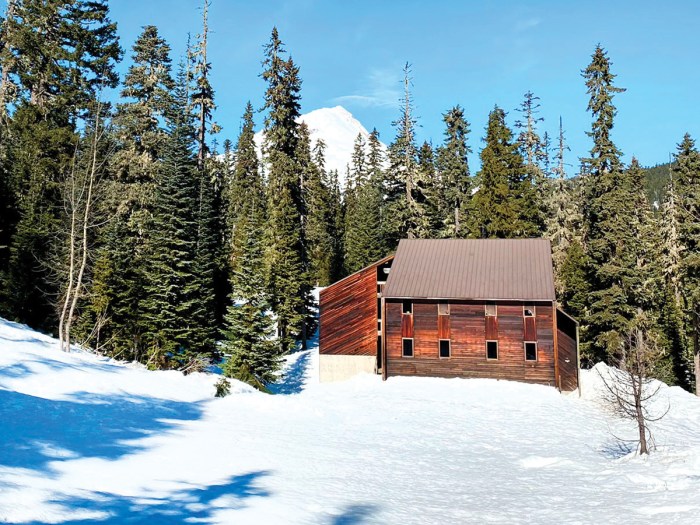 This impromptu endeavor still required a lot of communication and teamwork.
"It fell down twice," says Star Scout Daniel Davis, 15. "It was fun, but it was tiring."
Some Scouts stabilized their creation with snow, while others dragged a sled to transport blocks of packed snow they gathered. With more free time, they could focus on their fort during the weekend campout.
"It gave us extra hours in the day," Quinn says. "I'd give the trip a 10 out of 10."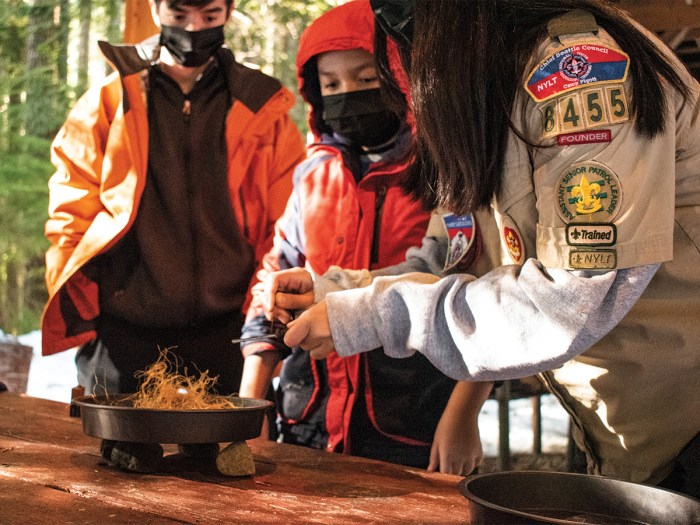 PICK A PROGRAM
Winter camps also offer an array of organized activities. At Camp Sheppard in Washington, Scouts can try archery, study ecology and slide down snowy hills on inner tubes. At Aubrey Watzek Lodge in Oregon, campers choose to go sledding, hike the snowshoe trails or play pingpong or giant Jenga in the lodge. These activities aren't only for older Scouts; Cub Scouts can do them, too.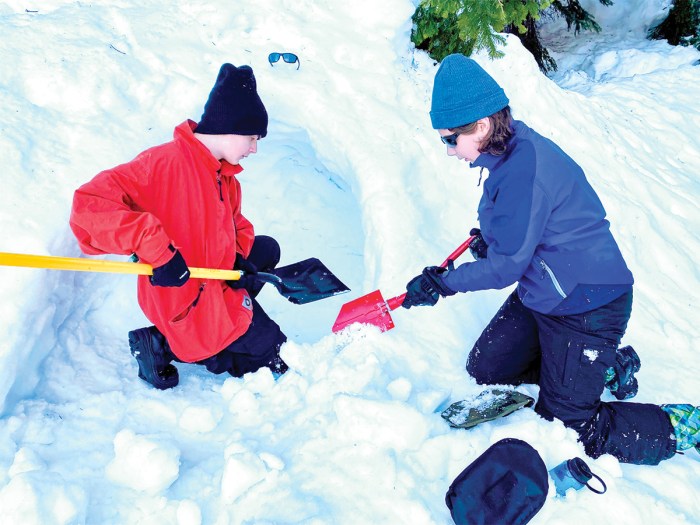 At Crystal Lake Scout Reservation, Oliver Robinson, 8, a Wolf Scout with Pack 436 of Weston, Wis., stayed overnight in one of the camp's cabins. The next morning, he and his fellow Cub Scouts built a quinzee hut, went sledding and conducted science experiments in the snow.
"We made volcanoes," Oliver says. "We made a pile of snow, dug out the center, and mixed baking soda and vinegar."
The Cub Scouts also created wax candles, conquered an indoor climbing wall and ended the campout by watching a movie.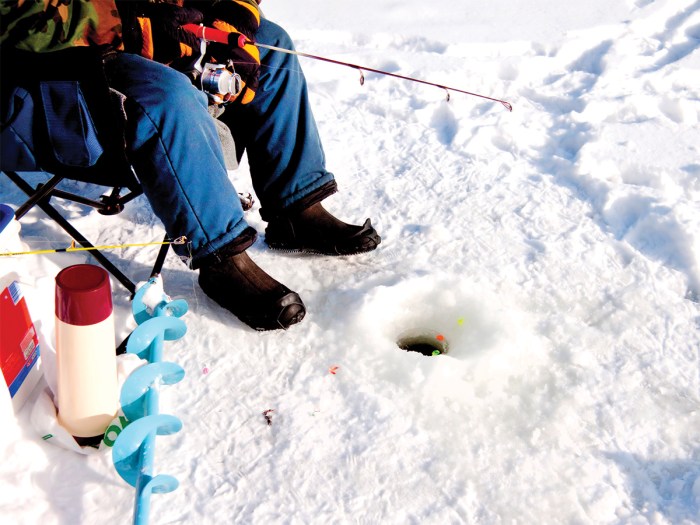 GO OFF-SITE
Council camps can also serve as a place to stay while you find nearby adventure. Last February, Troop 84 of Westerville, Ohio, took on the slopes at Mad River Mountain, the largest ski resort in their state. The troop saved some cash by staying at Camp Otter Run instead of at the resort.
"It's pretty close, too," says Star Scout Trey O'Bryan, 13. "Skiing is something most people don't get to do. We like providing the opportunity for Scouts to do that."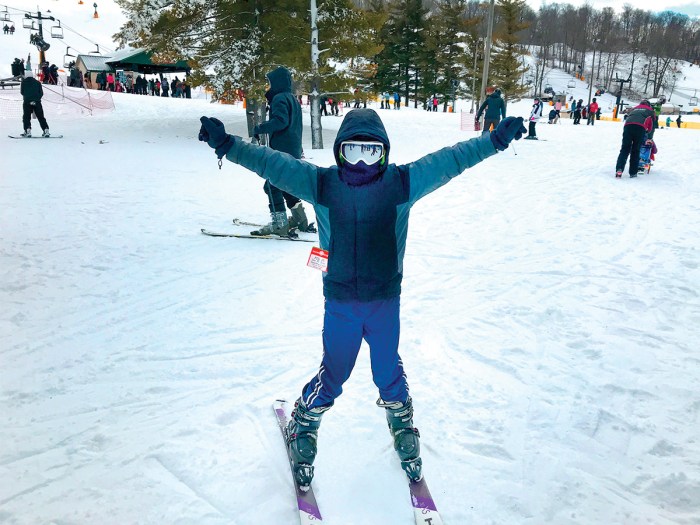 The ski trip also gave them a chance to work on the Snow Sports merit badge. To earn the badge, Scouts must demonstrate certain turns, stops and moves. After mastering those skiing skills, the group tackled more challenging slopes. Ski slopes are rated by color: green for beginner hills and black for steep, difficult slopes, with blue and red marking those in between.
"Going down a blue hill and not falling — that was an accomplishment," says Tenderfoot Scout Owen Drake, 12.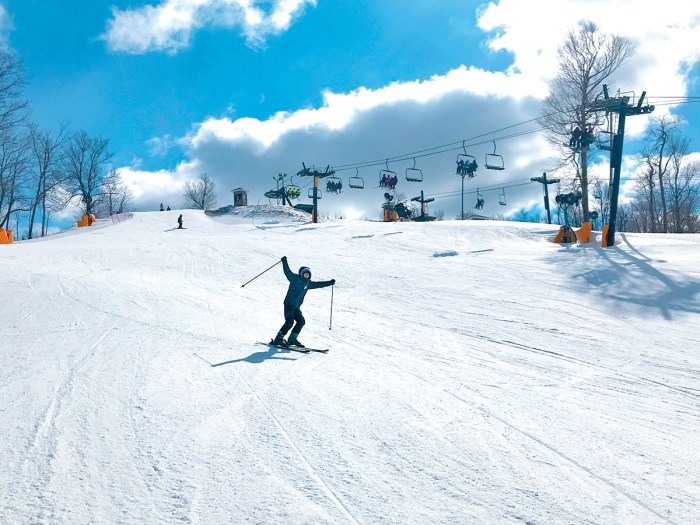 After five hours of skiing, the troop headed back to camp, where they enjoyed a hamburger dinner and then performed skits around the fire to stay warm.
The Scouts agreed that beginners might find the merit badge requirements hard, but going skiing was still a blast.
"Racing my friends — it was fun," says Second Class Scout Lucas Jergens, 14. "There's no feeling like it."
---
HOW TO BUILD AN IGLOO
Like Troop 60's snow fort, making an igloo requires snowy blocks. To make this shelter, first pack mounds of snow until they harden — or you can cut blocks of snow from the depth where your feet stop sinking.
Begin assembling your snow blocks in a circle. To make it more manageable, the diameter of your igloo should be no larger than 10 feet. Stack more blocks, using a knife to shape them and fit together. You will be building the igloo from the inside, so be sure to leave vent holes and not seal yourself in.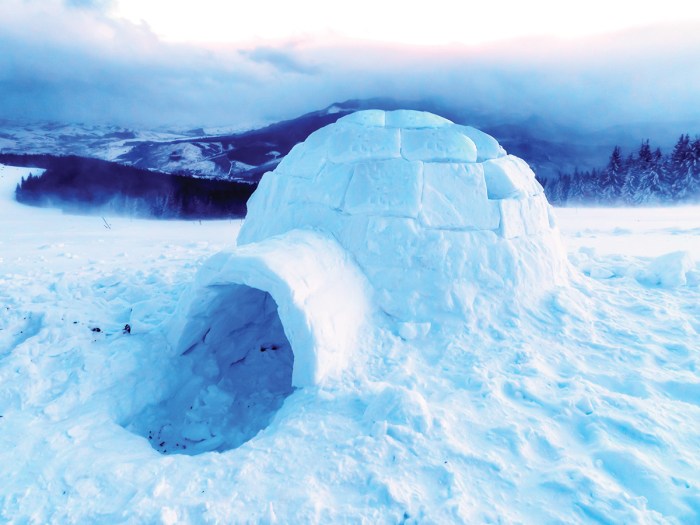 After you complete the dome, punch out a hole for the door. Crawl out, shape your entrance and pack snow onto your igloo to seal any gaps. This also helps make it sturdy.
Get more details and instructions for building igloos and quinzees.
STAY WARM
Cold-weather camping calls for more than your basic camping gear. You should also pack:
Long-sleeved shirts (not cotton)
Long pants (fleece or wool)
Sweater (fleece or wool)
Long underwear (polypropylene)
Hiking boots or sturdy shoes
Socks (wool or synthetic)
Warm parka or jacket with hood
Stocking hat (fleece or wool)
Mittens or gloves (fleece or wool) with water-resistant shells
Wool scarf
Rain gear
Extra underwear (for longer trips)
Find out more about staying warm and dry during cold-weather activities.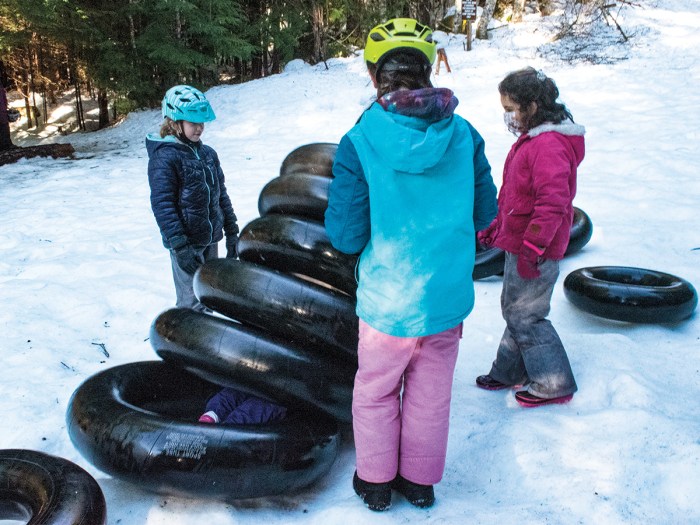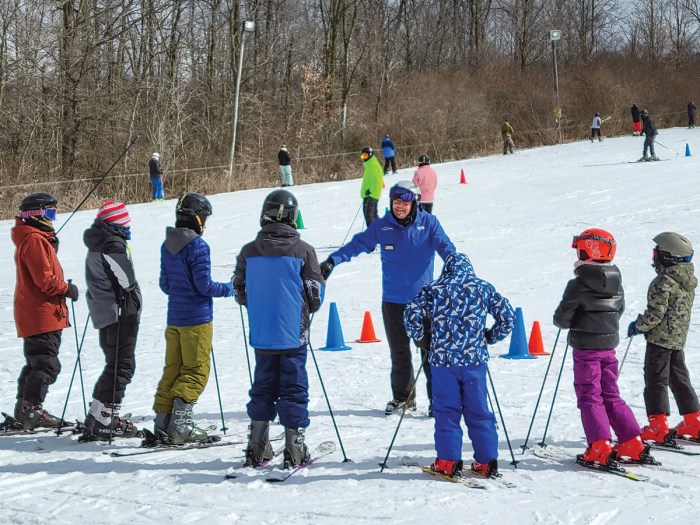 Inspire Leadership, Foster Values: Donate to Scouting
When you give to Scouting, you are making it possible for young people to have extraordinary opportunities that will allow them to embrace their true potential and become the remarkable individuals they are destined to be.
Donate Today