SIA Podcast Episode 3: He Saved His Mom After the SUV Crash!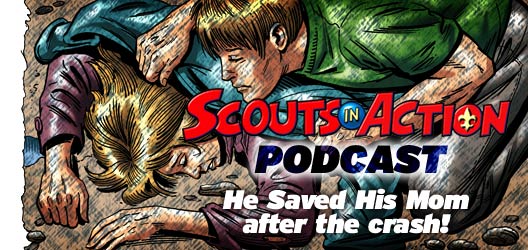 Travis Mason, 18, and his mother, Kym Mason, were driving during a rainstorm. Their SUV went off the slippery road and rolled to the bottom of a ravine, throwing Mrs. Mason from the vehicle.
In the overturned SUV, Travis heard his mother crying for help. She was badly hurt.
Listen as Travis describes what he did to treat his mother in a true story of Scouts in Action.
Inspire Leadership, Foster Values: Donate to Scouting
When you give to Scouting, you are making it possible for young people to have extraordinary opportunities that will allow them to embrace their true potential and become the remarkable individuals they are destined to be.
Donate Today