SIA Podcast Episode 7: He Saved the Boy From Drowning!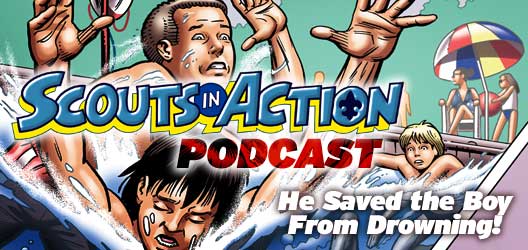 Alex Lambert and David "Junior" Tyree, both 12, and John Buchanan, 13, were swimming at a campground near Spruce Pine, N.C. As John began to tire, he panicked and jumped onto Junior's back. Both boys started to go under.
Listen as Alex and his mom describe the rescue in a true story of Scouts in Action.