Take a Look at Presidential Pets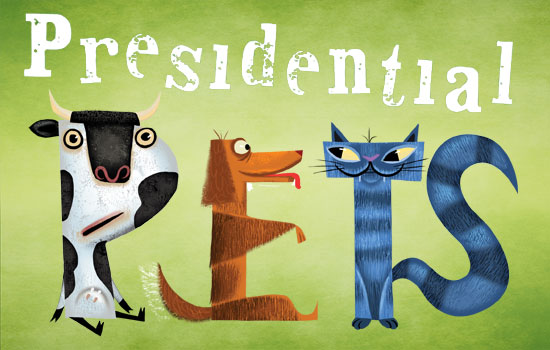 It's true: The White House can be a real zoo at times!
IT'S A DOG'S LIFE
Dogs are the most popular presidential pet. One of the most famous was Fala, a Scottish terrier that belonged to Franklin Delano Roosevelt. Fala had a bone brought up every morning on FDR's breakfast tray and begged for food during the day from the White House staff. Eventually, the president had to ask the staff not to feed Fala anymore, because it was making the dog sick! The government even hired a secretary just to take care of the letters that Fala received each week.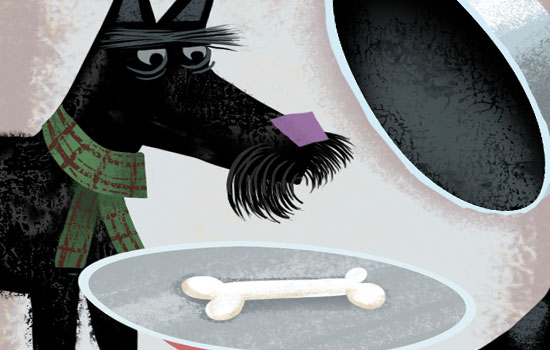 HORSING AROUND
George Washington preferred horses as pets. He kept several that had been used in the Revolutionary War, including Samson, Steady, Leonidas and Magnolia.
Other famous horses at the White House were the pet ponies of Abraham Lincoln's son Tad, and Macaroni, a pony owned by John F. Kennedy's daughter, Caroline.
GET THAT GOAT!
President Benjamin Harrison kept a goat, Old Whiskers, on the White House lawn in the 1890s to help keep the grass trimmed. People walking near the White House were surprised one day to see the president running down Pennsylvania Avenue chasing a cart carrying his grandchildren and pulled by Old Whiskers!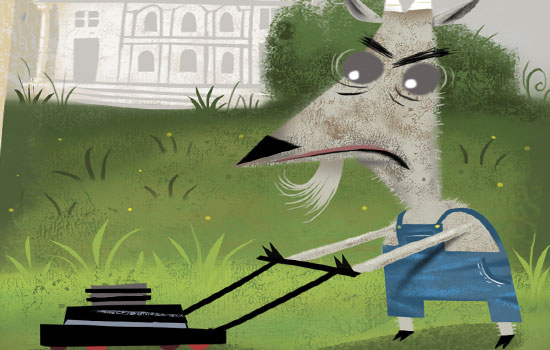 TOP COW
Pauline Wayne, a cow belonging to President William Howard Taft, was the last to be kept on the White House grounds and give milk for the president's family. She moo-ved away in 1913.
WHAT A POSER!
Grace Coolidge, the wife of President Calvin Coolidge, had dozens of pets at the White House, including two raccoons, Horace and Rebecca. Horace didn't like being around people or having his picture taken. But pudgy Rebecca was walked frequently on a leash on the White House grounds and loved posing for photographers!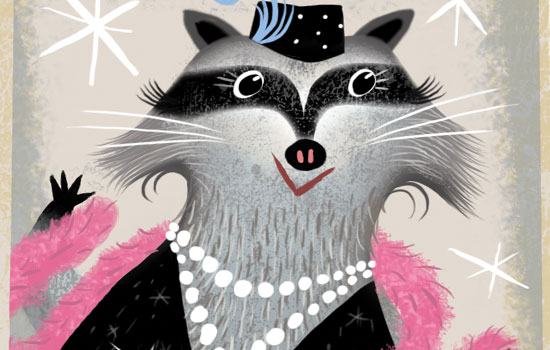 WATER DOGS
President Barack Obama was the proud owner of two Portuguese water dogs, Bo and Sunny. Bo sometimes went with the Obamas when they visited children's hospitals. He also often sat in the first lady's lap in the White House holiday book.
IT'S A CAT FIGHT
Amy Carter, daughter of President Jimmy Carter, brought Misty Malarky Ying Yang, a Siamese cat with her when she came to live at the White House. Later, Amy's school class gave her a black-and-white dog named Grits. Unfortunately, Grits didn't get along with Misty Malarky Ying Yang and had to return to his former owners.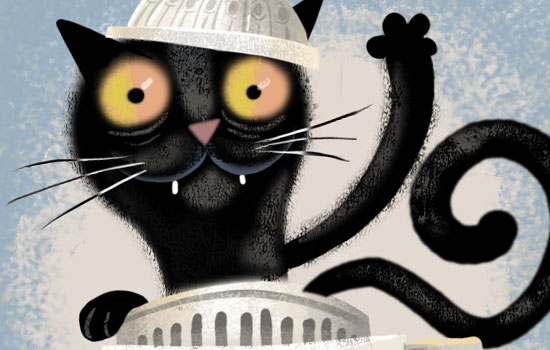 PRESIDENTIAL PETS FUN FACTS
Only James K. Polk, Andrew Johnson and Donald Trump had no pets while president.
President Theodore Roosevelt established a pet cemetery at his home, Sagamore Hill, on Long Island, New York.
There's a museum dedicated to White House critters, the Presidential Pet Museum.
Inspire Leadership, Foster Values: Donate to Scouting
When you give to Scouting, you are making it possible for young people to have extraordinary opportunities that will allow them to embrace their true potential and become the remarkable individuals they are destined to be.
Donate Today