Hobo Pack Fish recipe from a TV cooking champ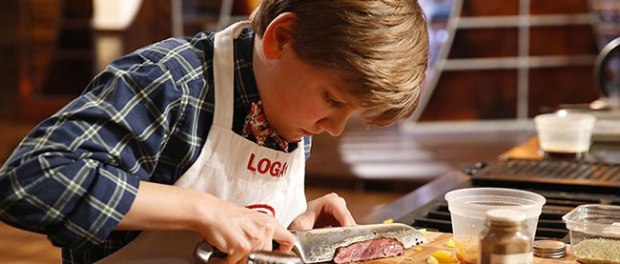 Tenderfoot Scout Logan Guleff, 13, won $1000,000 in Fox's MasterChef Junior TV cooking competition for kids. He was featured in the October 2013 issue of Boys' Life, too, after winning the 2012 Epicurious Healthy Lunchtime Challenge. Logan recently dished to BL on his cooking and more.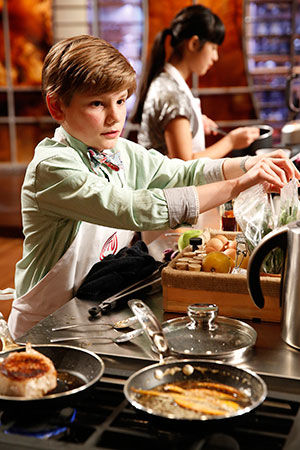 BL: How did your Scout skills prepare you for your cooking success?
L.G.: I was prepared, I worked on my skills and I knew I had to be my best. Scouts have to be focused and work toward goals. I never looked at the prize — just the next task — and focused on being my best each task.
BL: What are your favorite foods?
L.G.: I love sushi, Mexican food, good burgers and anything over an open fire. I love exploring food and trying new dishes.
BL: What do you like to do when you're not cooking?
L.G.: I like to rock climb, play sports and play videogames. I love hiking and boating, as well as being with my friends.
BL: Any advice for readers who want to follow in your footsteps?
L.G.: Well, follow your own passion, whether it's cooking or skateboarding. And listen to the advice of mentors. Be the best you can be. Also, failure is really the lack of trying. So try!
---
Logan's signature Hobo Pack Fish recipe
HOBO PACK FISH WITH COMPOUND BUTTER
This is going to be a great healthy way to eat your fresh-caught fish.
Compound butter
1/2 stick butter
1/2 teaspoon grated lemon zest
3 long sprigs of fresh dill, diced fine
Mix the butter and herbs and zest together. Take the butter mixture and scoop into spoonfuls, or roll and freeze. The compound butter can be doubled and frozen for future use. It is great on seafood. Get creative and try other herb blends in butter for steak, chicken and seafood.
Hobo Pack Fish
1 sheet aluminum foil per serving of fish
1 portion fish — salmon, tilapia, catfish and lake trout all work great
Compound butter from above recipe
1 small potato, sliced very thin for each portion
3 asparagus, trimmed and cleaned for each portion of fish
Salt and paper
On a sheet of aluminum foil, layer a sliced potato and season with salt and pepper. Next, lay in the asparagus the fish. Finally, top with a generous dab of compound butter and season with salt and pepper.
Fold foil around the the fish and seal into a hobo dinner pocket.
Place foil pack in fire, grill or even in the oven for about 20 minutes until done.
Inspire Leadership, Foster Values: Donate to Scouting
When you give to Scouting, you are making it possible for young people to have extraordinary opportunities that will allow them to embrace their true potential and become the remarkable individuals they are destined to be.
Donate Today