Explore the Lewis and Clark route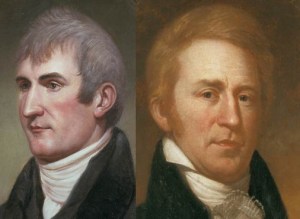 Explorers Meriwether Lewis and William Clark were commissioned by President Thomas Jefferson to find a reliable route of waterways from the eastern part of the United States all the way to the Pacific Ocean on the West Coast.
Lewis, Clark and more than 30 other explorers departed from near St. Louis in May 1804 and reached Fort Clatsop near the Pacific Ocean in November 1805.
In addition to mapping their route, the explorers returned with a significant amount of information about the region through which they had traveled, including geography and plant and animal life.
Today, there are a number of interesting places for visitors to explore along the Lewis and Clark route. Take a look at some of them in this interactive map or in the list below:
Click on icons to view points of interest. (full screen)
Inspire Leadership, Foster Values: Donate to Scouting
When you give to Scouting, you are making it possible for young people to have extraordinary opportunities that will allow them to embrace their true potential and become the remarkable individuals they are destined to be.
Donate Today