Test-Taking Tips and Strategies to Help You Test Best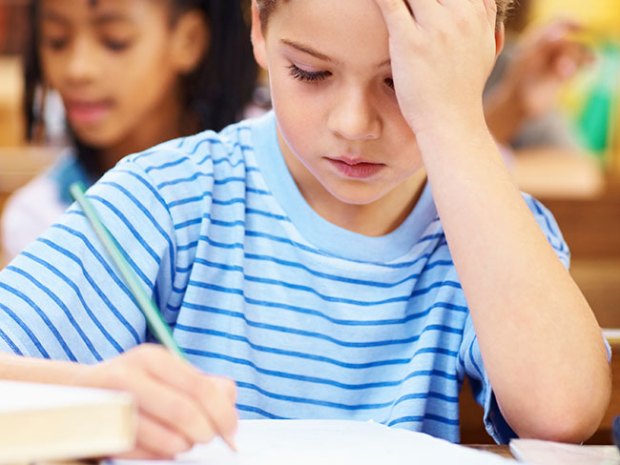 It's back to school, which means it's back to tests. Which also might mean it's back to being majorly stressed out.
It doesn't have to be this way. Here are some simple ways to prepare thoroughly for tests — and to stay cool while you're taking them.
SCHEDULE STUDY TIME
Trying to cram in all your studying the night before a test makes it impossible to master all the material, and it also will make you tired and stressed the day of the test.
Instead, prepare for a test by scheduling study time each day for several days before. Dr. Russell Hyken, a psychologist who focuses on education, says, "This will help you store important information in your memory that you will need on test day. The night before should be a review of information you already know and an opportunity to practice what you have learned."
USE YOUR TIME WISELY
Before studying, clear your desk of electronics, games and your phone so you won't get distracted. Also, make sure you have all the supplies you need to study so you don't lose focus.
While hitting the books, be sure to build in breaks of a few minutes each here and there. Get a snack, take a bathroom break or play a quick computer game when you feel like your brain is about to explode.
FORM A STUDY GROUP
Studying with a parent or friends can help you better understand the material and learn from one another. Putting together a study group before a test can be a great way to review what you have learned by splitting up the material into more manageable chunks.
Have every person or pair take some of the material and make a study sheet, come up with questions to quiz the group or make flash cards. Pick your study group members carefully: If you think someone won't do their share of the work or will just goof off, they probably aren't a good person to include.
Keep the group small — the larger a group is, the more confusion and distractions are possible. Have everyone take turns as the group leader, assigning material and making sure the conversation stays on what is being studied.
DON'T FORGET LAST-MINUTE PREP
Have your sharpened pencils and other materials in your bag ready to go the night before the test. Don't underestimate the importance of getting a good night's sleep and then eating a healthy breakfast the next morning. This way, both your mind and body are fully prepared.
Also, studying all the way up until test time may only create more anxiety. Stop studying an hour beforehand. If you don't know the material by then, it's not likely you will learn it by studying until the very last second.
AND NOW, FOR THE TEST …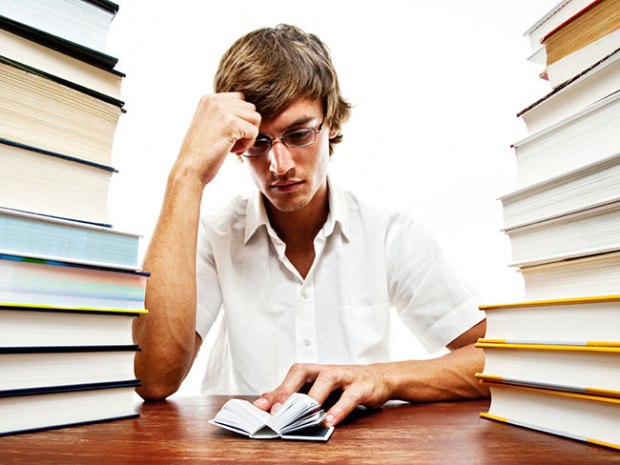 • Right away, jot down important tables, formulas and definitions on the back of the test. This is especially important on math tests.
• Read over the entire test when you first get it, answering the easiest questions first. While doing this, take the opportunity to notice if any questions give hints for other test answers.
• After your pre-read and when you begin working on the test from the beginning, focus on only one question at a time. Read each question and any instructions carefully!
• For multiple-choice questions, "read the question and answer it on your own before looking at the provided responses. That way, you won't be as distracted by answers that are close but not quite right," Hyken advises.
• When you get to essay questions, outline a few key points in the margin to keep you focused while you are writing.
• If you start to feel stressed, remember to breathe deeply. Tensing and relaxing your muscles can also help you relax.
• Partial credit is better than no credit at all. If you're unsure about an answer, it usually doesn't hurt to give your best guess.
Inspire Leadership, Foster Values: Donate to Scouting
When you give to Scouting, you are making it possible for young people to have extraordinary opportunities that will allow them to embrace their true potential and become the remarkable individuals they are destined to be.
Donate Today