Lesser-Known, Must-See Sports Halls of Fame
When it comes to sports halls of fame, baseball, football and basketball get all the love. But serious sports fans also might want to add these places to their must-see list. Here are some must-see halls of fame around the country.
Skateboarding Hall of Fame & Museum
Simi Valley, California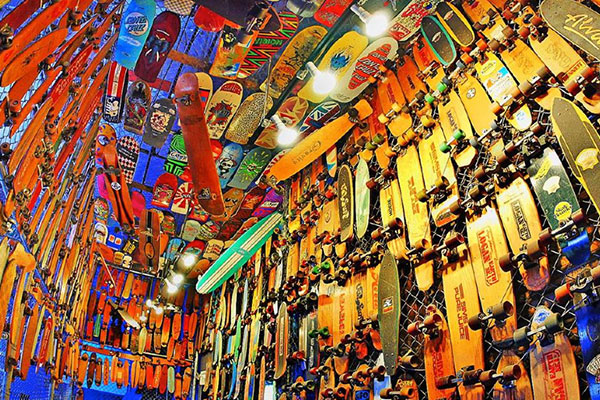 Skateboarding went from an "outlaw" activity to national sport in just a few decades. The Skateboarding Hall of Fame & Museum has documented that wild history since opening its doors in 1997. The collection of more than 5,000 items features a rare White Lightning Skatecar, early skateboarding artifacts dating to the 1940s, and hundreds of vintage and specialty skateboards from some of the sport's greatest athletes. The museum is connected to the Skatelab skate park, so don't forget your board.
Skateboarding Hall of Fame website
U.S. Ski and Snowboard Hall of Fame and Museum
Ishpeming, Michigan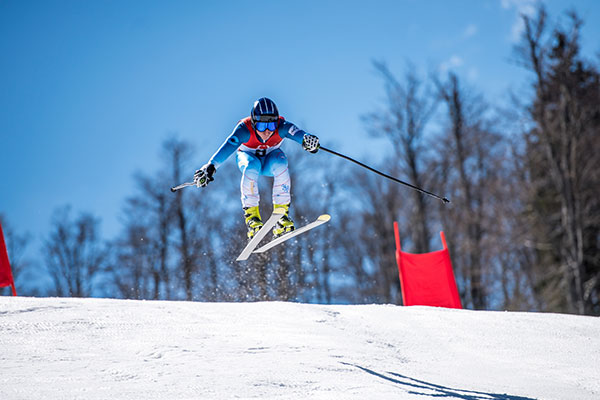 If you're in to swooshing down snowy slopes, you'll love the U.S. Ski and Snowboard Hall of Fame and Museum. Founded in 1954, the museum honors more than 400 skiers and snowboarders, from early pioneers to modern superstars. Check out slope-used items from the nation's best and the story of the ancient Norwegian cross-country skiers known as Birkebeiners. Plus, there's an inspiring display honoring the Army's 10th Mountain Division and its war- and peace-time contributions to skiing. The hall of fame also is compiling the top 100 ski and snowboard movies ever made.
U.S. Ski and Snowboard Hall of Fame and Museum website
International Volleyball Hall of Fame
Holyoke, Massachusetts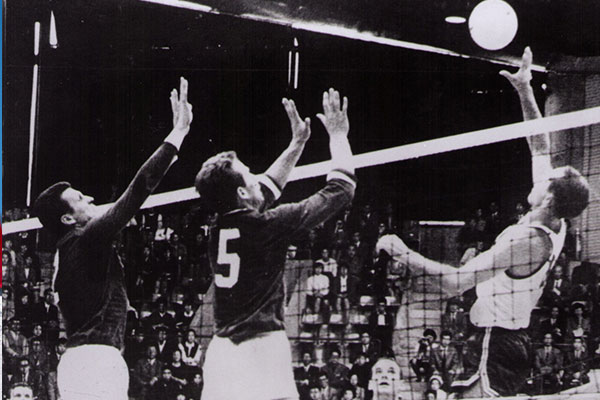 There's a reason the International Volleyball Hall of Fame is in Holyoke: The sport was invented by the town's YMCA director, William G. Morgan, in 1895. Since the hall of fame's debut in 1985, it has inducted 125 players from 21 countries. Highlights include a gallery honoring the newest class of inductees; the role of the YMCA in promoting thte game; the life and times of inventor Morgan; and info about the 1964 Olympics, when volleyball was introduced as a demonstration sport. The hall of fame sponsors several annual volleyball tournaments, including the Morgan Classic Tournament & Clinic, which has thrilled fans for nearly 30 years.
International Volleyball Hall of Fame website
International Tennis Hall of Fame Museum
Newport, Rhode Island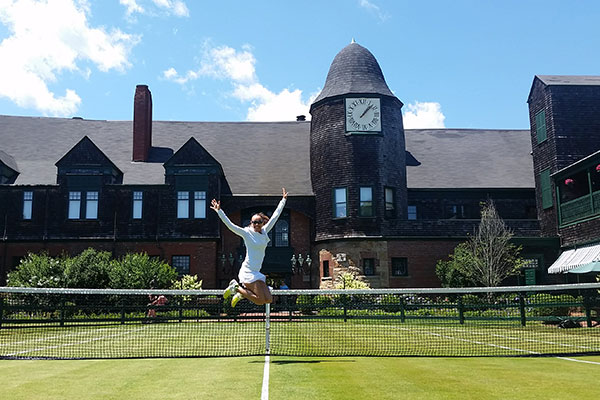 The more than 16,000 artifacts at the International Tennis Hall of Fame Museum date to the 16th century, with game-used equipment and clothing, championship trophies, and archival photographs and motion pictures. Exhibits showcase the history and evolution of tennis, and honor the sport's 200-plus hall of famers, such as Arthur Ashe and Billie Jean King.
International Tennis Hall of Fame Museum website
NASCAR Hall of Fame
Charlotte, North Carolina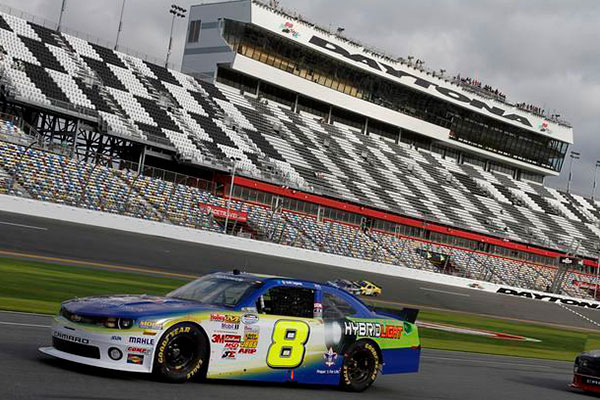 Stock car racing was born in the South, which makes Charlotte the perfect home for the NAStCAR Hall of Fame. The massive 150,000-square-foot facility, which opened in 2010, takes you on a high-octane ride through the history of NASCAR and its most famous competitors. Check out Glory Road, a banked ramp showcasing more than 15 historic cars and 40 current and historic tracks; Heritage Speedway, galleries that chronicle NASCAR's 60-plus years; the Hall of Honor, which celebrates hall of famers; and driving simulators that make you feel like you're behind the wheel on race day.
International Bowling Museum and Hall of Fame
Arlington, Texas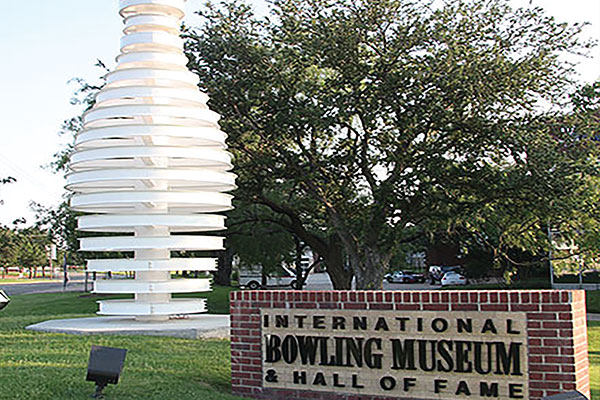 Bowling is one of the oldest sports, dating back nearly 5,000 years. That's a lot of history, all of which is carefully archived at the International Bowling Museum & Hall of Fame. Covering different aspects of bowling and other pin games, the museum features numerous one-of-a-kind artifacts, as well as rare photos and vintage film clips from the sport's golden era. There are also fun interactive exhibits showcasing the inventors of bowling, the game's greatest champs and important bowling innovations.
International Bowling Museum and Hall of Fame website
Fresh Water Fishing Hall of Fame and Museum
Hayward, Wisconsin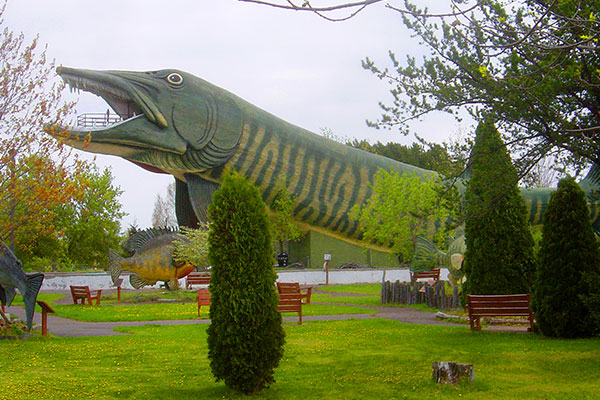 It's hard to miss the Fresh Water Fishing Hall of Fame & Museum — its landmark Shrine to Anglers is a leaping muskellunge that's half a block long and four and a half stories tall. You can check out the panoramic view of Lake Hayward from its gaping mouth, which holds about 20 people. In the museum, fishing fanatics can gawk at more than 50,000 artifacts, including vintage lures, rods, reels and accessories; more than 300 mounted fish and 1,000 antique outboard motors (including Evinrude's first production outboard from 1909); and the biographies of record-setting anglers.
Fresh Water Fishing Hall of Fame and Museum website
Hockey Hall of Fame
Toronto, Ontario, Canada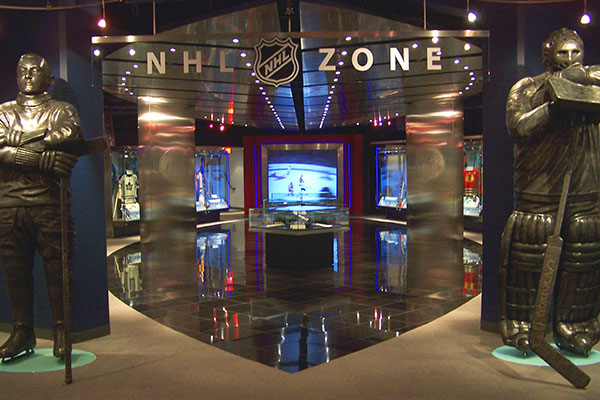 The impressive collection of historic artifacts at the Hockey Hall of Fame includes the original Stanley Cup bowl and retired rings from the trophy, as well as game-used sticks, pucks, masks and other items donated by star players. Don't miss the 3-D film Stanley's Game Seven in the TSN Theatre, and the Upper Deck Collector's Corner, featuring hundreds of rare hockey cards and other cool collectibles.
World Golf Hall of Fame
St. Augustine, Florida
Originally located in North Carolina, the World Golf Hall of Fame moved to St. Augustine's World Golf Village in 1998. Check out colorful exhibits on the history of golf and its greatest players, including Jack Nicklaus, Gary Player and Nancy Lopez. Highlights also include a tribute to African-Americans in golf and a cool golf simulator that lets you tee up on world-famous courses like St. Andrews.
Inspire Leadership, Foster Values: Donate to Scouting
When you give to Scouting, you are making it possible for young people to have extraordinary opportunities that will allow them to embrace their true potential and become the remarkable individuals they are destined to be.
Donate Today