STEM Camps and Events Around the Nation
When you think of science, technology, engineering and math, you probably picture a school classroom.
But learning about things like veterinary medicine, astronomy, aviation, oceanography, robotics and more doesn't have to take place at school. You can discover these things at Scout camps and special events hosted at some cool places like beneath the ocean, under starry skies and in airfields.
Check out these standout programs and events.
---
STEM X
Old North State Council, bsastemx.org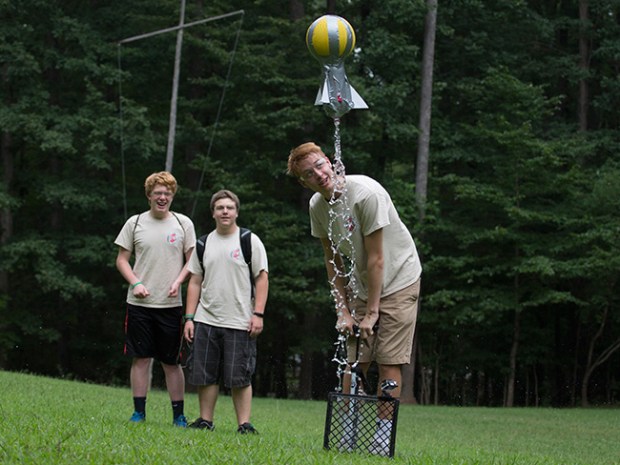 LOCATION: Cherokee Scout Reservation in Yanceyville, North Carolina
WHEN: July 30 to Aug. 4, 2017
Explore fields like game design, engineering and much more at STEM X, a weeklong overnight program designed for young men and women in ninth grade and above.
Discover what it's like to work in industries including architecture, engineering, chemistry and physics with the help of field experts. You'll even get a chance to meet with area college and trade school representatives.
By the end of the week, you'll know a lot about starting a career in a STEM occupation.
---
STEM@CM
Mountaineer Area Council, macbsa.org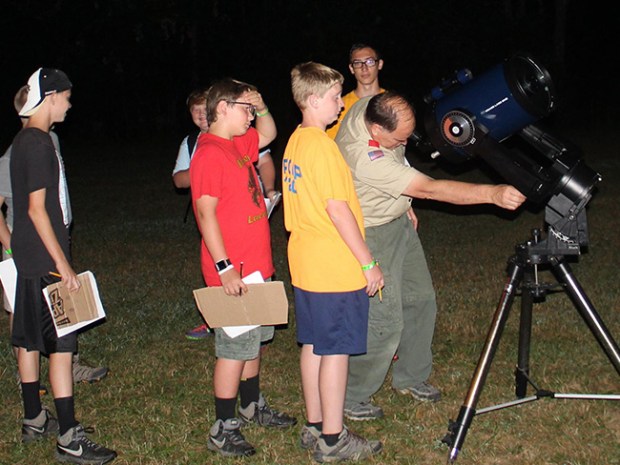 LOCATION: Camp Mountaineer, Morgantown, West Virginia
WHEN: July 17-20, 2017
STEM@CM is all about options. Choose to stay at camp for the full resident-camper experience or opt for a day-camp schedule. Then choose up to four STEM-related merit badges to complete in four days. Take your pick from a list of 11: Architecture, Astronomy, Digital Technology, Electricity, Engineering, Environmental Science, Geocaching, Medicine, Robotics, Space Exploration and Surveying.
Resident campers will have a chance to explore other activities at Camp Mountaineer like zip lining, shooting sports, swimming and more.
---
Alaska Airlines Aviation Day
Cascade Pacific Council and Chief Seattle Council, alaskaair-aviationday.org
LOCATION: Horizon Airlines Operations Center, Portland, Oregon; Alaska Airlines Flight Operations Training Center, Seattle, Washington
WHEN: May 6, 2017 (Seattle) and May 20, 2017 (Portland)
Guided by Alaska Airlines pilots, mechanics and volunteers, this is a chance to "kick the tires" of some of the airline's largest planes and explore the world of jets with the engineers who design them. Participants ages 13 and older will discover how planes are constructed; how flights are planned, scheduled and executed; how airplanes are maintained; and much more.
For those interested in a career in aviation, this two-day event (no camping required) will cover careers in air-traffic control, flight attending, piloting and more.
---
Rugged Oceanographers
Western Los Angeles County Council, campemeraldbay.org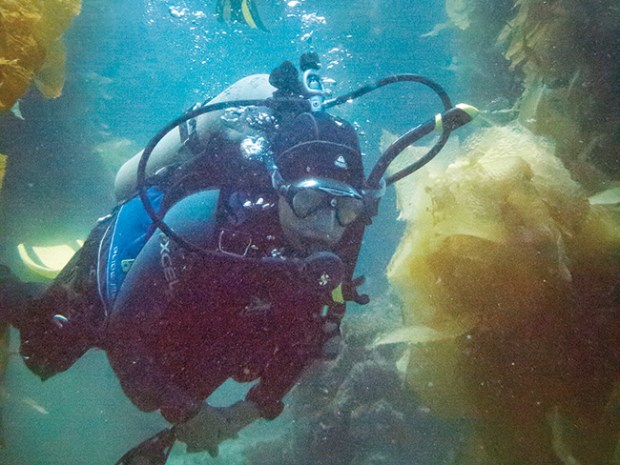 LOCATION: Camp Emerald Bay, Catalina Island, California
WHEN: Summer camp season begins June 4, 2017
What better place to explore underwater environments than at this incredible oceanfront camp? In the weeklong Rugged Oceanographers program at Camp Emerald Bay, Scouts 14 and older will learn advanced scuba skills as they explore an underwater "classroom" off the coast of Catalina Island.
Scouts already scuba certified can experience several advanced deep dives, including recovery dives and even night dives, lit by only a dive light and glowing algae. Top it off by investigating local ecosystems at the Pennington Marine Science Center.
---
Eclipse Day
Lincoln Heritage Council, lhcbsa.org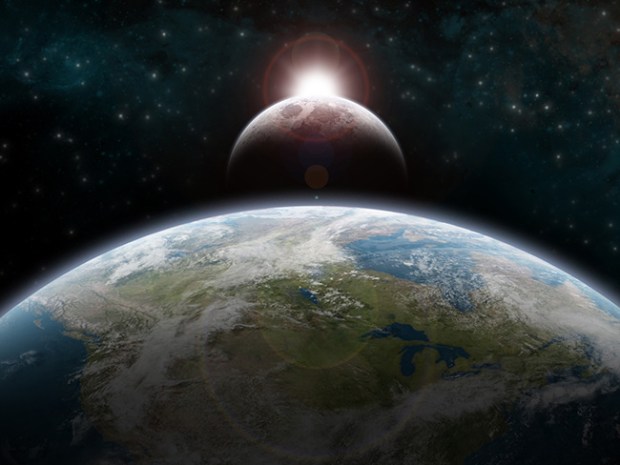 LOCATION: Pfeffer Scout Reservation, Benton, Kentucky
WHEN: Aug. 18-21, 2017
Catch a rare glimpse of this century's first eclipse — when the moon obscures the light of the sun. Pfeffer Scout Reservation sits in the "path of totality," meaning visitors will have a chance to witness the total eclipse, not just a partial eclipse.
Scouts will work side by side with astronomers, photographers, scientists and other experts during this weekend campout. If you miss viewing this eclipse, you'll have to wait seven years for the next opportunity.
---
Flight and Technology School
Longhorn Council, longhorncouncil.org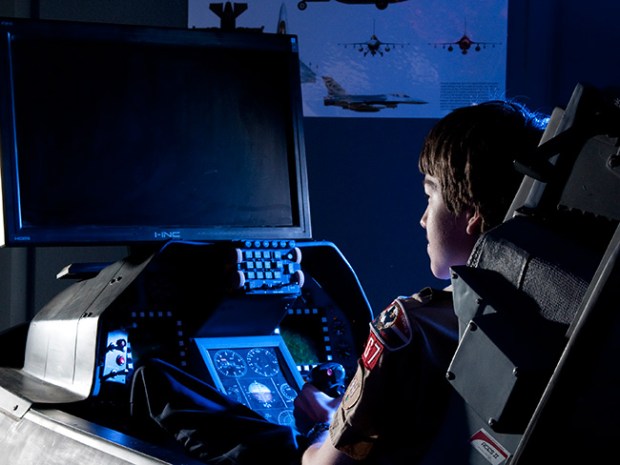 LOCATION: Sid Richardson Scout Ranch, Bridgeport, Texas
WHEN: July 9-15, 2017
If you feel the need for speed, step into an F-16 flight simulator cockpit during this weeklong camp experience. Here Scouts will fly simulated air combat missions together or on opposing teams — all while earning the Aviation merit badge.
When not on the flight deck, Scouts can earn up to 18 merit badges, including Archery, Aviation, Electricity, Robotics, Space Exploration and more.
---
SCOUTBOTICS
Greater St. Louis Area Council, stlbsa.org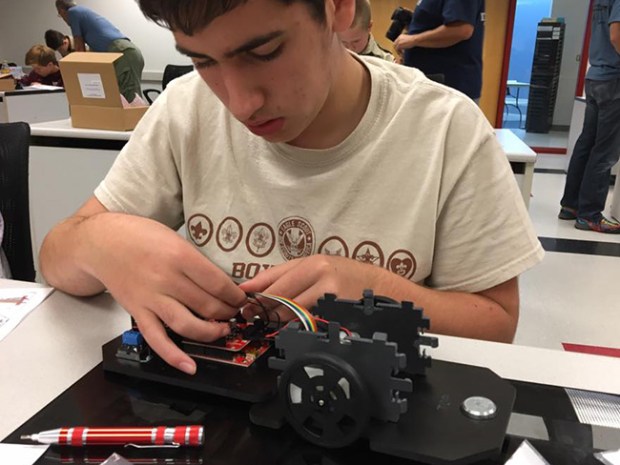 LOCATION: St. Louis University, St. Louis, Missouri
WHEN: Nov. 4, 2017
Spend the morning designing and constructing your own robot with help from experts. Then compete and race your 'bot later that afternoon. This one-day event is open to Scouts, Explorers and Venturers ages 11-17.
After you're done, you'll get to take home your robot for continued designing and rebuilding. Plus, Scouts will complete requirements for the Robotics merit badge.
---
STEM Trek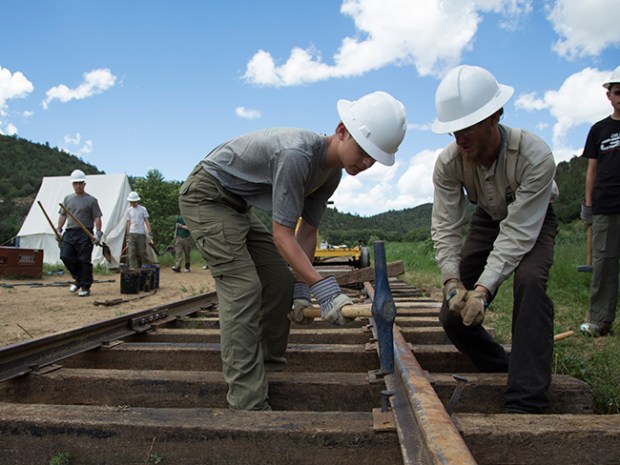 LOCATION: Philmont Scout Ranch, Cimarron, New Mexico
WHEN: July 10-22 or July 16-28, 2017
Get a whole new glimpse of the backcountry as you experience a 12-day trek led by two Philmont rangers with expertise in applying science, technology, engineering and math in an outdoor classroom like no other.
Participants will get an insider's look at how things work at the ranch, such as: the historical technology used by miners and loggers on the property during the 19th century; the physics behind backcountry programs like rock climbing, blacksmithing and shooting sports; hands-on activities using forestry tools, including testing water quality; and much more.
Crews are co-ed and designed for Scouts or Venturers who are at least 14 and have completed the eighth grade.
---
STEM-O-RAMA
Three Fires Council, threefirescouncil.org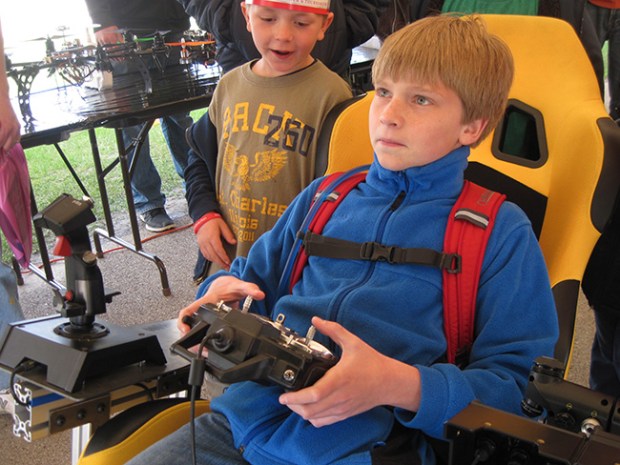 LOCATION: Sandwich Fairgrounds, Sandwich, Illinois
WHEN: Sept. 29 to Oct. 1, 2017
Try your hand at maneuvering drones and robots, operating flight simulators, making light bulbs glow by riding a bike and so much more at STEM-O-RAMA.
During this weekend event, choose to camp one or two nights in the Sandwich Fairgrounds, where Scouts will experience more than 100 exhibits featuring science, technology, engineering and math activities.
On Saturday night, watch an arena show with an impressive fireworks display and other entertainment. Camping is $25 for Scouts ages 7-17. Admission for day visitors for Saturday-only activities is $10.
---
Marine STEM Adventure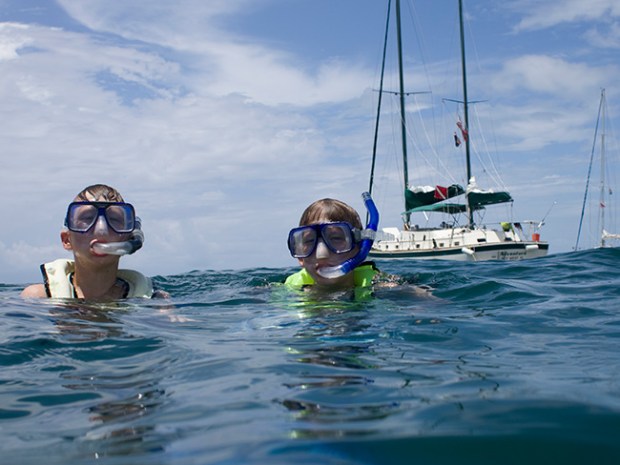 LOCATION: Florida National High-Adventure Sea Base, Islamorada, Florida
WHEN: Summer 2018
Florida Sea Base takes "outdoor classroom" to a whole new level. Crews spend seven days focusing on activities like catching, recording, tagging and releasing sharks into the Florida Keys National Marine Sanctuary; conducting fish counts while snorkeling the coral reefs surrounding Scout Key; taking part in grass-bed habitat restoration; and learning to grow coral.
Participants will also experience underwater robotics as they explore the shallows of the Atlantic. Register now for this one-of-a-kind program starting in the summer of 2018.
---
STEM at Camp Spencer
Baltimore Area Council, broadcreekbsa.org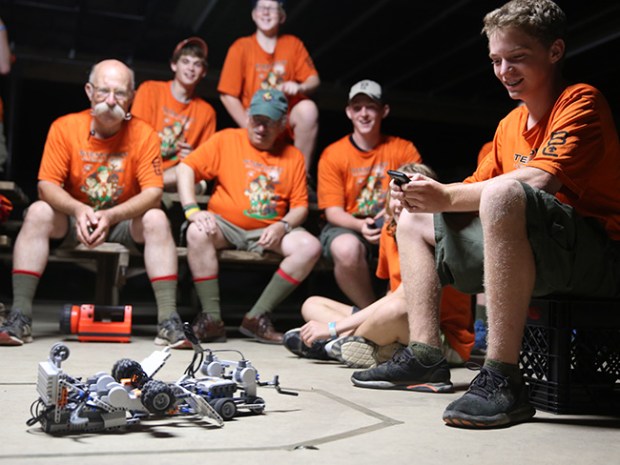 LOCATION: Broad Creek Memorial Scout Reservation, Whiteford, Maryland
WHEN: Summer camp season begins July 1, 2017
Don't want to leave behind your cellphone or computer while you're at camp? No worries. Your favorite devices are welcome during the STEM at Camp Spencer program.
This camp boasts several "scientific high-adventure activities." Explore topics such as computers, learning about the hardware behind today's technology and helping to build a microprocessor. Other activities like digital animation, game design, 3-D printing and earning a drone-flying license will keep campers engaged all week long.
---
Don't see a camp or event close to you? Head to your council's website and search for "STEM." Your council might offer STEM merit badge events and more.