Explore Interesting Theme Trails Throughout the U.S.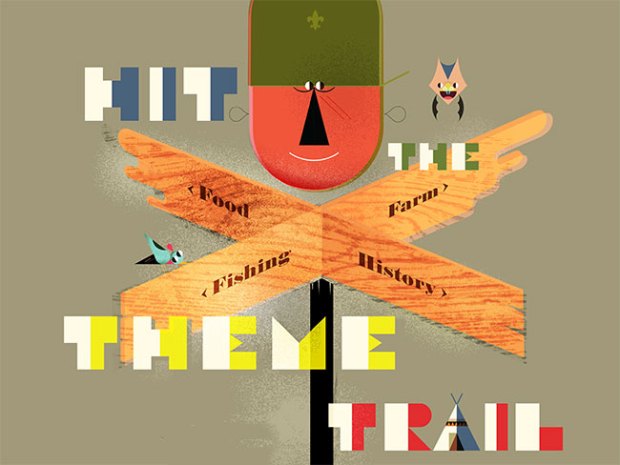 Not all trails are simply marked paths you hike through the woods or mountains. Theme trails are networks of sites found throughout the U.S. for exploring certain aspects of a region or state.
Here are a few to check out.
HISTORY/HERITAGE
The FLORIDA PANHANDLE SHIPWRECK TRAIL features sunken vessels (including an 872-foot aircraft carrier — the world's largest artificial reef) at dive sites along the Gulf Coast.
On DELAWARE'S HISTORY TRAIL, tour museums, parks, monuments and the site where Delaware ratified the U.S. Constitution. Complete the trail to earn a book about our nation's first state.
With 14 museums and parks showcasing massive dino fossils, the MONTANA DINOSAUR TRAIL is hard to beat.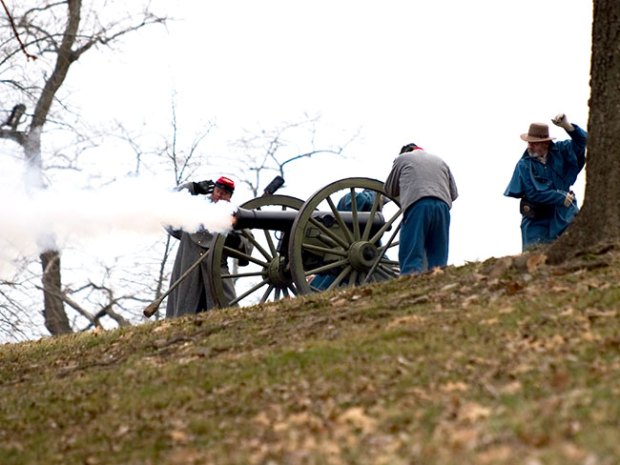 Hop on the ARKANSAS HERITAGE TRAILS, which include a Civil War Trail representing eight military campaigns and the Trail of Tears interpreting the forced removal of five Native American tribes.
BIRDING/WILDLIFE
Almost ever state offers a regional or statewide birding/wildlife trail, each with as many as hundreds of parks and other sites to explore by foot, bike, horseback, car or boat. These are the best tourism trails to experience an entire state and its habitats, from city parks to wilderness areas. Most birding trails offer unique road signs, apps and guidebooks.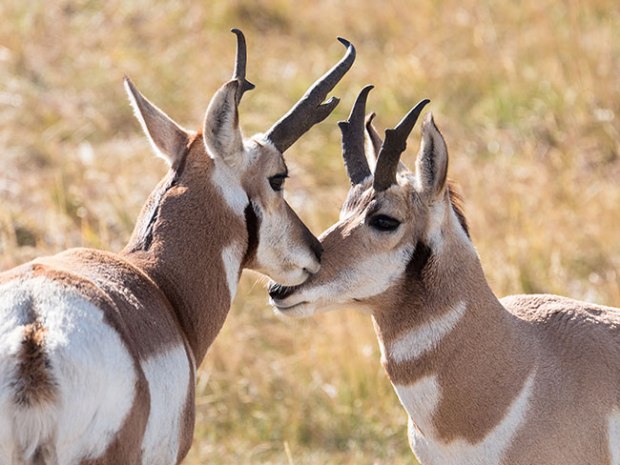 Jump on the GREAT TEXAS WILDLIFE TRAILS to spot roadrunners, egrets and green jays. Or watch millions of bats exiting their caves and pronghorn antelopes sprinting through mountain grasslands (they can reach 55 mph!).
Florida, Virginia, Colorado, Idaho and New Jersey — to name just a few — all have top-notch trails, with species like alligators, bald and golden eagles, roseate spoonbills and prairie dogs.
FOOD
Yum! Food trails allow you to sample a state or regional specialty, like Mississippi seafood or Louisiana Andouille sausage, at multiple eateries.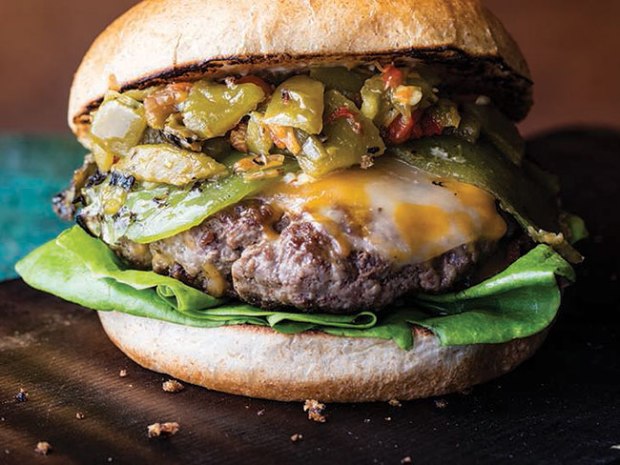 If you like your burger with a little kick, head to NEW MEXICO'S FAMOUS GREEN CHILE CHEESEBURGER TRAIL. It includes nearly 100 restaurants and was recently voted the nation's best food trail.
In the mood for barbecue? North Carolina, South Carolina and Alabama each have a BBQ TRAIL — and, of course, Texas has two. One restaurant in Bastrop, Texas, has been serving it since 1882. (That's a lot of napkins!)
Tip: The Alabama BBQ Trail's app lets you earn badges of honor. Rise in rank from Piglet (novice) to Barbecue King (expert)!
For dessert, visit INDIANA'S HOOSIER PIE TRAIL for sugar cream pie — the official state pie — or CONNECTICUT'S CHOCOLATE TRAIL, where you can watch tasty confections being made.
FARM
To see firsthand where your food comes from, visit a real working farm or get your greens at roadside stands and farmers markets on these trails. There are U-pick orchards, festivals and fairs, farm-to-table restaurants and much more.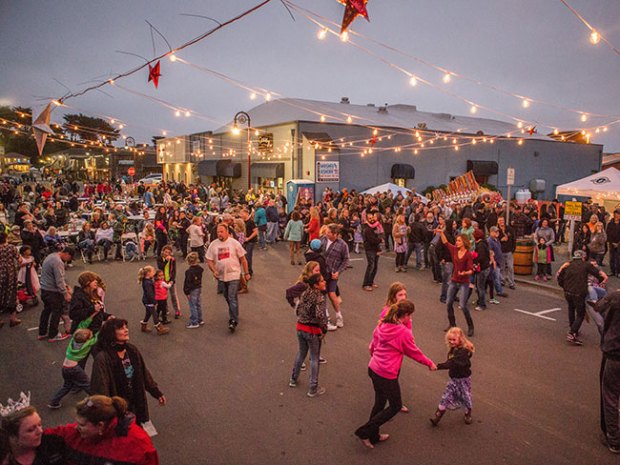 On VIRGINIA'S FIELDS OF GOLD FARM TRAIL, you can cut your own Christmas tree; take guided llama treks and nature walks; and go hiking, swimming and canoeing. The NORTH GEORGIA FARM TRAIL has "agri-adventures" that include apple picking, "tater" digging, horseback riding, rodeos, zip lines and hay rides. Learn about mountain handicrafts and keeping bees. Wander OREGON'S WILD RIVERS COAST FARM TRAIL to pick your own blueberries, grab some farm-fresh eggs and local seafood, or take home nursery plants to start your own veggie or herb garden.
FISHING
Find some "reel" adventures on the BLUE RIDGE HIGHLANDS FISHING TRAIL in southwestern Virginia. Test your angling skills against wily trout lurking in cool mountain streams. Or try your luck on the New River, where state-record whopper walleye, smallmouth bass and muskie were caught. If you're new to fly fishing, try casting a popper or fly for panfish or pike on a scenic mountain lake.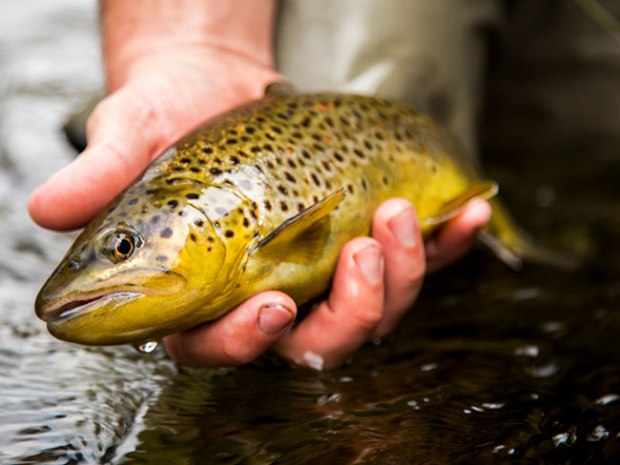 Seasoned fly fishermen will find excellent trout fishing on the WESTERN NORTH CAROLINA FLY FISHING TRAIL in the Great Smoky Mountains. Try Raven Fork (aka Cherokee Trophy Water), where 20- to 30-inch trout are common, or go for the "slam" (and catch three trout species) on the Tuckasegee River.
If tasty catfish is what you crave, the SOUTHEAST MISSOURI FISHING TRAIL might be for you. It has stream-, river- and lake-fishing for bass, crappie and bream, too.
PADDLING/WATER
Every state offers canoeing and kayaking, but some have paddling trail networks with numerous creeks, rivers and lakes for adventurous paddlers.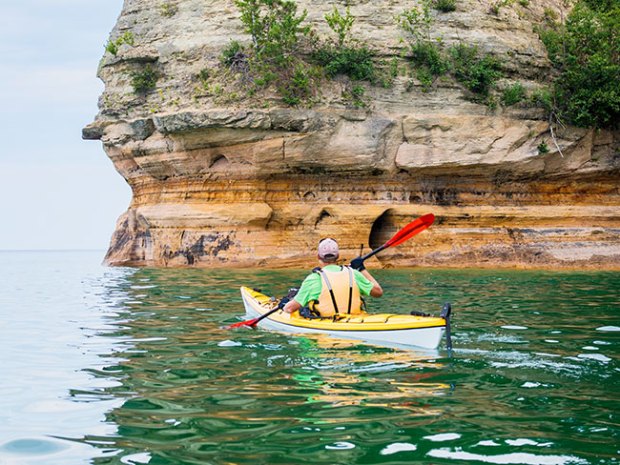 MINNESOTA'S WATER TRAILS include camping options and fantastic paddles like the 40-mile Vermilion River State Water Trail, a 1700s-era French trade route. Keep your eyes peeled for wolves, moose and bears.
NEBRASKA'S WATER TRAILS are mostly easy Class I rivers, like the Platte River, which also offers superb wildlife viewing, including sandhill cranes. However, the Niobrara River, one of the nation's top paddling destinations, has rapids that challenge even veteran canoeists.
MICHIGAN'S WATER TRAILS allow you to take virtual tours before you go. Kayak the Lake Superior State Water Trail's four sections, a mentally and physically demanding journey, given the lake's size and turbulent weather. This lake is so big that it holds 10 percent of all the fresh water on the planet.
Inspire Leadership, Foster Values: Donate to Scouting
When you give to Scouting, you are making it possible for young people to have extraordinary opportunities that will allow them to embrace their true potential and become the remarkable individuals they are destined to be.
Donate Today