BL's Top 30 Favorite Toys, Gadgets and Games of 2018
Looking for a great gift? Here's a list of some of this year's best toys, gadgets and games. Each one has been reviewed and approved by our kid toy testers.
TRAX TO THE MAX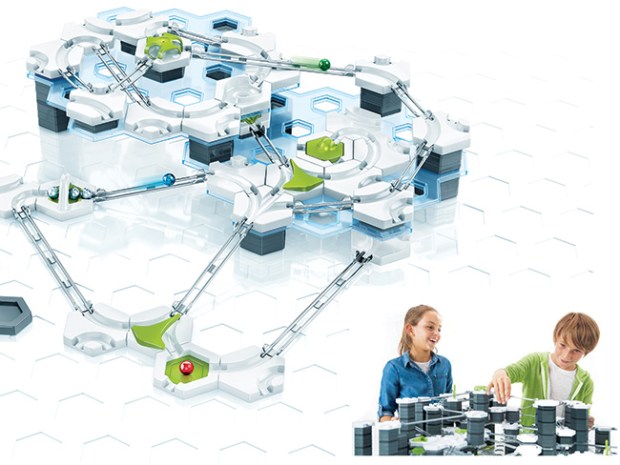 Our 13- and 16-year-old testers have tried a lot of marble racetracks over the years, and they say GraviTrax is the easiest to assemble, has more configurations and is better built. They especially like the magnet launcher. It was a little tricky for our 8-year-old tester, but he still found it "fun to try different tracks to see which ones worked the best." Includes free app. (Starter Set $59.99, Expansion Sets $24.99 each; ravensburger.us)
---
ELECTRIC FUN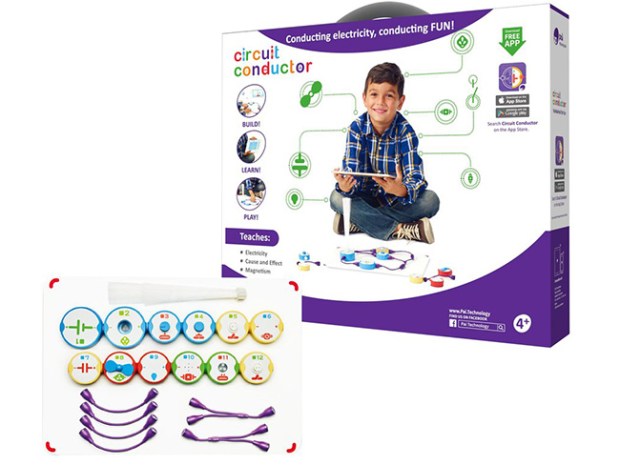 Have fun while learning all about electricity, currents and magnets with Circuit Conductor. The kit includes 12 different electrical function blocks and special insulated wires. With the free app, you can scan circuits to see real-time electrical flow, as well as play games. Recommended for 7 and younger. ($69.99; pai.technology)
---
DRONE ZONE
There are tons of cool drones out there these days. Here are a few to check out: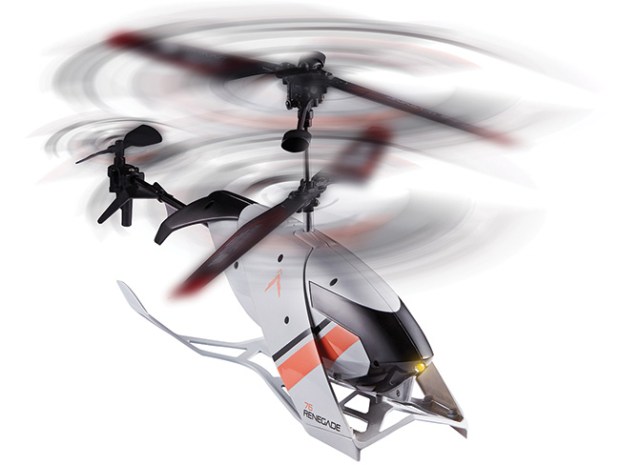 Sky Rover Renegade: This outdoor helicopter drone isn't for beginners, but our experienced 11-year-old drone pilot got the hang of it pretty fast. At almost 16 inches long, it's bigger than your average toy drone, so it isn't good at tricks. Speed, height and distance are its strengths. ($39.99; alphatoys.com)
---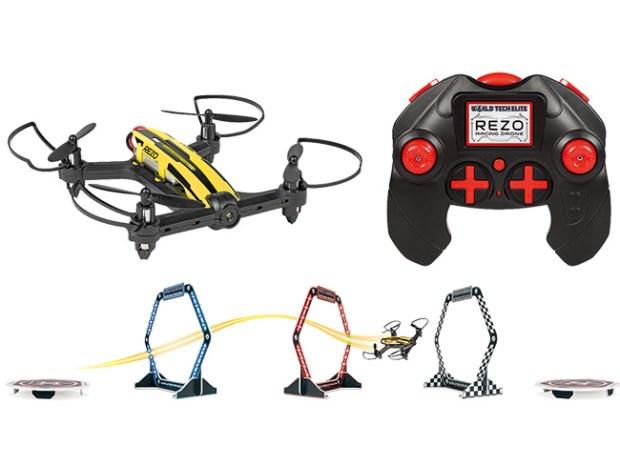 Rezo Racing Drone: This outdoor quadcopter is for drone pilots with advanced skillz. Our 16-year-old tester says, "It's easy to control, but it's very fast! It's also very durable." You can set up obstacle course challenges with the LED-lit racing rings and pads. ($69.95; worldtechtoys.com)
---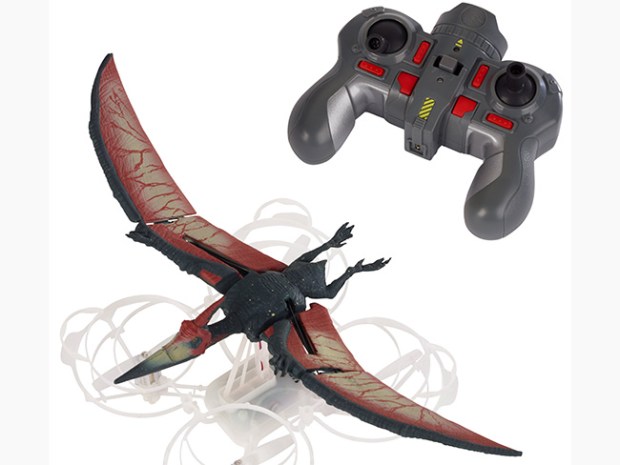 Jurassic World Pterano-Drone: This indoor dino drone "almost looks real!" our 6-year-old tester reports. It's "totally scary, but in a good way," our 9-year-old pilot says. Its wings actually flap, and it features self-landing and auto-circling capabilities. ($99.99; shop.mattel.com)
---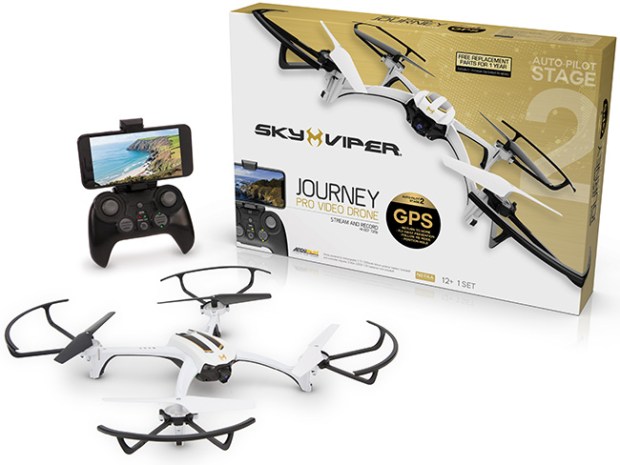 Sky Viper Journey Pro Video Drone: This drone is a most excellent flyer. Its built-in GPS and positional awareness lets it "Return to Home" at the touch of a button. Stream and record HD video, and rest assured that with the drone's auto-pilot capabilities, it will automatically return to you if it loses its signal or the batteries are running low. It's great for both beginner and advanced pilots, and it's durable: Our 16-year-old tester accidentally stepped on it, and it came through just fine. ($99.99; sky-viper.com)
---
MIDNIGHT MISSION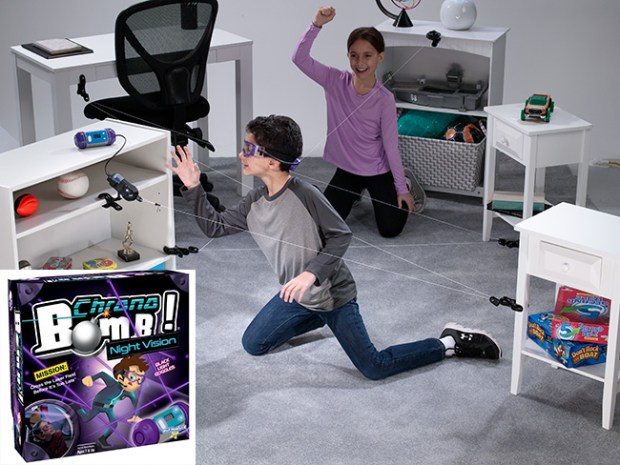 Get ready for fun in the dark with the Chrono Bomb Night Vision game. Create a "laser" course with string that glows green when you look through the UV light goggles. Our testers report that using the countdown timer mode and included cards to collect along the way made the game more fun and challenging. ($29.99; playmonster.com)
---
TALK OF THE TRACK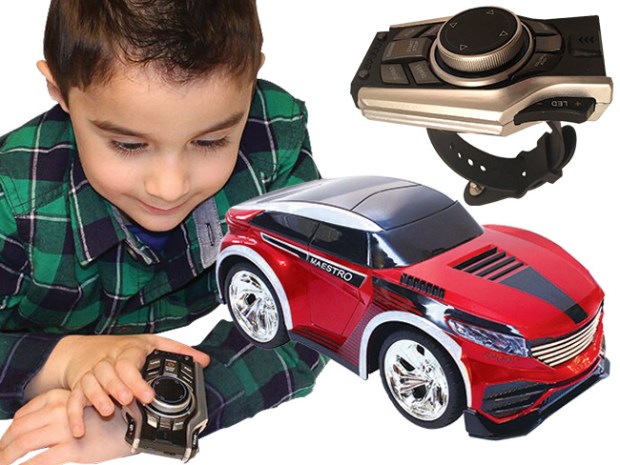 The Voice N' Go Racer XT is what we're talking about. Actually, it's what you talk to. Speak into the voice-controlled smart watch and program your own commands for your racecar to "go forward," "car brake," "turbo," or whatever you want it to do. Our 6-year-old tester calls it his "very own robot car." ($59.99; mukikim.com)
---
SPEED SCULPTING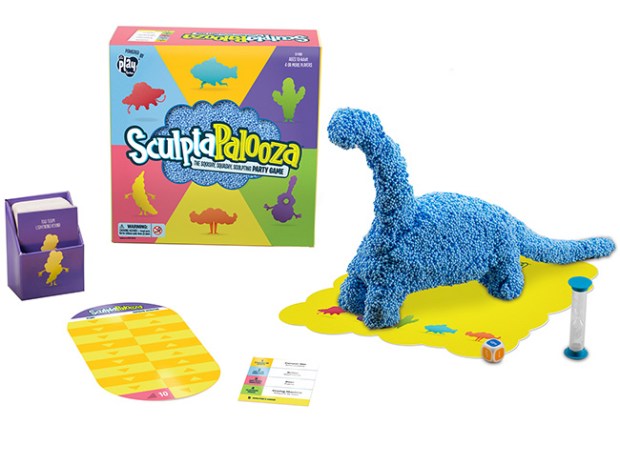 Sculptapalooza keeps you thinking fast as you sculpt with the "squishy stuff" to complete fun challenges, like sculpting with your eyes closed or while tag teaming. You play in two teams and to score points, you have to guess what your team sculpted before time runs out. Recommended for ages 10 and up. ($19.99; educationalinsights.com)
---
HOGWARTS FOR MUGGLES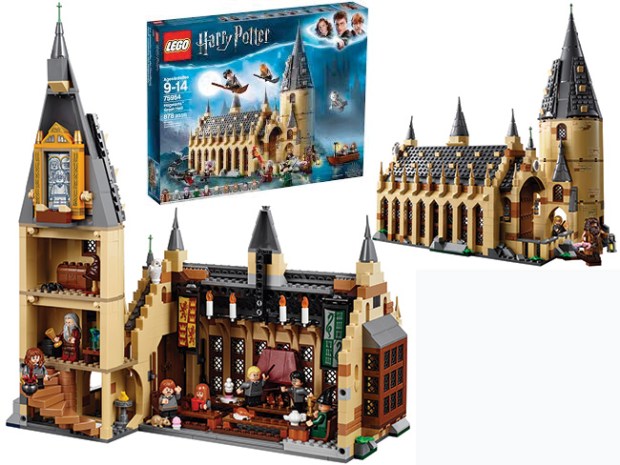 With the Lego Hogwarts Great Hall set, you can go to the wizarding school yourself. Build the Great Hall and a tower with a moveable staircase. The set comes with all kinds of accessories — magical and otherwise: 10 minifigs, the Sorting Hat, the Mirror of Erised, Hedwig, Fawkes, wands, brooms, a boat with a lantern and so much more. ($99.99; shop.lego.com)
---
FUN WITH FOOD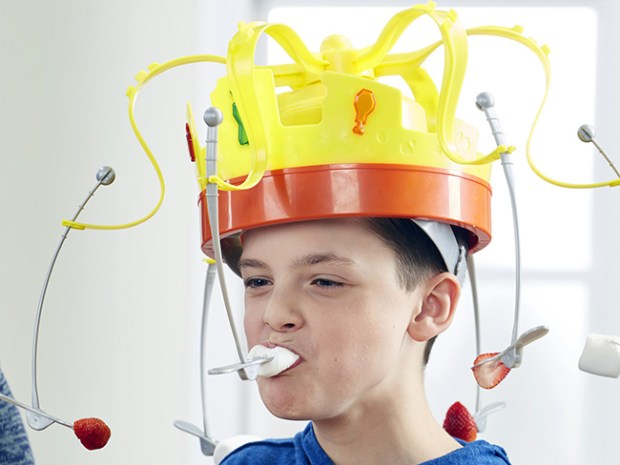 Here's something different: Chow Crown! Load the crown's dangling forks with food (not included!) and then put it on your head. As it spins to music, try to bite off the food without using your hands. Whoever eats the most before the music stops wins. Our 9-year-old tester declared it "a blast!" ($19.99; shop.hasbro.com)
---
JET SET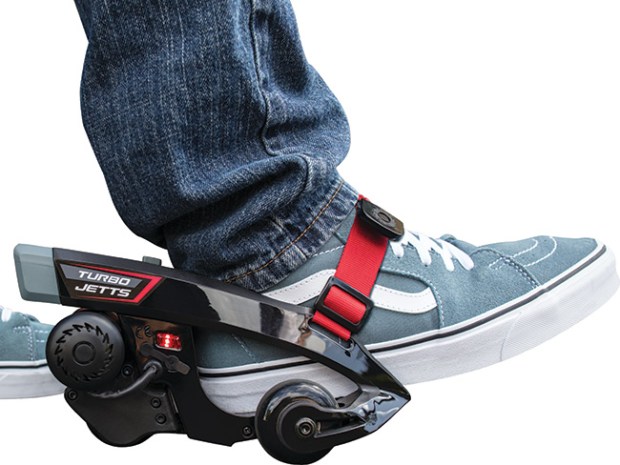 Strap the battery-powered Razor Turbo Jetts on your sneakers and get moving up to 10 miles per hour. Our 11-year-old tester took them to a skate park and found they work better on smooth than grooved pavement, but either way, you get going pretty fast. They take a while to get used to, so be sure to always wear a helmet and pads. ($129.99; razor.com)
---
WIZARDING WANDS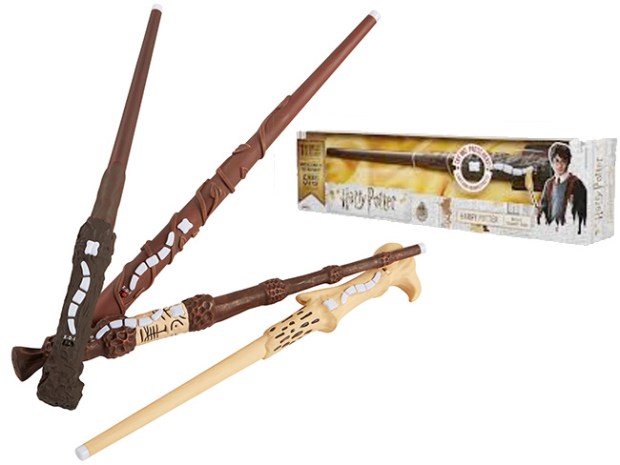 Master 11 different spells with the Harry Potter Wizard Training Wand. Each wand has five modes of play, for both solo and playing with friends. Our 9- and 11-year-old testers say, "They're really well made. They're great for dueling, and Wizard Tag mode is the most fun of all!" Choose from four different wands: Harry's, Hermione's, Dumbledore's and *gasp* Voldemort's. ($24.99 each; jakks.com)
---
CALLING ALL ARTISTS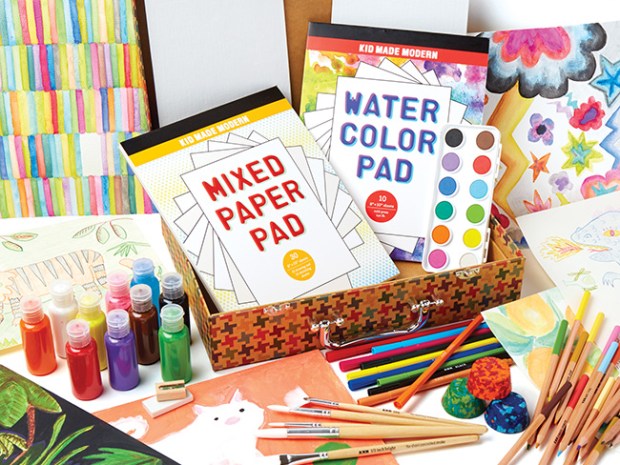 Pretty much everything an artist needs is right here with Studio in a Box. Colored pencils, markers, paints, brushes, paper pads, canvas boards and much more are packed in a nifty handled carrying case, all ready to go. ($39.99; kidmademodern.com)
---
ROBOT ACTION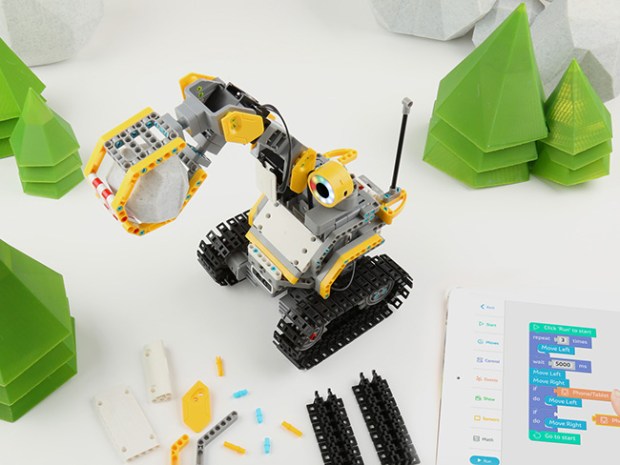 Our 11-year-old tester found the JIMU Robot BuilderBots Series: Overdrive Kit challenging at first, but he says the instructions are really detailed and easy to understand. Before you know it, you're controlling and programming DozerBot or DirtBot or your very own robot creation. You can access 3-D, 360-degree building instructions via app on your mobile device. ($119; ubtrobot.com)
---
LET IT SNOW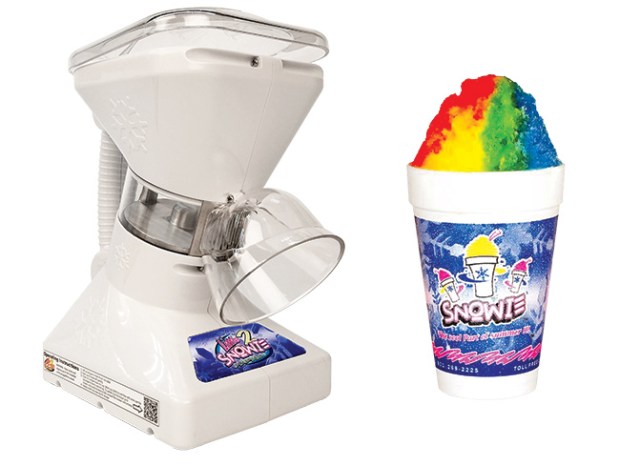 It's not necessarily snow-cone season now, but you'll be ready for warmer weather with the Little Snowie 2 Ice Shaver. It's quick, easy and fun to use, and it's safe for everybody in the family to operate (adult supervision recommended for ages 5 to 8). Our 9-year-old user says, "It's a lot better than having to spend my allowance at the snow-cone stand!" ($199; snowie.com)
---
LEGO SOLO AND FRIENDS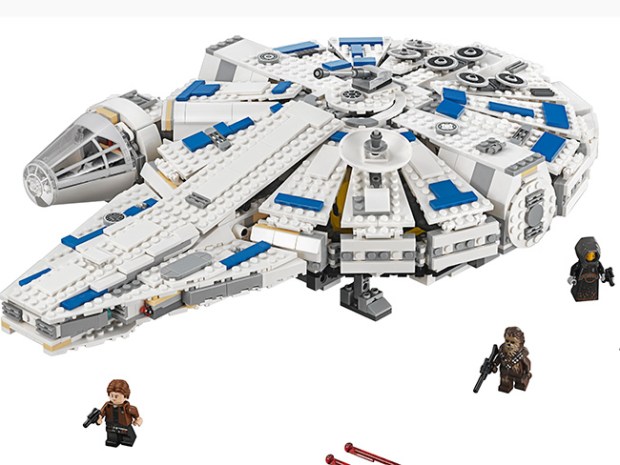 Get in on some early Star Wars adventures with the iconic Lego Kessel Run Millennium Falcon. From the Solo: A Star Wars Story movie, this set features six minifigures, including new friends Han Solo and Chewbacca, of course, plus a DD-BD droid, detachable escape craft and much more. ($169.99; shop.lego.com)
---
ALL ABOARD!
MorfBoard transforms from scooter to skateboard, and then to balance and bounce boards with additional purchases. Our 11-year-old tester reports that "the scooter is wider and sturdier than most." He was a first-time skateboarder, and he "got the hang of it pretty quickly." With this gear, be sure to follow the Skating Safety rules in the BSA Guide to Safe Scouting! (Skate/Scoot combo $99.99, Balance and Bounce Xtensions $39.99 each; morfboard.com)
---
HIGH-QUALITY AFFORDABILITY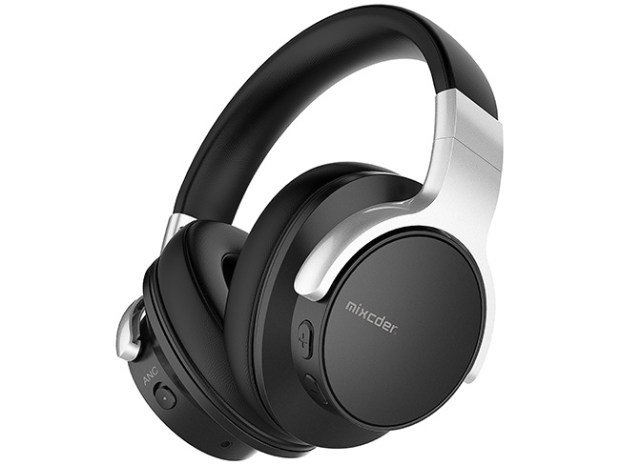 Check out Mixcder E7 premium active noise-canceling wireless headphones. They're great for your tunes, audiobooks, games and calls, and they have a 20-hour battery life. Best of all, for what you get, they're really affordable. ($64.99; mixcder.com)
---
TRIPLE THREAT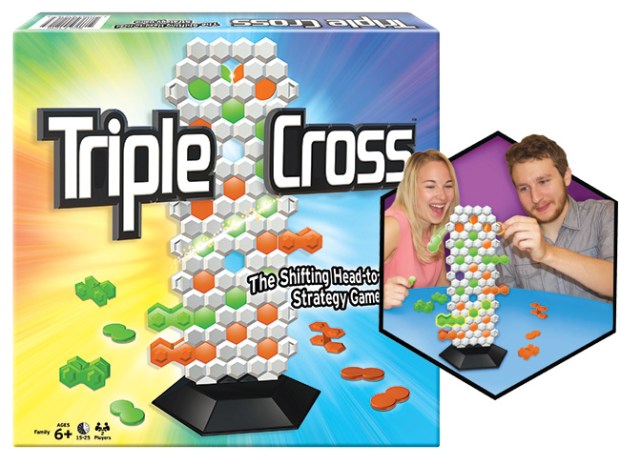 Three in a row is the goal of Triple Cross, whether your discs are vertical or diagonal in the tower. The most satisfying move is knocking out your opponent's piece just as they think they're lining up for a win. Our 9-year-old player reports, "It's really fun, but it's tricky. You need strategy to play." ($19.95; winning-moves.com)
---
NERF DOUBLE ACTION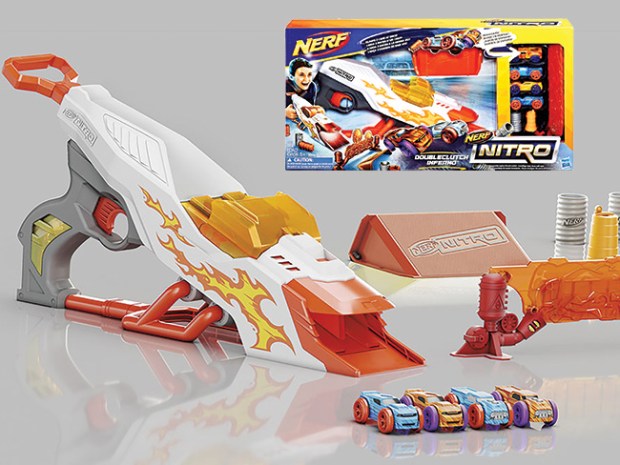 It's double mini-car action all the way with Nerf Nitro Doubleclutch Inferno. The blaster launches not one, but two mini-cars through obstacle courses, at pop-up targets and off the double ramp. Our 6-year-old tester says, "The cars zoom so fast and shoot all the way across the house!" ($39.99; nerf.hasbro.com)
---
A WILD WORLD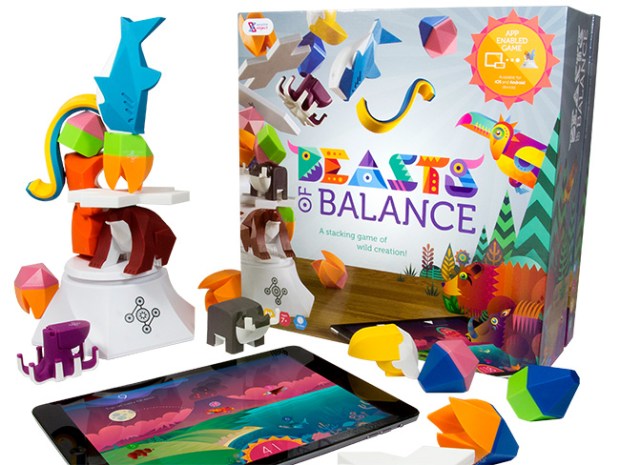 Beasts of Balance puts both your agility and creativity to the test. With the stacking game's augmented reality, each piece comes to life on your device as you add it, and before long, you've built a world. You can earn points by completing challenges. Our 9-year-old player says it's "like playing an app in the real world. It's very hard to do, but it's a lot of fun." ($99; beastsofbalance.com)
---
MIX IT UP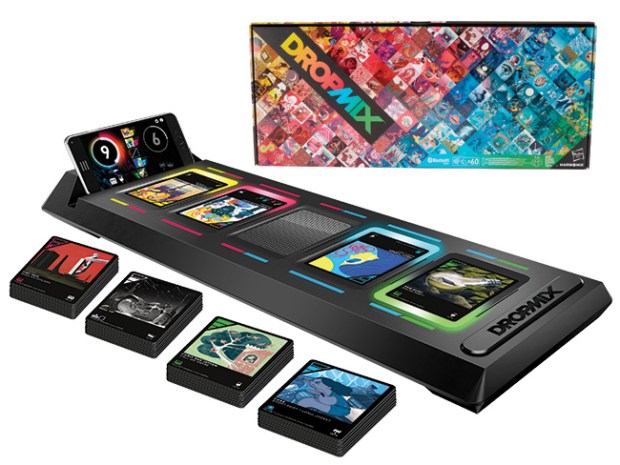 Our testers, ranging in age from 8 to 16, loved DropMix Music Mixing System, finding the game easy to learn and play. They say the Clash and Party modes are "fun and challenging, because you get to compete with each other." But their favorite is the Freestyle mode: It's "cool to experiment with mixing different songs together. It's easy to make new songs that sound really good, and you can even save them to your phone." ($99.99; dropmix.hasbro.com)
---
YO!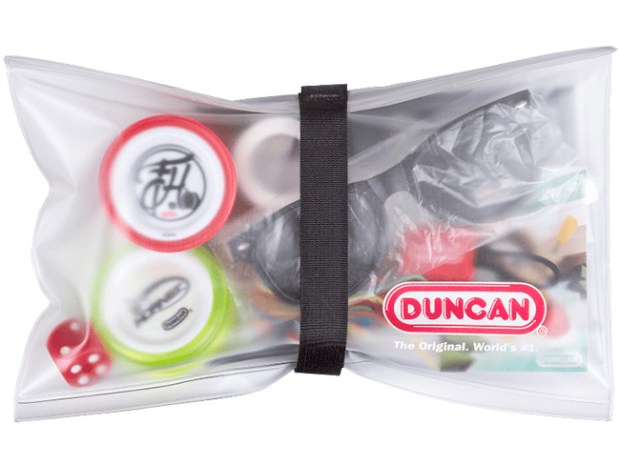 For beginners and experts alike, Duncan's Yo-Yo Survival Kit equips you with everything you need to skyrocket, walk the dog and much more. The kit includes Hornet and Freehand yo-yos, a trick book, extra strings, protective tape, counterweight and the Yo-Tility Holster with a string cutter and bearing removal tool. Oh, and there are sunglasses. ($24.99; yo-yo.com/scouts)
---
LISTEN UP!
For high-quality sound and a lightweight, comfy fit, check out the Skullcandy Hesh 3 wireless headphones. The memory foam ear cushions are also great for noise isolation. Not that you'd use them all day and all night long, but the rechargeable battery is good for almost 24 hours. A 10-minute rapid charge gets you four hours of use. ($99.99; skullcandy.com)
---
GAME ON!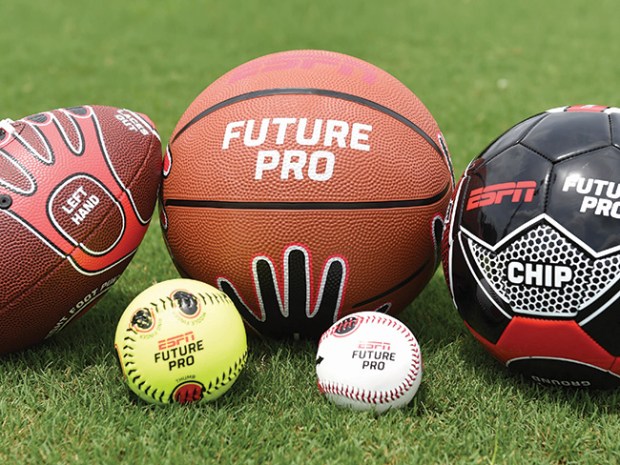 Take your sports game to the next level with ESPN Future Pro balls. Whether it's the basketball, baseball, softball, football or soccer ball, hand and kick-zone outlines help you perfect your skills. Also, you can watch coaching videos at espnfuturepro.com. (Baseball, softball $4.99; basketball, football, soccer ball $14.99; espnfuturepro.com)
---
ACE YOUR FITNESS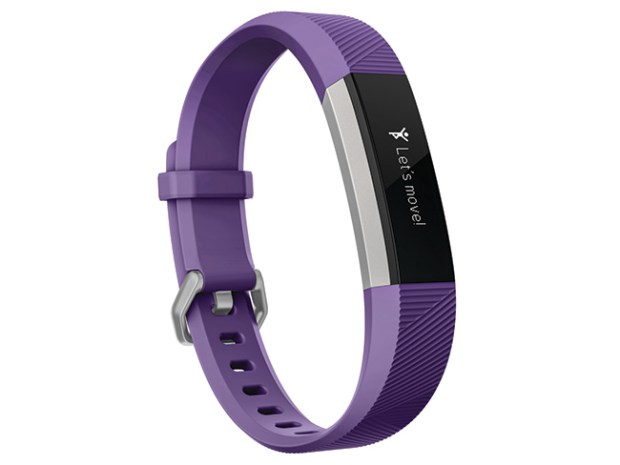 The Fitbit Ace is a fitness band made for kids. The band is smaller than adult versions, and the strap can be adjusted as you grow. The device resists water (it survives splashes and spills but not swimming) and reminds you when to get moving. You can challenge your friends in virtual fitness competitions. Our 13-year-old tester used hers for five days before having to recharge. ($99.95; fitbit.com)
---
PRINT THOSE SNAPS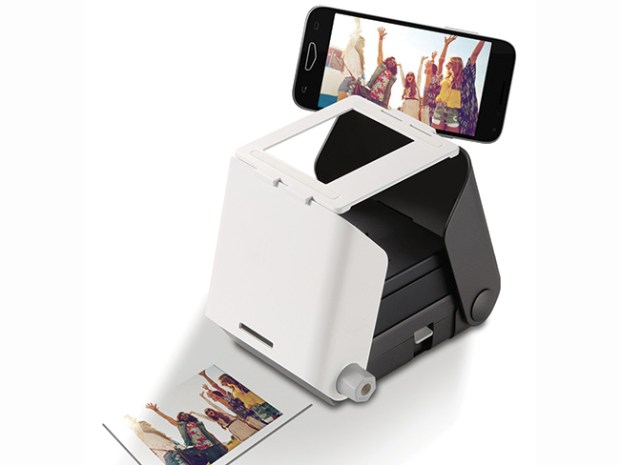 Sometimes old school is the way to go. With KiiPix, you can print your smartphone snaps. The instant film printer turns your pics into retro-looking prints in three easy steps. Our testers, ages 13 to 18, all loved it, saying it's "a fun and easy way to get cool prints of your phone photos with that Polaroid aesthetic." ($39.99 (film sold separately); tomy.com)
---
"BUCKETHEAD" BOT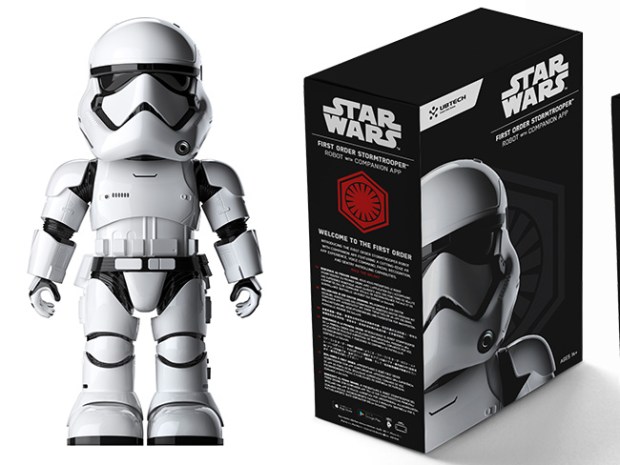 The small-but-authentic-looking First Order Stormtrooper robot recognizes your face, so it won't "blast" you — but your buds and family had better watch out! It responds to voice commands and, with the app, moves around in augmented-reality environments. It moves slowly on its short legs and is pricey, but big Star Wars fans might find it worth it. ($149.99; amazon.com)
---
ADVENTURES IN SCIENCE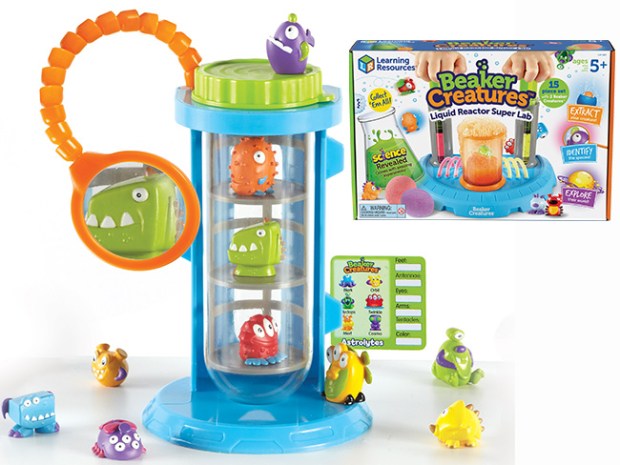 "This is so cool! It's like a lot of the science YouTube videos I watch, but I can actually do the science myself," our 9-year-old tester says about Beaker Creatures Liquid Reactor Super Lab. Go on science adventures with this set, conducting experiments and finding tiny collectible alien creatures while you're at it. ($24.99; learningresources.com)
Inspire Leadership, Foster Values: Donate to Scouting
When you give to Scouting, you are making it possible for young people to have extraordinary opportunities that will allow them to embrace their true potential and become the remarkable individuals they are destined to be.
Donate Today