Move Over Summer Camp: Scouts Have a Blast at Blizzard Camp
Think about the things that make summer camp great: the opportunity to earn merit badges, spend time with your friends and get away from it all for one week out of the year.
Now think about all those things, but take away the sunburn, bugs and heat.
Congratulations. You just discovered winter camp.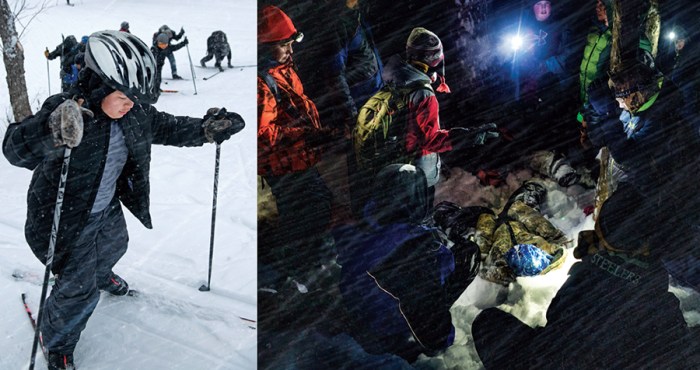 While it's true that you won't go swimming and you'll have to take more layers of clothing than you did for your summer adventure, winter camp has lots of awesomeness to offer. And if you know how to Be Prepared, you'll find the cold weather can actually be quite refreshing.
"Not at a single point did I feel cold," says Jordan Hoating, a 13-year-old from Troop 5 in Harlem, a neighborhood in New York City.
And that's saying a lot considering Jordan was attending Blizzard Adventure Camp at the Leatherstocking Council's Kingsley Scout Reservation up near the Canadian border in New York.
Blizzard camp, indeed: 3 feet of snowfall in one night alone. Temperatures as low as 20 below zero.
Welcome to winter camp.
Embracing the Cold
The list of merit badges available at Blizzard Adventure Camp sounds familiar: First Aid, Emergency Preparedness, Environmental Science, Cooking and so on.
Many of the requirements are earned in a nice, heated cabin. It's the outdoor program areas where things get really cool (literally). Cross-country skiing. Sledding. Snow-shelter building. Orienteering … in the snow! Gaga ball … in the snow!
Try that at summer camp.
At the cross-country skiing area, campers got a brief orientation on the equipment before heading out on a short trail.
A steep hill at the beginning was a problem for the first-timers, but the rest of the journey was nice and smooth.
"Being on skis is something I was never sure I'd do at all," Jordan says. "I fell over several times, but it was really fun. Lots of people got up the hill in one try. I was like, 'How? How is this possible?!?' But I eventually made it."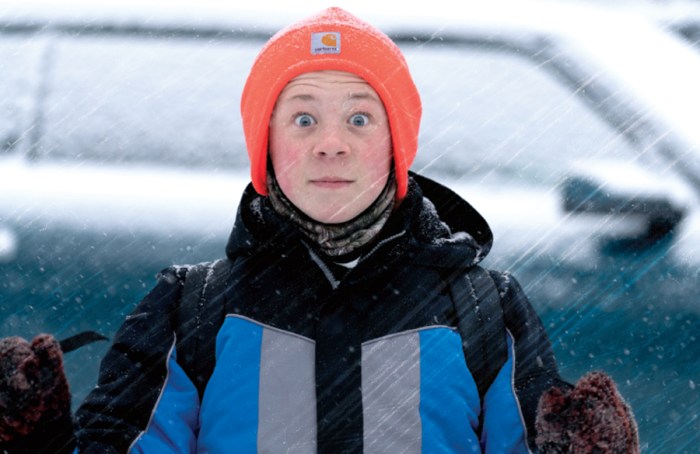 Snow Men
After that one particularly snowy night, the gaga ball pit was buried. That didn't stop these campers.
"We all shoveled it out so we could play in there," says Harry Hausser, 13, from Troop 18 in Cazenovia, N.Y. "It was all fluffy snow, and there was a lot of us, so it wasn't too bad."
Too cold for gaga ball, you might think? Cold is a state of mind, according to these winter campers.
"During the day it warmed up to 30, so you could run around pretty easy," Harry says.
When possible, the campers got a wintry twist on some of their merit badges.
For Astronomy, they trudged through the snow at night to get to just the right spot for some stargazing.
And can you think of a better way to practice your sculpture skills than on a snowman?
"Mine wasn't the prettiest snowman of them all," Harry says. "He had arms, and I threw an old scarf on him that I found in the lost and found, and we got carrots from the kitchen for noses and pebbles from the driveway for eyes."

Warming Up
Devin Cantarano, an 11-year-old from Troop 11 in Rome, N.Y., earned one requirement for his Game Design merit badge by teaming up with other Scouts to invent their own game.
"We made a game that was like chess and cards in one," Devin says. "You'd take a random card from the deck, and that was how many times you'd move."
Another good thing about Blizzard Camp: There's always somewhere warm nearby.
Most of the campers slept inside the cabins. A brave few chose to sleep outdoors. Several members of Venturing Crew 210 from Kirkville, N.Y., built a fort of mattresses to block the wind while they slept on the porch.
"We tried to build quinzees, but the snow was frozen through," 16-year-old Kayla Dendy says. "So we ended up building small fortresses out of mattresses. We had to be pretty adaptive to come up with a plan that would keep us warm."Clothing is critical during winter camp. Noncotton middle layers go a long way in keeping you warm.
But sometimes, it's OK to have fun with your clothing, too. That's where Blizzard Camp's ugly sweater contest comes in. Last year's winner: Jordan.
"I had a very ugly sweater," he says. "I would not recommend it. It was a green and red sweater with three cats on it and a little button. When you push the button, the sweater would start meowing and singing 'Jingle Bells' while meowing."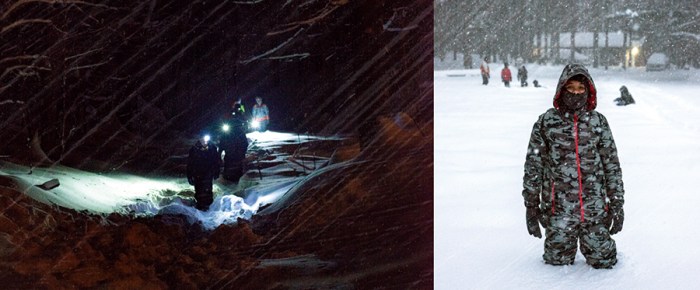 Know Before You Go
Winter camp in Florida is likely to be very different from winter camp in New York. Grab a trusted adult and search the internet for the historical average temperatures for the time of year and location of your camp.
No matter where you go, one of the most important things to remember is to stay dry. Wear noncotton clothing and bring extra clothes so you can change into a dry set in case you get wet.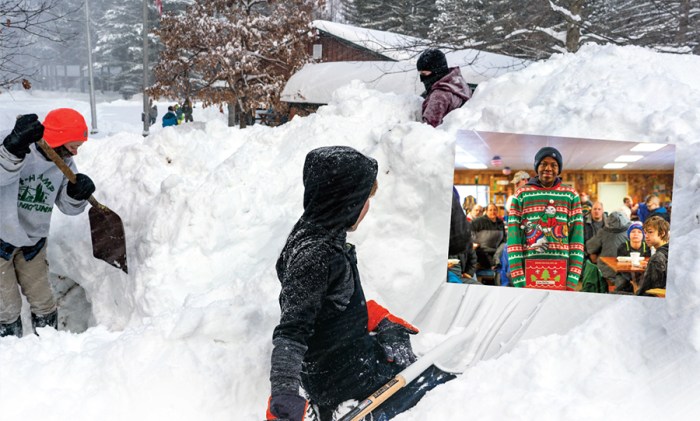 Inspire Leadership, Foster Values: Donate to Scouting
When you give to Scouting, you are making it possible for young people to have extraordinary opportunities that will allow them to embrace their true potential and become the remarkable individuals they are destined to be.
Donate Today