28 Fun Toys for the 2020 Holiday Season
Making a holiday list? Check out some of the latest and greatest from the toy world.
MAKE A NEW FRIEND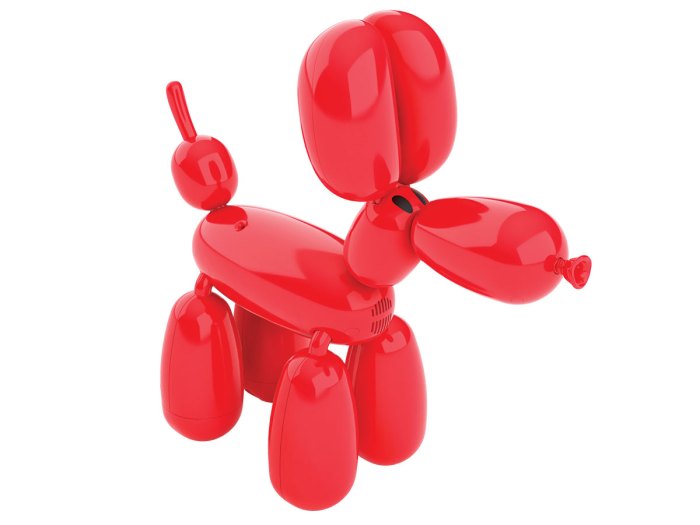 Squeakee is like a balloon animal come to life. Play with, feed and train this interactive "pet" that responds to your voice. With more than 60 sounds and movements and multiple touch sensors, our 12-year-old reviewer says Squeakee is "pretty much a real companion" to him. ($59.99, moosetoys.com)
---
OUT-OF-THE-BOX FUN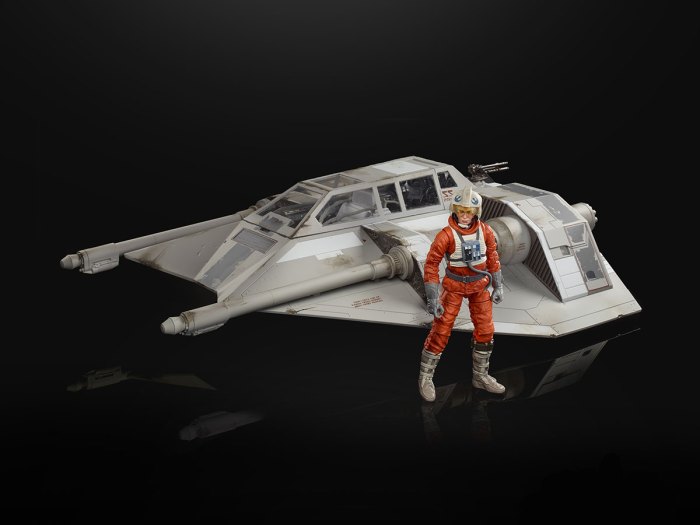 Sometimes you want toys you can build, like interlocking bricks or intricate models. Other times, you just want to take them out of the box and play with them. That's what you get with Star Wars The Black Series Snowspeeder. A tiny bit of assembly is required, but mostly it's ready to go. Dak Ralter's snowspeeder and action figure are incredibly realistic, with colors that look like they're straight from The Empire Strikes Back. ($119.99, shop.hasbro.com)
---
DIFFERENT WAYS TO FLY
There are tons of cool drones out there these days. Here are a few to check out: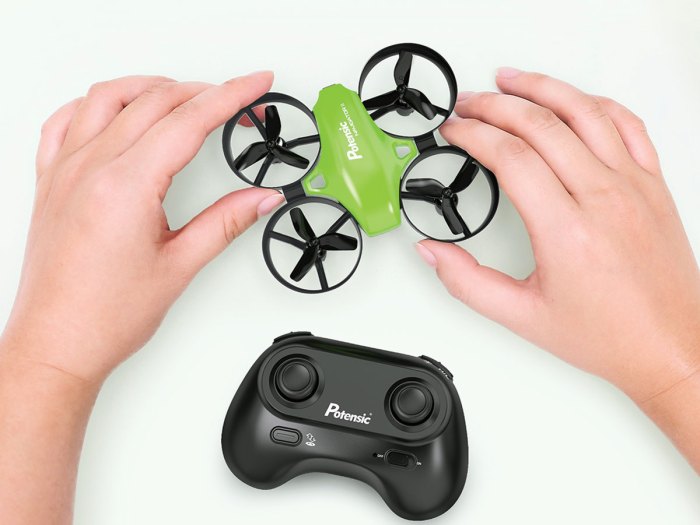 Our 13-year-old tester had the Potensic A20 Mini Drone flying within minutes. Its tiny size is great for beginners and indoor use. It struggles in wind but is perfect for navigating your home's twists and turns. Flight time is short — 10-13 minutes — but it comes with two batteries so you can charge and play at the same time. ($49.99, potensic.com)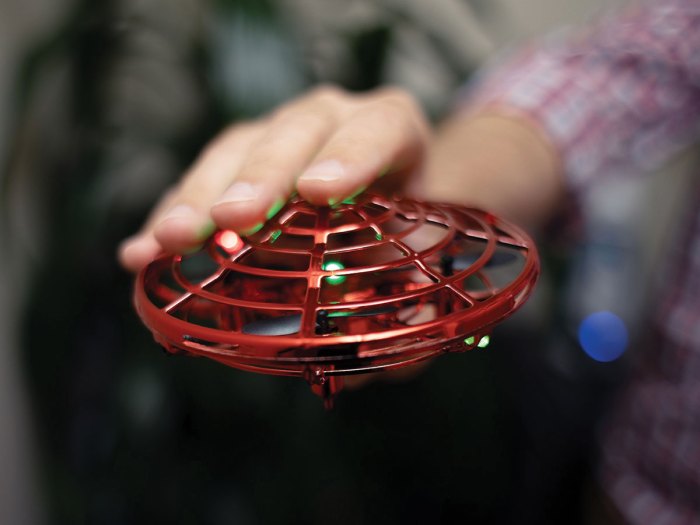 As soon as you take the Force1 Scoot Drone out of the box, you'll notice something different: There's no controller! The drone moves when it senses something nearby. You can "push" it in certain directions with your hands or let it roam inside. Don't fly it outdoors — you can't stop it unless you catch it! ($29.99, usatoyz.com)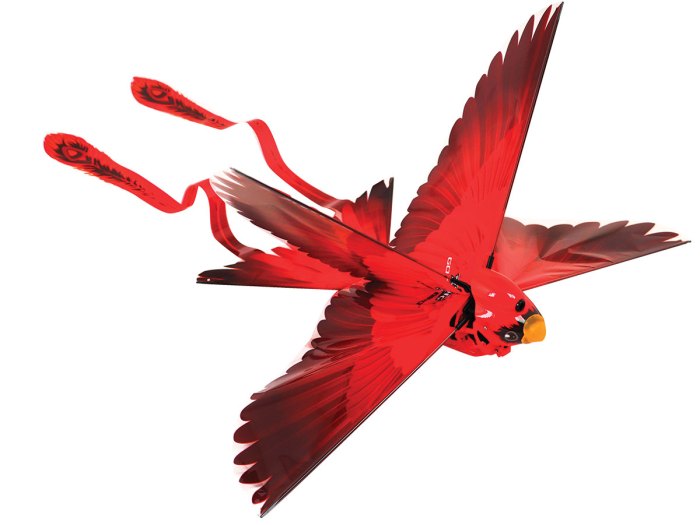 Our tester was pleasantly surprised with this remote-controlled flyer. We've played with flying birds, bats and bugs, and none was as easy to figure out as the Go Go Bird. Unlike others we've tested, it moves at a nice, smooth pace. Learning more advanced tricks takes lots of work, so be patient. ($43.99, zing.store)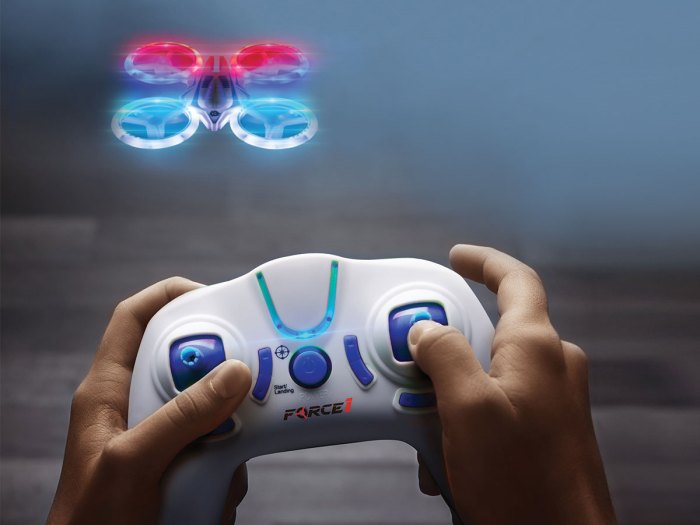 The cool LED lights make the Force1 UFO 4000 Mini Drone stand out. It's the most fun we've had flying a drone in the dark! Because it's designed for stunts, the controls are harder to master. Once our tester got it going, it performed as you'd expect: not much speed but tons of maneuverability. ($39.99, usatoyz.com)
Before using flying toys, visit knowbeforeyoufly.org for guidelines from the Federal Aviation Administration.
---
ELECTRIC ACTION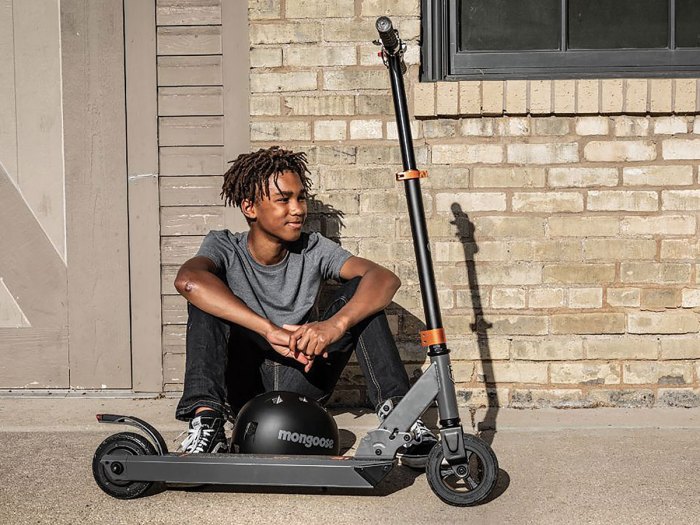 Get a smooth, stable ride with the Mongoose React electric scooter. Our 11- and 13-year-old testers tried out the E4 model and were cruising right away. The E4 maxes out at 15 mph — and at slower speeds with models for younger riders. Always, always, always wear a helmet. (E4 is recommended for ages 13 and up, $229.99; E1 and E2 for ages 8 and up, $119.99 and $139.99; mongoose.com.)
---
GET CRAFTY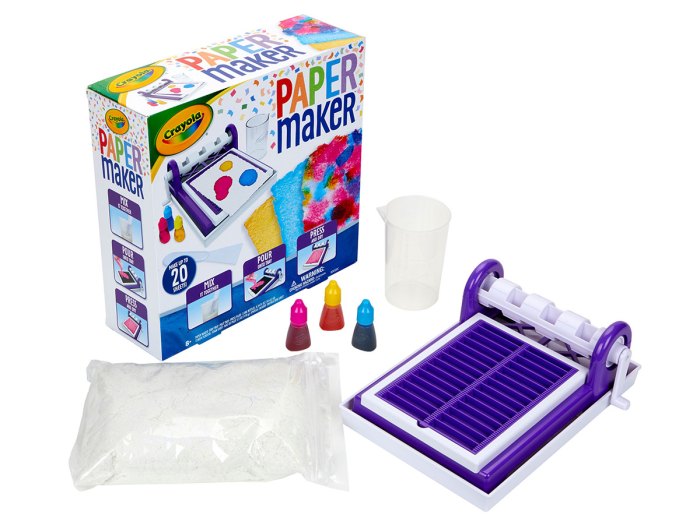 Make your own paper for cards, decorations and more with the Crayola Paper Maker. It includes three ink colors, a mixing beaker, spatula and paper press. Our 11-year-old tester says, "The pigment in the dye is very good and the press works really well." She adds a note of caution that "it takes a bit of effort to get the tray through the press." ($19.99, shop.crayola.com)
---
DIY PUTTY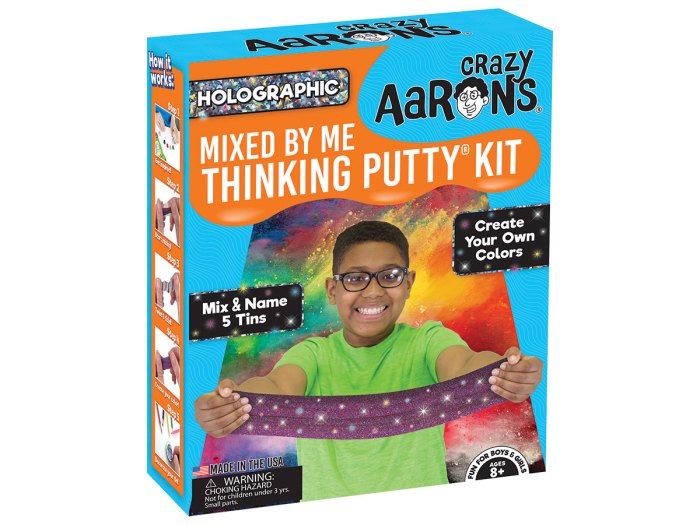 Customize your own putty with a Mixed By Me Thinking Putty Kit. Choose from three: Holographic, Glow in the Dark and Hypercolor. Our reviewers — two brothers and a sister ages 7, 10 and 13 — loved the hypercolor kit. The 13-year-old says he thought it was so cool, he wishes he had one all to himself. ($20 each, puttyworld.com)
---
CALLING ALL DISNEY EXPERTS!
With Disney Sketchy Tales, pick a character and a scenario card and draw them together. Maybe it's Piglet jumping out of a cake or Aladdin mowing the lawn. Pass your drawing to the next player, who writes down what they think you've drawn. The next player then sketches a scene, and so on. Win points for best doodles and funniest guesses. And don't worry about your drawing abilities. Our 12- and 14-year-old players assure us: "If you aren't artistic, it's OK. It actually makes the game even more entertaining!" ($19.99, bigpotato.com)
---
BY LAND AND WATER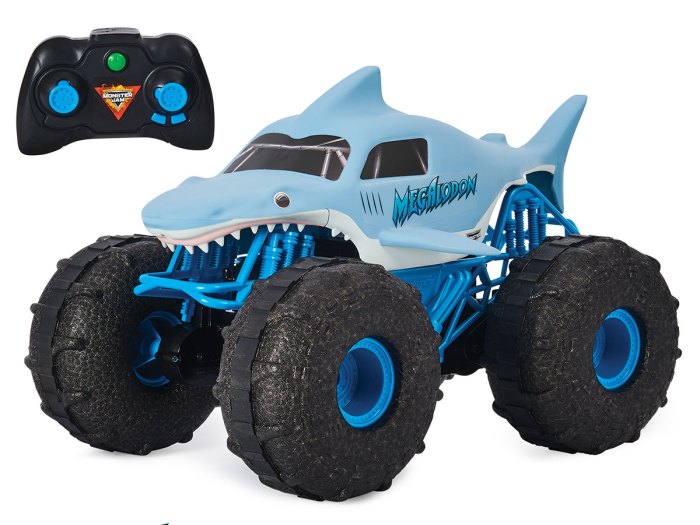 The Monster Jam Megalodon Storm All-Terrain Remote Control vehicle can tackle dry land and water. Our 13-year-old tester says he was surprised by how well it performs in the pool. He also offers one note of caution: Be careful that it doesn't run out of juice on the water. Not necessarily fun to retrieve. ($49.99, spinmaster.com)
---
RAPTOR RAMPAGE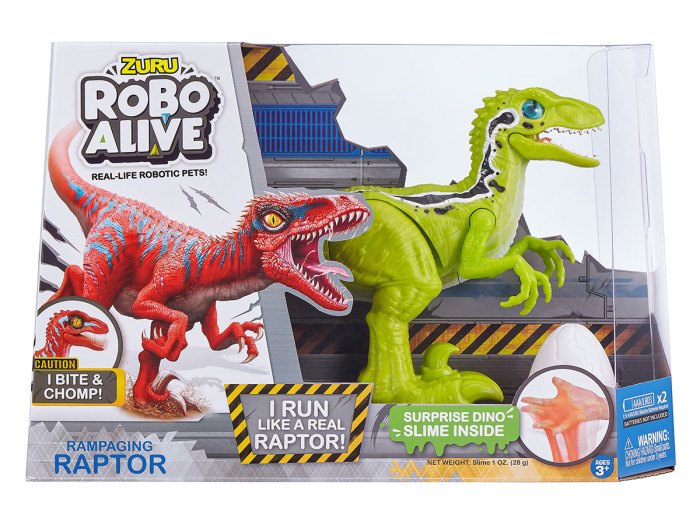 Our 6-year-old tester suggests that you chase your dog or maybe even your parent with Robo Alive Rampaging Raptor. The dino robot not only runs, but also chomps, so watch out! Available in either red or lime green, each includes a dino egg filled with slime — our tester's favorite part! ($9.99, zuru.com)
---
GLOW FUN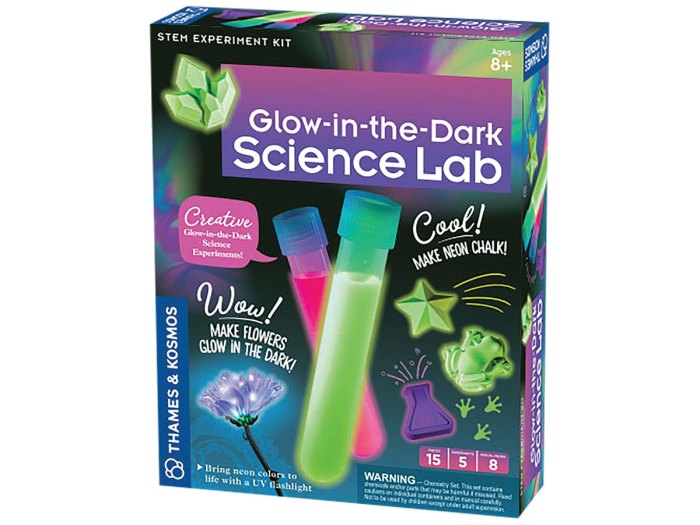 Make neon chalk, glow sticks and more with Glow-in-the-Dark Science Lab — and you'll learn about chemistry while you're at it. Our 8-year-old reviewer and her friends had a blast with the experiments and thought it was a "unique twist" that the chalk molds came in fun shapes like dolphins and stars. ($19.95, thamesandkosmos.com)
---
GARDENING GURU GAME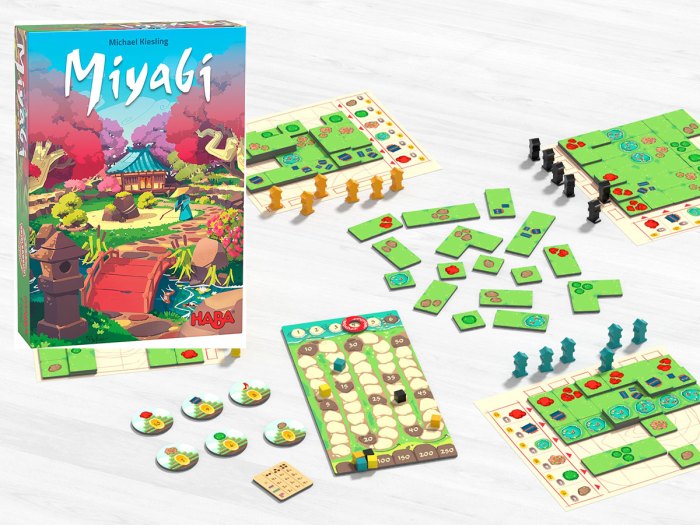 Design your own Japanese garden with the Miyabi game. Skillfully place tiles for stones, bushes, trees, ponds and pagodas on multiple levels to earn points. The "gardener" with the most points wins. Our 14-year-old player says it's a lot more fun than you might think. She reports, "It took strategizing. It's not just based on luck." ($39.99, habausa.com)
---
OH, SNAP!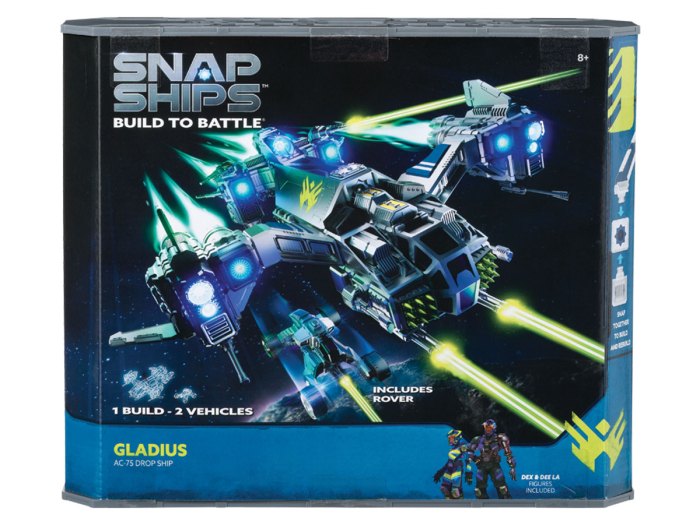 Build multiple crafts with Snap Ships. Our 12-year-old tester liked how the parts snapped right together. He also downloaded the free app and brought his ship to life to record real battle videos. With the Gladius AC-75 Drop Ship set, you can build a ship and attack rover. All sets and pieces are interchangeable for more creative play. (Gladius: $44.99; other sets from $11.99 to $34.99; snapships.com)
---
LET IT FLY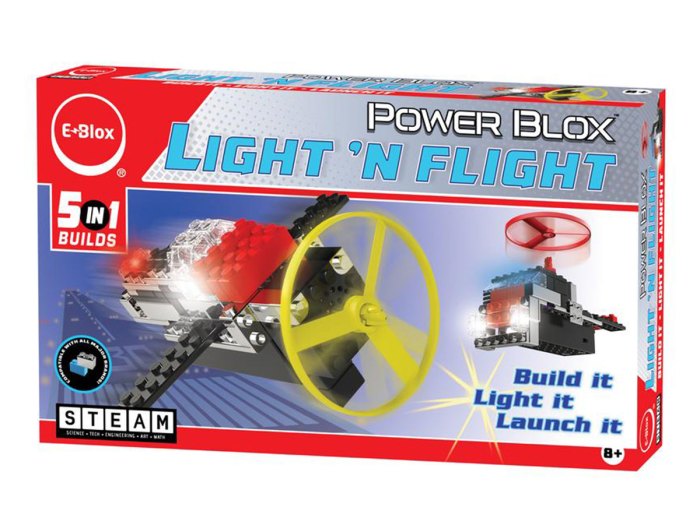 Like the box says, "Build It, Light It, Launch It." With the Power Blox Light 'N Flight 5-in-1 set, build a helicopter, airplane, airboat and more. With the motors and propellers, you'll have whatever you build flying "all over the place," like our 8-year-old tester did. He says he loves how it "lights up so you can play with it in the dark." ($43.99, myeblox.com)
---
ZOINKS!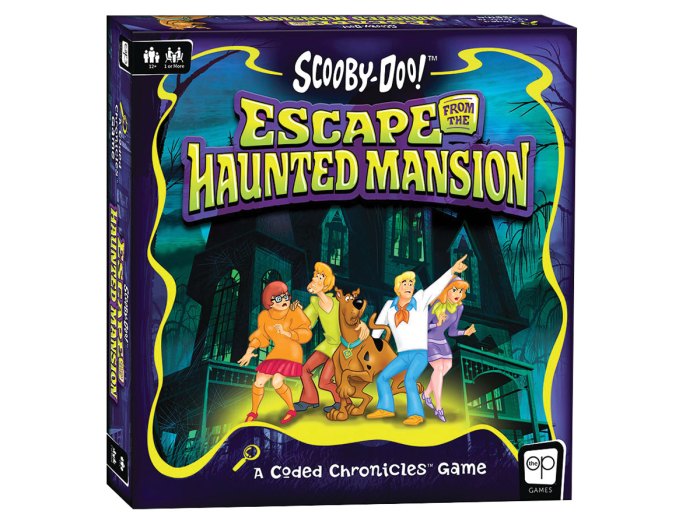 Crack codes, figure out puzzles and solve mysteries with the Scooby-Doo: Escape From the Haunted Mansion game. Our 10-year-old reviewer played it with her dad, and they say, "It's like a choose-your-own-adventure book mixed with an escape room and logic puzzles." Is it any surprise their favorite part was the Scooby snacks? ($29.99, theop.games)
---
"WHAT AM I?"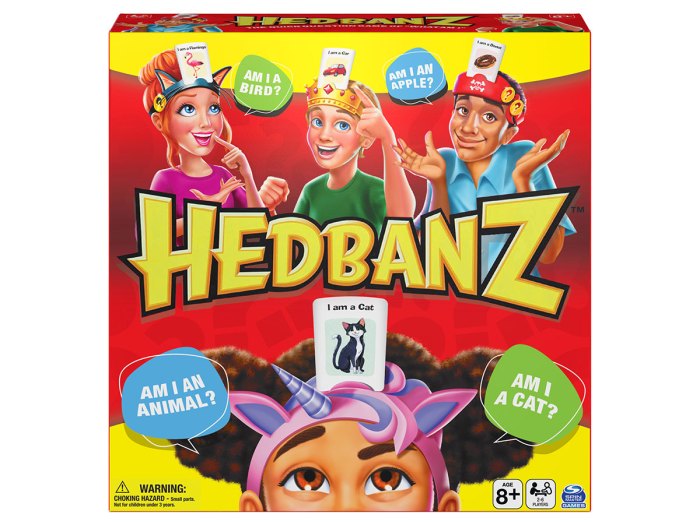 That's the big question with the HedBanz game. Pick a card and, without looking at it, stick it in your headband. Ask the other players "yes" and "no" questions to figure out what's on your card before time runs out. If you guess, you get a score badge. The first player to get three of them wins. A fun party game! ($15.99, spinmastergames.com)
---
FROM A YOUTUBE SENSATION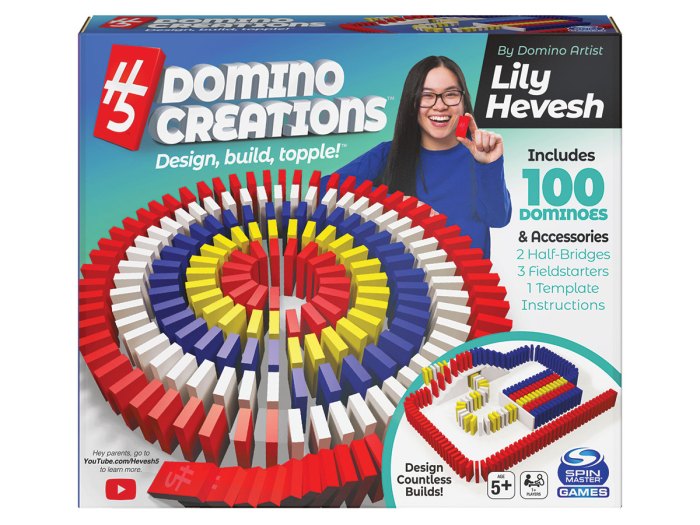 Pro domino artist Lily Hevesh created H5 Domino Creations for the ultimate design, build and topple experience. Our 12-year-old reviewer says, "It's very satisfying to see a long run fall all the way to the end. It can be very pretty." She also says creative designing became a competition. ($24.99, hevesh5.com)
---
MAY THE CHILD BE WITH YOU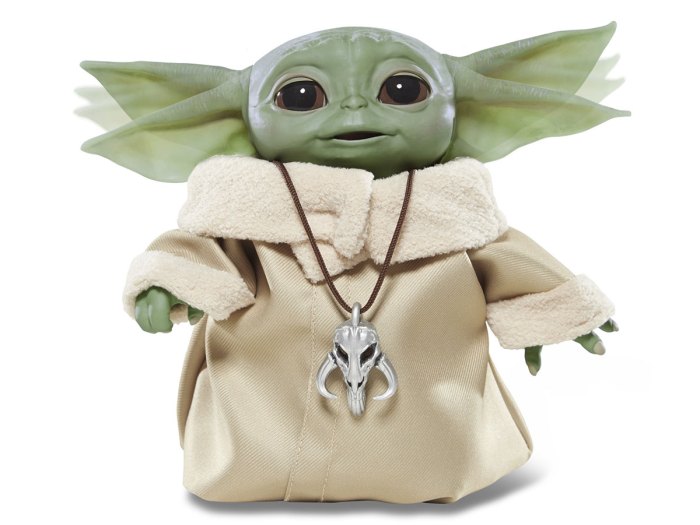 Who doesn't want a baby Yoda? Especially one that interacts with you? With The Mandalorian The Child, you'll enjoy more than 25 sound and movement combinations from your animatronic pal. You can even activate his Force move. ($59.99, shop.hasbro.com)
---
AIM HIGH — OR LOW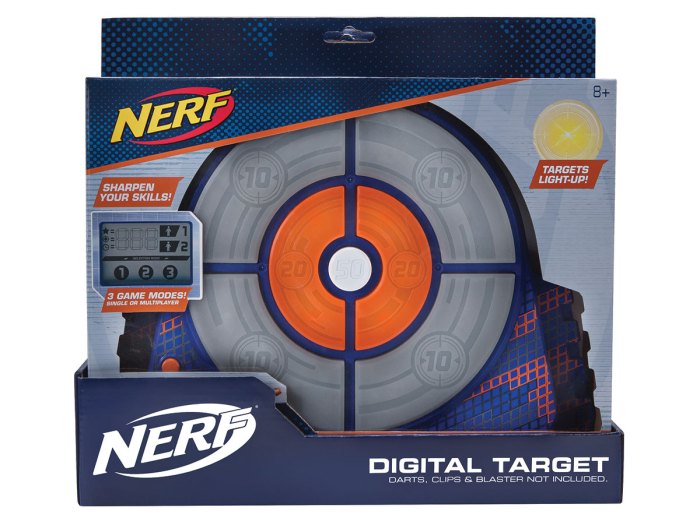 Brush up your skills with the Nerf Elite Digital Light-Up Target. Our 12-year-old tester says it's "easy to set up for two people to compete against each other. I love how it buzzes and lights up when you hit the target." It also keeps score. There are single and multiplayer game-play modes. ($19.99, nerf.hasbro.com)
---
INDOOR STUNTS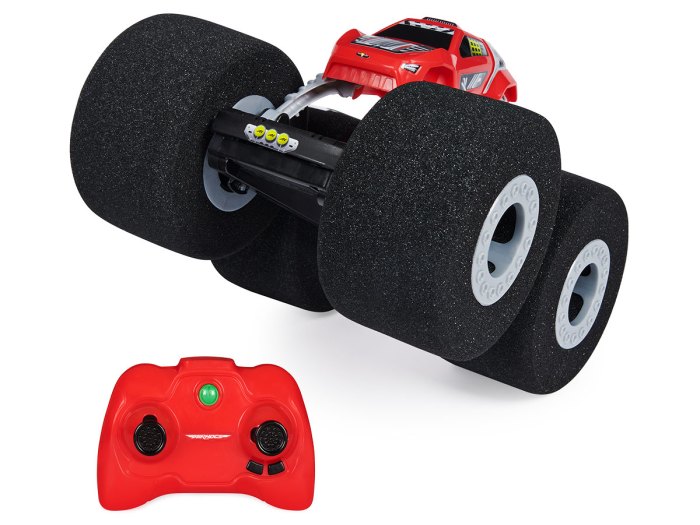 This RC vehicle should be parent-approved for indoor play. The lightweight Airhogs Stunt Shot is capable of wheelies, flips and more. Our 13-year-old tester says, "This car is really cool! The best part is that because of the foam wheels, it won't damage anything that it crashes into. I put an action camera on it and got some really cool first-person racing action!" ($34.99, airhogs.com)
---
OUT OF THIS WORLD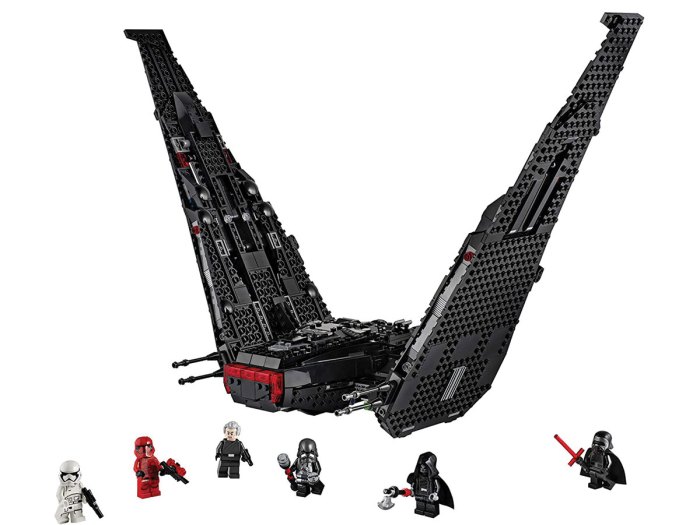 Star Wars Kylo Ren's Shuttle is a very detailed, very authentic Lego set that's challenging, but not so much that it can't be done in a reasonable amount of time. It comes with figures of General Pryde, a Sith Trooper, a First Order Stormtrooper, two Knights of Ren and, of course, Kylo himself. ($129.99, lego.com)
---
LET THEM LOOSE!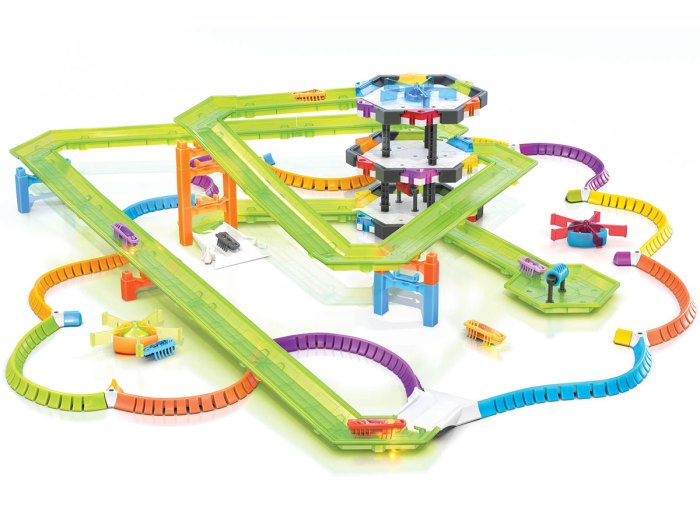 Build a habitat for your speedy nano Flash Hexbugs with the Nanotopia set. The snap-together pieces form a winding track for the little critters, as well as merry-go-round obstacles. Four of the newly designed nanos are included. Our 6-year-old tester loved it. She gave it not just one, but two thumbs up. ($49.99, hexbug.com)
---
GIZMOS AND GADGETS GALORE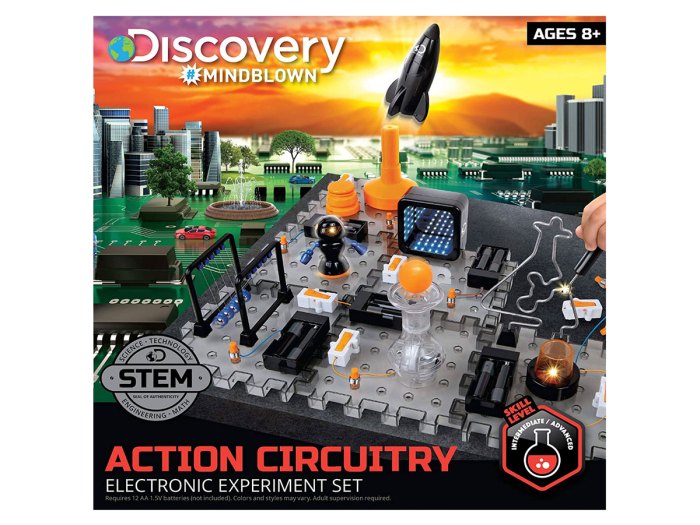 Build working gadgets, do experiments and maybe learn a little with the Discovery Mindblown Action Circuitry electronic set. Our 13- and 8-year-old brother and sister testers say, "It's cool to watch everything in action at the same time" when finished. We're talking spinning robots, a floating ball, rocket launcher and more. ($37.40, discoverymindblown.com)
---
CRAZY CONSTRUCTION GAME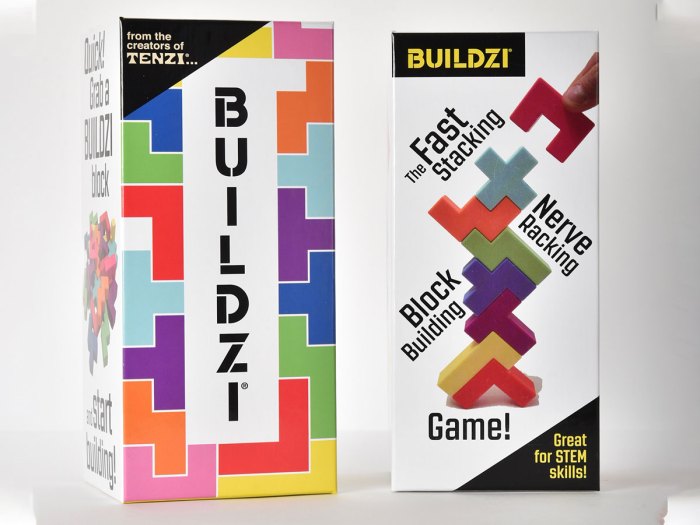 There are only 32 interlocking shapes, but BUILDZI is quite a challenge. You can play six different games that involve speed building with the crazy, colorful blocks. Our 12- and 14-year-old sister testers report that the "game was very fun and creative!" ($24.95, playmatterstoys.com)
---
POWER PACK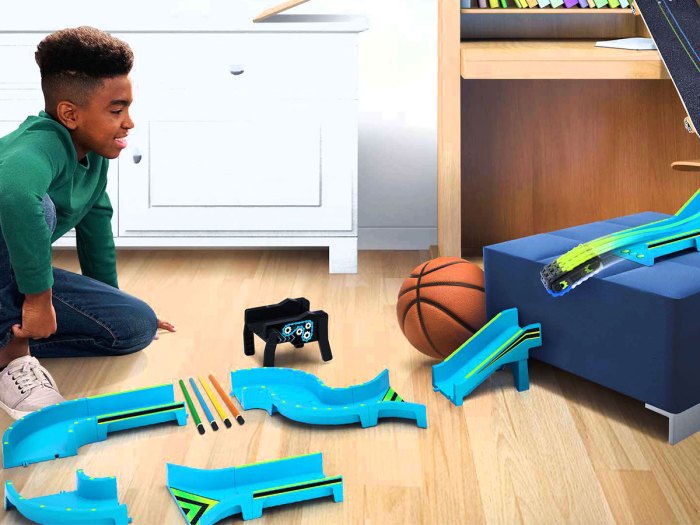 Power Treads Full Throttle Pack lets you build and customize all-surface vehicles as well as tracks using the modular set, along with stunts and obstacles. Our 8-year-old tester says it "is a very fun toy. I like the glow-in-the-dark stickers and treads, and putting the track together to make it look like an interstate. The car has lots of power." ($29.99, powertreads.com)
---
PUT YOUR SKILLS TO THE TEST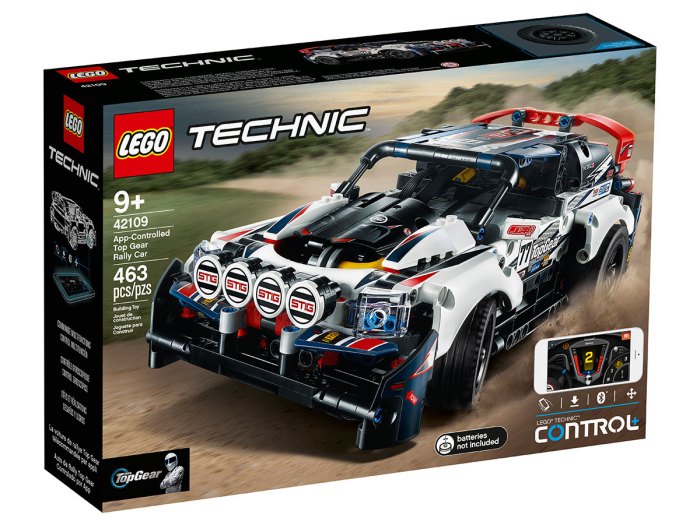 Check out the App-Controlled Top Gear Rally Car from the Lego Technic collection. Our 13-year-old tester reports that it took a while to build, but it was worth it. He says, "The attention to detail is crazy! There's even a mock engine. The gyro controls are not as responsive as the touch controls, but overall it's pretty cool." ($129.99, lego.com)
Inspire Leadership, Foster Values: Donate to Scouting
When you give to Scouting, you are making it possible for young people to have extraordinary opportunities that will allow them to embrace their true potential and become the remarkable individuals they are destined to be.
Donate Today