Check Out These 7 Awesome Electric Vehicles
The push to produce more electric vehicles has revved up in recent years.
See what it's like to drive a plug-in hybrid electric car with our driver-seat video (above) and then check out a few of these awesome electric vehicles.
HYUNDAI IONIQ 5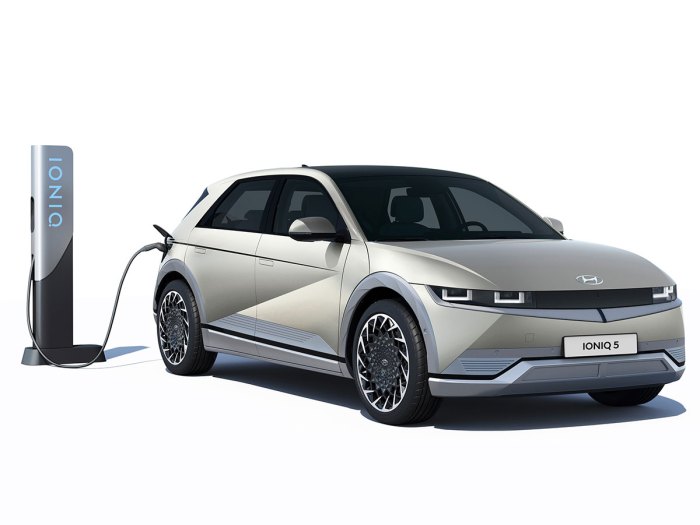 Many cars — gas-powered and electric — offer driver automation safety features, like steering control and lane-changing assistance. When changing lanes with the Ioniq 5, a video pops up on your digital cluster screen to show what your side camera sees behind your car.
Hyundai is part of a larger motor company that includes Genesis and Kia. A lot of the same tech and features are shared among brands. The Ioniq has the same fast charging system and charging adapter as the Kia EV6.
FORD F-150 LIGHTNING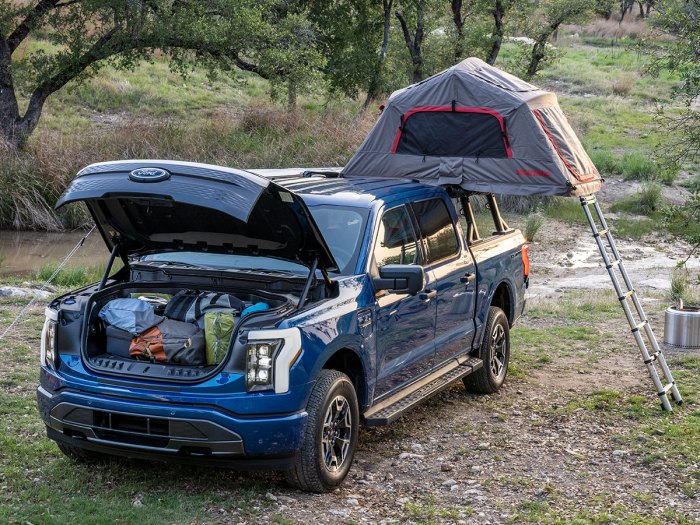 If you want power, the Ford F-150 Lightning has you covered. The electric version of the country's best-selling truck delivers 580 horsepower and the most torque of any F-150 ever. Simply speaking, horsepower and torque measure how quickly your vehicle can accelerate and how much power it needs to maintain top speeds. That power helps the F-150 Lightning go from zero to 60 mph in a little over 4 seconds.
Many electric vehicles have a "frunk," or a trunk on the front half of the vehicle. In the F-150 Lightning, the frunk fits up to 400 liters of volume and up to 400 pounds of gear. The frunk also includes electrical outlets, USB chargers and a drainable floor so you can fill it with ice to hold food and drinks.
If you lose power at home, the F-150 Lightning can act like a generator. Coupled with a home charging station and home management system, the truck can provide 9.6 kilowatts of power, helping to keep your lights on for three to 10 days.
CADILLAC LYRIQ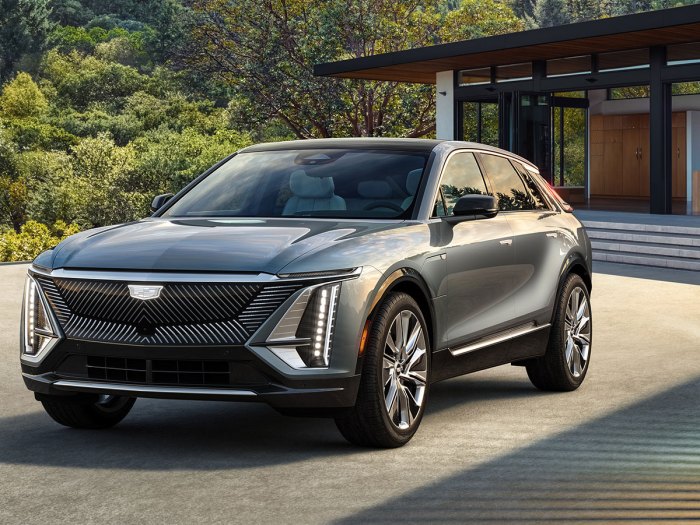 Electric vehicles use power stored in batteries. The Lyriq, launched this year as Cadillac's first all-electric vehicle, features many battery cells stored within a dozen modules that produce up to 340 horsepower. On a full charge, the batteries should power the SUV over 300 miles.
The Lyriq's speed can be controlled using its one-pedal driving feature, common among electric vehicles. Ease your foot off the accelerator, and the car controls its deceleration to a stop without you touching the brake.
CANOO LIFESTYLE VEHICLE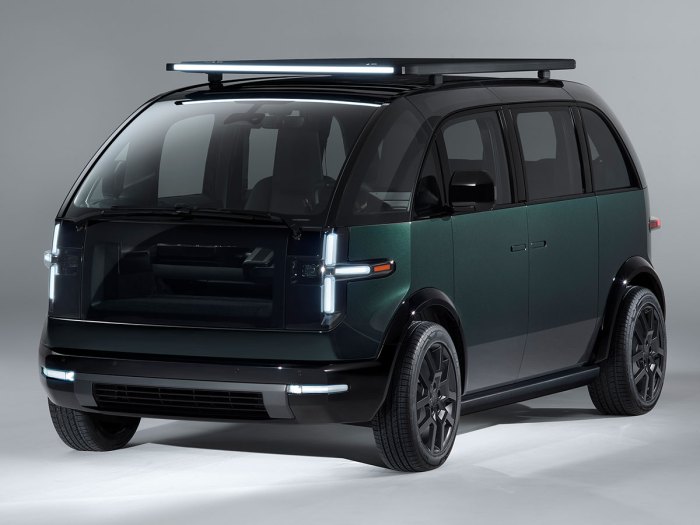 Don't like your car? If you have a Canoo, you could change it into a pickup truck. The startup company plans to launch its electric Lifestyle Vehicle this year. It'll have up to a 250-mile range on a full charge, 350 horsepower and the ability to change the body.
Canoo plans to release a pickup truck later, and the vehicle bodies would have the capability of being switched. The truck would seat up to four, while the Lifestyle Vehicle can accommodate seven.
The Lifestyle Vehicle has a few different bodies, from the base model to the premium, which has the maximum amount of seating plus a panoramic glass roof. The Adventure model includes a roof rack and tow hitch that can haul up to 2,000 pounds.
KIA EV6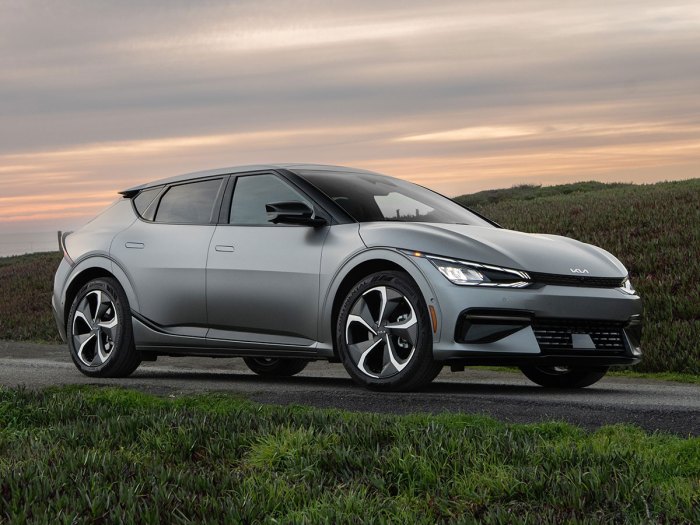 The Kia EV6 is the first of 11 electric vehicles that Kia intends to debut over the next four years. The EV6 is capable of using 350-kilowatt chargers that can charge the car's battery from 10% to 80% in fewer than 18 minutes. That charging ability helped the EV6 set a Guinness World Record during a 2,880-mile trip from New York City to Los Angeles, requiring just over seven hours of charging time.
With an adapter, the car itself can charge phones, laptops, home appliances and even other electric cars. You can also move the car using your key fob, the handheld device that remotely unlocks or locks your car. Move the car forward or back to make it easier to get in when someone next to you parks too close.
RIVIAN R1T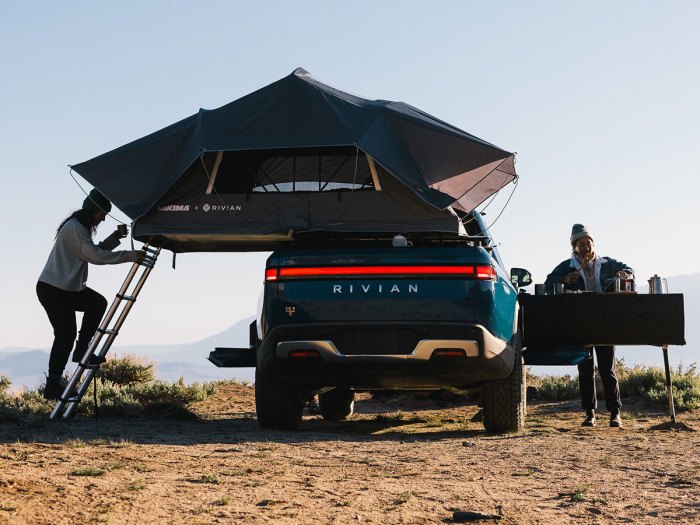 The Rivian R1T was designed for off-road adventures. It's equipped with an electric powertrain that can deliver more than 800 horsepower. From gravel roads to big rocks, the truck has eight drive modes designed for tackling different terrain.
The truck's 54-inch bed comes with a built-in air compressor for your tires. The bed also has a security cable system that you can use to lock your gear in place. It's monitored by multiple cameras around the bed and the rest of the truck.
You can take advantage of the truck's gear tunnel, a 65-inch compartment behind the cab that comes with power outlets. As an add-on, you can install a camp kitchen using power from the gear tunnel. The kitchen includes a two-burner induction cooktop, cookware set, collapsible sink and spray faucet.
SUBARU SOLTERRA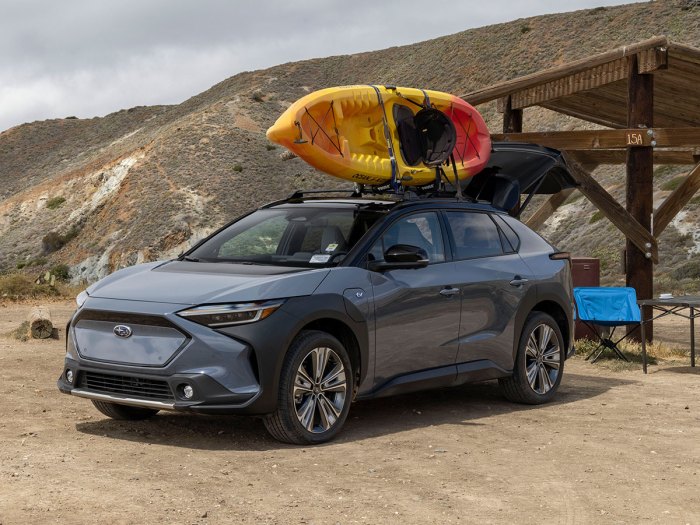 Subaru is known for off-road adventuring, and the Solterra is no different. The carmaker's first all-electric SUV comes standard with symmetrical all-wheel drive, more than 8 inches of ground clearance and 215 horsepower. The SUV includes driving controls for tackling hills, mud and snow.
The Solterra's safe-exit feature can alert passengers before exiting if another vehicle is approaching. The separate 360-view camera provides an overhead view for better parking awareness. The cargo area behind the rear seats provides up to 29 cubic feet of space — add a roof rack, and you can bring even more outdoor gear.
---
---
An Electric History
The first electric cars were invented in the 1820s and '30s in Hungary and Scotland. A chemist in Iowa made the first electric car in America in 1890. It could seat six people and reach a top speed of 14 mph.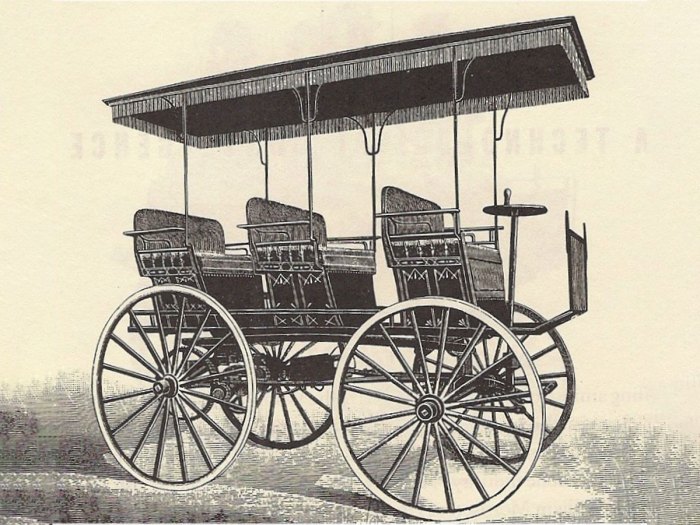 In the early 1900s, car manufacturers like Baker Electric, Studebaker Electric and Detroit Electric produced thousands of electric cars, which accounted for one-third of all vehicles. But innovations in the gasoline-powered car industry made those vehicles more affordable. A gas-powered car cost about $650, while an electric car was about $1,750. The electric car industry all but disappeared by the 1930s.
Interest renewed in the 1970s during gas shortages, but electric vehicles at that time had limited range and performance. Two decades later, environmental concerns encouraged improvement of electric and hybrid vehicles. Today, nearly a quarter of a million plug-in electric cars and 3.3 million hybrids are on the road.
Inspire Leadership, Foster Values: Donate to Scouting
When you give to Scouting, you are making it possible for young people to have extraordinary opportunities that will allow them to embrace their true potential and become the remarkable individuals they are destined to be.
Donate Today