Summer Will Be Tons of Fun at These 8 Awesome Scout Camps
Camp time! Be Prepared for summer fun at these eight Scouts camps around the country.
Click here to see more Scout Camps featured in previous years.
---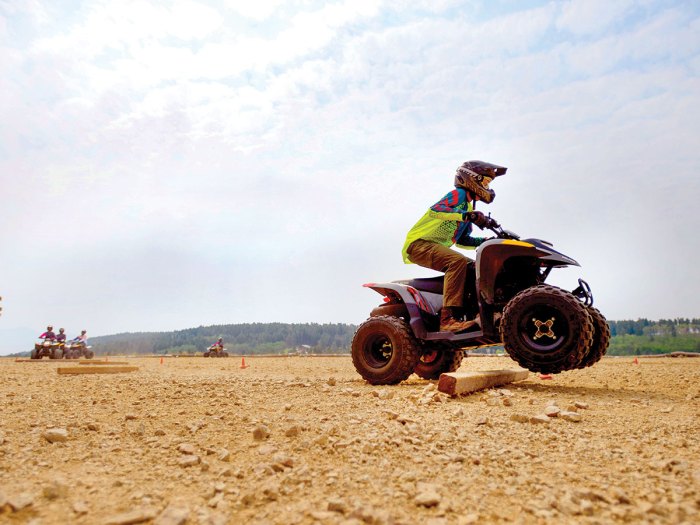 K-M SCOUT RANCH
Montana Council; Lewistown, Montana
montanabsa.org
REVVING UP: If you're 14 or older, you can get certified to drive an all-terrain vehicle with the Polaris ATV Experience. Once you're trained, you'll have miles of trails to explore on 700 acres of the 1,000-acre forested camp in the mountains. You can also hit the trails on a mountain bike.
GO TO A GHOST TOWN: Every Friday, the camp hosts Kendall Day, when Scouts head to the remnants of the old mining townsite. Kendall was settled in the early 1900s. There, you can explore town artifacts, play time-period games and compete in relay races.
OUT THERE: In the central Montana mountains, you're a good distance from major cities. That means awesome night skies filled with stars. There's a spring-fed pond stocked with trout, and you might see turkey and deer. Many troops choose to add a trip before or after their week at camp to nearby Glacier or Yellowstone national parks.
---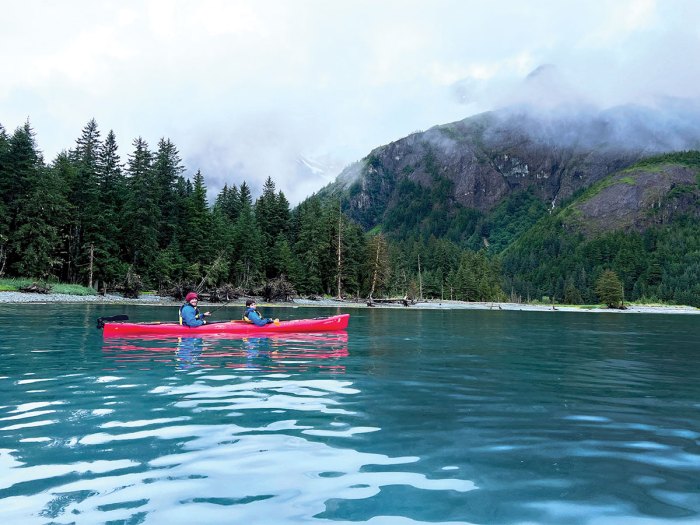 ALASKA ULTIMATE HIGH ADVENTURE
Great Alaska Council; Anchorage, Alaska
akultimatehighadventure.org
USE YOUR IMAGINATION: This program offers several preplanned trips — or you can customize your own epic adventure. Go backpacking in a national forest and add sea-kayaking, fishing on a charter boat or visiting a glacier. Whitewater rafting is also a popular choice.
RED CARPET TREATMENT: When your unit arrives in Anchorage, you'll be picked up at the airport and escorted to Camp Gorsuch for a review of your trip and a good night's sleep. All the logistics, guides, transportation, lodging, food and cooking equipment will be taken care of. 
TOURING THE LAST FRONTIER: If you don't want to venture into the backcountry, your unit can tour in and around Anchorage. Go car-camping at a state park; take a day hike to a glacier; explore an old gold mine; visit museums; and catch a glimpse of Denali, North America's highest mountain.
---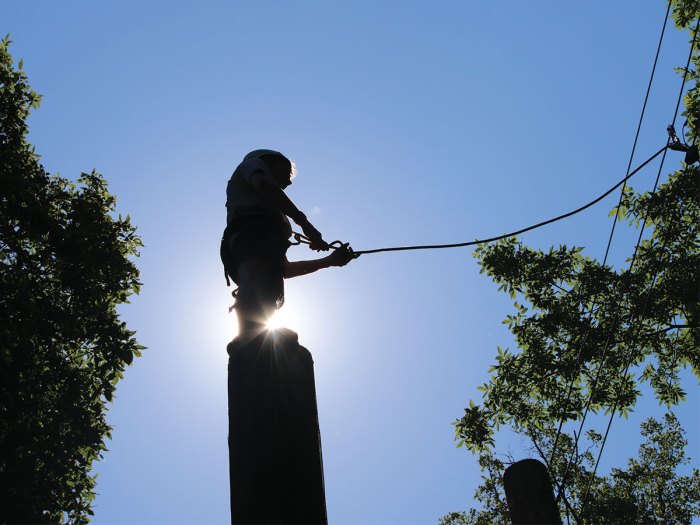 CAMP SIDNEY DEW
Northwest Georgia Council; Armuchee, Georgia
nwgabsa.org
CAMPING IN HISTORY: Set in the foothills of the Appalachian Mountains, Sidney Dew has 15 campsites, four of which are original from 1939. Many facilities around the 650-acre camp were projects from that era — like the old dining hall, which now serves as the Order of the Arrow lodge. The OA lodge also performs a callout ceremony, which has been done the same way for decades.
PROGRAMS FOR ALL: Whether you're a first-timer or an experienced camper, you have your choice from more than 50 merit badges. After working on badges, the afternoons are free. Try the COPE tower, take a dip in the pool or head offsite for whitewater rafting.
WANT SOME WATERMELON?: Evening programs feature activities like chess tournaments and basketball games, but a favorite is Waguli Watermelon Wednesday. That's when everybody hangs out while music is playing, enjoys a few games and devours some tasty watermelon. 
---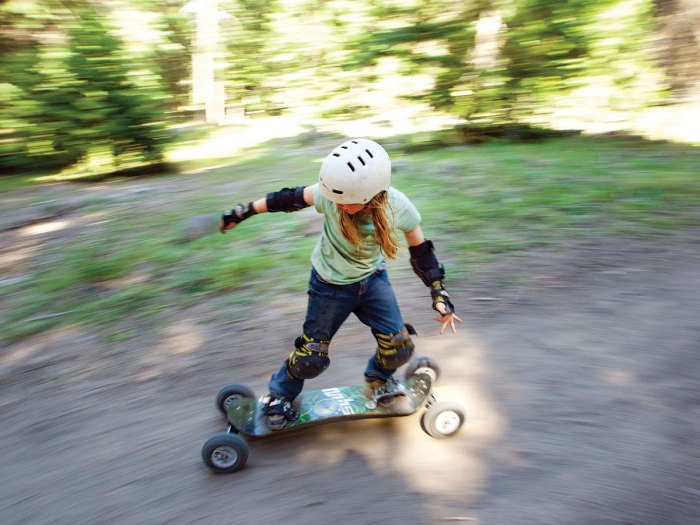 CAMP BALDWIN
Cascade Pacific Council; Dufur, Oregon
cpcbsa.org
IN THE MOUNTAINS: You'll want to bring warm clothes for cool nights, as this camp sits at 3,500 feet in elevation on the east side of Mount Hood. Climbing is done on natural rocks, and the lake feels chilly. Take advantage of the off-site outings: whitewater rafting and an adventure park with alpine slides.
MEALS YOUR WAY: Baldwin provides the menu before you get to camp. That's because you cook most of your meals. Knowing the menu beforehand allows you to customize it. Pancakes on the menu? Pack some blueberries or chocolate chips to kick breakfast up a notch.
GIDDY-UP: Go for a trail ride, either while working on the Horsemanship merit badge or not. The camp has 45 horses, and you can sign up for trail rides into the nearby national forest. You can also sleep under the stars on an overnight ride.
---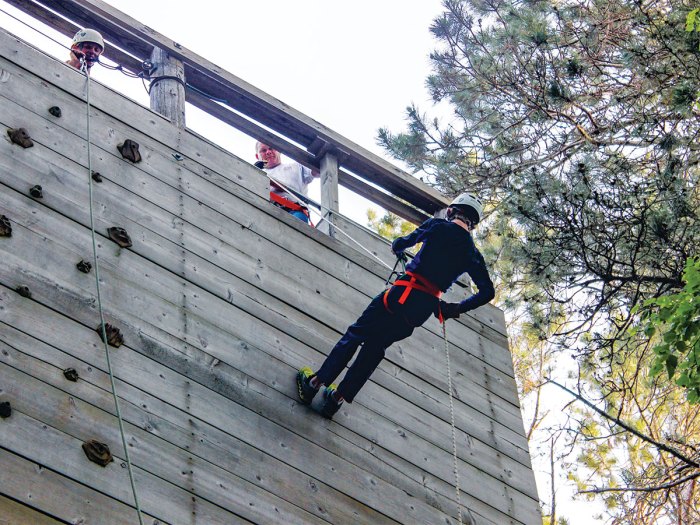 CUYUNA SCOUT CAMP
Twin Valley Council; Crosslake, Minnesota
twinvalleybsa.org
CAST A LINE: With three onsite lakes, Cuyuna is a fishing paradise. You can catch largemouth bass, pike, bluegill and crappie. The camp offers about 35 merit badges, including Fishing and Fly-Fishing. On Wednesdays, you have free time to create your own adventure, like going fishing at one of the three lake outposts.
GO OFFSITE: The Wednesday adventures aren't contained to the 600-acre property: You can choose to go to nearby amusement parks, safari zoos, horseback riding stables and zip-line tours. Your family can enjoy the same adventures, since they can stay on the other side of camp for the week.
LEARN NEW SKILLS: Learn valuable skills that can lead you to careers. While the camp does renovations, Scouts are invited to see the skills it takes — like electrical work, painting and heating, ventilation and air-conditioning systems.
---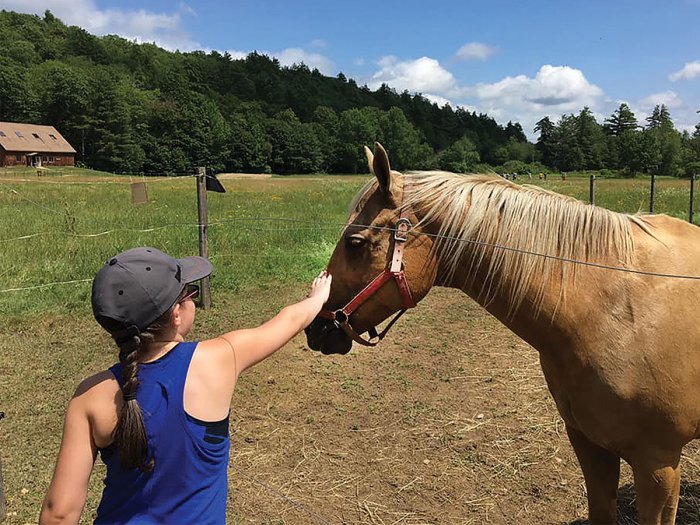 GRISWOLD SCOUT RESERVATION
Daniel Webster Council; Gilmanton, New Hampshire
nhscouting.org
TAKE YOUR PICK: The 3,500-acre property contains two camps: Hidden Valley and Camp Bell. Between them, there are four bodies of water with multiple waterfronts, where you can go sailing, snorkeling and tubing. More than 60 merit badges are offered between both camps — including some you might not expect, like Farm Mechanics and Pulp and Paper.
'SUPER FANTASTIC DAY': Hidden Valley offers merit badge programs in the morning and patrol and troop activities in the afternoon. The friendly staff tries to make sure everyone has a "super fantastic day," as they say. At Camp Bell, the focus is more on patrol activities like a team-building obstacle course and cooking contests.
ON THE FARM: With horses, pigs, goats and chickens, you'll get a feel for life on the farm at Camp Bell. You can work on merit badges like Animal Science, Gardening and Horsemanship. There are trail rides as well as a horsemanship outpost for overnight trips.
---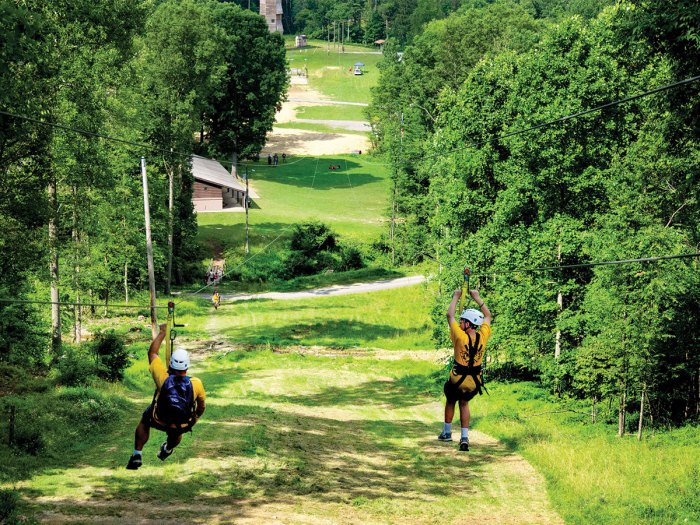 CAMP MOUNTAINEER
Mountaineer Area Council; Morgantown, West Virgina
macbsa.org
THE BIG ZIPPER: During the opening ceremony, look up. Camp staff will be sliding down the dual quarter-mile zip lines, each carrying the American and West Virginia flags while "Taps" is being played. It's a great way to start a week of camp tucked in the wooded hills of West Virginia.
PRIME PARTNERSHIPS: It's often the staff that makes camp great. Working with local organizations and a major college, Camp Mountaineer provides top-notch instruction and meals. Students from West Virginia University serve on staff; the camp partners with the university to provide the food service. They also work with local and state officials to help ensure safety — like at the shooting range.
LET'S HAVE SOME FUN: You can ride the zip lines, scale the 65-foot hexagon-shaped climbing tower, rappel off natural rockface and play on the human foosball court. Evening programs include escaperoom-style puzzles, movies, astronomy hikes and art projects with Kool-Aid. At the end of the week, there's a beach party and water carnival with a lot of aquatic games.
---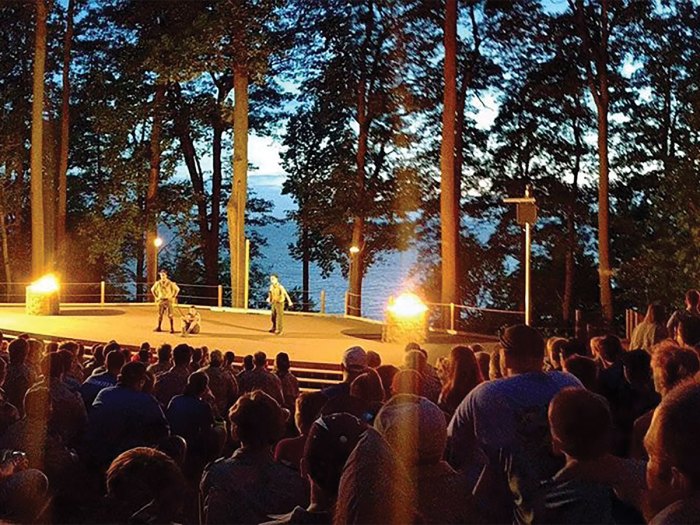 RODNEY SCOUT RESERVATION
Del-Mar-Va Council; North East, Maryland
delmarvacouncil.org
DOWN BY THE BAY: If you love aquatics, this is the place for you. The 900-acre camp sits at the head of Chesapeake Bay with a mile of waterfront. Go sailing, waterskiing, tubing and swimming. You can even thank the bay for the pottery classes, as that's where fresh clay is collected.
'ICE CLIMB' IN THE SUMMER: Many camps have a tower on which you can climb and rappel, but the one at Rodney offers "ice climbing." It's actually hard foam on a 32-foot-tall wooden wall, but you use ice-climbing equipment like picks and crampons to scale the "ice wall."
FOR THE FIRST-YEARS: The camp boasts more than 60 merit badges, including Swimming and Nature, which first-year campers can earn while they work on outdoor requirements for the Tenderfoot, Second Class and First Class ranks. They also get to take part in other activities at camp like shooting sports, archery and climbing.
---
Inspire Leadership, Foster Values: Donate to Scouting
When you give to Scouting, you are making it possible for young people to have extraordinary opportunities that will allow them to embrace their true potential and become the remarkable individuals they are destined to be.
Donate Today