The 2014 Boysie Videogame Awards
So many incredible videogames came out this year that narrowing them down to the best was tough work. But let the trumpets sound: Here are the Boysies!
---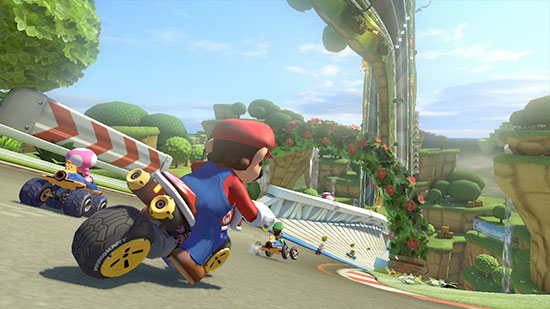 BEST WII U GAME
Mario Kart 8
Some might say it's only another Mario Kart game. But it's so more than that. For instance, the icy winter wonders of the Mount Wario track bring to mind breathless real-life skiing and snowboarding. This year, Mario Kart 8 is one of Nintendo's most exciting games, and the replay value is constant because of online matches.
---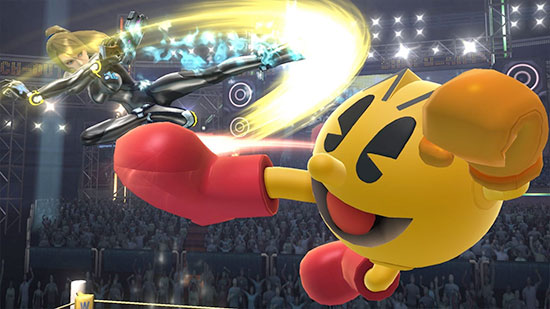 BEST 3DS GAME
Super Smash Bros.
Yes, the Wii U version is great, too. But who knew the game would work so well on a smaller screen? I was skeptical — until I played and played and played. Sure, Little Mac is over-the-top strong. But most of the other characters are so well balanced, Super Smash Bros. 3DS is a nearly perfect game. The little surprises Nintendo throws in as you move forward keep you coming back for more.
---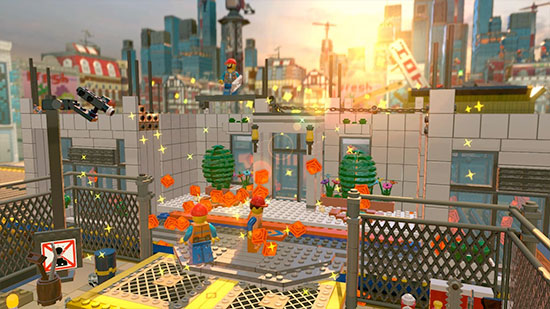 BEST GAME BASED ON A MOVIE
The Lego Movie Videogame
Most games based on theatrical films are really thin. But The Lego Movie Videogame is different. Sure, it's faithful to the story, but it's got so much more that's new, too. There are ingenious puzzles and a fully open world experience. In other words, "Everything is awesome!"
---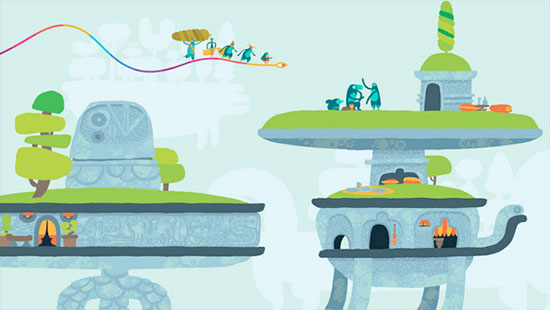 BEST PS4 GAME
Hohokum
With a colorful dragon/worm dubbed "The Long Mover," you get to explore 17 unique worlds. And unique is an understatement as you explore all the wonders within. Sponge Land, for instance, lets you find fish that will happily swim beside you, a full school of them. You'll love the carnival world, too, with its unusual Ferris Wheel. While playing, I wished Sony, the publisher, could use this game as inspiration to make a full, real-life theme park.
---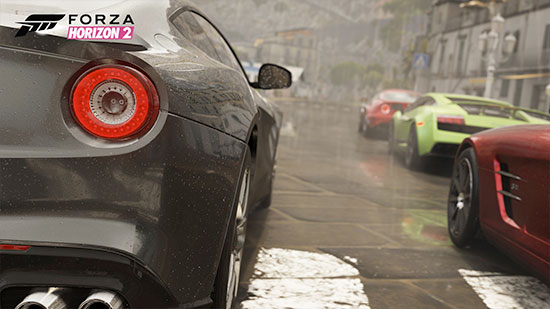 BEST XBOX ONE GAME
Forza Horizon 2
It's like getting three games in one. It's the year's best racing game, with the most realistic graphics and tons of open roads to drive anywhere. It's an eye-popping road trip that lets you take in the some of the world's most amazing sights. And it's a music festival with pulse-pounding tunes. If you can't take a real-life road trip yourself, Forza Horizon 2 is a fine substitute.
---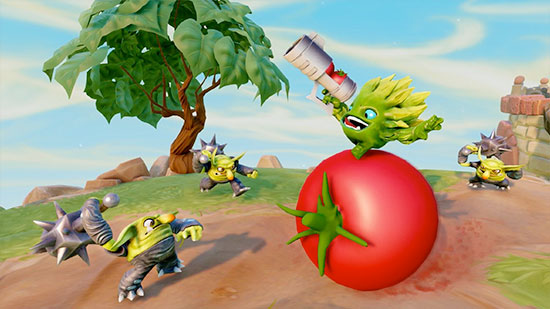 BEST ACTION ADVENTURE GAME
Skylanders Trap Team
One of the most important things a videogame can do is surprise you. When you first trap a villain, he moves into a small flask on your Portal of Power. Then, the flask shimmers and lights up. Then, the villain, who's turned into your ally, starts talking to you. It's totally startling and utterly brilliant. Add new things like the Dark Element expansion pack, and the enjoyment almost never stops.
---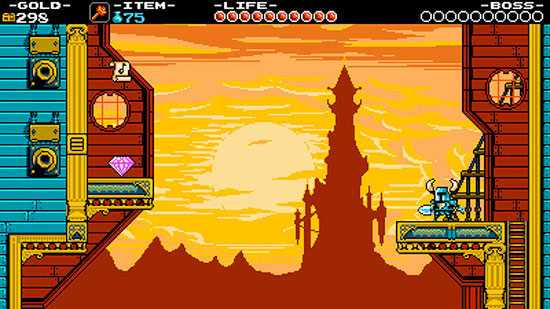 BEST INDIE GAME
Shovel Knight
A knight with a shovel? It sounds unusual, but digging is part of the magic of the ShovelBlade. Using it, you'll travel to various worlds, defeat the despicable Enchantress and rescue the one you love. Ultimately, this is an affectionate ode to the bygone era of 8-bit games. But it's relevant today, too, because the gameplay is balanced and challenging. You can even use the ShovelBlade as a pogo stick.
---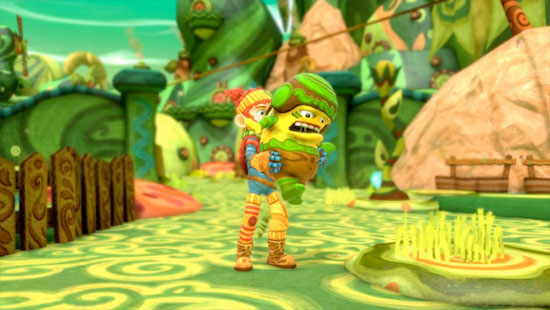 BEST COMPUTER GAME
The Last Tinker: City of Colors
If you mix the best of Epic Mickey with Jak and Daxter, you might come up with The Last Tinker. It's a thoughtful platformer with lush,tropical colors that reaches for the stars with inventive graphics and creative play. While there's the occasional glitch along the way, The Last Tinker wins because it has heart. Plus, the story of rising above your circumstances to be someone special is inspiring in itself.
---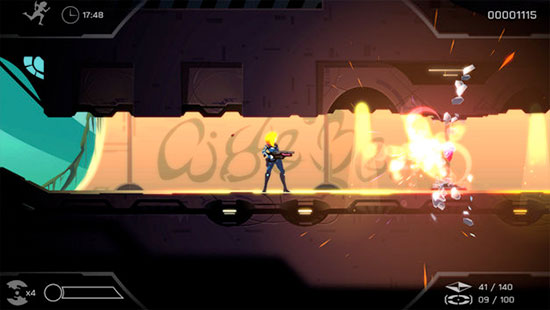 BEST VITA GAME
Velocity 2X
The futuristic platformer is not only exciting to play. It gives homage to the history of games by offering you a character that's as fast as Sonic. With its speed boosts and cybernetic sprinting, Velocity 2X is one side-scroller that you'll find irresistible — immediately. Plus, you'll explore wild, sci-fi locales as you play through a compelling story, full of tough boss battles.
---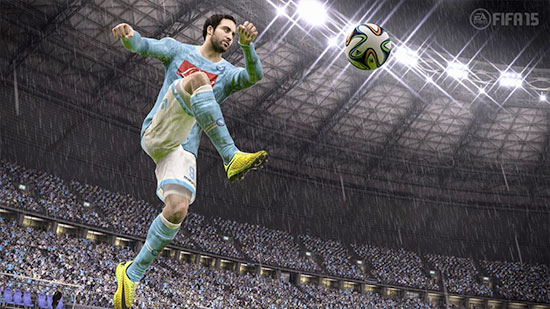 BEST SPORTS GAME
FIFA 15
Even though Madden has gotten better, it's the FIFA series that still gives gamers the super abundant, must-have features for single player, co-op and online play. Plus, the strikers show 600 kinds of emotional reactions, which are easily viewable since there are no helmets (unlike Madden). Madden is very good, but FIFA is truly great.
---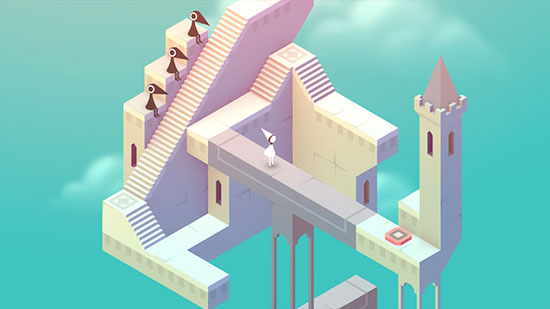 BEST MOBILE GAME
Monument Valley
What an uplifting game. If you like puzzles, the brain twisters here are masterpieces. Every move of the game is steeped with pride and passion. Like a great Scout, the lead character never gives up. And the sheer awe you get from the artwork and music can't be denied. It's a nearly perfect mobile game, full of palaces and temples and joy.
---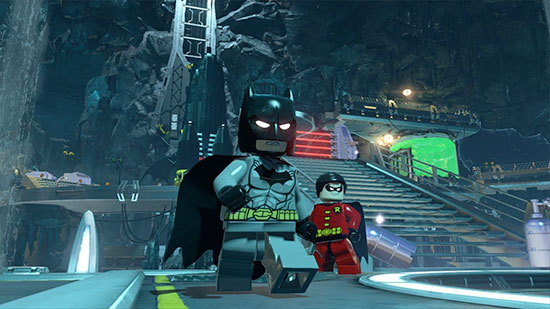 BEST SUPERHERO GAME
Lego Batman 3: Beyond Gotham
Beyond Gotham gets better the more you play. Yes, it takes too long before you whisk into space. But once you get there, you'll marvel as you travel to various planets and fight as Green Lantern, among a host of others. It's not just a game. It's an intriguing, sometimes thrilling look at the varied superhero characters from the archives of DC Comics.
---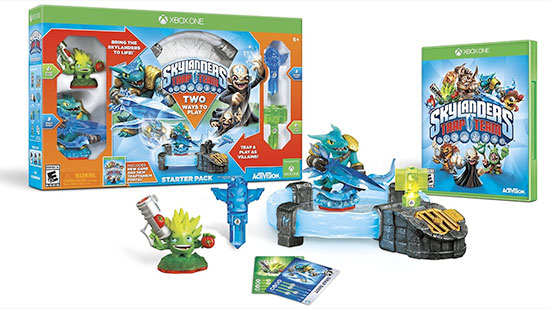 GAME OF THE YEAR
Skylanders Trap Team
---
Inspire Leadership, Foster Values: Donate to Scouting
When you give to Scouting, you are making it possible for young people to have extraordinary opportunities that will allow them to embrace their true potential and become the remarkable individuals they are destined to be.
Donate Today