Preview: Zelda's Back and Better Than Ever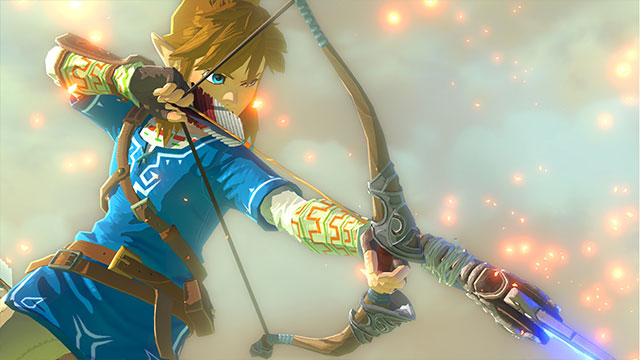 The Legend of Zelda for Wii U will be the biggest, boldest game in Nintendo history when it is released in 2016.
Here's what you can expect:
Graphics Galore. Sure, Wii U graphics aren't as powerful as those on the PS4 or Xbox One. But there's no doubt that The Legend of Zelda will be the best-looking Nintendo game ever produced. The artwork and graphics are very lifelike, and you'll discover beautiful details at every turn.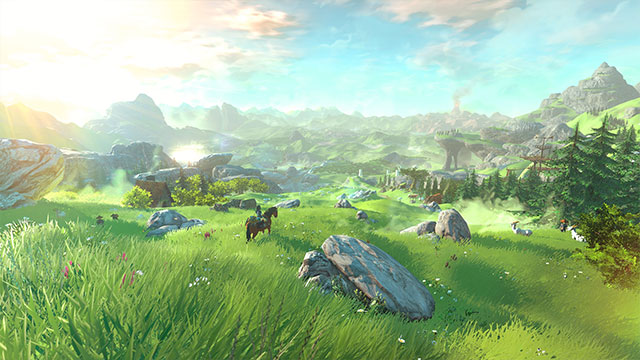 Open World. There's no set path in the new game. It's completely open and fully roamable. That means your road to glory will be different from your friends'. Depending on the choices
you make, your ending might be different, too. Plus, you'll find tons of cool surprises as you roam the boundary-free world.
Multiplayer Gameplay. There finally will be a multiplayer element to Zelda. Prepare yourself for fun battles and alliances with your friends.
Epona! Link's faithful horse, Epona, takes you just about everywhere in this vast kingdom of Hyrule. You can even shoot fire arrows at monsters while riding. And from high points like mountain peaks, you'll be able to soar using an awesome new cape.
It's Huge. Open world means more game. While other Zelda games, like Skyward Sword, take 40 hours to complete, this entry will be significantly longer. Some open-world games can take up to
100 hours to finish, and Zelda will be no different.
You'll definitely get your money's worth.
Trailer
Inspire Leadership, Foster Values: Donate to Scouting
When you give to Scouting, you are making it possible for young people to have extraordinary opportunities that will allow them to embrace their true potential and become the remarkable individuals they are destined to be.
Donate Today