Is this the most difficult level of Super Mario Maker ever?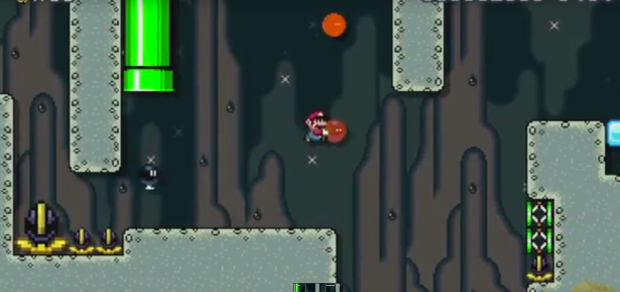 You've probably heard of the brand-new Super Mario Maker game, blending inventiveness and creativity into one brilliant platformer. Super Mario Maker lets you craft your own side-scroller, right down to the levels and power ups. Add a flying Piranha Plant or build a tower of Goomba mushroom enemies. Do it in classic 8-Bit or in High Definition. It's all up to you!
As you can imagine, the game has become a worldwide phenomenon since its release in September. In fact, gamers across the globe have been posting videos of their own "homemade" levels. Earlier today, we got a look at what seems to be the trickiest level of Super Mario Maker yet.
In fact, thousands of people have tried to beat the tricky level called "Bomb Voyage," but none have been successful. Until now. Check out the first successful clear of "Bomb Voyage" below:
What do you think? Could you make it to the end? If you have Super Mario Maker and want to try "Bomb Voyage", the Level ID is 2A8F-0000-0049-9485.
— Clay Swartz
Inspire Leadership, Foster Values: Donate to Scouting
When you give to Scouting, you are making it possible for young people to have extraordinary opportunities that will allow them to embrace their true potential and become the remarkable individuals they are destined to be.
Donate Today