Here are 7 Giant Creations to Make in Minecraft
Block Wonders by Kirsten Kearney tells you how to build giant, super structures in Minecraft. Here are a few of the coolest: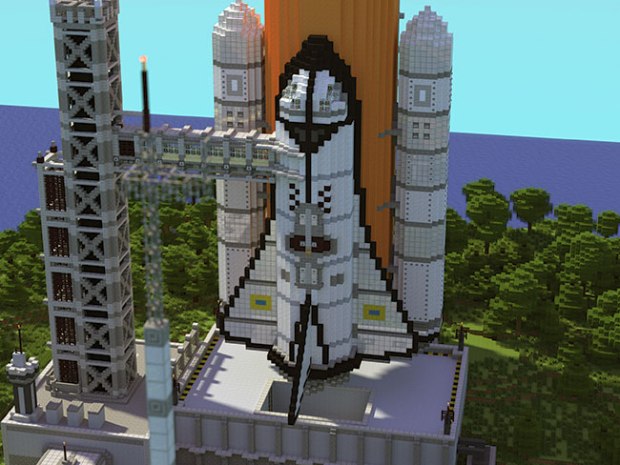 Space Shuttle
It took Felix, the designer, eight hours to make this Minecraft tribute to NASA's intricate, orbital spacecraft. In his mind, he imagined a meteor heading toward earth. His shuttle would take things like seeds to space forhumans to start anew after the object collided with our planet.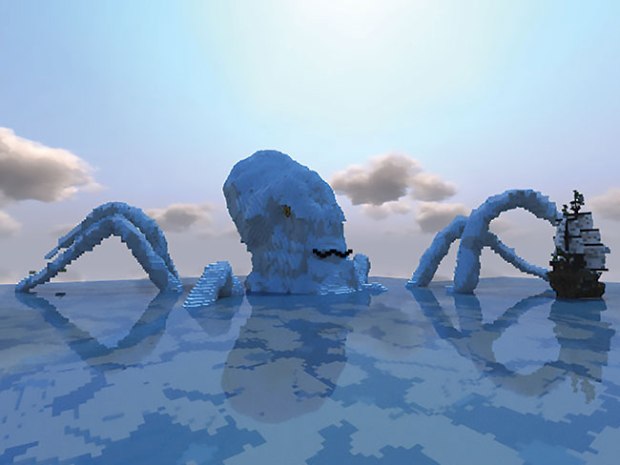 The Kraken
TheReawakens, a group form Denmark, modeled the giant Kraken outside the water blocks before putting it inside their ocean. After 20 hours of work, they placed the monster near a city to make it look imposing. Their regret? They wanted it to look scarier.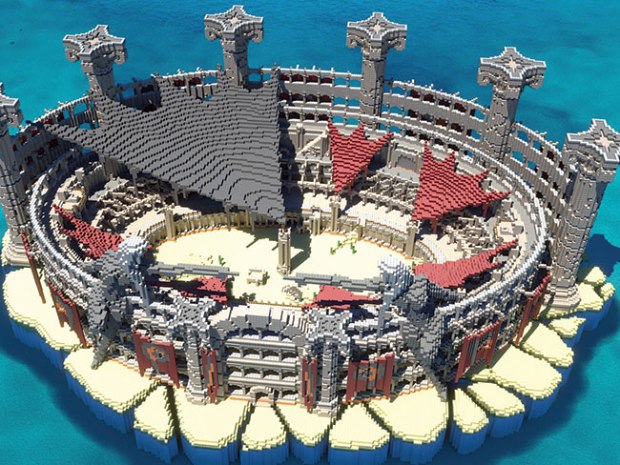 Coliseum
In A.D. 72, The Coliseum in Rome was made to be the world's largest amphitheater. This reimagining looks big enough to fit the 80,000 people the building originally held. James, the artist, took 18 days and 2,000,000 blocks to build it.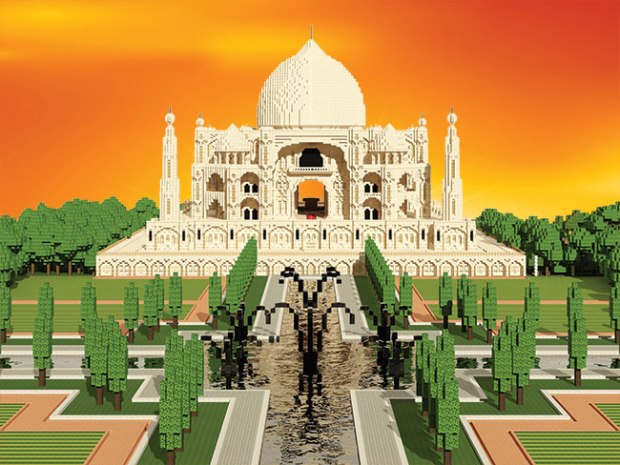 Taj Mahal
The real Taj Mahal was built by 20,000 artisans over 20 years as an elegant mausoleum in India in the 1600s. Ellowat's Minecraft version took 18 hours and shows some of the lush trees lining the 42-acre complex. His tip? Use WorldEdit to make it.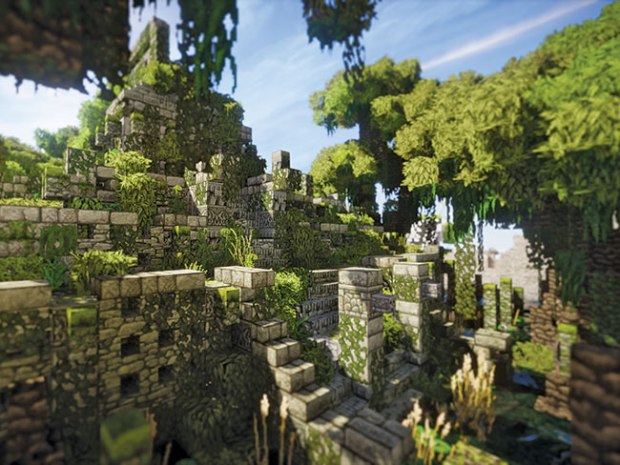 Mayan Temple
Patrix constructed this Mayan intricate temple in 96 hours. But he also did historical research on ancient paintings and architecture. The best part? There's a secret, underground chamber that serves as a player versus player arena. It even has a glass-floored observation room.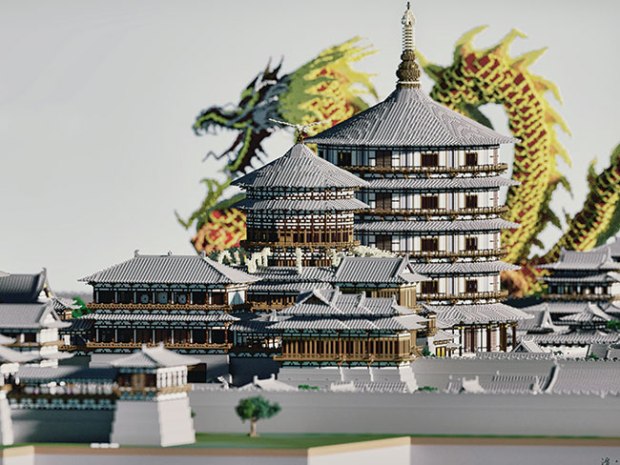 Luoyang
It took 164 days for EpicWork to build this massive homage to an ancient Chinese city that's been around since the Neolithic period. It includes many buildings like the Imperial Palace. In the 7th century, Luoyang was one of the world's biggest cities. So EpicWork's plan included a huge amount of pre-production prep.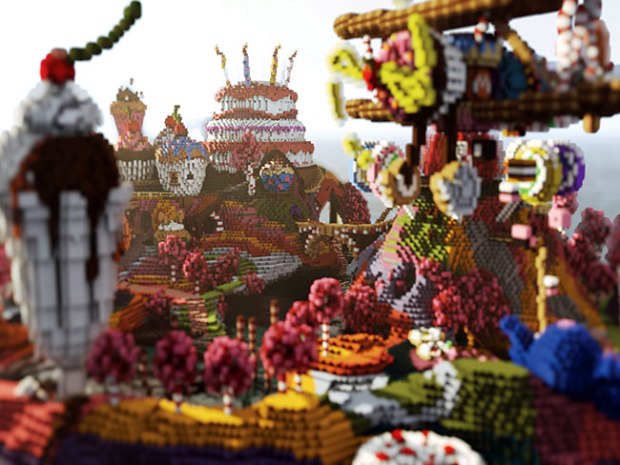 Candyland
Candyland features buildings made of sweet delights from cakes to berries to sundaes. Everything here from an airplane to a futuristic cityscape to the island itself looks tasty enough to eat.
— The Games Guru