5 Hot Game Gifts To Make Your Holidays Bright!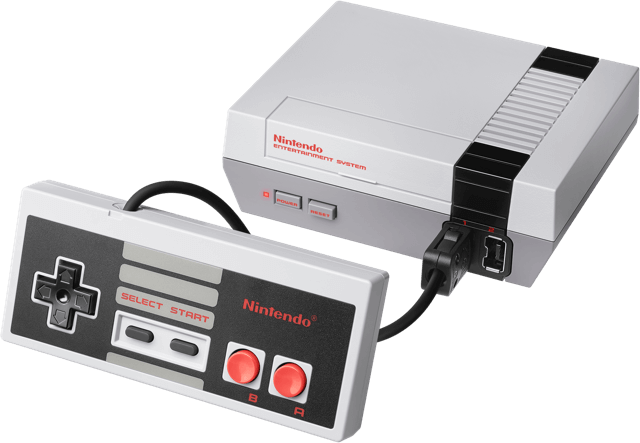 Making your Christmas list? These gifts are just the thing for gamers this holiday season.
NES Classic Edition
It's the hardest to get console of the season! That's because it packs over 30 games from the early Nintendo era, everything from Kirby to Mario to Zelda and beyond. Ghosts 'n Goblins is fantastic, but it's super hard!  At $60, Classic Edition's a bargain. But this $60 item has become rare and is being sold by thieves for as much as $25,000 online. We know you won't fall for that. Tip: Best Buy online will have some on December 20 for $60, which is the original price.
Beautiful Minecraft
The title really does say it all. While there's a growing industry in Minecraft books, Beautiful Minecraft really stands out. It shows everything from Minecraft's fantasy worlds to real life marvels like The White House. Of all the photos here, Deep Sea, made of 32 million blocks in six days, is the most wondrous. It proves the human mind is best when it's full of staggeringly creative imagination. Overall, it's a worthy collection. But a couple photos are a little blurry and the coloring seems off on a few others. $20. No Starch Press. All ages.
A50 Wireless Headset
The Astro A50 gets better and better with each generation. In 2016, the dynamic wireless headset features 15 hours of battery life and strikingly clear 7.1 Dolby surround sound. The included mic is super sensitive and the whole thing feels great on your head. The A50's sound is also completely customizable via the free Astro Commander Center software. Whether you get the PS4 version or the Xbox One version, it'll work with your PC or Mac, too.
Cozmo Robot
First, there was Tomagotchi. Then, there was Furby. Now, there's Cozmo, the smartest robotic toy on the market today. Just add the app to your smart device and the palm-sized wonder plays many different games with you. Cozmo also learns your name. And he seems to know when you're nearby. He'll even becomes the obsession of your pet. Cozmo will like it when you pet him, too. Cute is an understatement for this little guy who bursts with personality.
Echo Dot

You can talk to it. It talks back using Amazon's Alexa app. Sure, it's not specifically made for games. But it'll let you play game music like the full Minecraft soundtrack online. You can get it to read game-oriented books (like mine) or Wikipedia. And you get program it to read the latest game news. The speaker sounds great. The seven microphones can hear you from way across the room. So the $40 on-sale price is pretty nice.
-The Games Guru