The Xbox One X Is the Superhero Of Game Consoles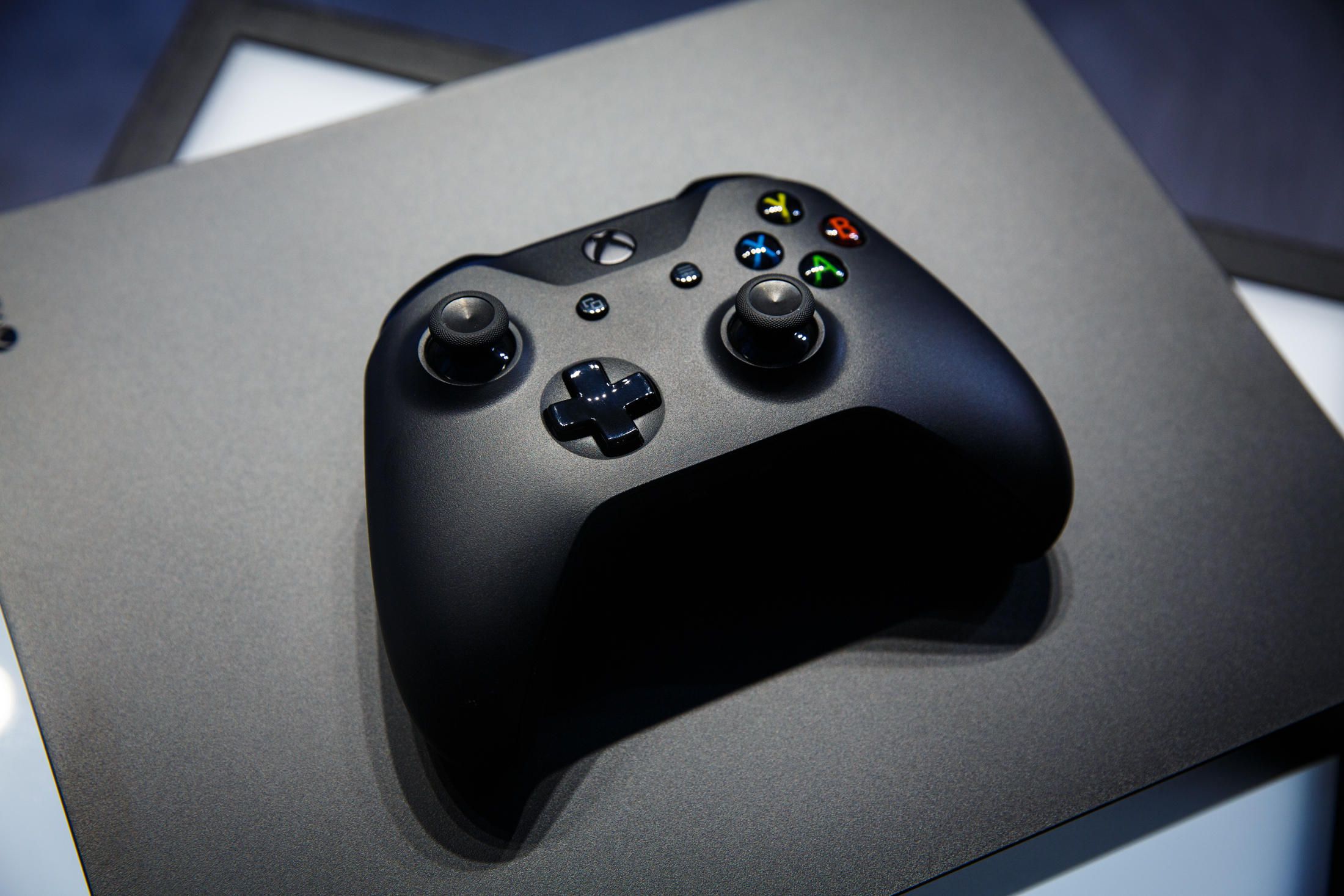 It'll be an awesome holiday season for Xbox fans. Here's the scoop on the brand-new Xbox One X — and all things Xbox!
What is the Xbox One X?
The $500 Xbox One X is like The Mighty Thor of videogame consoles. It's super powerful. But, thankfully, it's not monstrously big, and gone is the brick-sized power adapter. The X makes your games like Forza 7 run faster and look stunning. In fact, Forza 7 looks hyper real (and definitely check out the truck racing!). Microsoft claims the X has 40 percent more processing power than any other console (and it's pretty quiet, too). And if you have a 4K HDR TV, games will look even better.
What's the big, brand new game for Xbox One X?
That's the thing. While it's a beautiful machine, there's not really a brand new, family friendly game from Microsoft available on launch day. And power doesn't sell consoles. Games do. Since Microsoft will surely have more fascinating new games down the line (like the upcoming Ori and the Will of the Wisps), it might be best to wait until they're out. The X may be discounted a bit by then, too. Still, Microsoft has seriously updated some games in their current catalog that make these offerings feel almost new. The charming Super Lucky's Tale is a lively platformer that has slightly eerie carnival levels, giant robots and angry pirates on a dangerous ship, too.
Are there other redesigned games?
The best is Zoo Tycoon Ultimate Animal Collection. There are over 200 animals to place in the zoo that you make. And they look terrific. Don't miss the lovable meerkats, who always seem to give you their full attention. Also, Rush: A Disney Pixar Adventure has been upgraded and has a nice price. You solve puzzles in the worlds of Cars, Finding Dory, Toy Story and more. The white water rafting in Up is exciting, too.
What if you already have an Xbox One?
Unless you're a hardcore Xbox fan who needs the latest technology, you don't need to upgrade yet. If you're still playing on the classic 360, which was a excellent machine in its day, it might be time for a new console — especially because the X will play many of your 360 games. And they'll look better, too.
If you don't have the money for an X, is there anything you can do?
The Xbox One Minecraft Bundle is terrific. For $400, you get a Minecraft-themed Xbox One S console, a one terrabyte hard drive, and maybe coolest of all, a Creeper controller. Console bundles rarely sport a game design on the hardware. So this one will be a future collector's item. Also, the standalone Xbox One S, at $250 on sale, has many of the features of the X like HDR quality graphics. It doesn't have the X's power, though. Overall, you have many choices for the holidays!
How about a new Xbox controller that you design yourself?
It's yours and yours alone. If the black controller isn't your thing, you can create your own for about $80, including shipping. There are over eight million color combinations available, including super shiny gold. Just go over to the Xbox Design Lab and do your thing in way that shows off your personality.
Does this mean you need a new 4K HDR TV?
Pretty much. It's the best way to experience the console's grand visuals. HDR means high dynamic range. With it, you'll see shading, shadows and light near and far on the horizon in new, intense ways. Some terrific 50″ TVs are under $500. With an X and a TV, though, it's a hefty $1,000 investment (before taxes). (The video above shows a very good 4K HDR TV for under $450.)
Inspire Leadership, Foster Values: Donate to Scouting
When you give to Scouting, you are making it possible for young people to have extraordinary opportunities that will allow them to embrace their true potential and become the remarkable individuals they are destined to be.
Donate Today