Improve Your Chess Skills With These 9 Expert Tips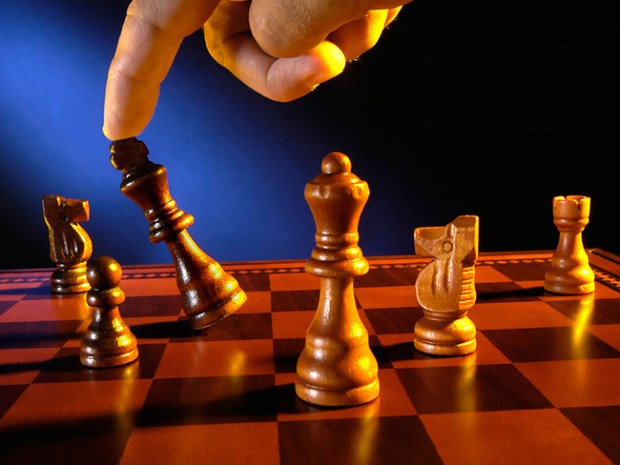 Command an army. Sharpen your mind. Outwit your opponent. Have fun. You'll get all this and more with chess, a game of strategy that has been challenging the world's greatest thinkers for 15 centuries.
Playing the game can be tough. That's why we asked 23-year-old chess grandmaster and Eagle Scout Kayden Troff for his nine tips to become a better player.
1. WORK HARD
Chess is a game of skill. That means it requires lots of hard work. Schedule times for practice, reading and studying.
2. HAVE FUN
Because chess is so demanding to play, it's easy to forget to simply have fun while sitting at the board. Smile, laugh and enjoy the thrill of competition.
3. FIND YOUR STYLE
You might feel more comfortable defending your pieces, or maybe you have a knack for attacking. Either way, identify your style so you can steer the game in that direction. Plus, identifying your strengths will help you improve your weaknesses.
4. DON'T GIVE UP
Kayden says there have been plenty of times he was able to draw or win games others thought he should have lost. That's because he doesn't let errors get him down. If you make a mistake, it's easy to give up or mentally check out. Don't!
Chances are, if you keep playing and stay positive, you'll see things aren't as bad as you thought.
5. PLAY OFTEN
Whether it's with family, friends or on your smartphone, find a way to play daily. There are plenty of great resources for anyone interested in playing chess, from newbie to expert.
6. CONTROL THE CENTER
The four squares in the center of the board are ideal to have in your control. That's the gateway to the rest of the board, allowing you to move your pieces wherever you want. Just be careful about leaving your king in the middle of the board too long; it exposes that all-important piece to attacks.
7. DEVELOP YOUR PIECES
Some people get caught up pushing pawns or focusing on one specific piece. Use the full arsenal of each of your pieces. They're there for a reason. Move them off their first position and get them in the fight!
8. WATCH YOUR QUEEN EARLY
Your queen is the strongest piece. Sometimes players get too eager to move it out and start attacking. Instead, allow your opponent to develop his pieces before moving your queen into the mix.
9. CALCULATE IT
Calculating is the term for looking four or five or more moves ahead of what's currently on the board. It's a skill that needs to be developed over time, but one that separates good players from great ones.
---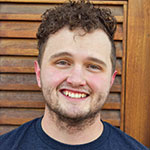 Kayden Troff first appeared in the pages of this magazine in 2010. Back then, he made headlines for being rated the No. 1 chess player in the world age 12 or younger. In 2012, he was World U14 Chess Champion. At age 16, he became a grandmaster, the highest title a chess player can attain. To earn the title, Kayden dedicated years to practicing, studying and practically living all things chess, but he credits Scouting for much of his success.
"Scouting taught me how to focus, work hard, become more self-reliant," he says. "And those are skills vital to success in chess.
Inspire Leadership, Foster Values: Donate to Scouting
When you give to Scouting, you are making it possible for young people to have extraordinary opportunities that will allow them to embrace their true potential and become the remarkable individuals they are destined to be.
Donate Today