How to Make the Perfect Hot Chocolate Mix
Get ready for the holiday season by making this tasty treat for friends, family, teachers or Scout leaders.
WHAT YOU'LL NEED TO MAKE HOT CHOCOLATE MIX:
1⁄3 cup of each of the following:

Powdered creamer
Powdered sugar
Powdered milk

3 tablespoons of each of the following:

Crushed peppermints or candy canes
Chocolate chips
Cocoa powder
Marshmallows

A 16 oz. glass jar with lid
WHAT YOU'LL DO TO MAKE HOT CHOCOLATE MIX:
Start with a clean glass jar. Carefully layer the ingredients in the following order:
Powdered creamer
Cocoa powder
Powdered milk
Powdered sugar
Chocolate chips
Crushed peppermints
Marshmallows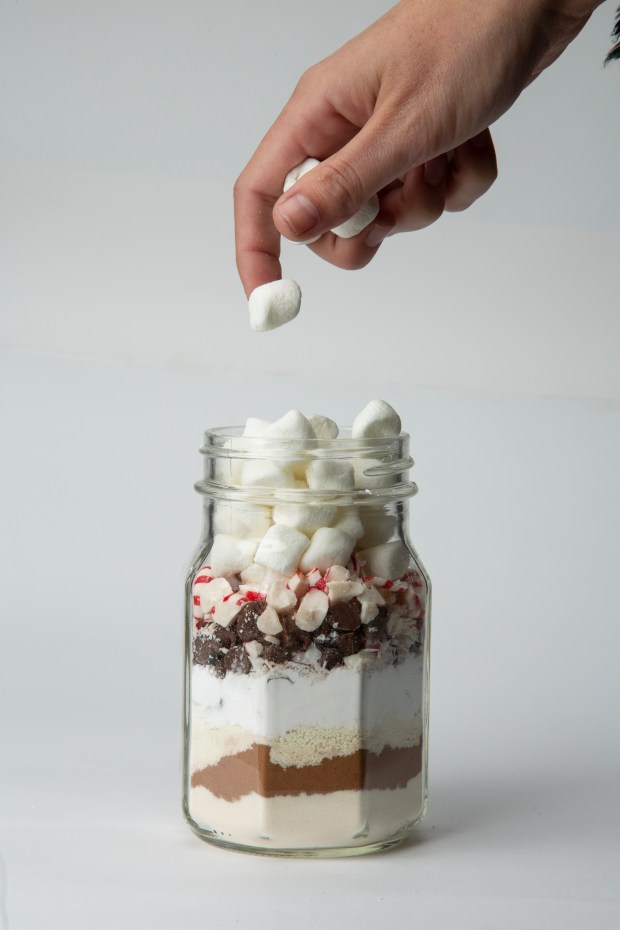 DON'T FORGET!
Customize your hot chocolate mix with ribbon and an instruction label. Download the label we made.
To Serve:
Remove marshmallows and set them aside. Use a spoon to mix the remaining ingredients.
Fill a mug with 1 cup of boiling water or milk. Add ½ cup of the mix to the boiling water. Stir. Top with marshmallows and enjoy! (Save the rest of the mix for later, or share it with your friends!)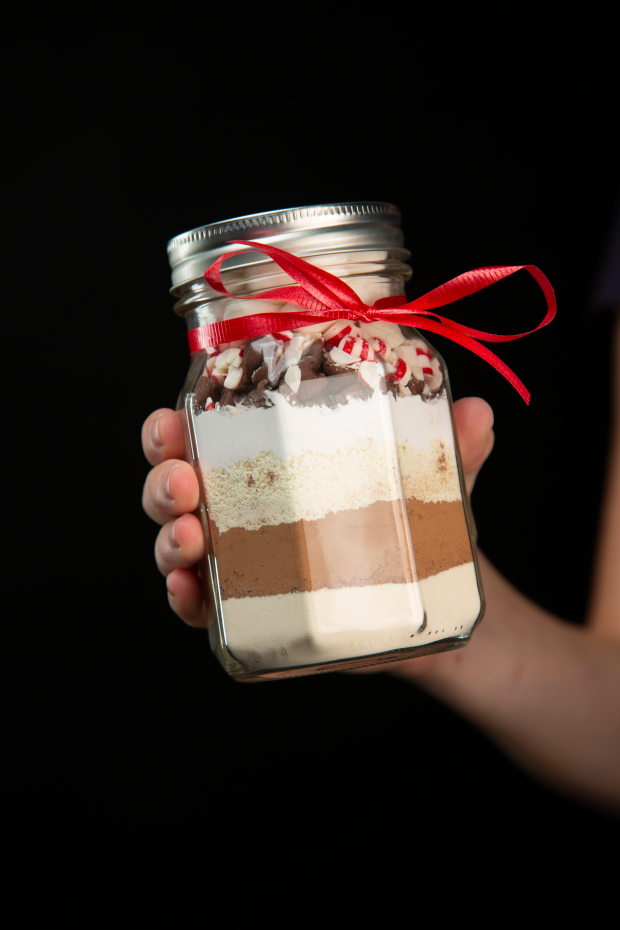 What other awesome homemade gifts do you like to whip up for your family and friends? Drop us a comment below!