Download a Printable Paper Chess Set That You Can Make at Home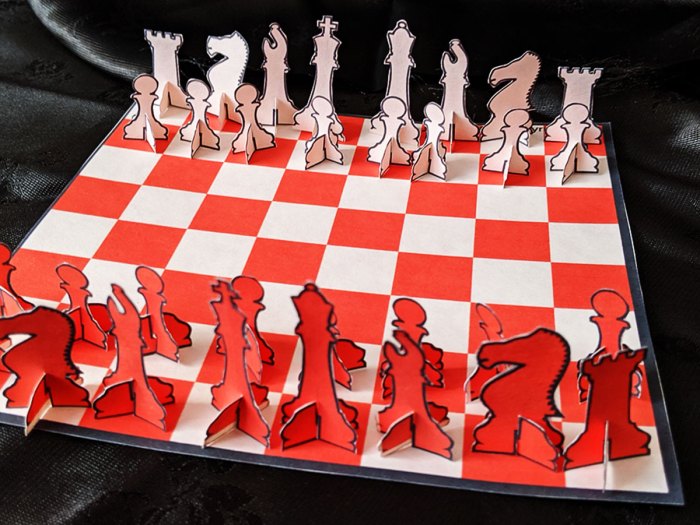 Play chess anywhere with this downloadable paper chess set. Just print out the template, cut out the pieces and start playing!
WHAT YOU'LL NEED
1 sheet of 8 1/2 x 11-inch cardstock paper (any paper will do, but thicker paper works best. You can also cut out a cereal box or FedEx envelope to the right size)
Printer
Scissors
WHAT YOU'LL DO
1. Print out the paper chess template in color or black-and-white. Use normal settings with the smallest possible margins for best results.
2. Use scissors to cut out the pieces by following the dotted lines.
3. Assemble each piece with stands.
4. Play a game of chess! Visit go.scoutlife.org/chess for tips, or check out the Chess merit badge.
Paper chess template and instructions courtesy of Matt Murray and Chess and Co.