Build your own fitness equipment
SAFETY FIRST: Ask an adult to help with tools you haven't used before.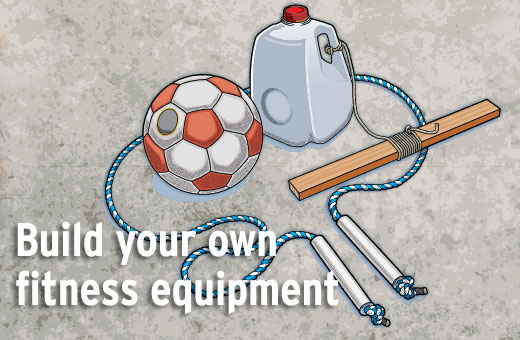 Build the strength and endurance to take part in all your adventures.
Medicine Ball
What You'll Need:
An old soccer ball, volleyball or basketball
Air nozzle to let the air out of the ball
Pointy scissors
Funnel
Enough sand to fi ll the ball
Screwdriver
Paper towels or old rags
Light sandpaper
Inner-tube patch kit
What You'll Do:
1. Let all the air out of the ball. With the scissors, poke a hole in the ball just big enough to fit the funnel in. Pour as much sand into the
ball as you can.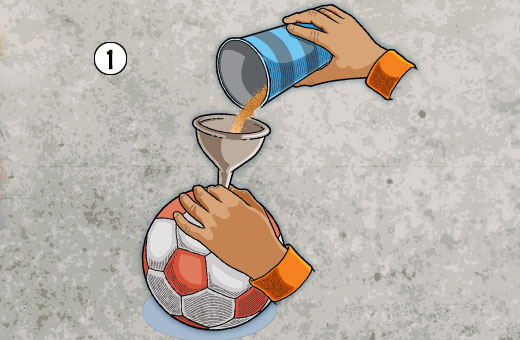 2. Using the screwdriver, poke the paper towels or rags tightly into the ball. This will fill any empty space in the ball.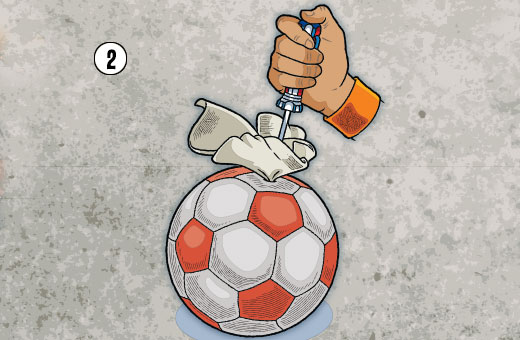 3. Sand and clean the area around the hole so you can get a strong seal when you apply the rubber patch. Following the directions on the patch kit, cover and seal the hole. You are now ready to toss your medicine ball.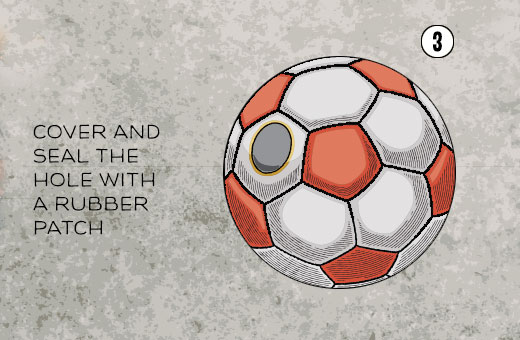 Jump Rope
What You'll Need:
Ten feet of 1⁄4″ or 5⁄16″ polyester rope. You can shorten the rope to fit your height.
Two 1⁄2″ x 7″ PVC pipes
Two 3⁄8″ non-galvanized washers
Electrical tape, to keep the rope ends from unraveling
What You'll Do:
1. Tightly tape both ends of the rope. Push the rope through the PVC pipes and the washers. Tie a knot on the ends of the rope, and your jump rope is complete.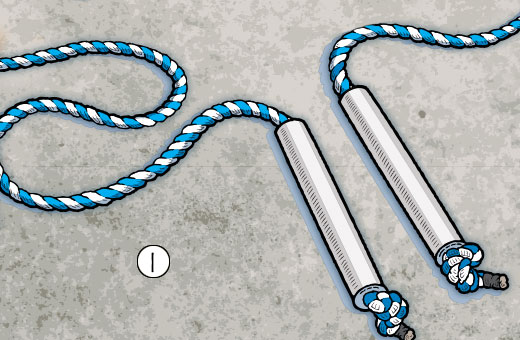 Wrist Roller
What You'll Need:
1-gallon milk jug
1″ x 2″ x 16″ board
Hand saw
Sandpaper
6′ of strong cord
What You'll Do:
1. Cut the board to size and sand it.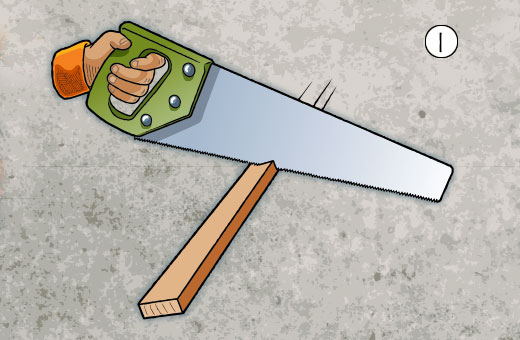 2. Tie the cord to the jug handle and onto the center of the board.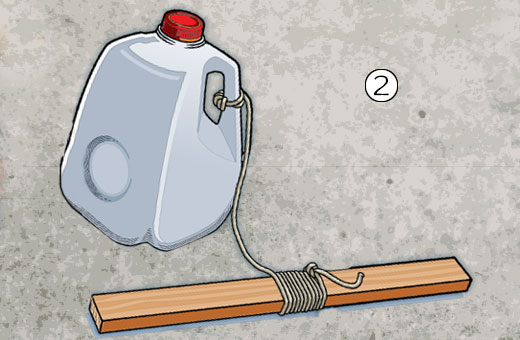 3. Fill the milk jug with water until it is the desired weight. Your wrist roller is complete.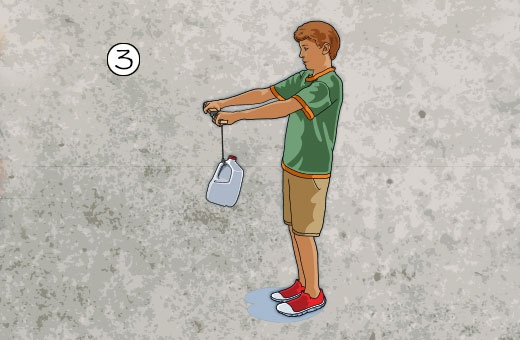 ---
Important Note: Please only upload photos of your project. Because of privacy rules, we can't post any photos that show people's faces. Always ask for your parent's permission before uploading anything to a website.
---
Inspire Leadership, Foster Values: Donate to Scouting
When you give to Scouting, you are making it possible for young people to have extraordinary opportunities that will allow them to embrace their true potential and become the remarkable individuals they are destined to be.
Donate Today