How to Build a PVC Sprinkler for Summertime Fun
SAFETY FIRST: Ask an adult to help with tools you haven't used before.
Cool off with this backyard summertime sprinkler system made from PVC pipes.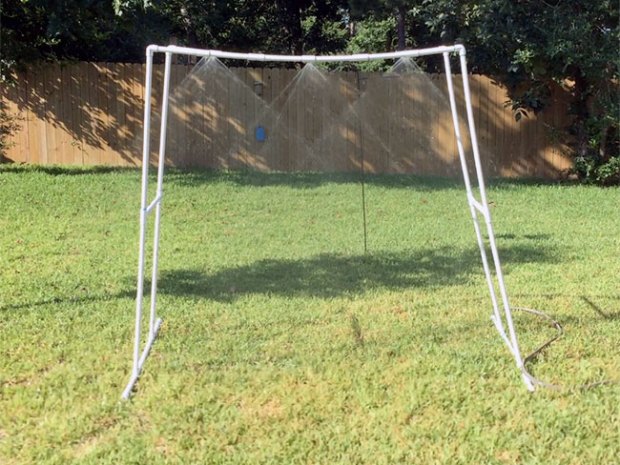 WHAT YOU'LL NEED
Five 3⁄4″ x 10′ PVC pipes
Following the cutting diagram below, cut the following lengths from the five 3⁄4″ x 10′ PVC pipes:
Eight 36″ pieces
Six 24″ pieces
Four 12″ pieces
12 10″ pieces
The following are 3⁄4″ fittings:
Four 90-degree elbows
12 T-connections
Three end caps
Six 3⁄4″ to 1⁄2″ reducer Ts
One hose connector
The following are 1⁄2″ fittings:
Six 1⁄4 pattern shrub sprinkler heads
Six 6″ cut-off risers
Pencil
Measuring tape
Fine-tooth saw or pipe cutter
PVC glue
Sandpaper
Eye protection
WHAT YOU'LL DO
1. Follow the cutting diagram below and cut all the pieces to length. Sand the ends of each piece.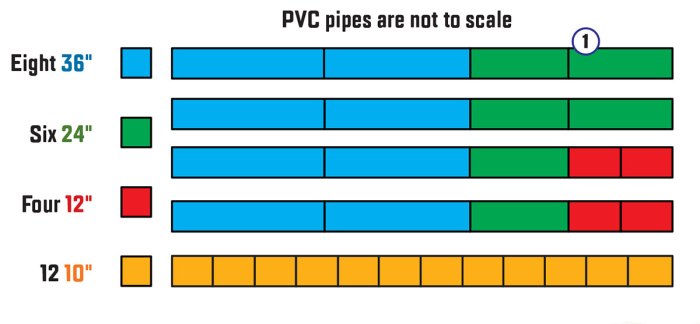 2. Glue together the four 6′ vertical uprights. Connect the uprights with 2′ braces. These are the sides of the frame.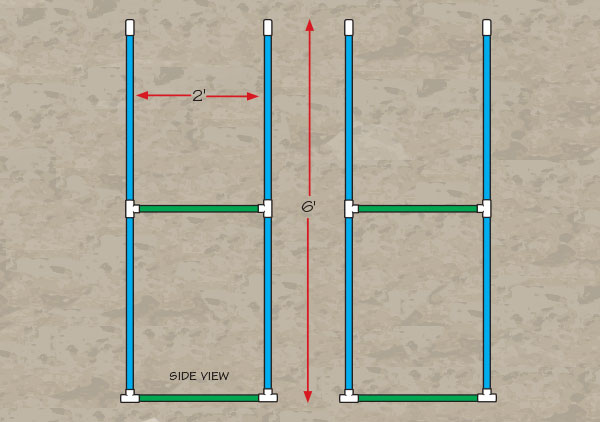 3. Complete the horizontal ground support legs by gluing on the 1′ end pieces. Glue on the end caps and hose connector.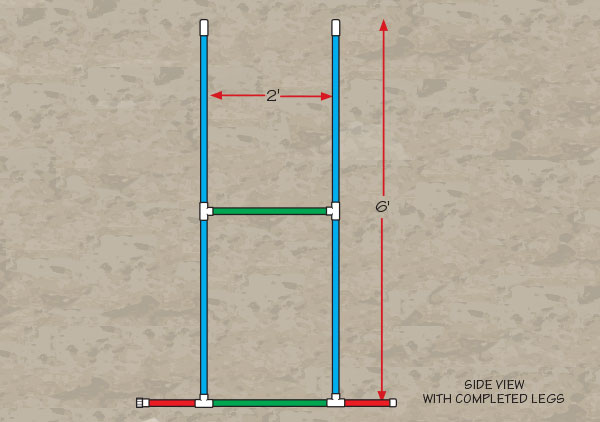 4. Glue together the top two 5′ cross pieces. Connect them with two 2′ braces.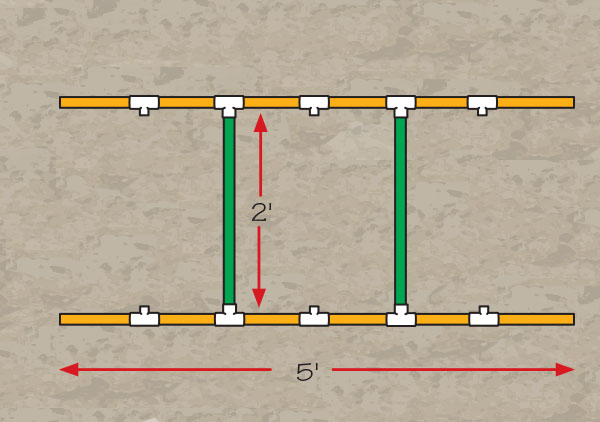 5. Glue the assembled 5′ top section to the 6′  vertical leg assembles. Screw in the six cut-off risers and shrub sprinkler heads.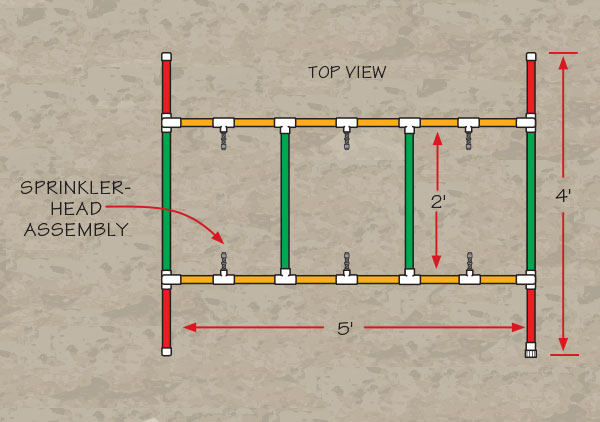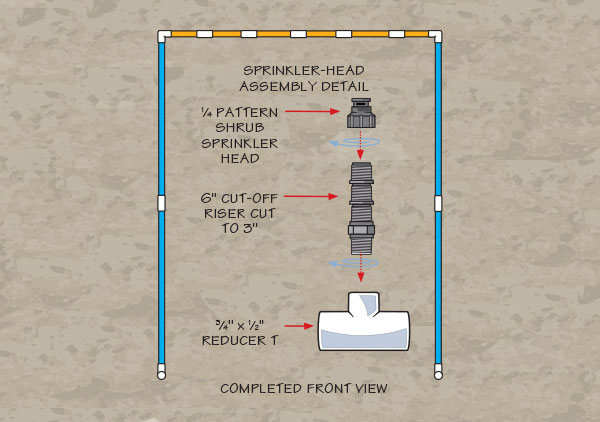 6. Attach a water hose, and your project is complete. Remember, always follow local water restrictions and use this sprinkler in an area where you'll be watering the grass while you play.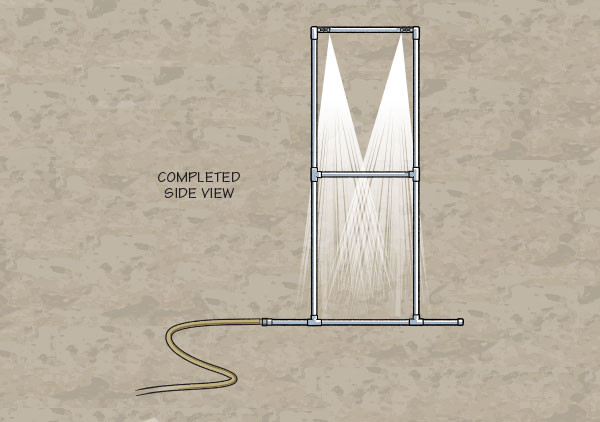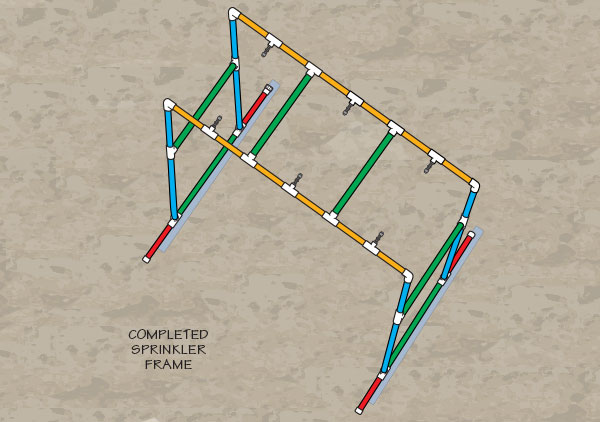 ---
PHOTOS OF COMPLETED PROJECT
Check out these photos of the completed project sent to us by Boys' Life readers. If you have a photos of a BL Workshop project, please use the form below to send them to us.
---
Important Note: Please only upload photos of your project. Because of privacy rules, we can't post any photos that show people's faces. Always ask for your parent's permission before uploading anything to a website.
---