Make a Rustic Concrete Candle Holder
SAFETY FIRST: Ask an adult to help with tools you haven't used before.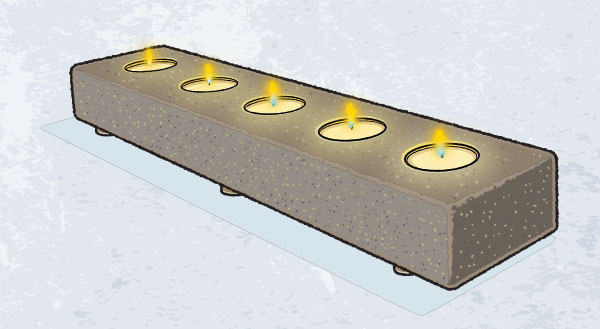 This stylish tea light candle holder makes a great gift.
WHAT YOU'LL NEED
Two 1″ x 4″ x 17 1⁄2″ boards
Two 1″ x 4″ x 3 1⁄2″ boards
One 1″ x 16″ board
Six  1⁄2″ x  1⁄2″ long wooden dowels
Six  1⁄2″ x 1″ long wooden dowels
Cross-cut saw
Drill and 3⁄32″ drill bit (To pre-drill all screw holes)
22 1 1⁄4″ wood screws
Six 1″ wood screws
One 10-lb box of quick-drying cement
Spray cooking oil
Bucket in which to mix the cement
Kitchen gloves
Garden trowel
10 tea light candles
Dust mask
Coarse sandpaper
Hammer
Glue gun
Six 1⁄2″ felt furniture pads
WHAT YOU'LL DO
1. Cut all the frame boards and dowels to size.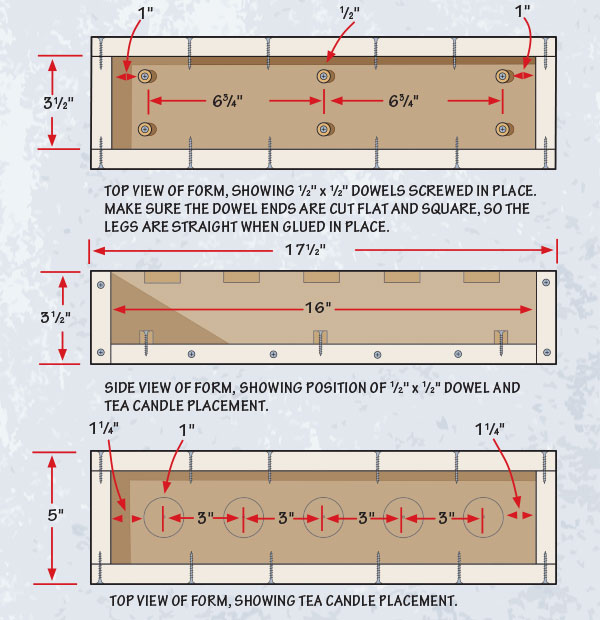 2. Assemble the wooden cement form and place it on a level surface.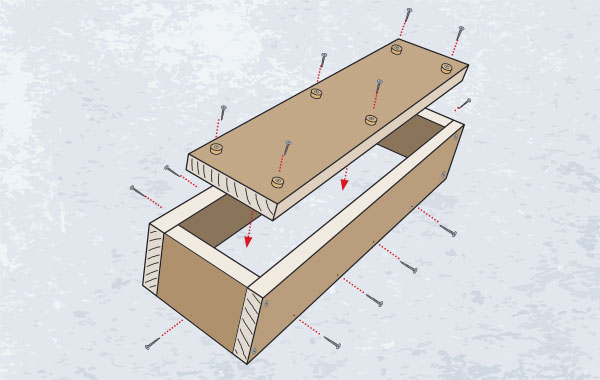 3. Spray a liberal amount of cooking oil inside the form so the hardened concrete will not stick to the wood form.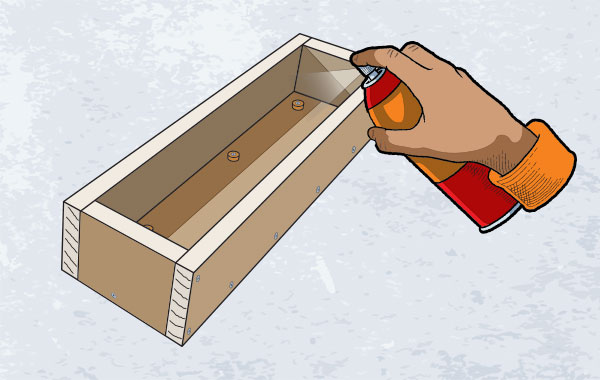 4. Follow the cement mixing directions and trowel the cement into the form. Oil the five tea candles and push them into the wet cement. Lightly tap the sides of the form with the hammer to help level the cement.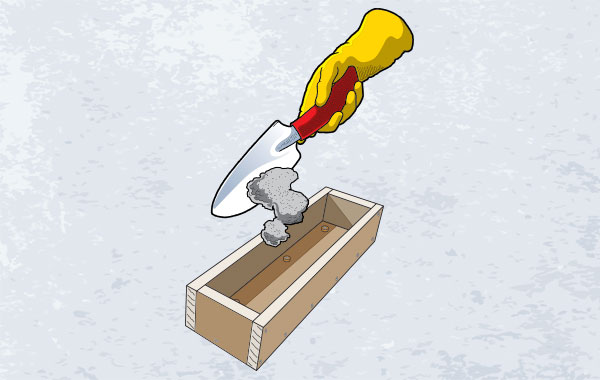 5. When the cement is nearly hardened, carefully remove the five embedded tea candles and discard. The cement hardens quickly, so keep an eye on it. Smooth and widen the sides and bottom of the empty candle holes with a strip of sandpaper glued to a dowel. This will slightly enlarge the candle holes so the tea candles will drop in easily when the candle holder is complete.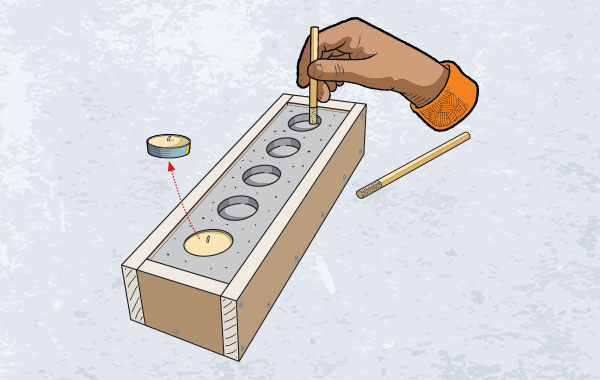 6. After the cement is completely hardened, unscrew the form and carefully remove it, saving the bottom for last. Put on the dust mask and sand all the edges and corners. Use the glue gun to glue the 1⁄2″ x 1″ wooden dowels into the holes in the bottom of the candle holder. These will be the feet. Glue the felt pads onto the bottom of each dowel. Drop five tea candles into place. Your concrete candle holder is complete.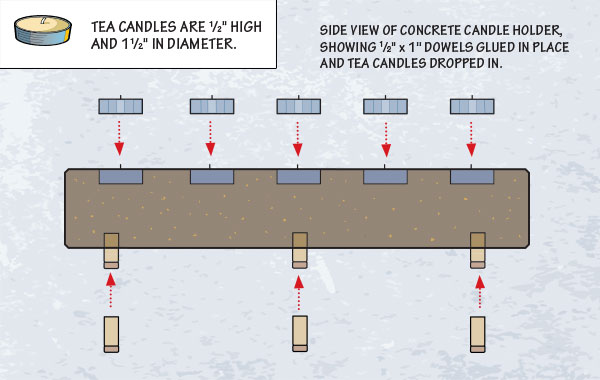 PHOTOS OF COMPLETED PROJECT
Check out these photos of the completed project sent to us by Boys' Life readers. If you have a photos of a BL Workshop project, please use the form below to send them to us.
---
Important Note: Please only upload photos of your project. Because of privacy rules, we can't post any photos that show people's faces. Always ask for your parent's permission before uploading anything to a website.
---
Inspire Leadership, Foster Values: Donate to Scouting
When you give to Scouting, you are making it possible for young people to have extraordinary opportunities that will allow them to embrace their true potential and become the remarkable individuals they are destined to be.
Donate Today