How to Make and Decorate Holiday Sugar Cookies
SAFETY FIRST: Ask an adult to help with tools you haven't used before.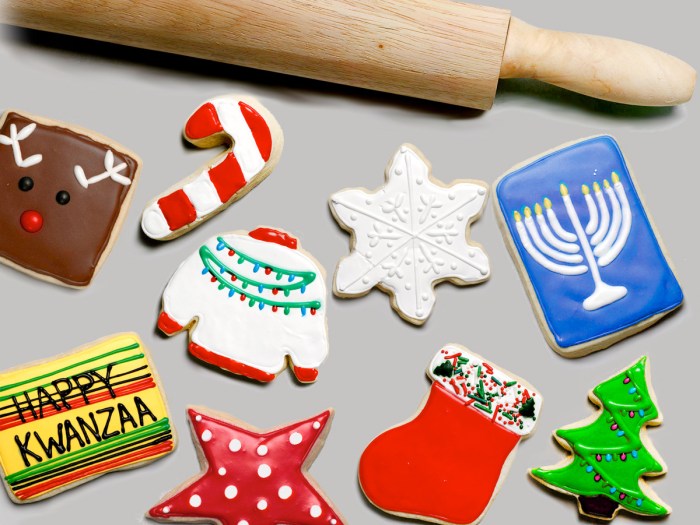 The holiday season is here! Celebrate with these sweet treats that you can make and decorate yourself. Don't forget to scroll down for pro decorating tips!
WHAT YOU'LL NEED TO MAKE SUGAR COOKIES
5 ½ cups flour
2 tablespoons baking soda
1 teaspoon baking powder
1 cup salted butter, softened
3 cups white sugar
2 eggs
1 teaspoon vanilla
Holiday-shaped cookie cutters
Nonstick foil
Large bowl
2 cookie sheets for baking
Mixer
Cooling rack
Rolling pin
Whisk
Spatula
WHAT YOU'LL NEED TO MAKE ICING FOR DECORATING
1 cup powdered sugar
Water
Gel food coloring
Small bowl
Spoon
Optional: sandwich bag, tape and scissors
WHAT YOU'LL DO TO MAKE SUGAR COOKIES
STEP 1. Preheat the oven to 375 degrees. Line two cookie sheets with foil.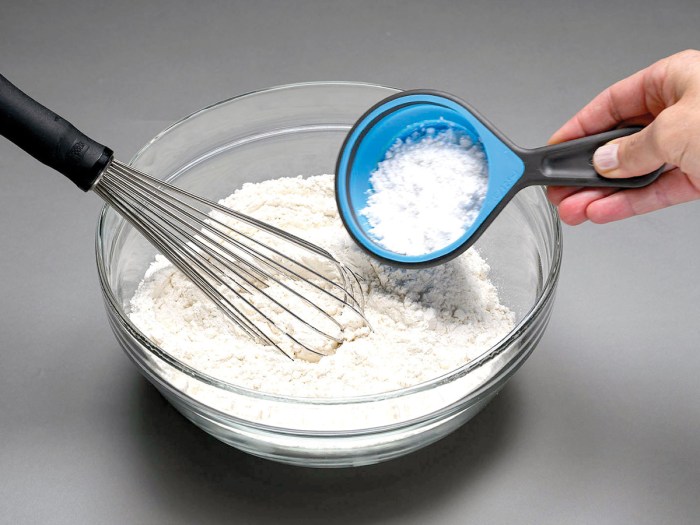 STEP 2. In a large bowl, add flour, baking soda and baking powder. Stir with a wire whisk to sift. Set aside.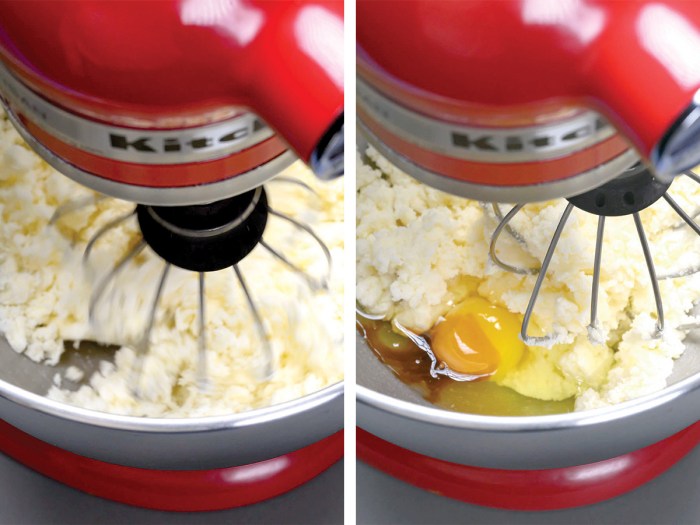 STEP 3. With a mixer, cream butter and sugar. Add eggs and vanilla. Next, slowly add dry ingredients until dough is well mixed.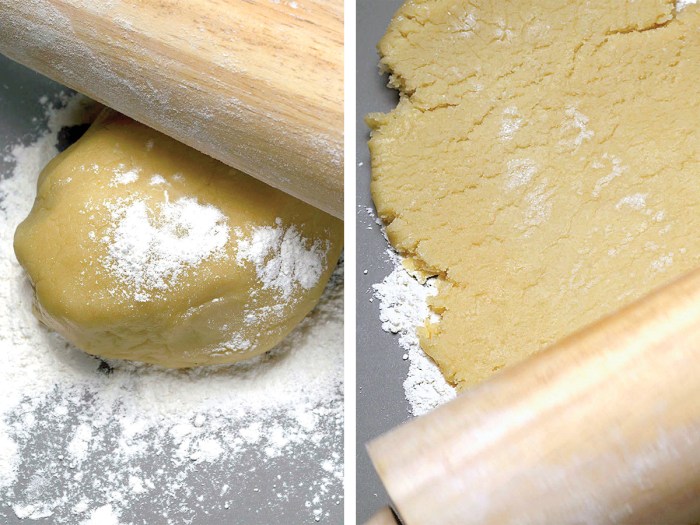 STEP 4. Sprinkle some flour on your counter. Next, form a ball of dough approximately 3 inches, and roll the dough about 1⁄4″ thick using the rolling pin.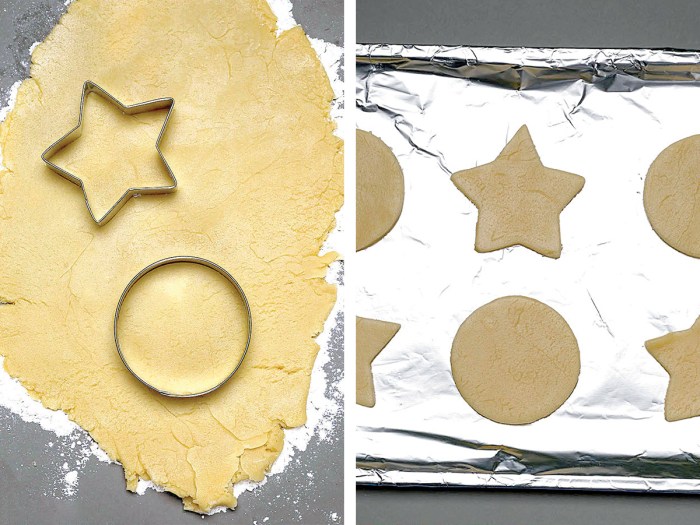 STEP 5. Use cookie cutters to cut dough into shapes. Place on prepared cookie sheets at least 1″ apart. Bake 8-10 minutes. Cookies should be light in color and soft to the touch.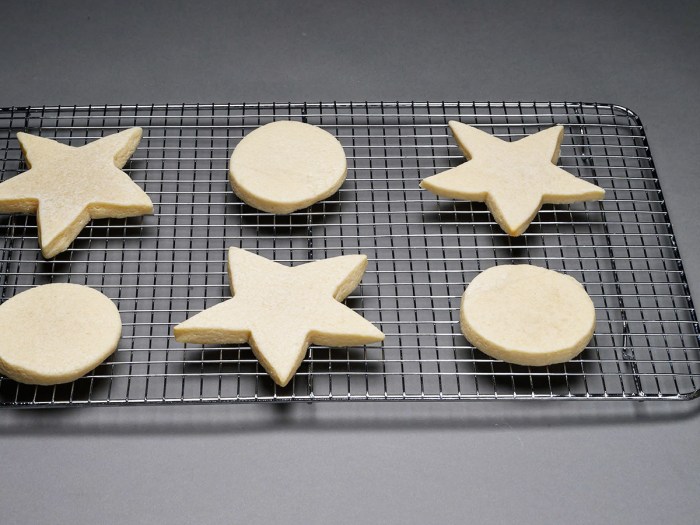 STEP 6. Cool 2 minutes and move to the cooling rack using a spatula.
Cookie tips: Sugar cookies taste best when soft, not crispy. A cookie is baked when it no longer has a glass finish on the top.
WHAT YOU'LL DO TO MAKE ICING FOR DECORATING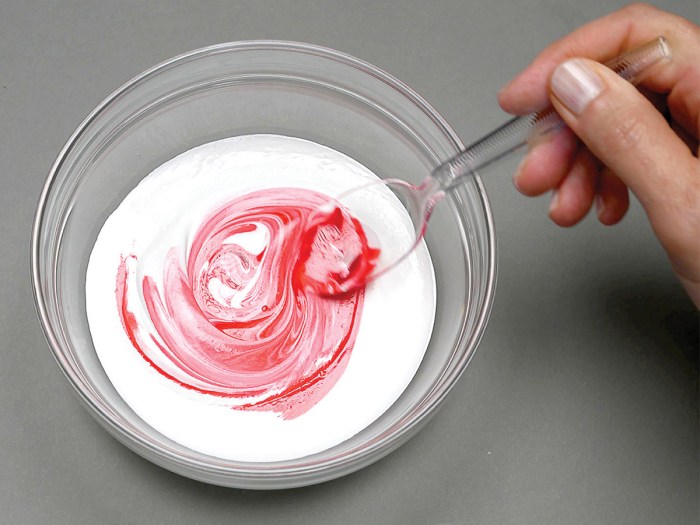 STEP 1. Put powdered sugar in a small bowl. Add water 1 tablespoon at a time, stirring between each one to get a thick but movable consistency. Next, add two drops of food coloring and stir. Note: This recipe makes enough icing for one color.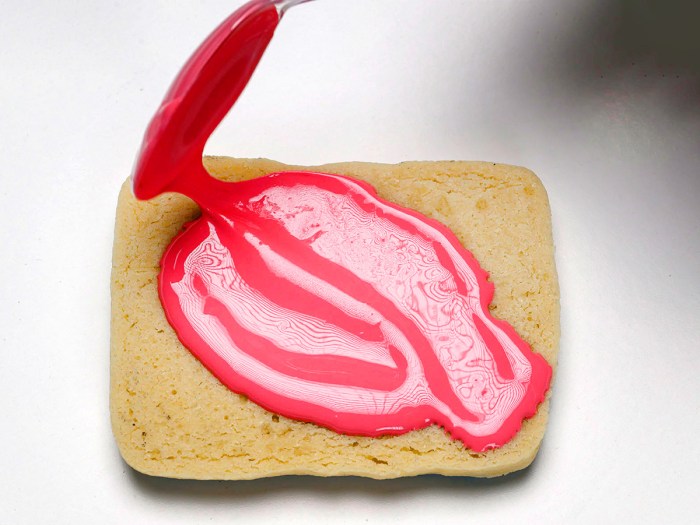 STEP 2. Apply icing to cookies using a spoon. You can also put the icing in a piping bag or sandwich bag, twist it and tape it to close. Next, snip off a small hole from the tip of the bag. When you squeeze the bag, you can "draw" designs on your cookies. Repeat this step for each color you use.
Icing tips: With Christmas cookies, consider mixing one green batch and one red batch of icing. For Hanukkah cookies, consider one blue batch and one white batch of icing. Kwanzaa cookies require three batches of colors: red, green and black.
HOW TO DECORATE YOUR COOKIES
Check out some fun decorating methods and tips in these videos:
Decoration tips: Holiday-colored sprinkles add fun! Use candy googly eyes and take creativity to another level.
---
Important Note: Please only upload photos of your project. Because of privacy rules, we can't post any photos that show people's faces. Always ask for your parent's permission before uploading anything to a website.
---
Inspire Leadership, Foster Values: Donate to Scouting
When you give to Scouting, you are making it possible for young people to have extraordinary opportunities that will allow them to embrace their true potential and become the remarkable individuals they are destined to be.
Donate Today