Use Thanksgiving Leftovers to Make a Turkey Yelper or Necklace
SAFETY FIRST: Ask an adult to help with tools you haven't used before.
Native Americans crafted turkey calls and necklaces from turkey bones. Put your Thanksgiving leftovers to good use with these projects.
Primitive technology expert Dan Coates suggests starting with the turkey call (or yelper). That way, if you mess up, you can use those bones for the beads and try again with the other set of wing bones.
TURKEY BONE CALL (OR YELPER)
Take this bird caller out in the field to lure wild turkeys. Use it to imitate different turkey calls or yelps, like this one:
What You'll Need
Turkey bones
Hacksaw or coping saw
Stiff wire or wooden skewers
Dish detergent
Saucepan
3% hydrogen peroxide
Knife
Leather lace
Sandpaper
Glue
Pencil or fine-tip market
What You'll Do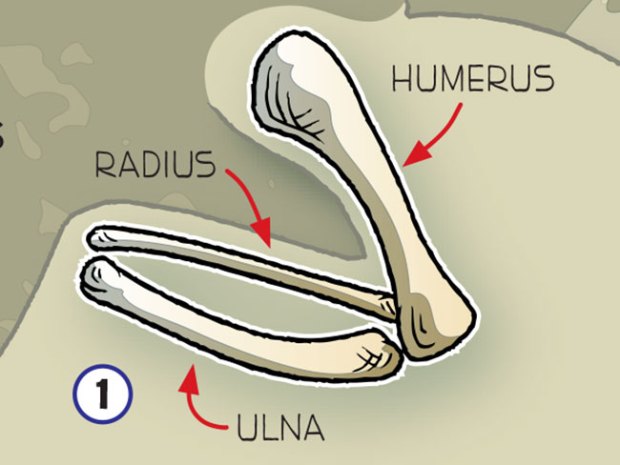 1. Take the three largest wing bones as shown above.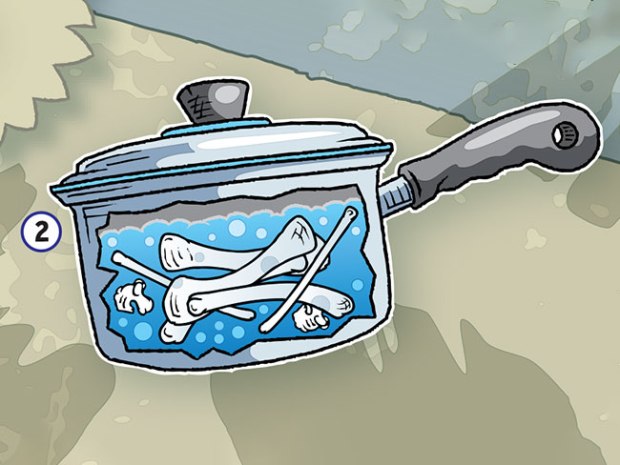 2. Add one teaspoon of dish detergent and the bones into a saucepan of water. Boil for about an hour, rinse and let cool.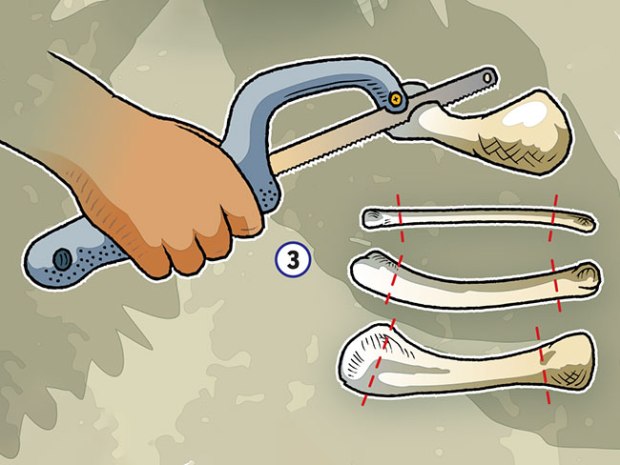 3. While the bones are still wet, saw the ends off the wing bones.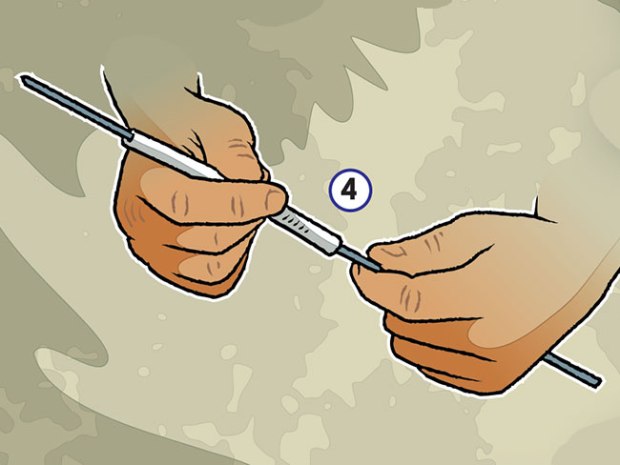 4. Use the wire or skewers to clean out as much marrow as possible. Scrape the outside of the bones with a knife. Boil again as in Step 2. You can brighten the bones by soaking them overnight in 3% hydrogen peroxide. (DO NOT use bleach, which will weaken the bones.) Rinse the bones, and let them dry completely.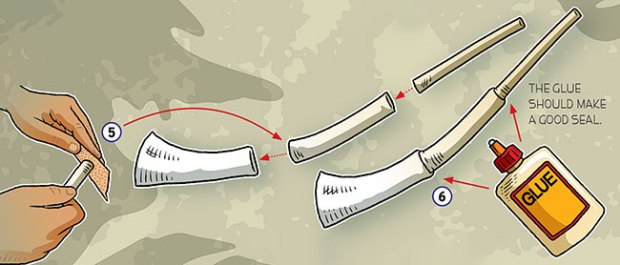 5. Sand and shape the bones so they fit snugly inside each other.
6. Glue the yelper together.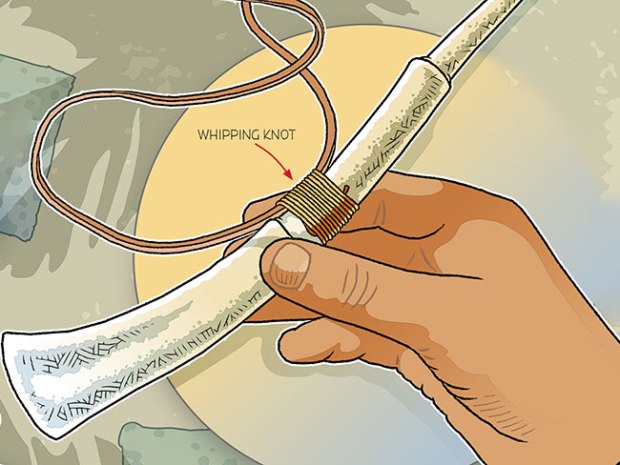 7. Use the leather lace to make a lanyard for carrying the yelper around your neck. You can tie the lanyard to the yelper using a whipping knot.
How to Use the Yelper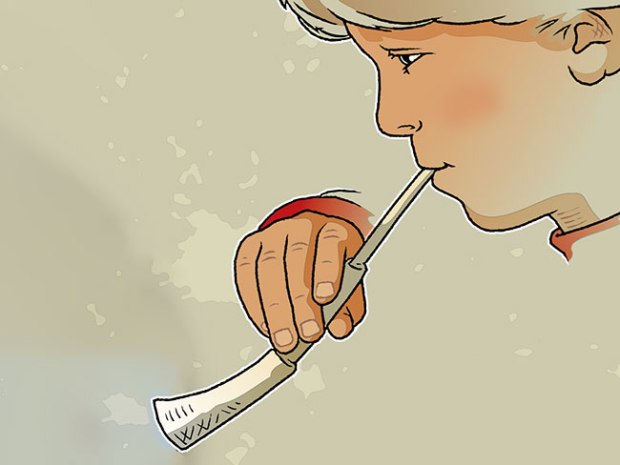 Hold the turkey caller down like a recorder. Suck on the small end, making a short, smooching sound. The sound you'll hear is a "yelp," not "gobble-gobble-gobble."
Watch and listen as Sam R., of Troop 28, demonstrates on his homemade turkey yelper:
---
TURKEY BONE NECKLACE
What You'll Do
Choose two vertebrae from the back bones and the three largest wing bones. Follow steps 2 through 4 above. The only difference is you'll be cutting several necklace beads as shown.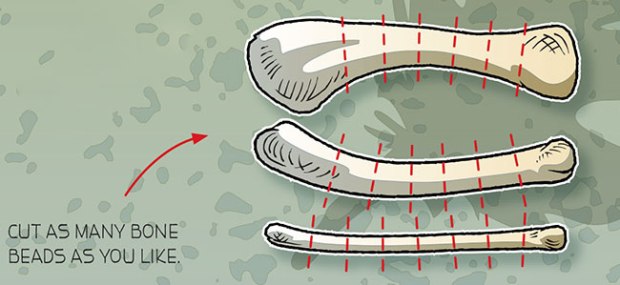 Sand the two vertebrae flat, glue them together and set aside to dry. Clean and sand all the necklace pieces, and slide them onto a length of string or leather lace. To keep smaller-diameter beads from sliding into larger ones, tie an overhand knot between beads.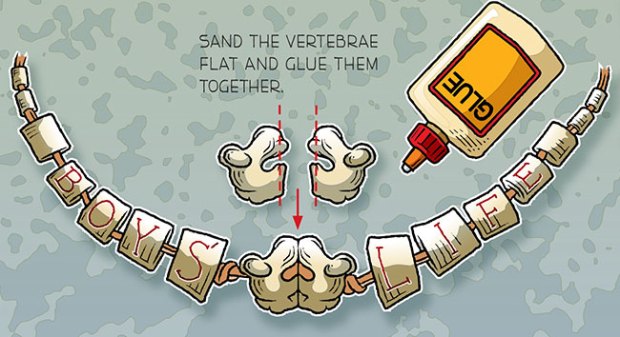 Using your knife, carefully scratch your initials or a pattern into the bone beads. Color with pencil or marker and rub off excess, leaving a tint inside the scraping, which will make it look like scrimshaw. Seal with a thin layer of white glue.
---
PHOTOS OF COMPLETED PROJECTS
Check out these photos of the completed projects sent to us by Boys' Life readers. If you have a photos of a BL Workshop project, please use the form below to send them to us.
---
Important Note: Please only upload photos of your project. Because of privacy rules, we can't post any photos that show people's faces. Always ask for your parent's permission before uploading anything to a website.
---
Inspire Leadership, Foster Values: Donate to Scouting
When you give to Scouting, you are making it possible for young people to have extraordinary opportunities that will allow them to embrace their true potential and become the remarkable individuals they are destined to be.
Donate Today