How to start a fish aquarium
SAFETY FIRST: Ask an adult to help with tools you haven't used before.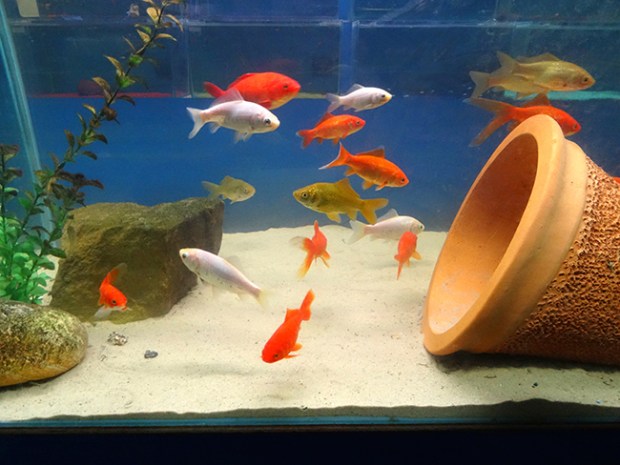 Having an aquarium is cool — and easy! Here's how to start yours.
WHAT TO DO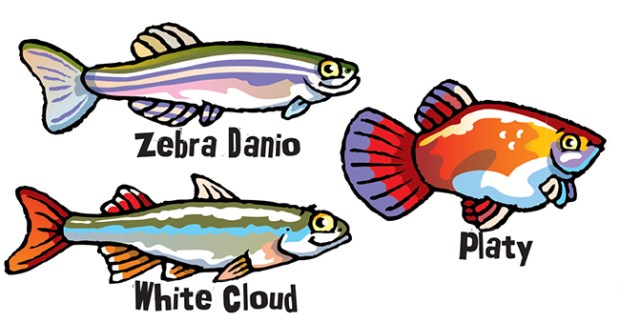 Pick starters. Starter fish are more able to adapt to a new tank. Zebra Danios, White Clouds, and Platys are great starters.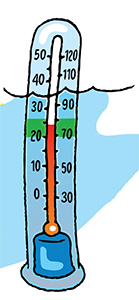 Pick fish that get along with each other. For example, don't stick two male betas together; they will fight. Also, think twice if you want to add cichlids — they're territorial. Labyrinth fish such as Gourami are calm.
Remove chlorine from the water. Buy water-cleaning drops at the pet store.
Regularly check the water temperature with an aquarium thermometer.
Do partial water changes to keep the water clean and your fish healthy. Don't change all the water at once. Your fish might have trouble adapting in there is too much change.
Use the right equipment for cleaning — bucket, net, filter and siphon.
WHAT NOT TO DO
Don't overfeed.
Don't put things in the tank unless you are sure they are safe. Some woods and rocks can be bad for your fish. Never use meal. Shells aren't safe for most tanks, either.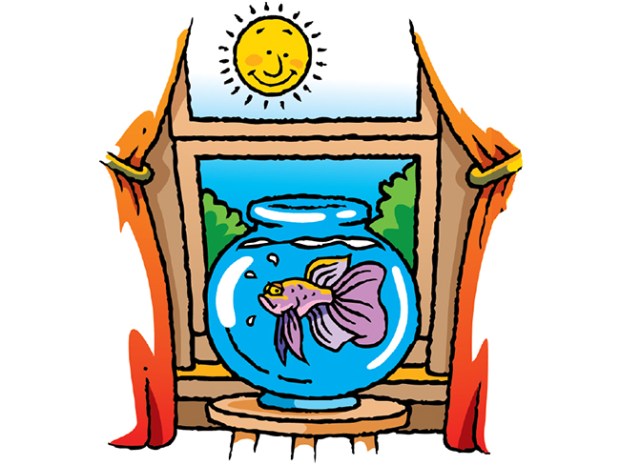 Don't put your tank in a window or next to an air conditioner or heater.
Don't buy fish from dirty tanks or ones that have sick or dead fish in them.
Don't buy only one of a "schooling fish." These like to be in groups. Neon Tetras, Zebra Danios and Tiger Barbs are schooling fish.
Don't make stops when bringing your fish home. Get it home and into its new environment as quickly as possible.
Don't put fish in the tank right away. Float the bag in the tank for about 10 minutes so the temperature matches better.
Don't add too many fish at one time.
Don't buy fish before you set up your tank.
WHAT TO ASK AT THE STORE
How big will the fish grow?
How many fish can you keep in your aquarium? (This depends on the size and kind of fish you buy, and the size of your tank.)
What do the fish eat?
Do the fish need a heater?
CHECK OUT THESE FUN AQUARIUM WEB SITES
The Shedd Aquarium: shedd.org
The Monterey Bay Aquarium: montereybayaquarium.org
---
Important Note: Please only upload photos of your project. Because of privacy rules, we can't post any photos that show people's faces. Always ask for your parent's permission before uploading anything to a website.
---