Make a "10,000-Year-Old" Lamp Shade
SAFETY FIRST: Ask an adult to help with tools you haven't used before.
Cave paintings have been around for thousands of years. Light up your own bedroom "cave" with this torn-paper lamp shade.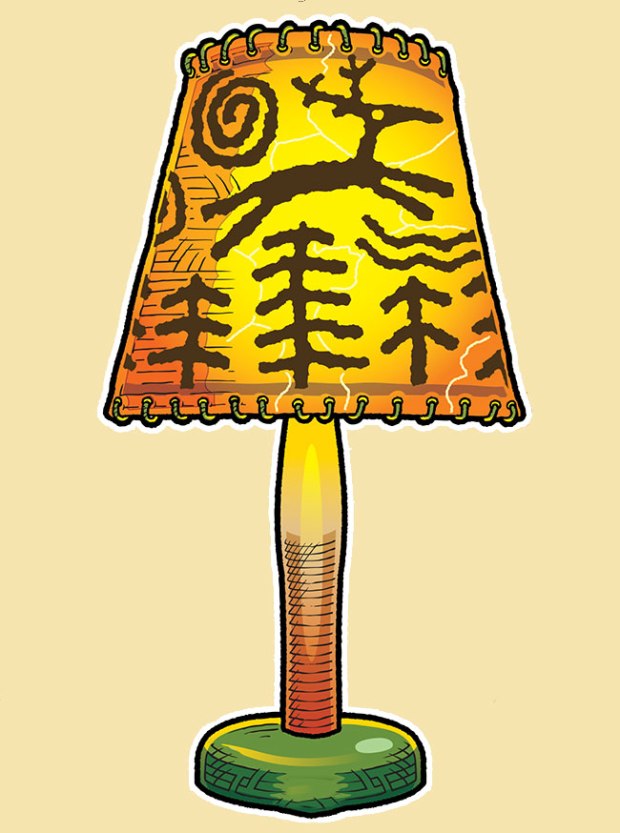 WHAT YOU'LL NEED
Old lamp shade (light colored, preferably white)
Junk mail (uncoated paper with no printing)
Brown paper grocery bag
Glue
Sponge or cloth
Used coffee grounds
Scissors
Paintbrush
Pencil
Shallow baking pans
WHAT YOU'LL DO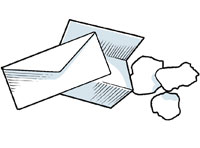 Step 1: Tear junk mail into different shapes.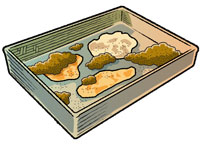 Step 2: Wrinkle the paper, flatten it out in the pan and rub wet coffee grounds into it. With a sponge or damp cloth, rub away any leftover grounds.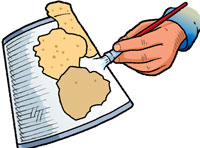 Step 3: While the paper is still damp, brush white glue on the back and press the torn paper onto the lamp shade. Make sure there are no bubbles or loose edges. Apply more paper, overlapping pieces as you go. Allow more than 1/2 inch of paper to protrude beyond the top and bottom. Continue until you cover the entire shade.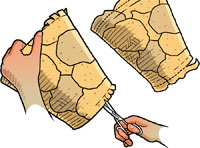 Step 4: Cut away the excess paper from the top and bottom of the shade, leaving a clean 1/2-inch overlap. Create tabs by making vertical cuts every 1/2 inch around the top and bottom of the shade.
Brush extra glue on the inside of the tabs and fold them over the shade. Work around the shade, pressing the tabs down until they stay in place.
Option: You can punch holes and thread heavy string around the top and bottom.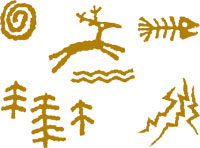 Step 5: Draw your cave drawings on a brown grocery bag. Carefully tear out the drawings. Wrinkle them up, smooth them out and dampen them with a sponge or cloth. Brush glue on the back and paste onto your lamp shade.
Step 6: Brush a coat of glue over the entire lamp shade and let it dry. Turn on your lamp, and your room instantly looks like a fire-lit cave.
---
Important Note: Please only upload photos of your project. Because of privacy rules, we can't post any photos that show people's faces. Always ask for your parent's permission before uploading anything to a website.
---