Inside the December 2014 Issue
Here's what you'll find inside the December 2014 issue of Boys' Life magazine. Remember, many articles are exclusive to the printed magazine and are not available online.
To subscribe to Boys' Life magazine, please visit http://scoutlife.org/subscribe.
On the December 2014 cover
Igloos in Paradise
When done right, an igloo can keep you nice and cozy even on the coldest winter night.
---
This month's other features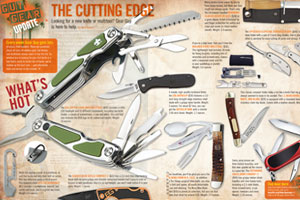 The Cutting Edge
Looking for a new knife or multitool? Gear Guy is here to help.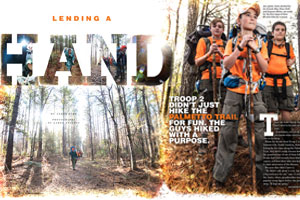 Lending a Hand
Troop 2 didn't just hike the Palmetto Trail for fun. The guys hiked with a purpose.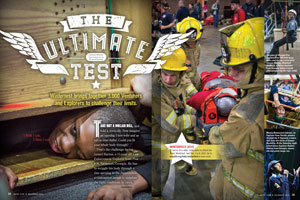 The Ultimate Test
Winterfest brings together 3,000 Venturers and Explorers to challenge their limits.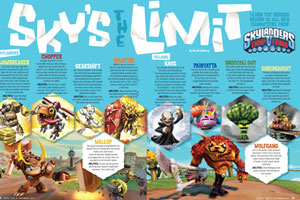 Sky's the Limit
Learn the origins behind 10 all-new characters from Skylanders Trap Team.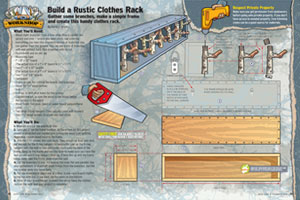 BL Workshop: Build a rustic clothes rack
Gather some branches, make a simple frame and create this handy clothes rack.
---
Only in our Boy Scout edition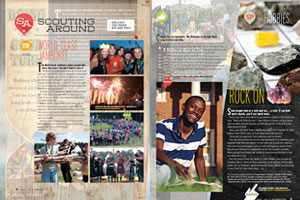 Scouting Around
The World Jamboree, VFW scholarships, starting a rock collection.
• Visit the Scouting Around blog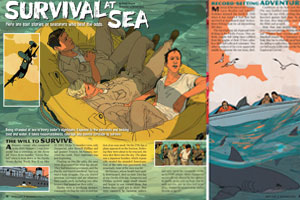 Survival at Sea
Four stories of seafarers who beat the odds.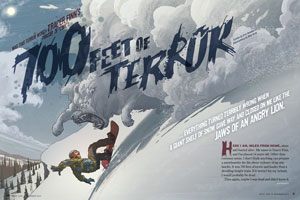 Fiction: 700 Feet of Terror
"Everything turned terribly wrong when a giant shelf of snow gave way and closed on me like the jaws of an angry lion."
---
Only in our Cub Scout edition
Let's Look at Mount Everest
Read it! Color it! Get it all in this special Cub Scout section.
---
Links
Click here to see all the links featured in the December 2014 issue of Boys' Life!
---
And more!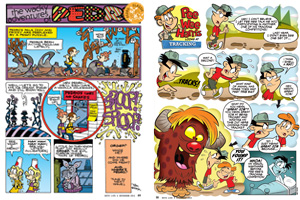 Look for the regular score of comics, jokes, games, Scouts in Action, Tradin' Post and more! Only in the DECEMBER issue of Boys' Life!
• The Wacky Adventures of Pedro
• Pee Wee Harris
• Scouts in Action
• More S.I.A.
Inspire Leadership, Foster Values: Donate to Scouting
When you give to Scouting, you are making it possible for young people to have extraordinary opportunities that will allow them to embrace their true potential and become the remarkable individuals they are destined to be.
Donate Today