Inside the July 2015 issue
Here's what you'll find inside the July 2015 issue of Boys' Life magazine. Remember, many articles are exclusive to the printed magazine and are not available online.
To subscribe to Boys' Life magazine, please visit http://scoutlife.org/subscribe.
On the July 2015 cover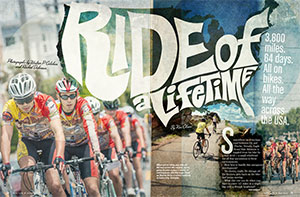 RIDE OF A LIFETIME
3,800 miles. 64 days. All on bikes. All the way across the USA.
• Watch a slideshow of their journey
---
This month's other features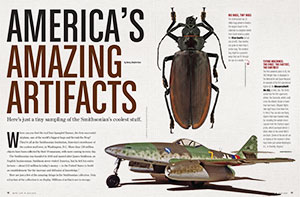 AMERICA'S AMAZING ARTIFACTS
Here's a tiny sampling of the Smithsonian's coolest stuff.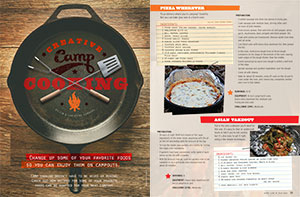 CREATIVE CAMP COOKING
Change up some of your favorite foods so you can enjoy them on campouts.
• Favorite recipes adapted for camp cooking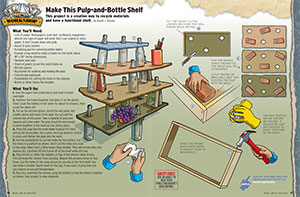 BL WORKSHOP: MAKE A PULP-AND-BOTTLE SHELF
This project is a creative way to recycle materials and have a functional shelf.
---
Only in our Boy Scout edition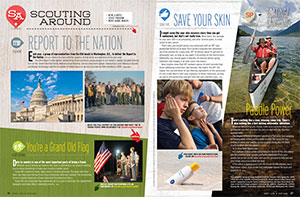 SCOUTING AROUND
Paddle Power: Before a canoe trip, make sure you know what you're getting into and that you have the skills to deal with the situation appropriately.
• Visit the Scouting Around blog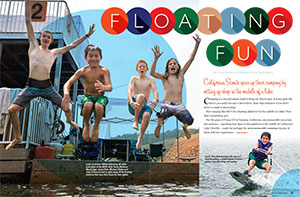 FLOATING FUN
California Scouts spice up their camping by setting up shop in the middle of a lake.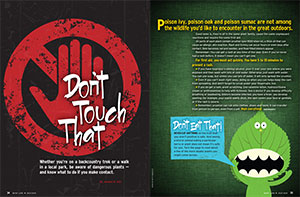 DON'T TOUCH THAT
Whether you're on a backcountry trek or a walk in a local park, be aware of dangerous plants — and know what to do if you make contact.
• Take the poisonous plants quiz
---
Only in our Cub Scout edition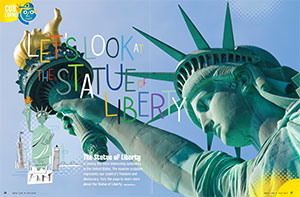 LET'S LOOK AT THE STATUE OF LIBERTY
Read it! Color it! Get it all in this special Cub Scout section.
---
And more!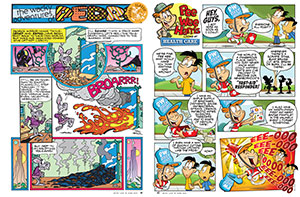 Look for the regular score of comics, jokes, games, Scouts in Action, Tradin' Post and more! Only in the July 2015 issue of Boys' Life!
• The Wacky Adventures of Pedro
• Pee Wee Harris
• Scouts in Action
• More S.I.A.
---
Inspire Leadership, Foster Values: Donate to Scouting
When you give to Scouting, you are making it possible for young people to have extraordinary opportunities that will allow them to embrace their true potential and become the remarkable individuals they are destined to be.
Donate Today