Inside the September 2017 issue
Here's what you'll find inside the September 2017 issue of Boys' Life magazine. Remember, many articles are only available to subscribers and are not available online.
Please visit Boyslife.org/subscribe to subscribe to the print or digital editions of Boys' Life magazine.
---
SEPTEMBER 2017 FEATURES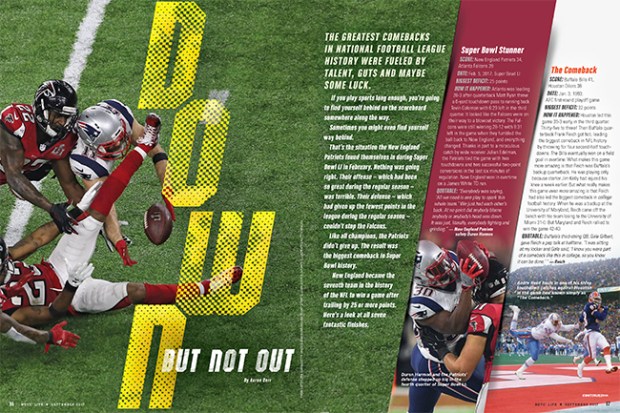 Down But Not Out
The greatest comebacks in National Football League history were fueled by talent, guts and maybe some luck.
---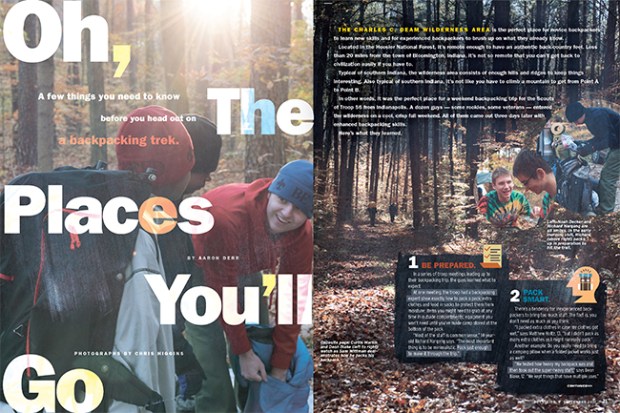 Oh, the Places You'll Go
A few things you need to know before you head out on a backpacking trek.
---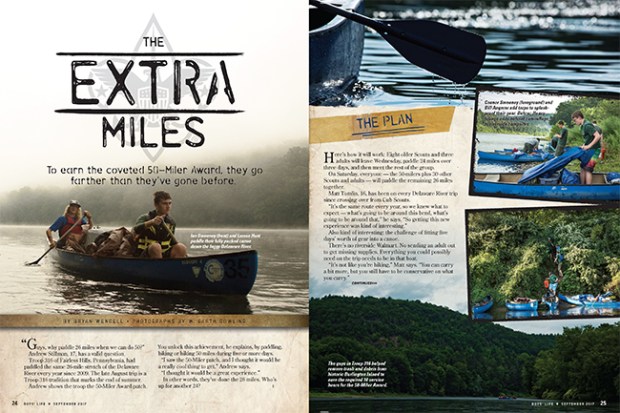 The Extra Miles
To earn the coveted 50-Miler Award, they go farther than they've gone before.
---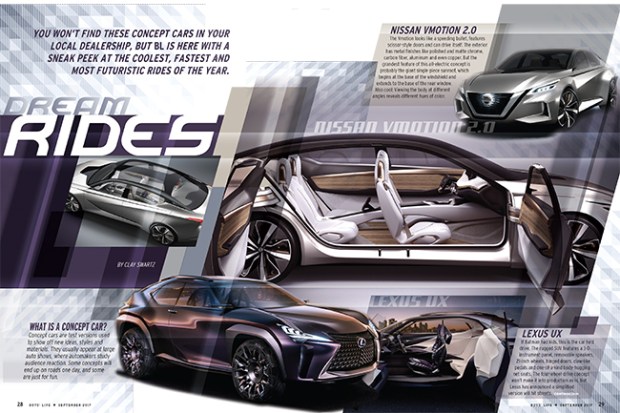 Dream Rides
You won't find these concept cars in your local dealership, but BL is here with a sneak peek at the coolest, fastest and most futuristic rides of the year.
---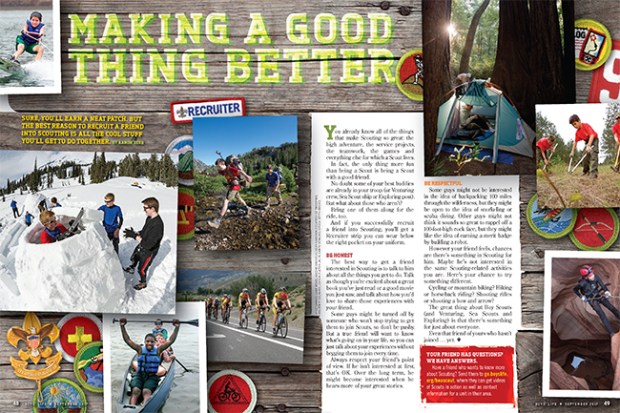 Making a Good Thing Better
Recruit a friend into Scouting to share all the cool stuff you'll get to do.
---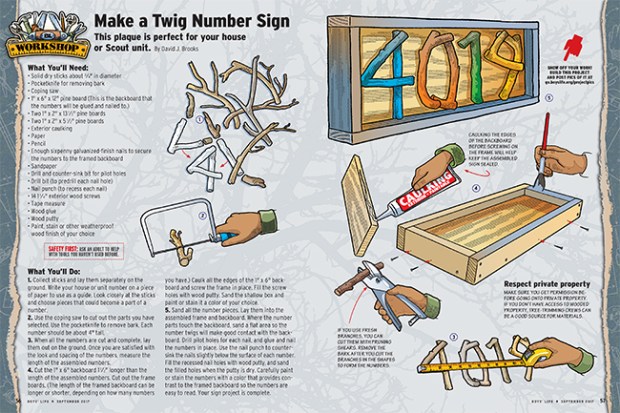 BL Workshop: Make a Twig Number Sign
View the Aug. 21 solar eclipse with this shoebox solar viewer.
---
ONLY IN OUR BOY SCOUT EDITION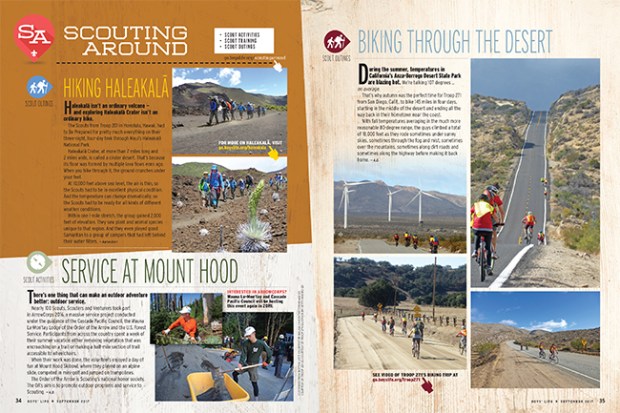 Scouting Around
Staying on the Map: Map-and-compass skills are an important part of staying safe in the wilderness.
• Visit the Scouting Around blog
---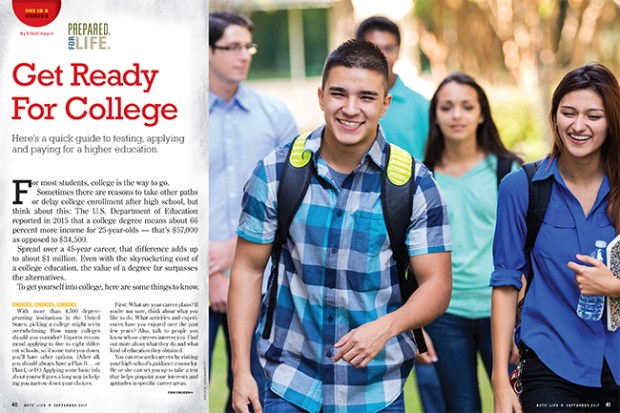 Prepared For Life: Get Ready for College
Here's a quick guide to testing, applying and paying for a higher education.
---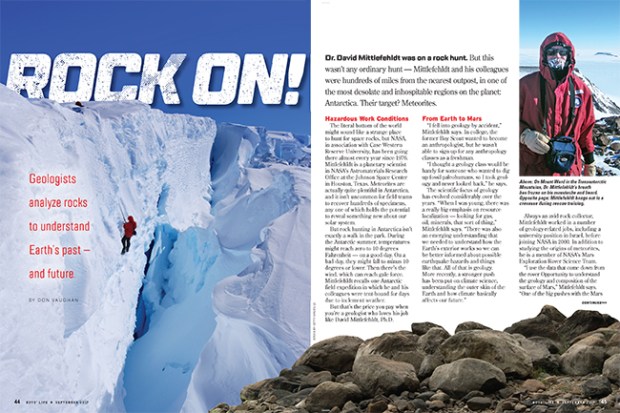 Cool Jobs: Geologist
Rock on! Geologists analyze rocks to understand Earth's past — and future.
---
ONLY IN OUR CUB SCOUT EDITION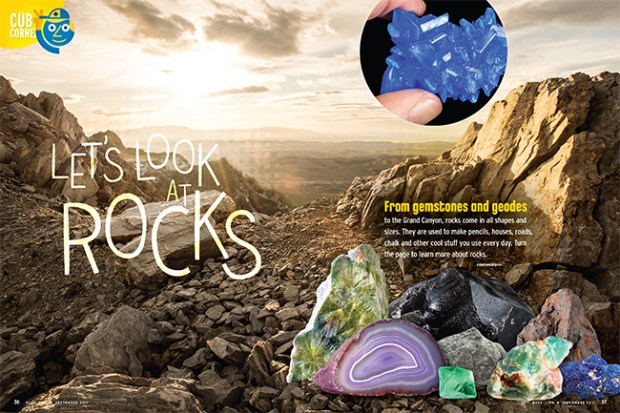 Let's Look at Rocks
Read it! Color it! Get it all in this special Cub Scout section.
---
AND MORE!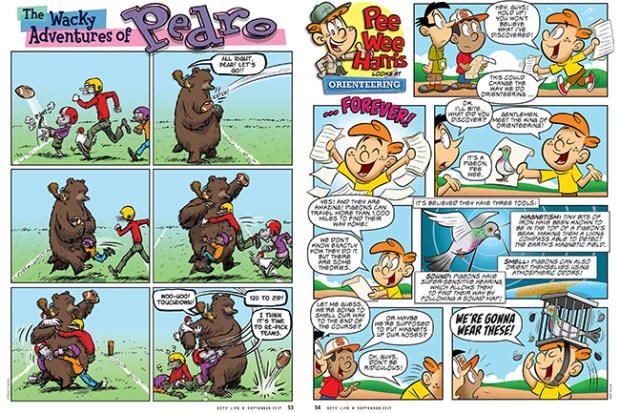 Look for the regular score of comics, jokes, games, Scouts in Action, Tradin' Post and more! Only in the September 2017 issue of Boys' Life!
• The Wacky Adventures of Pedro
• Pee Wee Harris
• Scouts in Action
• More S.I.A.
---
Inspire Leadership, Foster Values: Donate to Scouting
When you give to Scouting, you are making it possible for young people to have extraordinary opportunities that will allow them to embrace their true potential and become the remarkable individuals they are destined to be.
Donate Today