Inside the April 2018 issue
Here's what you'll find inside the April 2018 issue of Boys' Life magazine. Remember, many articles are only available to subscribers and are not available online.
Please visit Boyslife.org/subscribe to subscribe to the print or digital editions of Boys' Life magazine.
---
APRIL 2018 FEATURES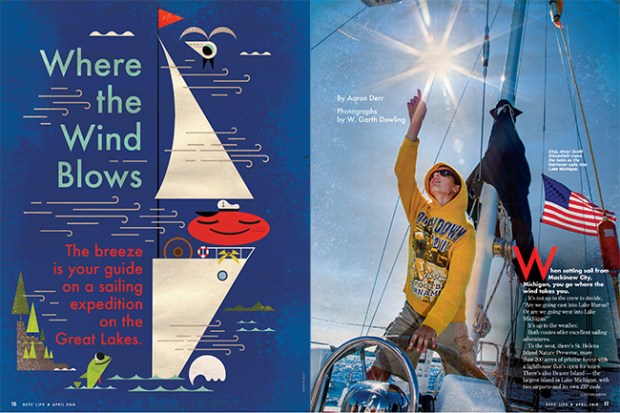 Where the Wind Blows
The breeze is your guide on a sailing expedition on the Great Lakes.
---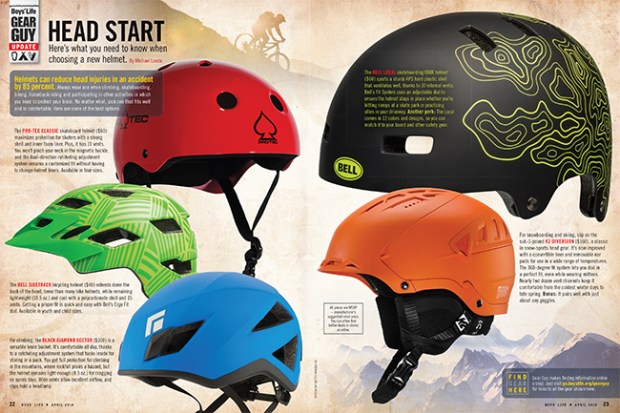 Gear Guy: Head Start
Here's what you need to know when choosing a new helmet.
• How to buy a safe and comfortable helmet
---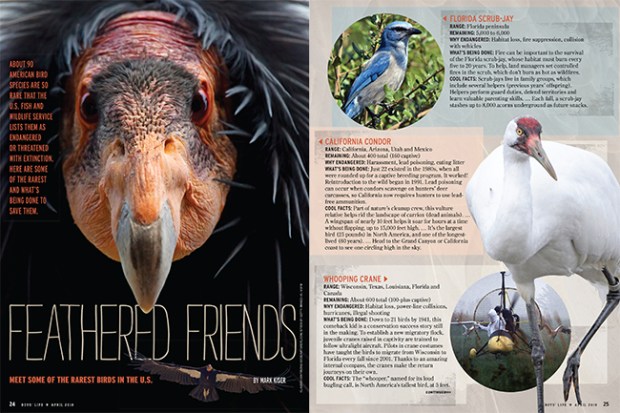 Feathered Friends
Meet some of the rarest birds in the U.S.
---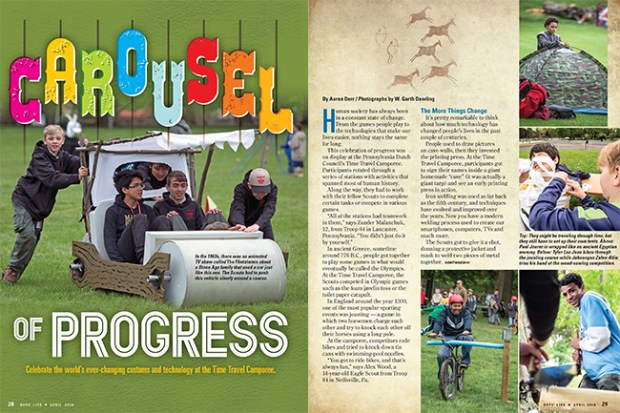 Carousel of Progress
Celebrate the world's ever-changing customs and technology at the Time Travel Camporee.
---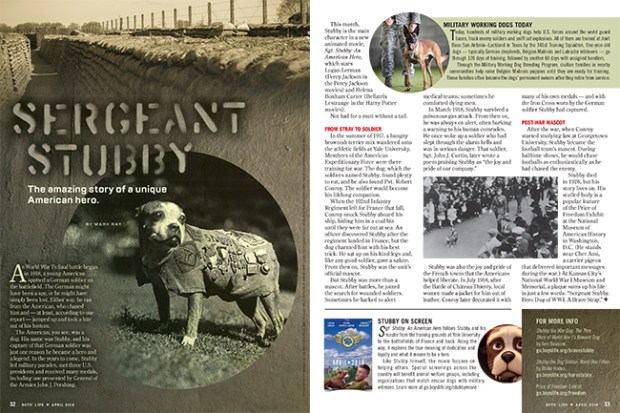 Sergeant Stubby
The amazing story of a unique American hero.
---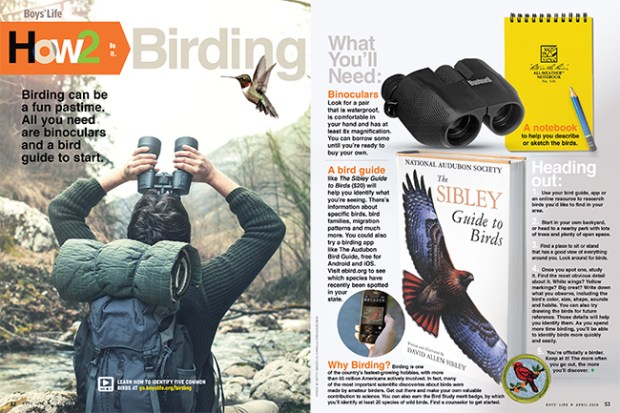 BL How To: Become a Birder
Birding can be a fun pastime. All you need are binoculars and a bird guide to start.
• How to identify five common birds
---
ONLY IN OUR BOY SCOUT EDITION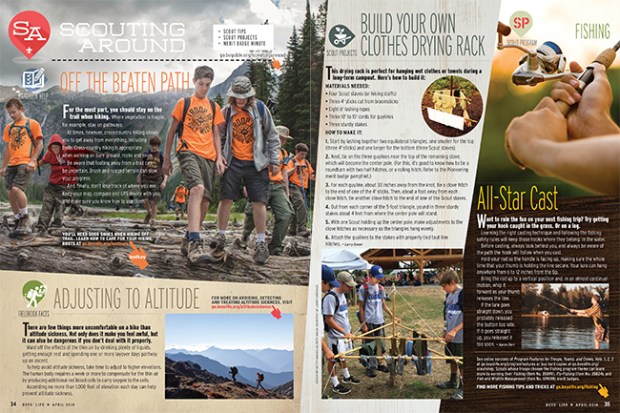 Scouting Around
All-Star Cast: Learning the right casting technique and following the fishing safety rules will keep those hooks where they belong: in the water.
• Visit the Scouting Around blog
---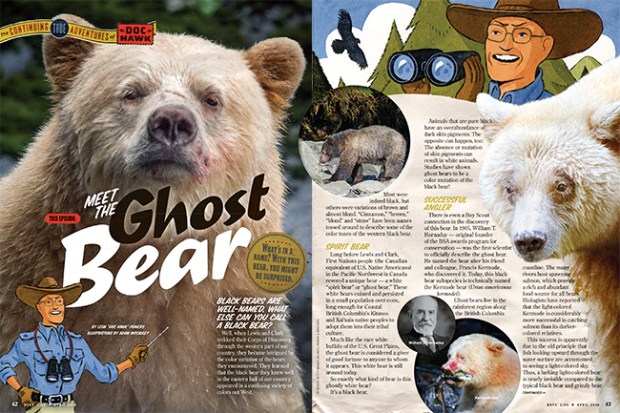 Doc Hawk: Meet the Ghost Bear
What's in a name? With this bear, you might be surprised.
---
ONLY IN OUR CUB SCOUT EDITION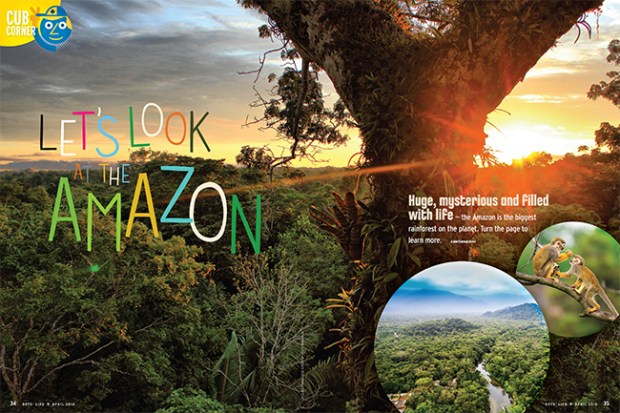 Let's Look at the Amazon
Read it! Color it! Get it all in this special Cub Scout section.
---
AND MORE!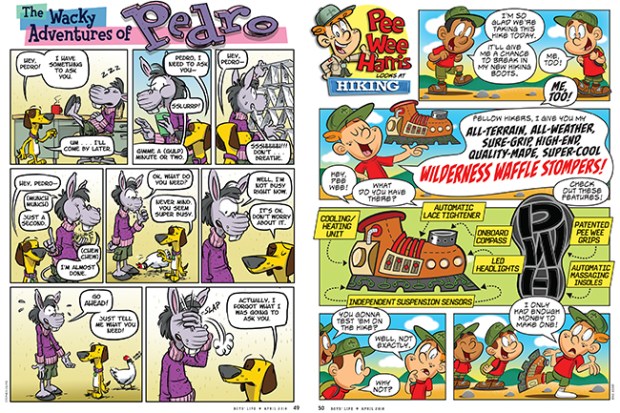 Look for the regular score of comics, jokes, games, Scouts in Action, Tradin' Post and more! Only in the April 2018 issue of Boys' Life!
• The Wacky Adventures of Pedro
• Pee Wee Harris
• Scouts in Action
• More S.I.A.
---
Inspire Leadership, Foster Values: Donate to Scouting
When you give to Scouting, you are making it possible for young people to have extraordinary opportunities that will allow them to embrace their true potential and become the remarkable individuals they are destined to be.
Donate Today