Inside the March 2022 Issue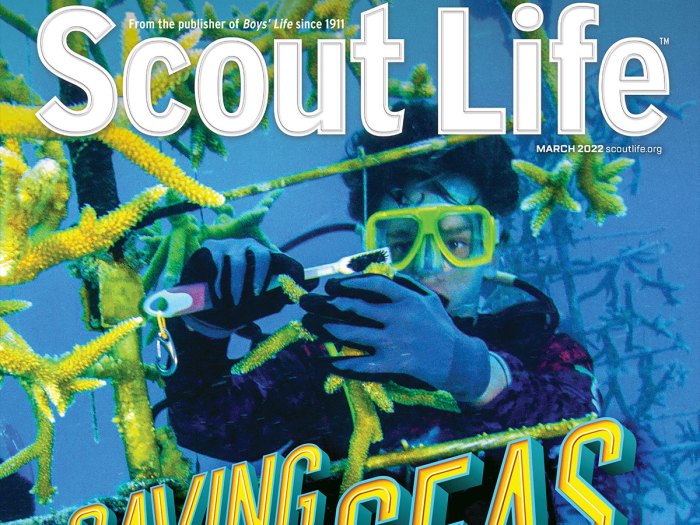 Here's what you'll find inside the March 2022 issue of Scout Life magazine. Remember, many articles are only available to subscribers and are not available online.
Please visit scoutlife.org/subscribe to subscribe to the print or digital editions of Scout Life magazine.
---
MARCH 2022 FEATURES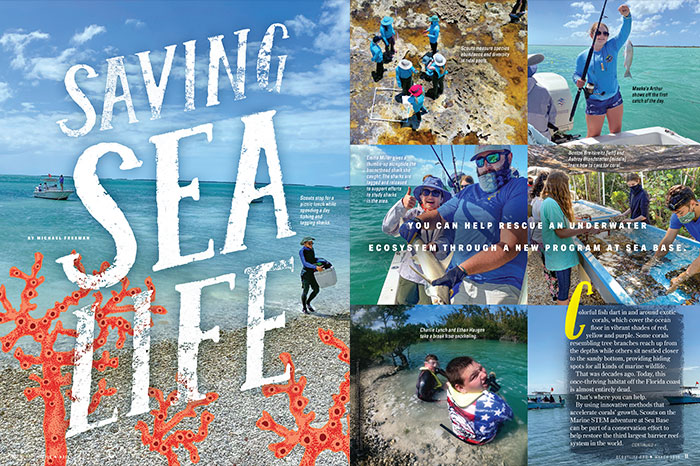 SAVING SEA LIFE
You can help rescue an underwater ecosystem through a new program at Sea Base.
• Video: Scouts Help Save Coral Reefs Through a New Sea Base Program
---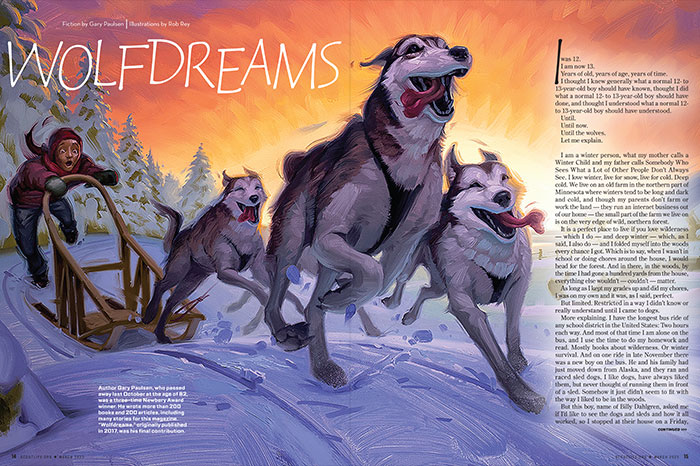 FICTION: WOLFDREAMS BY GARY PAULSEN
I thought I understood what a normal 12- to 13-year-old boy should have understood. Until now. Until the wolves.
• Read Wolfdreams by Gary Paulsen
---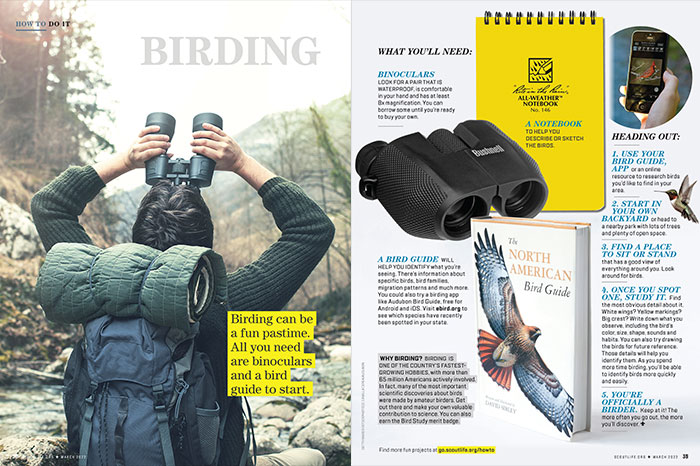 SL HOW TO DO IT: GO BIRDING
Birding can be a fun pastime. All you need are binoculars and a bird guide to start.
---
ONLY IN OUR SCOUTS BSA EDITION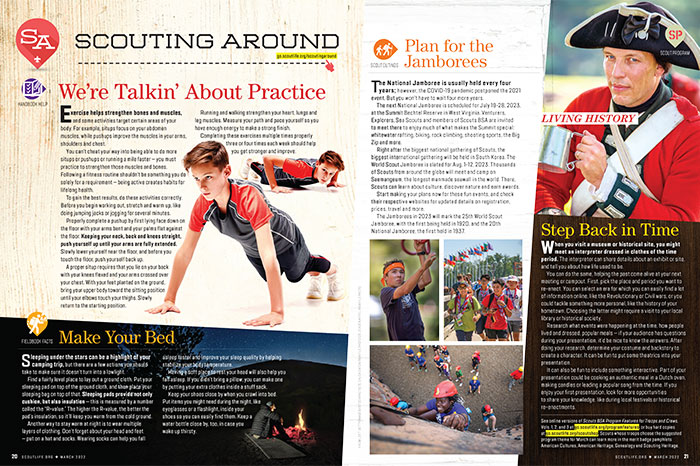 SCOUTING AROUND: STEP BACK IN TIME
You can help the past come alive at your next meeting or campout.
• Visit the Scouting Around blog
---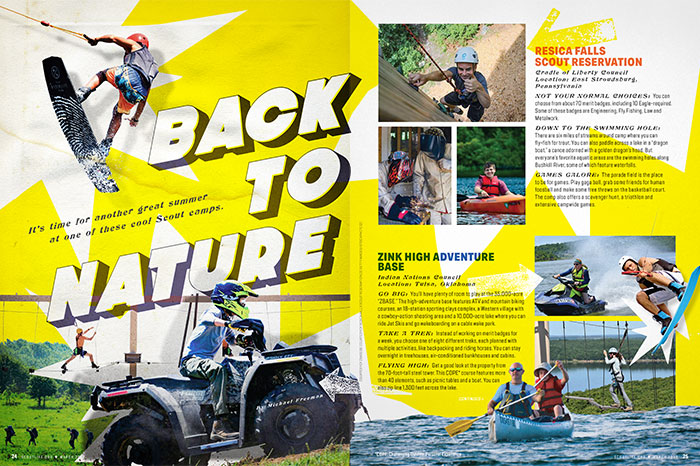 BACK TO NATURE
It's time for another great summer at one of these cool Scout camps.
• Get Back to Nature at These 6 Amazing Scout Camps
---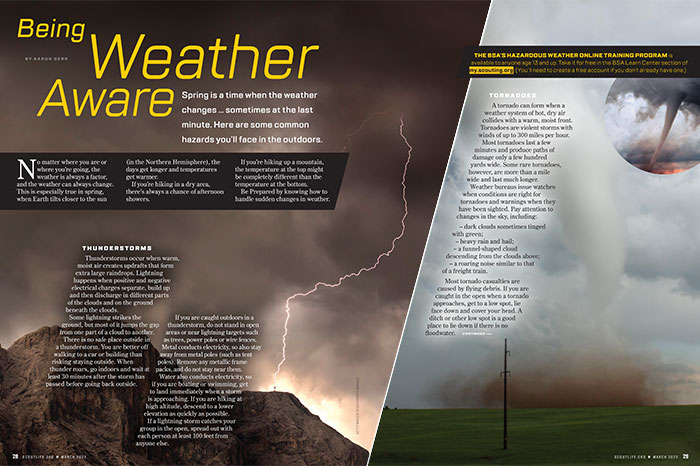 BEING WEATHER AWARE
Spring is a time when the weather changes … sometimes at the last minute. Here are some common hazards you'll face in the outdoors.
• Be Prepared for These 5 Common Weather Hazards
---
ONLY IN OUR CUB SCOUT EDITION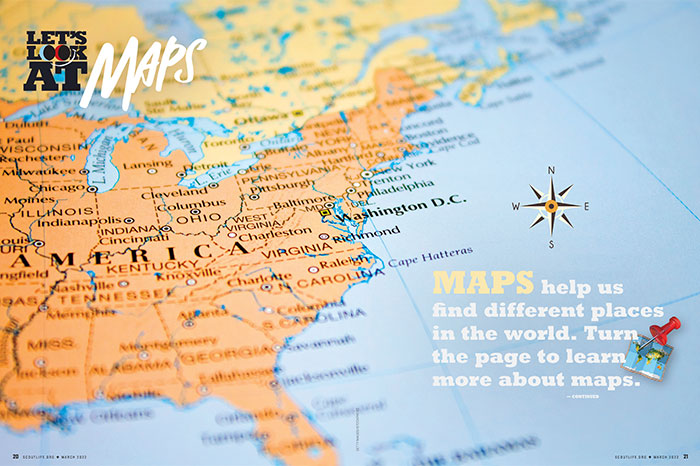 LET'S LOOK AT MAPS
Read it! Color it! Get it all in this special Cub Scout section.
---
AND MORE!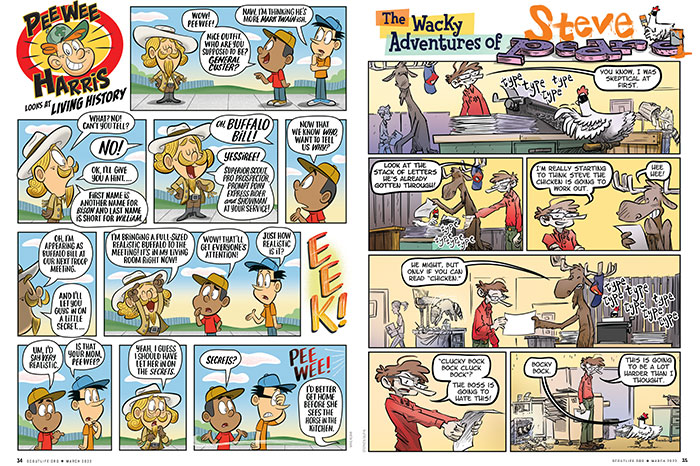 Look for the regular score of comics, jokes, games, Scouts in Action and more! Only in the March 2022 issue of Scout Life!
• Wacky Adventures
• Pee Wee Harris
• Scouts in Action
• More S.I.A.
Inspire Leadership, Foster Values: Donate to Scouting
When you give to Scouting, you are making it possible for young people to have extraordinary opportunities that will allow them to embrace their true potential and become the remarkable individuals they are destined to be.
Donate Today