How to Whip and Fuse the Ends of Rope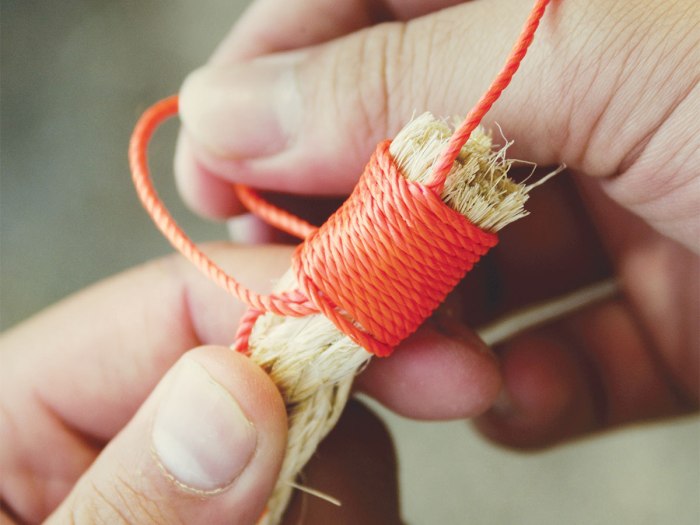 The more you use rope, the more it frays. Here's how to make one of the most important tools in Scouting last a little longer.
WHAT YOU'LL NEED
Frayed rope
At least 10 inches of string, dental floss or thin twine
Scissors
A lighter, match or candle
HOW TO WHIP THE END OF A ROPE
For natural-fiber rope like sisal or cotton, you'll whip the rope.
1. Cut off the part of the rope that is unraveling.
2. Cut a piece of strong string, dental floss or thin twine at least 8-10 inches long. Make a loop and place it on one end of the rope.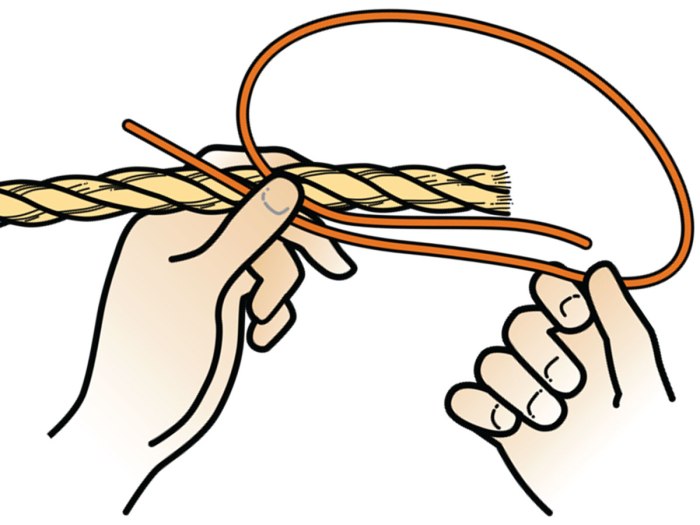 3. Wrap the string tightly around the rope several times.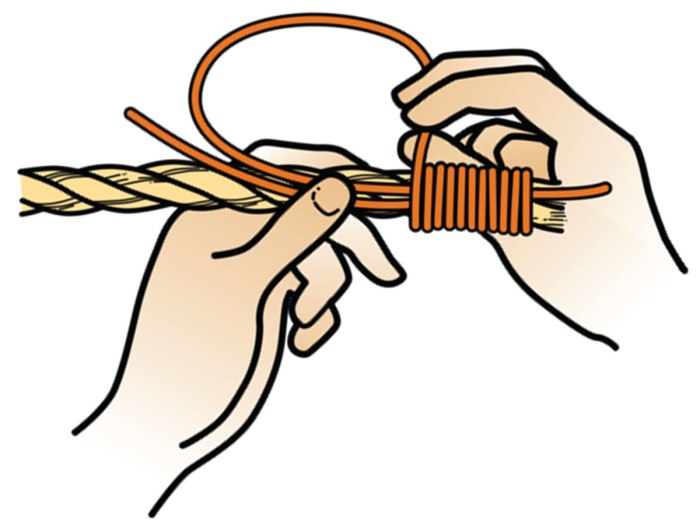 4. When the whipping is as wide as the rope is thick, slip the end through the loop.
5. Pull the string ends tightly and cut them off.
HOW TO FUSE THE END OF A ROPE
For synthetic materials like nylon, fuse the rope. Rope and cord made from plastic or nylon will melt when exposed to high heat.

1. Cut away the frayed part of the rope.
2. Working in a well-ventilated area, hold each end of the rope a few inches above a lighter, match or candle to melt and fuse the strands together.
3. Let it cool off for a few minutes. Be careful: Melted nylon is hot and sticky, so don't touch the end until it's completely cool.
Inspire Leadership, Foster Values: Donate to Scouting
When you give to Scouting, you are making it possible for young people to have extraordinary opportunities that will allow them to embrace their true potential and become the remarkable individuals they are destined to be.
Donate Today