Extra-Cool Camping Gear to Make Your Outing More Fun
Sure, camping is already a fun way to spend a weekend or a week — but with extra-cool gear on the trip, it can be really fun. Check out these 6 gadgets for your next outdoor adventure.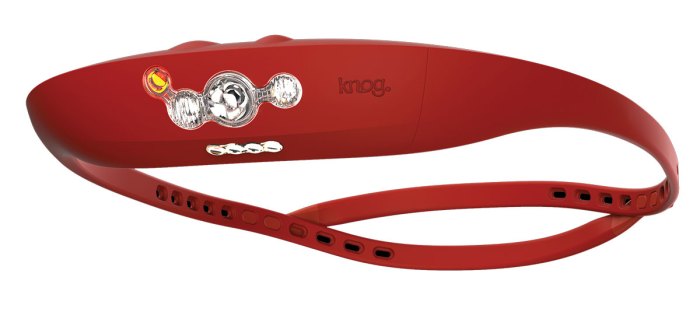 Forget everything you know about headlamps — the KNOG BANDICOOT ($35, knog.com) is the coolest light for your noggin. For starters, it's a rechargeable headlamp that's lighter and cheaper than many competitors that use batteries. The Bandicoot's silicone housing seamlessly merges the strap, body and LEDs, and stretches to fit everyone. It has five modes with four brightness levels each, including high-power, proximity and red, plus a lockout mode and charge indicator. Now you can afford to give up the battery habit. 2 oz.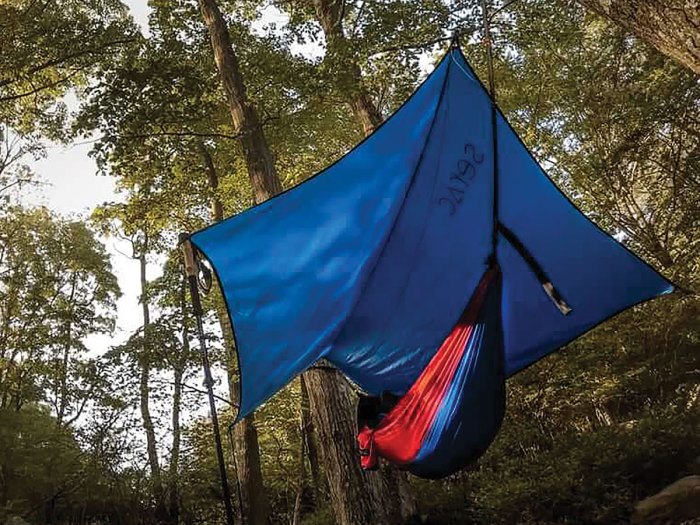 Make your campsite a true hangout with the SERAC CLASSIC SINGLE HAMMOCK ($35, exploreserac.com). Perfect for first-time hammock buyers, it's easy and quick to set up and pack up. It's made from parachute-grade nylon, measures 9 feet by 4 feet deployed and has a capacity of 400 pounds. The kit includes tree straps and carabiners. 14 oz.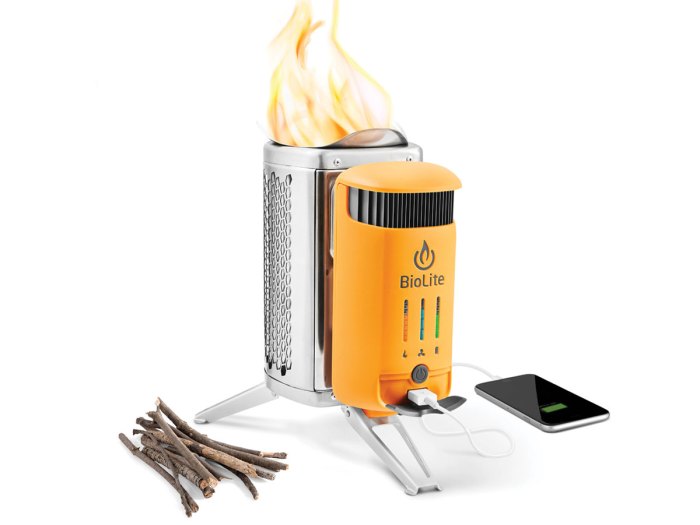 Combining modern and ancient tech, the BIOLITE CAMPSTOVE 2 ($150, bioliteenergy.com) burns small sticks or wood pellets to create a portable campfire, and it converts that heat to electricity for charging phones, lights and other small devices via a USB port. The flames generate enough heat to boil a liter of water in less than 5 minutes — that's fast for a portable wood-burning stove — while the entire unit packs down to the size of a liter bottle. 2 lbs.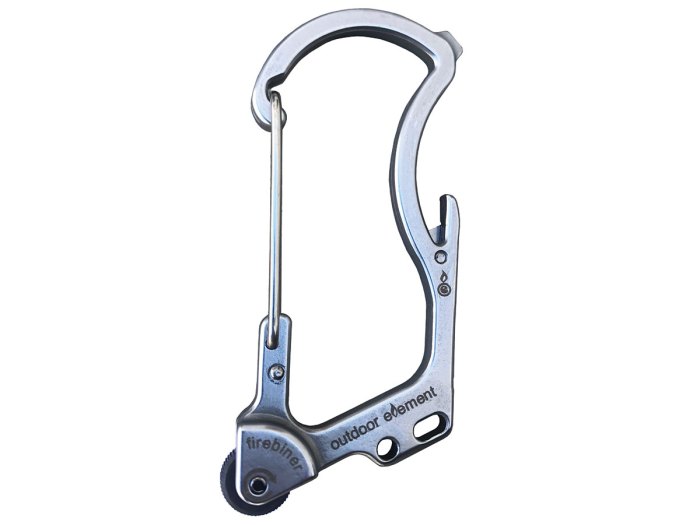 THE OUTDOOR ELEMENT FIREBINER MULTITOOL CARABINER ($15, outdoorelement.com) puts six useful tools at your fingertips in a device that weighs only an ounce: a firestarter that produces sparks when you swipe a built-in wheel, a bottle opener, a utility blade, a screwdriver, hanging slots and extra ferro rods for the spark wheel. Plus, the carabiner is rated to hold 100 pounds. 1 oz.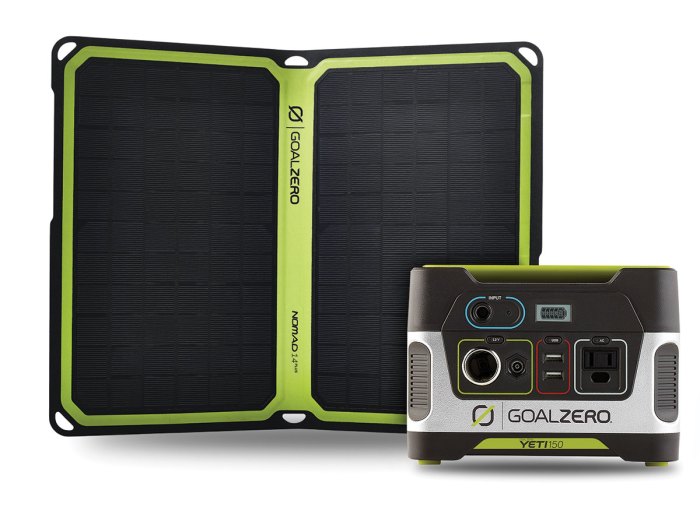 For the ultimate solar-powered charging station for multiple days of camping, grab a GOAL ZERO YETI 150 POWER STATION + NOMAD 14 PLUS KIT ($330, goalzero.com). Quiet and tough, the Yeti can be charged by the sun using the Nomad 14 Plus solar panel, a car battery or a home wall outlet. Two USB ports and the 12-volt output will charge devices as large as a laptop. The 14-watt Nomad 14 Plus solar panel has a kickstand so you can adjust its angle to the sun, and a solar intensity indicator tells you the angle for maximum recharging. Really cool: The Yeti's auto restart feature kicks the unit back on if it's somehow disconnected without achieving a full charge during the day. 13 lbs., 14.5 oz.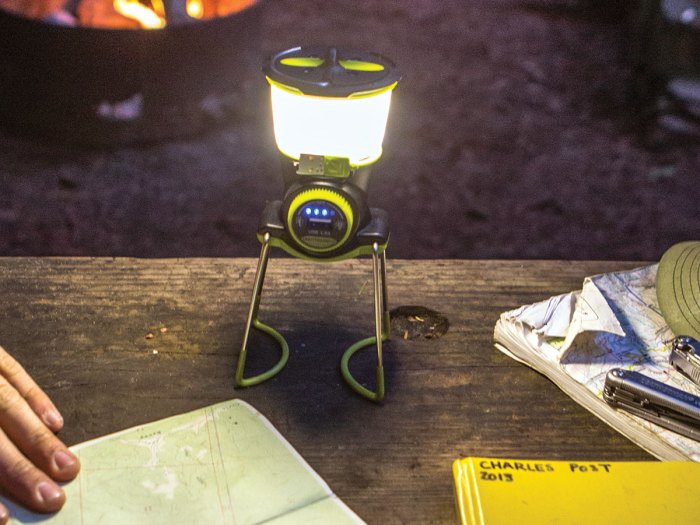 Thinking smaller and more affordable? Juice up a phone and light up a campsite with the GOAL ZERO MINI LANTERN ($40, scoutshop.org). Charged via USB at home or solar panels (sold separately) in camp, the Mini Lantern casts up to 210 lumens from its adjustable lantern and can recharge a phone or other small device. Folding legs and a magnetized base provide options for positioning it. 8 oz.
Inspire Leadership, Foster Values: Donate to Scouting
When you give to Scouting, you are making it possible for young people to have extraordinary opportunities that will allow them to embrace their true potential and become the remarkable individuals they are destined to be.
Donate Today