Bow Saw or Folding Saw? Which Camp Saw Should You Get?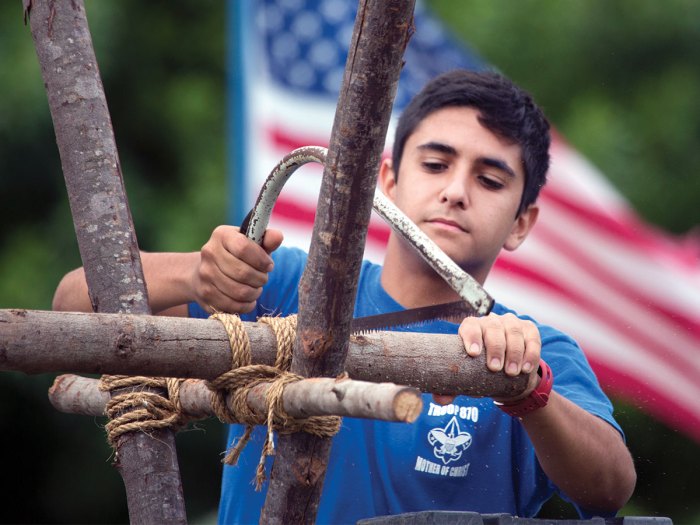 A camp saw can be a handy tool for cutting firewood or clearing a trail of fallen timber. Folding and bow saws are the most popular types. Which one should you get?
You might want to have one of each, because they both have their advantages. Bow saws usually feature thinner blades, which allow them to slide through wood easily. However, they're not as nimble as a folding saw because of their large frames.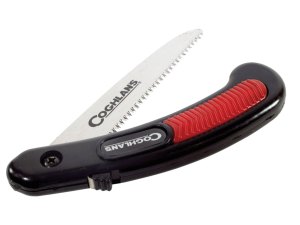 Folding saws are best for cutting smaller branches. Usually, because of its smaller size, a folding saw would be the first choice to take on a backpacking trek, though collapsible bow saws work just fine, too. Typically, the longer the blade, the quicker the saw can get a job done.
Since camp saws can range from $10 to $50, you might be tempted to buy a $5 wire saw. Survival kits often include these thin, lightweight saws, too. However, wire saws can easily break if you pull the blade around a branch rather than keep it taut across as you saw. Here's a tip: Find a bendable branch around which you can wrap the ends of the wire saw, creating a makeshift bow saw.
It's better to buy a folding or bow saw or even a pocket chainsaw, which works like a wire saw but is thicker and more durable.
Inspire Leadership, Foster Values: Donate to Scouting
When you give to Scouting, you are making it possible for young people to have extraordinary opportunities that will allow them to embrace their true potential and become the remarkable individuals they are destined to be.
Donate Today