Be Courteous About Allergies in the Camp Kitchen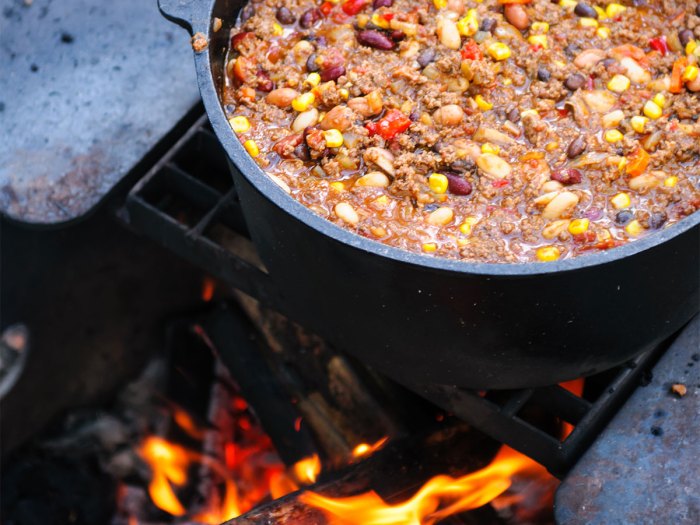 You plan to bake banana nut bread in a Dutch oven during an upcoming campout. Sounds delicious — but not everyone in your patrol might think so.
Millions of people are allergic or intolerant to certain foods. They could have mild or severe reactions if they eat them. Some of the more common foods people are allergic to include:
Milk
Eggs
Fish
Shellfish (crab, lobster, shrimp)
Tree nuts (almonds, walnuts, pecans)
Peanuts
Wheat
Soybeans
Some common intolerances are lactose, which is found in dairy products, and gluten, which is in most breads.
If someone in your patrol has food allergies or intolerances, talk with them and their family about what needs to be done to help keep them safe. Often, a menu adjustment is required — you can still bake banana bread, but leave out the nuts. Or you can find a tasty substitute like cooking chicken instead of shrimp.
Carefully check ingredient labels, because some allergens can appear in soups, sauces and meats.
Also, when you're in camp, be careful about cross-contamination. If someone is allergic to peanuts and the patrol is having peanut butter and jelly sandwiches, don't use the same knife for both jars. After the knife for the peanut butter has been dipped into the jelly jar, that jelly now has that peanut allergen in it, so the person with the allergy can't even have a jelly sandwich.
Preparing meals with food allergies in mind keeps everyone safe and helps you make meals everyone can enjoy.
Inspire Leadership, Foster Values: Donate to Scouting
When you give to Scouting, you are making it possible for young people to have extraordinary opportunities that will allow them to embrace their true potential and become the remarkable individuals they are destined to be.
Donate Today