How to Buy Good Sunglasses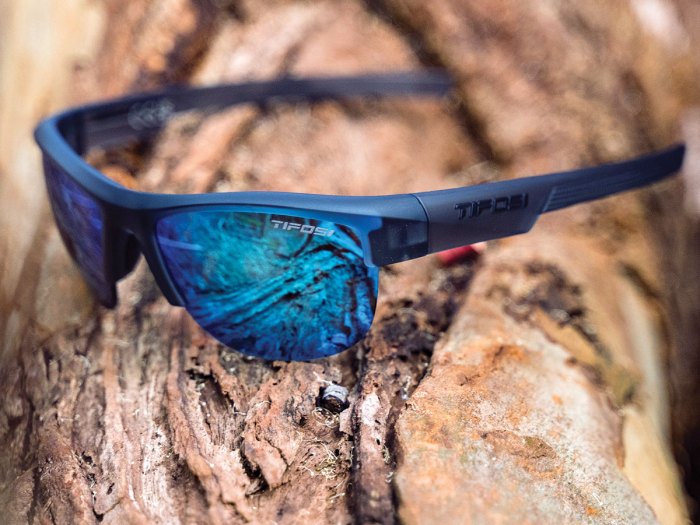 If you bought your last pair of sunglasses in a convenience store or got them free somewhere, they're probably fun to wear, but they might not be protecting your eyes.
Glare reflecting off snow, sand, water and even the sidewalk can burn your eyeballs and impact your vision. It's worth spending a few extra bucks to get sunglasses that block ultraviolet light, fit your face and have the right lenses for the activities you like to do.
Here's how to be a smart sunglass shopper.
BLOCK THE SUN'S UVB AND UVA RAYS
Good sunglasses make it easier to see in bright conditions while reducing the risk of eye damage. They should protect you from two kinds of ultraviolet (UV) light: UVB and UVA rays.
UVB rays, which cause sunburn, can also burn your eyes. Even in winter, UVB rays can burn you when reflected off the snow. UVA rays are radiation from the sun. Their effect might be less noticeable after a day at the beach, but over time, UVA rays can cause serious eye problems.
Before you buy sunglasses, make sure the pair you like blocks both kinds of rays. Most sunglasses have a sticker on the lens to let you know.
THE RIGHT FRAMES FOR YOUR FACE AND YOUR ACTIVITIES
The sunglass frame size should match your face size, and the lenses should fully cover your eyes. Some frames are metal, but most sports sunglasses have durable and lightweight plastic frames.
Take a look at the frame and make sure the joints are strong. The arms should be snug enough to your head so your shades don't slip down or fall off, but not so tight that it hurts or gives you a headache.
If you're doing speed sports, like biking or skiing, glasses that wrap around your head provide more coverage, stopping sunlight from sneaking around the sides and making your eyes water. More coverage will also help your peripheral vision, too.
CHOOSING THE RIGHT LENS FOR YOUR SUNGLASSES
For many activities, polycarbonate lenses are the most affordable. They're scratch-resistant, and if you drop them, they won't shatter and potentially cut you.
Polarized lenses substantially reduce glare. Go polarized if you'll be on the water. Be aware they're not great for driving or reading LCD screens. Mirrored lenses are a good alternative.
Photochromic lenses automatically adjust to changing light. They're great for basically every activity except driving. They can also be pricey.
Interchangeable lenses of different colors allow you to choose your tint and polarization on demand.
WHICH LENS COLOR IS BEST?
Lens tint is also use-specific. Choose blue for water activities. Dark colors including brown, gray and green are best for everyday use and outdoor activities. Darker lenses cut glare and reduce eyestrain in moderate-to-bright conditions, like on snow. Light colors — yellow, gold, amber and rose — excel in moderate and low light, and are best for sports like skiing and snowboarding. Light colors also improve depth perception, and they can make it easier to see in flat light.
SAFETY GLASSES VS. SUNGLASSES
Note that sunglasses cannot provide the same protection as safety glasses. Switch to the appropriate pair when you're working with tools or certain materials, administering first aid, or participating in activities like shooting sports.
SUNGLASS RETAINERS
Unless there's a good reason not to wear a strap — say, while mountain biking, where it could snag on a limb — it's wise to add a retainer. You paid good money for good sunglasses; you don't want your last look at them to be them sinking to a river bottom.
WHERE TO SHOP FOR SUNGLASSES
Sunglass-specific shops, or outdoor stores usually have knowledgeable staff, and you don't have to worry about buying fake or counterfeit sunglasses. If you shop online, make sure to buy from a reputable company or website.
If you have your heart set on a pair of pricey shades, keep an eye out for models being discontinued, holiday sales and discounts on your first purchase, which is common on manufacturer websites.
Inspire Leadership, Foster Values: Donate to Scouting
When you give to Scouting, you are making it possible for young people to have extraordinary opportunities that will allow them to embrace their true potential and become the remarkable individuals they are destined to be.
Donate Today