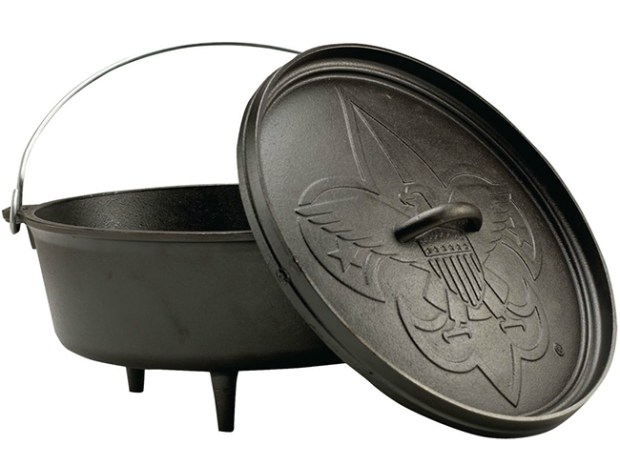 Q. What's the best way to store Dutch ovens to keep them away from dirt and bugs and to stop rusting?
— Rusty Pot Paul, Spotsylvania, Va.
A. While I'm an expert at eating all sorts of tasty stuff baked in Dutch ovens, I'm not so handy with care and maintenance tips. That's why I got in touch with Brenda Wildish from the International Dutch Oven Society. Here's what she had to say:
Make sure the oven has a good seasoning (a coating of lard, vegetable oil, etc. that makes it stick-free).
Place a paper towel inside the oven to collect the moisture. Some folks also use newspaper.
Prop open the lid with a folded paper towel, just a small crack to let the air circulate. The helps keep the oven from going rancid.
To prevent critters from getting in, store your oven in a box or pillowcase, or buy a carrying bag to fit the oven.
There you go, Rusty. For more info, check out the International Dutch Oven Society at www.idos.com. And if you need help cleaning the fresh-baked brownies out of your Dutch oven, let me know!
---
Ask the Gear Guy
Not sure which gear to buy? Need tips for maintaining your equipment?
Click here to send in your questions for the Gear Guy
. Selected questions will be answered here and in the printed magazine.
---
Inspire Leadership, Foster Values: Donate to Scouting
When you give to Scouting, you are making it possible for young people to have extraordinary opportunities that will allow them to embrace their true potential and become the remarkable individuals they are destined to be.
Donate Today