Staying Warm in a Hammock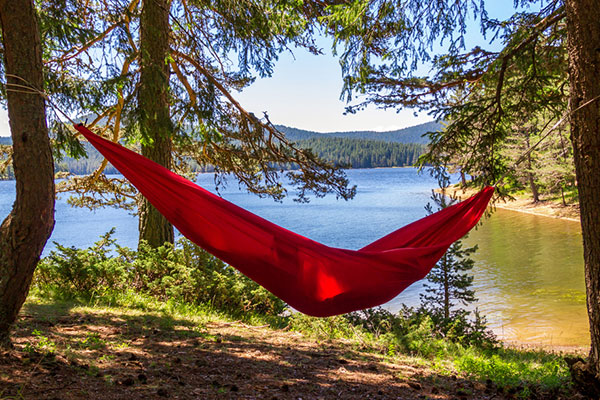 Q. I think hammocks are the most comfortable way of sleeping on a camping trip, but I don't like being cold at night. What's the best way to stay warm in one?
— Vaughn on Ice, West Bridgewater, Massachusetts
A. A Good question, Vaughn. Unlike a tent, a hammock exposes a person's backside to wind, which can quickly suck the warmth from your body.
Scoutmaster Derek Hansen, author of hammock-camping guide The Ultimate Hang: An Illustrated Guide To Hammock Camping (CreateSpace, 2011), says most hammock-camping folks start to get chilly when the temperature drops below 70 degrees — even with a sleeping bag.
His advice? Place a closed-cell foam sleeping pad inside your sleeping bag to keep you warm and to keep the pad from sliding out of the hammock. You can also make or buy additional insulation for your hammock, like weather covers, underquilts and more. One example is the ENO Vulcan UnderQuilt, $174.95.
---
Ask the Gear Guy
Not sure which gear to buy? Need tips for maintaining your equipment?
Click here to send in your questions for the Gear Guy
. Selected questions will be answered here and in the printed magazine.
---